Perhaps more than any other piece of consumer technology, TVs seem to be on a relentless march forward. Even as smartphones have begun to reach their limits of acceptable size and see diminishing returns as display resolutions push higher, TVs just keep getting bigger, sharper, and thinner. To drum up some hype for its CES showcase this year, LG just revealed a TV that pushes everything to the max, and it's so thin that it can be rolled up like a poster.
The TV is just a concept, but it sure is wild. At 65 inches and a resolution of 4K, it's of the ideal size and specs for many living rooms, but what LG really wants you to focus on is the fact that it's basically a giant piece of electronic paper.
If you're seeing the TV when it's deployed, you might not realize exactly what you're looking at. It's big and pretty, but what's with the giant, blocky base, right? That long, narrow box is actually the TV's "home," and when it's not in use it can be rolled back into that base unit and hidden from view.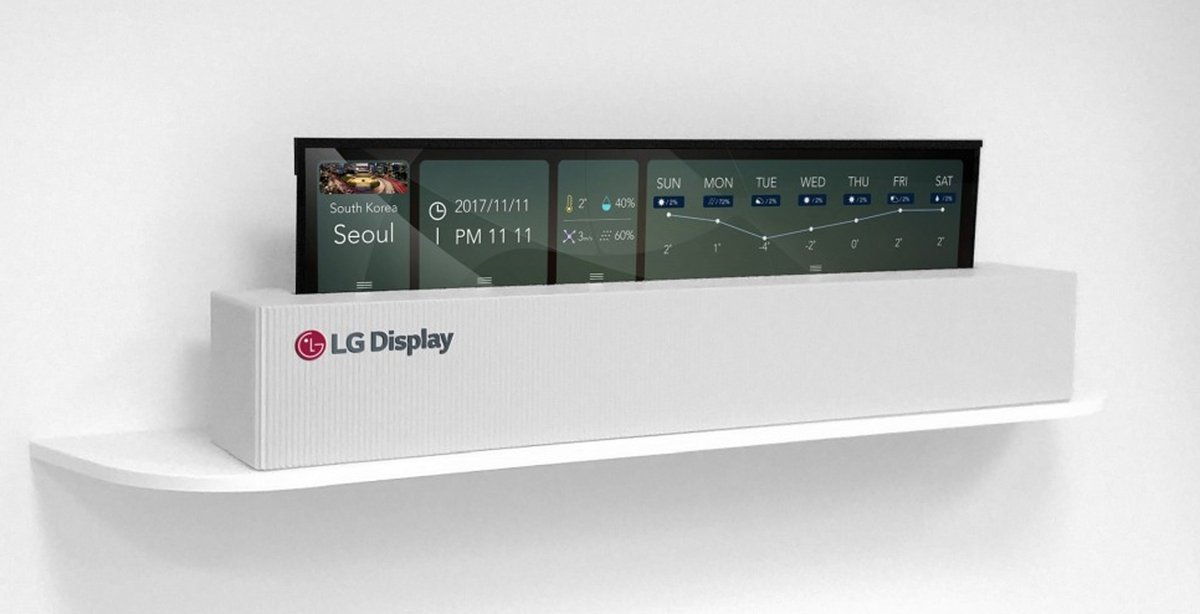 But why would you want a big, rollable TV? LG does its best to make a case for it in its press release, suggesting that it's a great space saver and a boon for its portability. For those of us who keep our TVs mounted to a wall or situated on a stand for the entirety of their lives, that's not exactly a huge selling point, but that's not to say the technology won't be useful in the future. The classic sci-fi prop of an "electronic newspaper" which stays constantly updated but can be folded up like paper might not be too far off.