Samsung unveiled its newest display innovations ahead of the actual debut of the Consumer Electronics Show in Las Vegas, surprising the audience with a monster 146-inch TV called "The Wall."

The most exciting thing about The Wall is the new MicroLED screen technology that Samsung just introduced, which will probably be used in other devices, including smartphones and tablets in the not so distant future.
The Wall may be too large at 146 inches, but Samsung says it has a bezel-less, modular structure that allows the user to define the actual size of the TV screen and adapt it to their living room size. As you can see in the following image, only a part of the screen is used for TV purposes, while the rest of The Wall displays a static type of image: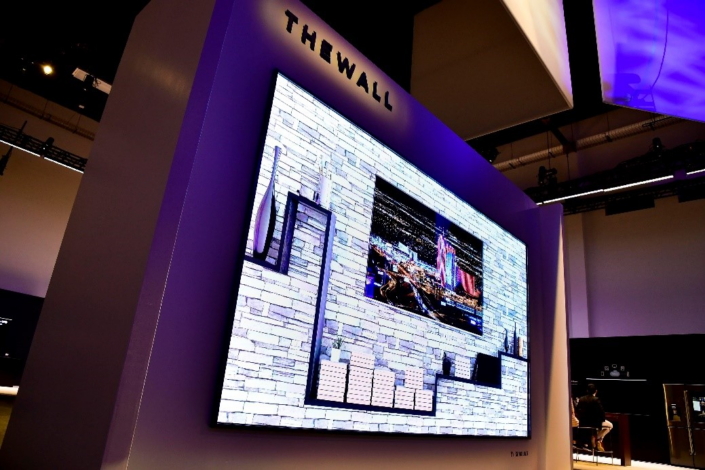 The MicroLED tech is what really makes this TV concept possible. MicroLEDs are a lot smaller than regular LEDs, and they serve as their own source of light. They're supposed to deliver better brightness, brighter white hues, darker blacks, and the "truest" natural colors, Samsung says in its press release:
Made possible by Samsung's advancements in semiconductor processing techniques and LED technology, the pixel LED modules of The Wall's self-emitting technology are smaller than ever before, and each chip incorporates RGB color. As a result, The Wall's self-emitting technology removes the need for color filters altogether and is able to deliver up to 2000 nits of peak brightness, brighter white hues, darker black shades and the truest natural colors.
MicroLED screens are also supposed to be more durable and efficient, and they're supposed to set "the standard for future screen technology," according to the company.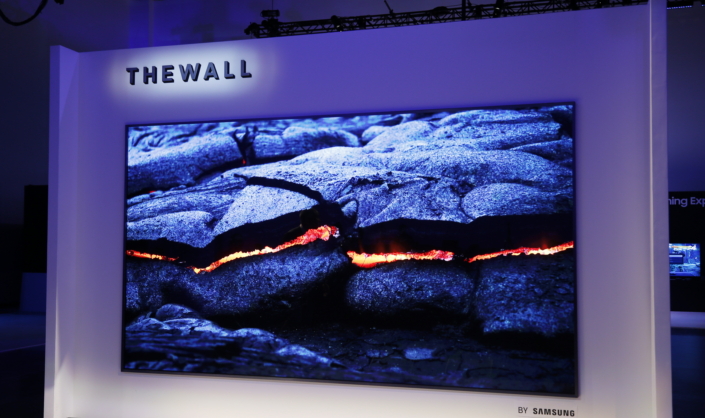 Samsung also introduced at CES other screen innovations that will work great with The Wall, including AI technology that upscales standard definition to 8K resolution, as well as Bixby and SmartThings support.