Sony on Monday unveiled three new smartphones as this year's Consumer Electronics Show gets underway. The new handsets aren't flagship devices, but rather mid-range phones that Sony has dubbed "super mid-tier smartphones." The handsets feature mid-range specs including the Snapdragon 630 processor, but high-end materials and impressive cameras. In fact, one new smartphone model, the Xperia XA2 Ultra, features a 23-megapixel rear camera along with dual front-facing cameras. The other two new smartphones, the Xperia XA2 and Xperia L2, feature similar styling and specs along with more compact form factors.
Xperia XA2 Ultra
The Sony Xperia XA2 Ultra is clearly the most appealing of the three new smartphones unveiled by Sony on Monday. It features a large 6-inch FHD 1080p display along with a slim form factor and a sleek case that comes in four colors including Silver, Black, Blue, and Gold. The 23-megapixel Sony Exmor RS rear camera is complemented by dual front-facing cameras, one with an 8-megapixel 120° wide-angle lens and a second with a 16-megapixel sensor and optical image stabilization.
Other specs include a Snapdragon 630 processor, 32GB or 64GB of storage, microSDXC support, 4GB of RAM, a large 3,850 mAh battery, and Android 8.0 Oreo.
Xperia XA2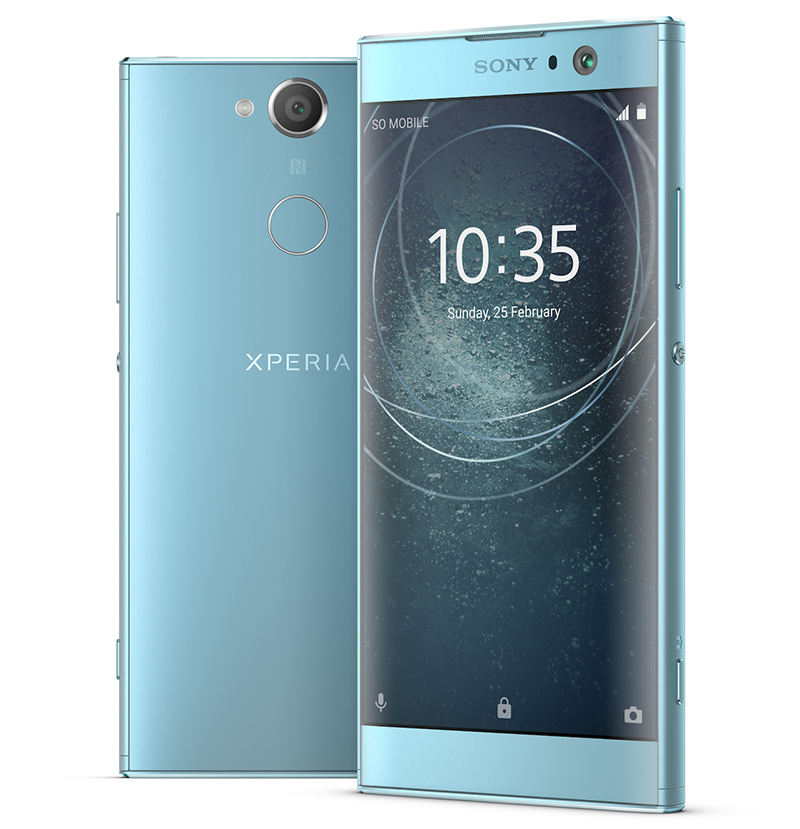 The Xperia XA2 features specs that are nearly identical to the XA2 Ultra, but squeezed into a more compact housing with a 5.2-inch FHD display. The smaller Xperia XA2 also features just one front-facing camera — the 8-megapixel wide-angle shooter — rather than dual front-facing cameras. Other specs are identical, including the Snapdragon 630 chipset, 23-megapixel rear camera, and Android 8.0 Oreo.
Xperia L2
The Xperia L2 is the third new phone Sony unveiled on Monday. It features a 5.5-inch FHD 1080p display that Sony bizarrely bills as "borderless." All-screen designs are the latest craze in smartphones right now, so what makes Sony's claim bizarre? It might be the fact that the display on the Xperia L2 has massive borders.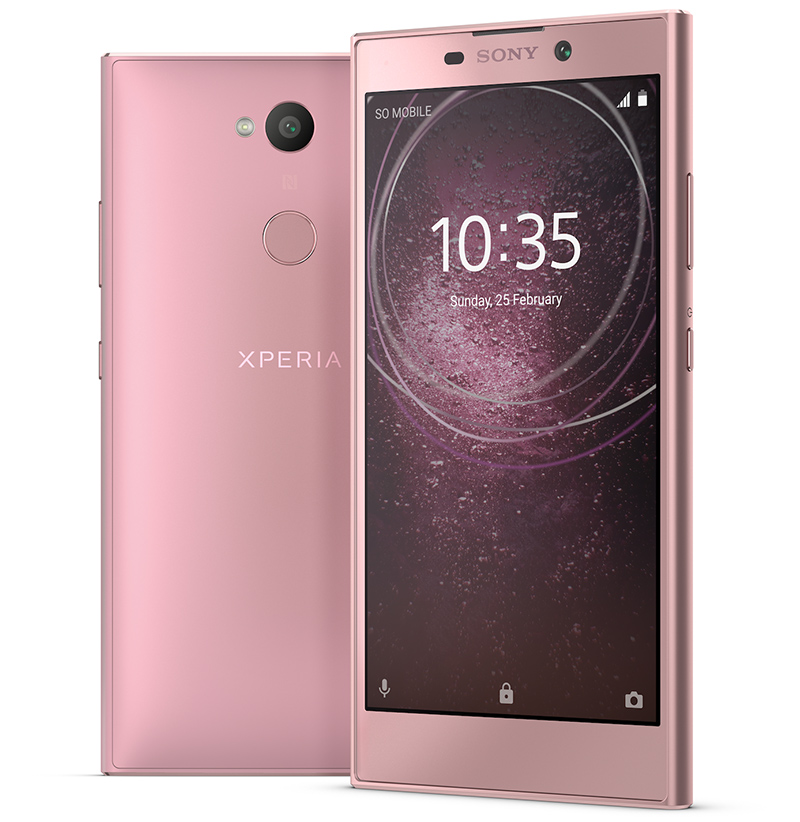 Available in three colors including black, gold and pink, the Xperia L2 also features a design that is quite similar to the Xperia XA2 and XA2 Ultra. Unlike the Xperia XA2 series, however, the Xperia L2 will ship with Android 7.1.1 Nougat instead of Android 8.0 Oreo. Other specs include a 13-megapixel rear camera, an 8-megapixel wide-angle front-facing camera, a 5.5-inch 720p display, 32GB of storage, microSDXC support, 3GB of RAM, and a 3,300 mAh battery.
The Xperia L2 will be released in select markets beginning in late January. The Xperia XA2 and Xperia XA2 Ultra will launch in February.