I won't lie; my main focus during Google's Pixel event on Wednesday was the Pixel 8 series. The Pixel 8 and Pixel 8 Pro might be more expensive than before, but they're great devices, considering Google is ready to give you seven years of updates, including Android OS releases and feature drops. That said, the Pixel Watch 2 segment caught this longtime iPhone user's attention thanks to a new generative AI health feature coming soon to Pixel devices.
During the Pixel Watch 2 segment, Google showcased a new feature for the Fitbit app that I'd love to be able to use inside my iPhone's Health or Fitness app. It's a feature that Apple will hopefully copy sooner rather than later. Come next year, Fitbit will let you ask questions about your latest training session, and it'll use AI to provide more insight into your progress.
Training with ChatGPT is just the beginning
I already showed you how I used ChatGPT to train for a half-marathon and how generative AI has been more helpful than I could have imagined. ChatGPT took only a few seconds to offer me a training plan spanning about six months, complete with meal suggestions, achievable targets, and additional race advice.
I kept asking ChatGPT for additional information whenever I thought of something else or wanted to tweak it.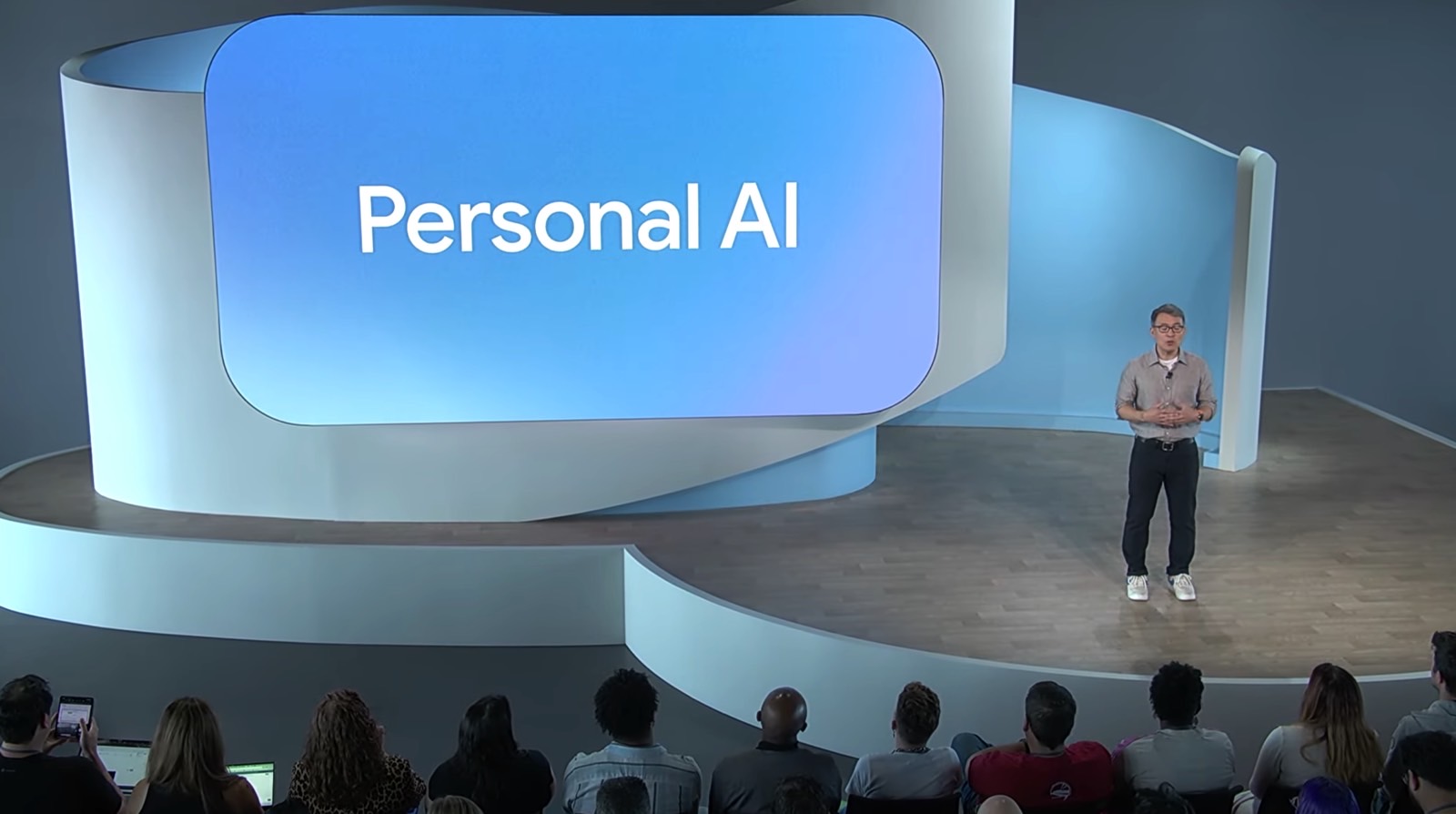 That's just an example of how incredible generative AI can be even before we get to personalized AI experiences. During yesterday's event, Google demoed a few examples of the future of personal AI, including one that would apply directly to my running needs.
Google's personal AI will take training to a whole new level
In the near future, you'll be able to ask Google's personal AI assistant in the Fitbit app questions such as why your most recent run felt harder than usual.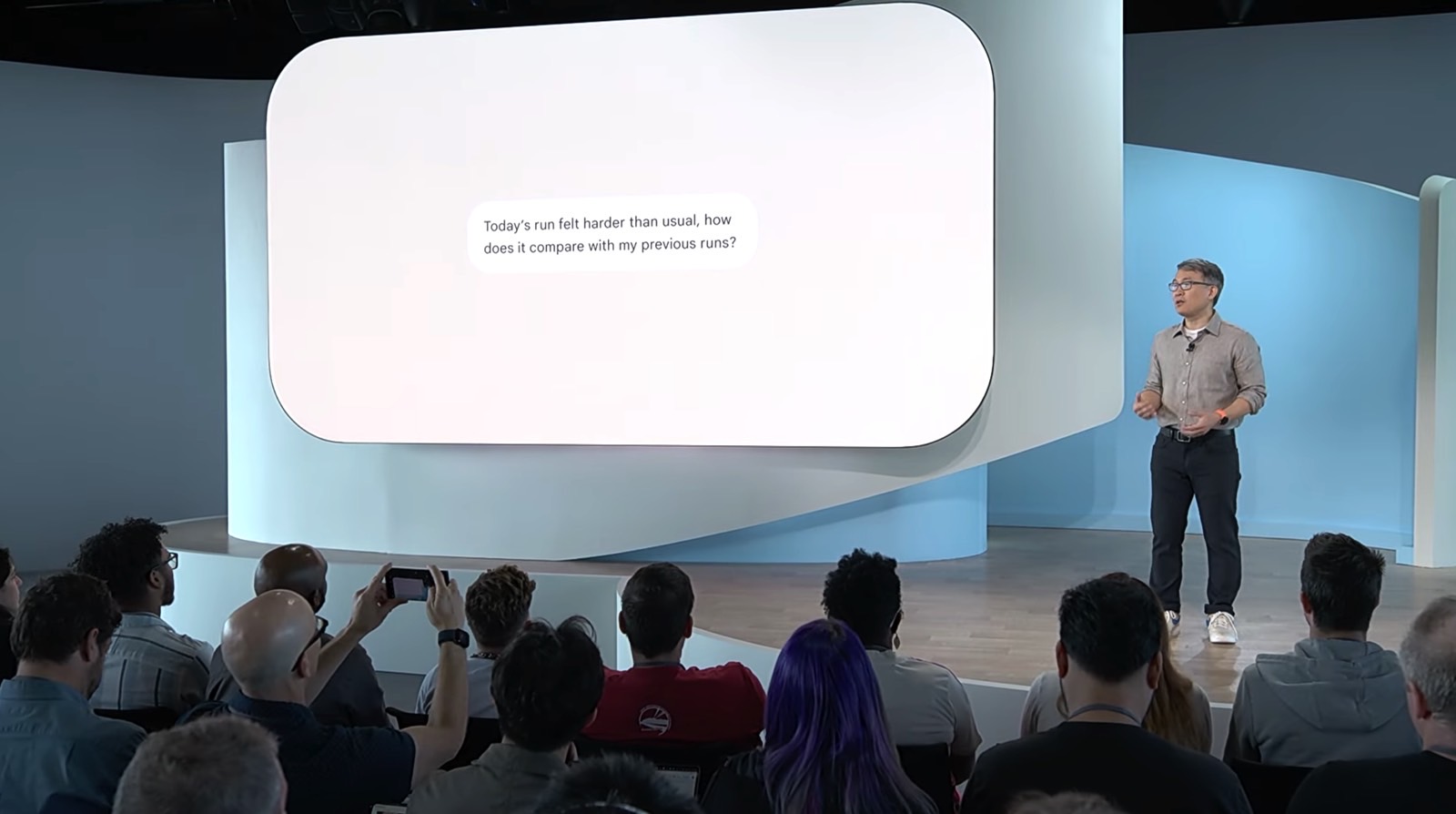 The AI answered immediately, giving plausible explanations. For example, the route the runner chose might have had more climbing segments than before. Also, their sleep quality was trending down before the run.
Not only that, but the AI also offered a graph to show the stats for the most recent runs.
That's an incredible use of AI to improve health and exercise without hiring an actual trainer. You only need a smartwatch (the Pixel Watch 2) and a phone (like a Pixel 8) to do it. The feature won't be available in beta until next year, however.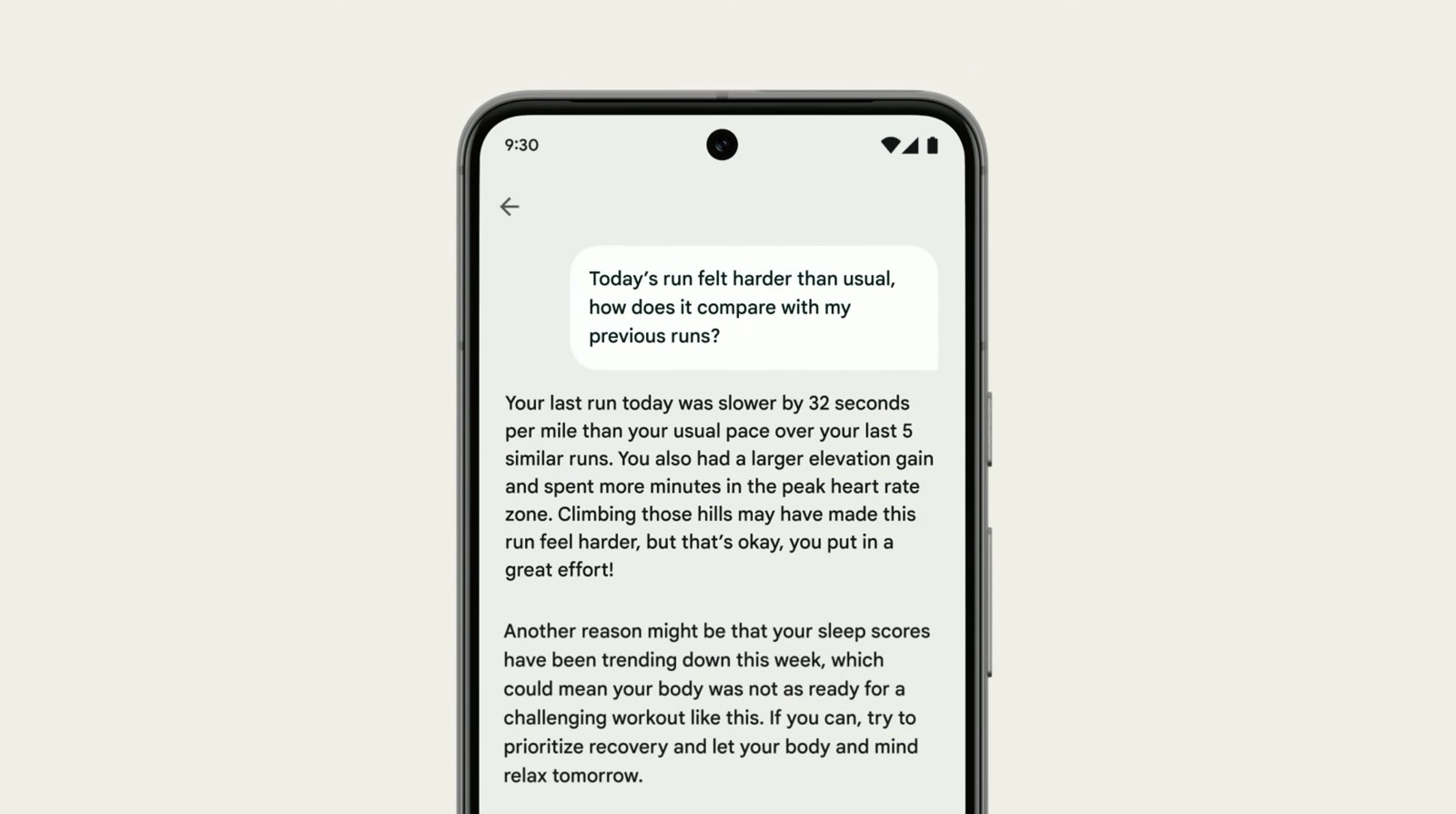 I wouldn't be surprised if Google found a way to enable it on Fitbit devices and older Pixels. After all, this sounds like something older devices should be able to handle unless the personal AI processes all the data on the device rather than sending it to Google's servers.
Why I want Apple to copy the Fitbit AI features
I am an iPhone user, which means the wearable I use is an Apple Watch. I could go with a Fitbit gadget, and I'm sure Google will want to extend the generative AI features of the Fitbit app to iOS just like it's doing with its Google Assistant with Bard.
But I would want such generative AI conversations to take place on the iPhone using data the Apple Watch records. These are the devices I use, as the Apple ecosystem does more for me than anything else.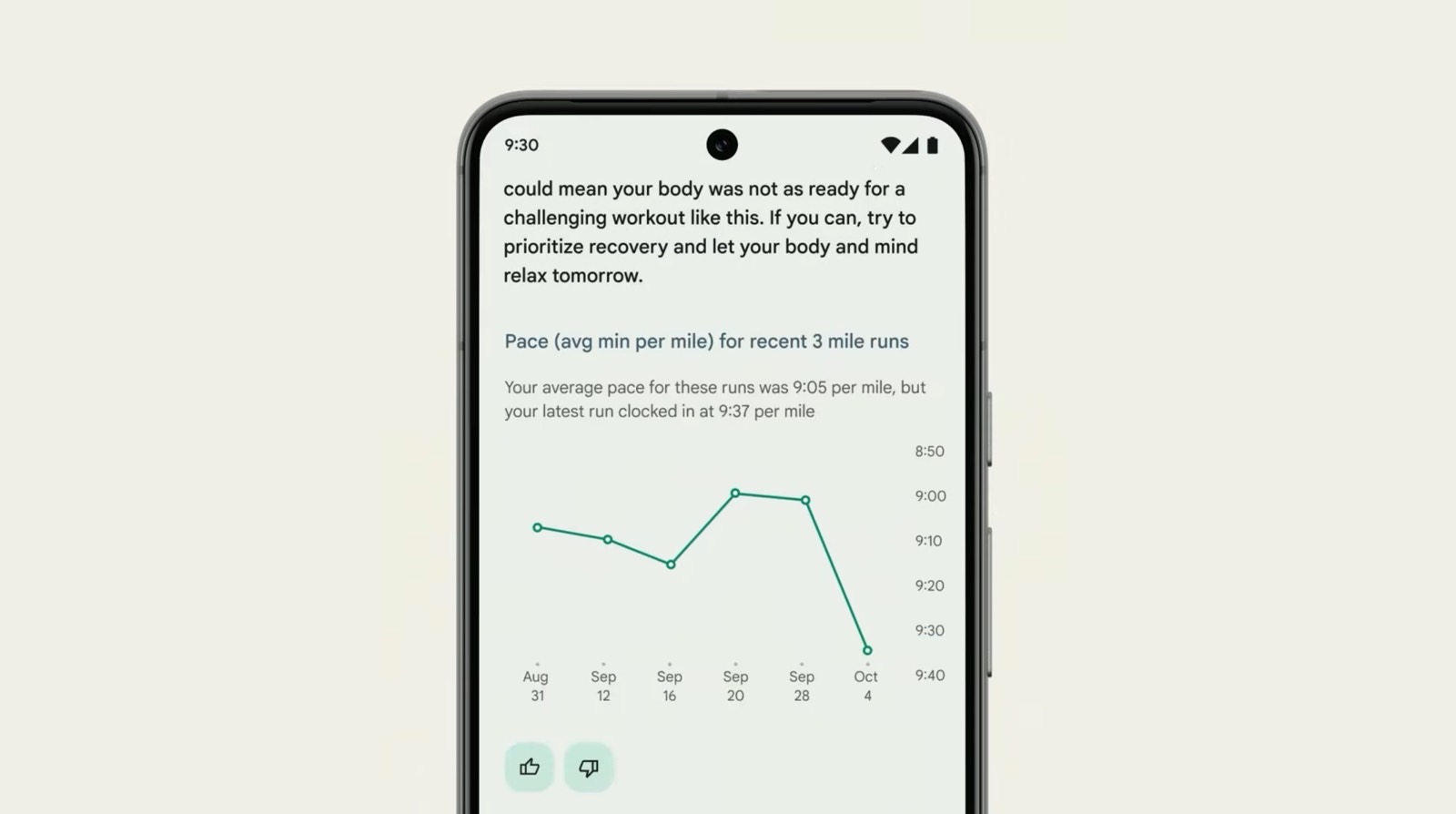 Then there's the privacy aspect. Remember that I keep making a point about generative AI products not having enough privacy protections in place. Apple could fix that.
With the example Google offered, the AI assistant would have access to plenty of personal data. We're looking at exercise history information, location data related to those runs, and sleep-tracking history.
There's also the matter of processing that information. If it happens on a device, I wouldn't worry about that data being shared with anyone else. But if the data hits Google's server, then that's a problem.
Google has yet to address the privacy implications of this type of personal AI assistant. And that's something that Apple would do first when unveiling such advanced AI features.
On that note, I'll add that Google never used the word "privacy" during its Made by Google event. That's hardly surprising considering all the generative AI innovations it showcased.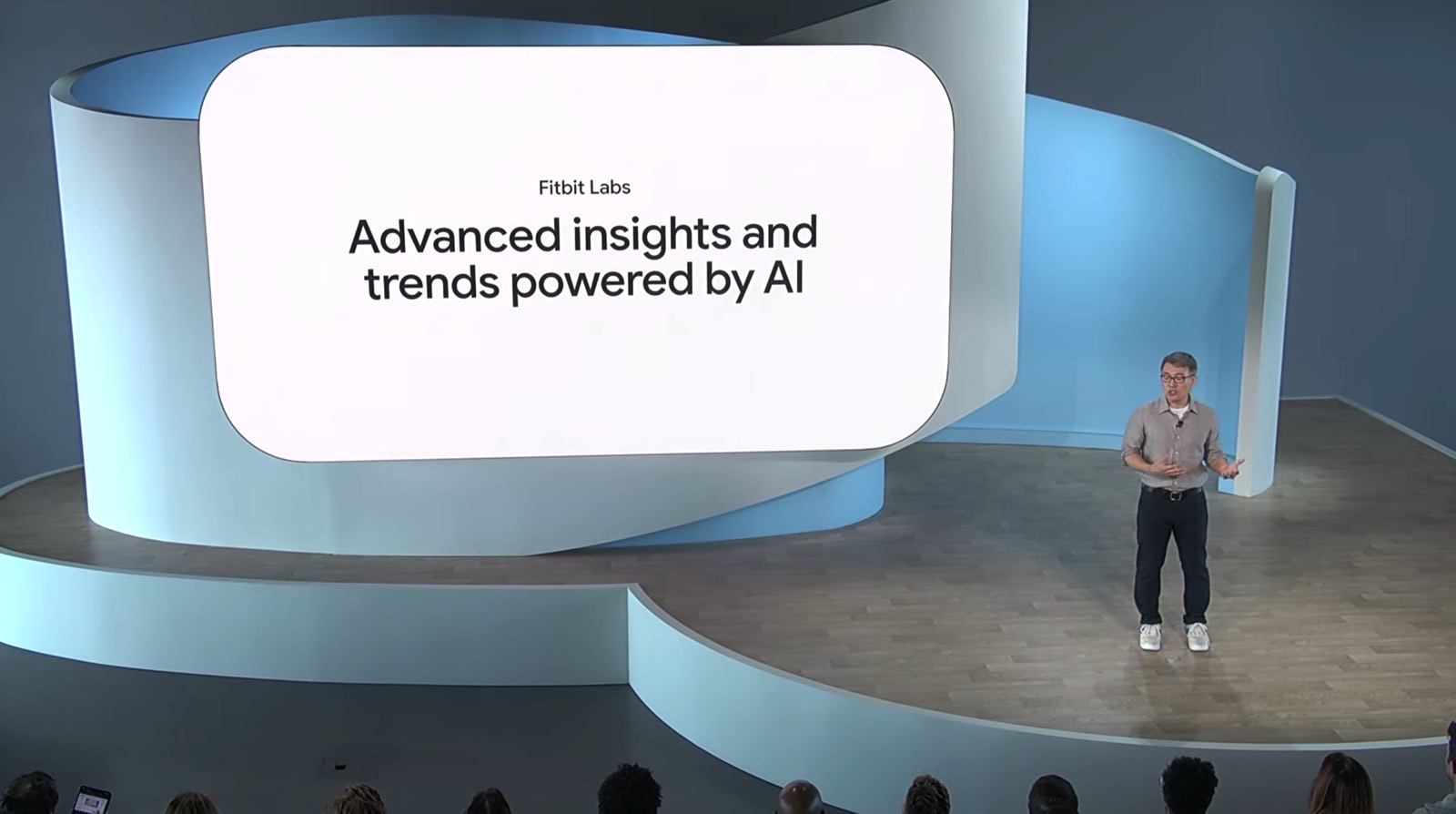 With all that in mind, I'm looking forward to Apple implementing similar AI features in iOS and watchOS in the near future. Hopefully, it won't take too long to see such personalized AI features from Apple products.