The smartphone business is in a prolonged slump because of the economy, and smartphone buyers aren't exactly spending top dollar on expensive Android phones like they are on expensive iPhone 15 Pros. That's what Google has to deal with this year while trying to make the most of the Pixel 8 and Pixel 8 Pro phones.
It's also unfortunate that Google chose to increase the Pixel prices this particular year, especially considering that Apple kept the iPhone pricing the same. Apple even dropped prices in Europe. Not to mention that the more affordable Pixel 7a can offer buyers a great Pixel experience. Then there's the Pixel 6a, which you can still find in stores for an even better bargain.
But there is one big reason to buy an expensive phone from Google this fall, one that I, a longtime iPhone user, am excited about. In addition to exciting new AI features, the Pixel 8 and Pixel 8 Pro come with seven years of OS, security, and Feature Drop updates. No Android vendor can match that, with Samsung's four-year OS upgrades being the second-best option.
That sort of software support is what I've been enjoying on my iPhones. An iPhone will last for years, thanks to Apple's continued support. As long as a hardware component in a newer device isn't involved in a new iOS feature, you'll get the same iOS experience as everyone else. And considering the powerful specs flagships can offer in 2023, it makes plenty of sense to want to keep these devices around for longer. That's especially true if you're not looking to buy flagships every few years.
There's also the sustainability angle here. The longer you can use a phone, the better for the environment. You might need a battery swap if you plan on using the Pixel 8 or 8 Pro for seven years. But that would be it, assuming nothing inside the phone fails, or you don't damage it.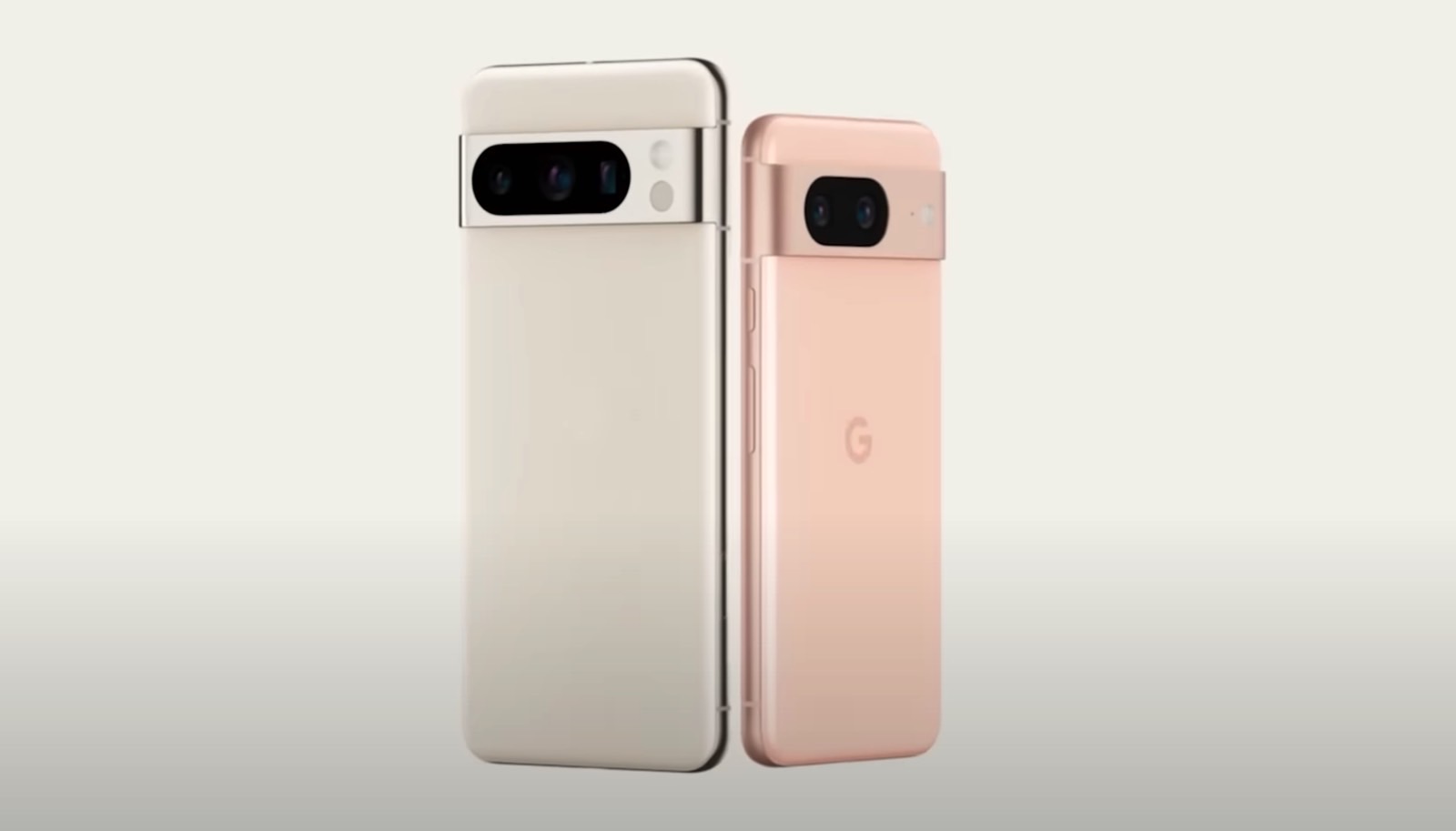 How much do the Pixel 8 and Pixel 8 Pro cost?
The new Pixel phones are slightly more expensive this year, and that's probably the main consideration when buying a new handset.
The 128GB Pixel 8 starts at $699 ($100 more than the Pixel 7), with the 256GB model priced at $759. The handset will also include a free pair of Pixel Buds Pro earphones, which retail for $199. You can also preorder the Pixel 8 at Best Buy.
The Pixel 8 Pro gets the same price hikes. It starts at $999 for the 128GB version, and $60 more double your storage to 256GB. A 512GB model will retail for $1,179 ($20 cheaper than the same upgrade for the Pixel 7 Pro). Preordering the Pixel 8 Pro will score you an even better perk, a free Pixel Watch 2, which starts at $349. Like the Pixel 8, the Pixel 8 Pro is available to preorder from Best Buy as well.
The new phones will be available to preorder on Wednesday and will ship to buyers on October 12th. You get three color choices for each model: Obsidian, Porcelain, and Bay Blue for the Pixel 8 Pro, and Obsidian, Hazel, and Rose for the Pixel 8.
What you get for your money
Seven years of updates isn't the only exciting feature of the more expensive Pixel 8 phones. They might generally look like the Pixel 7 phones, but the new Pixels have a few design tweaks and pack better hardware, including the specs and camera.
The Pixel 8 and 8 Pro feature glass sandwich designs like virtually all their competitors. The rear panel features the same distinctive horizontal camera lens that Google used for several Pixel models in the past. The camera sits in an aluminum enclosure that protects the dual-lens system (Pixel 8) or triple-lens camera (Pixel 8 Pro).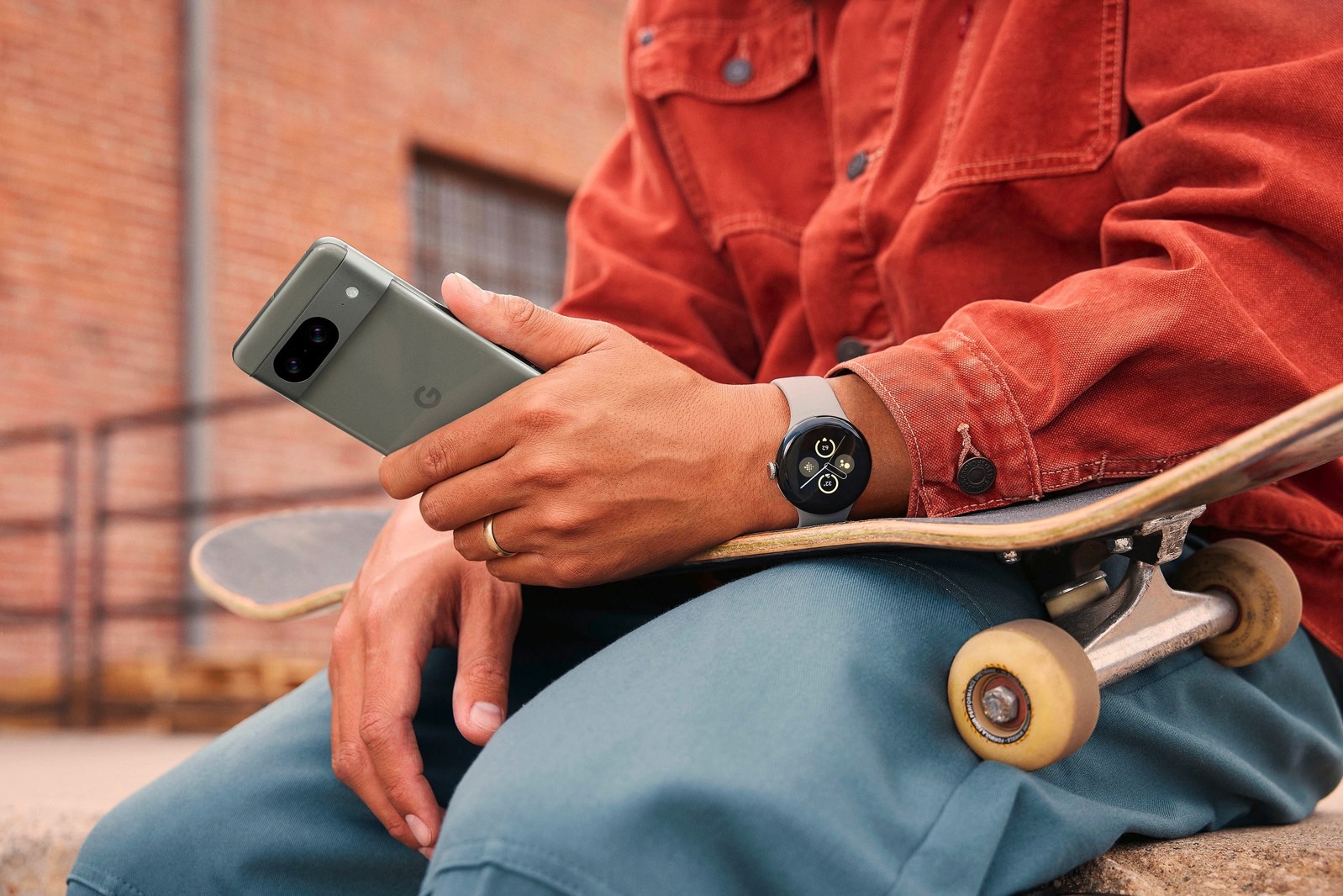 On the front, we have a hole-punch display with a 120Hz adaptative refresh rate. The Pixel 8 Pro features a 6.7-inch screen, while the Pixel 7 packs a 6.2-inch 120Hz display. But unlike the Pro, the regular model can drop the refresh rate only to 60Hz instead of 1Hz. The Pro also has a temperature sensor embedded in that rear-facing camera module.
Powering the phones is Google's new Tensor G3 chip paired with 8GB/12GB of LPDDR5X RAM and 128GB/256GB/512GB UFS 3.1 storage. However, the 12GB RAM and 512GB storage tiers are exclusive to the Pro model.
The build quality and CPU/RAM/storage combination should also ensure the Pixel 8 phones get to survive several years of use, and make the most of those seven years of updates.
The camera systems also get upgrades. The Pixel 8 Pro features a 50-megapixel primary camera, a 48-megapixel ultrawide lens, and a 48-megapixel telephoto (zoom) lens. On the front, there's a 10.5-megapixel selfie shooter.
The Pixel 8 features the same 50-megapixel wide and 10.5-megapixel front cameras but only packs a 12-megapixel ultrawide lens. Though the latter supports Macro Focs mode this year.
Regarding battery life, the Pixel 8 and 8 Pro feature 4,575 mAh and 5,050 mAh battery packs, respectively. Charging speeds go up to 27W and 30W, with 18W wireless charging also supported.
Other features include Wi-Fi 7 support, Bluetooth 5.3, dual-SIM connectivity, Corning Gorilla Glass Victus 2 screen cover, an under-display fingerprint sensor, and USB-C connectivity.
Exciting new AI camera features
The camera is one of the Pixel's best-selling points. As with previous models, the Pixel 8/Pro hardware only tells part of the story, especially for Google, and especially this year when generative AI is all the rage in tech.
The Pixel 8 and 8 Pro will offer better low-light photography than in previous years, thanks to that new 50-megapixel sensor. On top of that, Google has added various AI tricks to help you improve your photos after you take them. I'm not a big fan of some of them as they alter reality, but that doesn't make them less impressive:
Best Take: combines several photos so everyone can look at the camera
Magic Editor: lets you remove background, change the weather, and move objects around
Audio Magic Eraser: this one works like Magic Editor but removes background noise from video clips
Video Boost: adjusts color, lighting, and stabilization automatically
Live Translate: It is not exactly a camera feature most of the time, but it can translate signs in addition to 49 languages. For that feature, it needs access to the camera.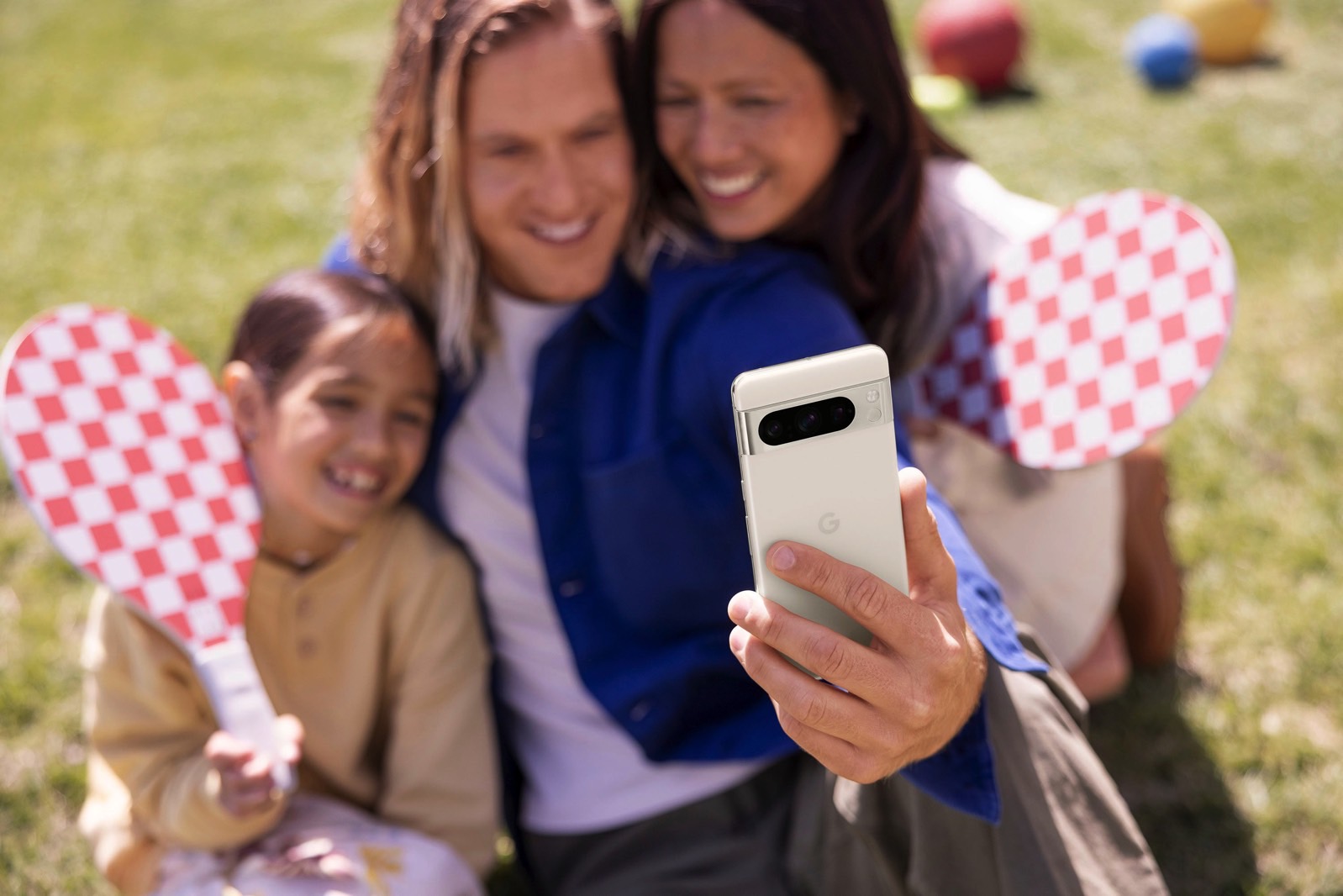 The Pixel 8 phones will also offer Night Sight support for low-light videography. Moreover, the cameras will support a new Macro Focus mode for shooting very close subjects.
This is also where the magic of those seven years of support comes into play. It's likely that some of the camera features that Google will develop in the coming years will also be available on Pixel 8 and 8 Pro models. As long as the camera hardware can support them, a Feature Drop update will be all you need.