In addition to detailing the proprietary charging cable of the external battery powering the mixed reality headset, a new report from Mark Gurman also explains some of the AR/VR headset's software features. If the Bloomberg reporter's information is accurate, then there's reason to be optimistic about the upcoming wearable computer. The gadget will be able to run iPad apps in addition to delivering new computing experiences. That's enough to get me very excited.
After all, I said I'd line up to buy the AR/VR headset. I'm hoping that I'll find a good use for Apple's newest gadget until a future version eventually replaces the iPhone.
Gurman says in his Power On newsletter that Apple is taking the same approach to the AR/VR headset as it did with the Apple Watch. The company is throwing the kitchen sink at the mixed reality headset, and then it'll wait for consumers will do what they did with the original Apple Watch. They used the first-gen product and informed Apple of what they wanted to do with the device.
The Apple Watch's main feature is health and fitness tracking. The ability to deliver notifications is also highly-praised. But these features weren't obvious when Apple launched its first smartwatch nearly a decade ago.
With that in mind, It's not surprising to hear that Apple will want to add as many features as possible to the AR/VR headset. And mixed reality does offer Apple more wiggle room than the Apple Watch.
For starters, the new device will feature an M2 processor and two 4K displays. That will let Apple run virtually all iPhone/iPad and Mac apps. And of course, there will also be novel software created exclusively for the mixed reality headset.
Gurman says the AR/VR headset will run most of Apple's iPad apps in mixed reality. "That includes Books, Camera, Contacts, FaceTime, Files, Freeform, Home, Mail, Maps, Messages, Music, Notes, Photos, Reminders, Safari, Stocks, TV and Weather," Gurman says.
The rumored Wellness app is also on the list. On top of that, it'll run hundreds of thousands of third-party apps from developers with "no extra work or minimal modifications."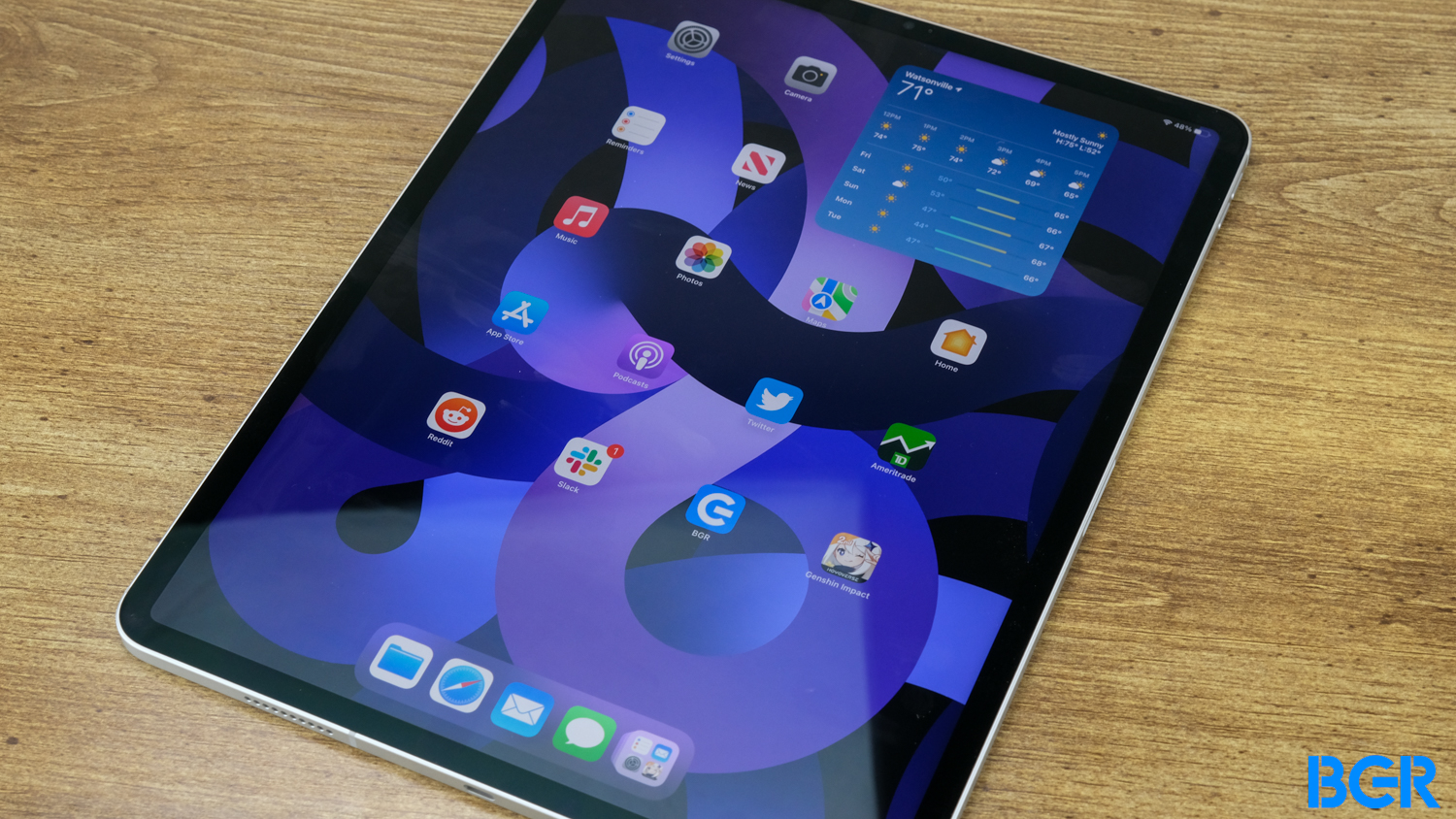 Apple will also introduce a new "VR-focused Fitness+ experience" for working out while wearing the headset. The feature will come out at some point after the hardware launch.
The device will reportedly include "a portal for watching sports in virtual reality." Speaking of watching stuff in VR, the device will let you watch videos while "immersed in a virtual environment such as a desert scene or in the sky."
The AR/VR headset will have a "large gaming focus," supporting "top-tier titles from existing third-party developers for Apple's other devices." The device will support videoconferencing, including virtual meeting rooms and realistic avatars.
Interestingly, the mixed reality headset supposedly works as an external monitor for a connected Mac.
Finally, the report says that users will operate the AR/VR headset's software in various ways. We're looking at hand and eye tracking, plus Siri voice commands. A connected keyboard, or controls from a different Apple device, will also let you interact with the mixed-reality gadget.
None of this is official, but I certainly hope it is. I'd appreciate the device being as versatile as Gurman makes it out to be. Rather than being focused on gaming and content consumption. I'd see myself at least trying to use the headset as a Mac monitor. As well as using it for iPad apps in augmented reality (AR).
Like I said before, Reality One/Pro, or whatever Apple calls it, will advance the AR/VR hardware and software Apple needs to replace the iPhone with wearable AR glasses. And it all starts with these AR/VR headset experiences.
Finally, let's not forget that someone who reportedly had access to the wearable at various times during development claims that the latest version blew their mind. That's enough for me to get excited about Apple's AR/VR experience.