We've been waiting for years for Humane to finally show its mysterious project, a purported iPhone killer worth more than $230 million in funding. The company, created by former Apple execs, finally teased the unnamed device during a TED Talk event, showing its design and some of its capabilities. The gadget looks like a Star Trek wearable and packs AI capabilities, a camera, a laser projector, and phone-calling support, but is that enough to make it an iPhone killer?
While we don't have all the information on the Humane gadget, it hardly looks like a device I can get excited about. Not yet, at least.
Maybe that's the entire point of Humane's technology. The company wants to "kill" the iPhone, and the only way to do it is by releasing a device that looks nothing like it. The touchscreen is the paradigm of current communication. And Humane's gadget doesn't have one. Interestingly, Apple wants to replace the iPhone with future AR glasses, which don't have touchscreens.
But both endeavors will have some sort of screen interface. For Humane, a projector will beam light on nearby surfaces. Like the palm of your hand, which will become an improvised screen with buttons to press so you can answer a phone call. Why would we need a UI for answering calls when the AI can do that for us?
The Star Trek-like communicator is worn on the chest but has two components. The visible element features the laser, camera, and speaker. Then there's the part inside the jacket pocket that might contain the brains and battery of the unnamed gadget. Oh yes, you'll need clothes with a specific set of skills (front pockets) to use the Humane device.
The wearable features a camera that can take pictures and videos, which Humane co-founder Imran Chaudhri also demoed on the stage. As you can see below, the personal AI knows that the user can't eat a particular type of food because of their medical conditions. And that's certainly an impressive feature.
Finally, the startup's exec also showed the device's artificial intelligence (AI) in action translating his voice into French. This is a personal AI that sits on the Humane device, according to Chaudhri, which gives off Her vibes.
The gadget uses voice and gestures for interaction, which means you'd interact with it just like a smartphone. You might not touch a screen, but you'll always touch the wearable for actions. Unless you invoke it via voice.
"Invisible devices should be so easy to use, that you almost forget about their existence," Chaudhri said during an English to French translation. The AI spoke French for the exec in his own voice, which is remarkable. Chaudhri said the device uses a speech model that's part of his own AI.
This implies privacy is an important feature of Humane's Star Trek-like communicator. On the other hand, the gadget uses a speaker for voice calls, which isn't exactly private. The Humane wearable will likely connect to wireless earphones, but I'm just speculating.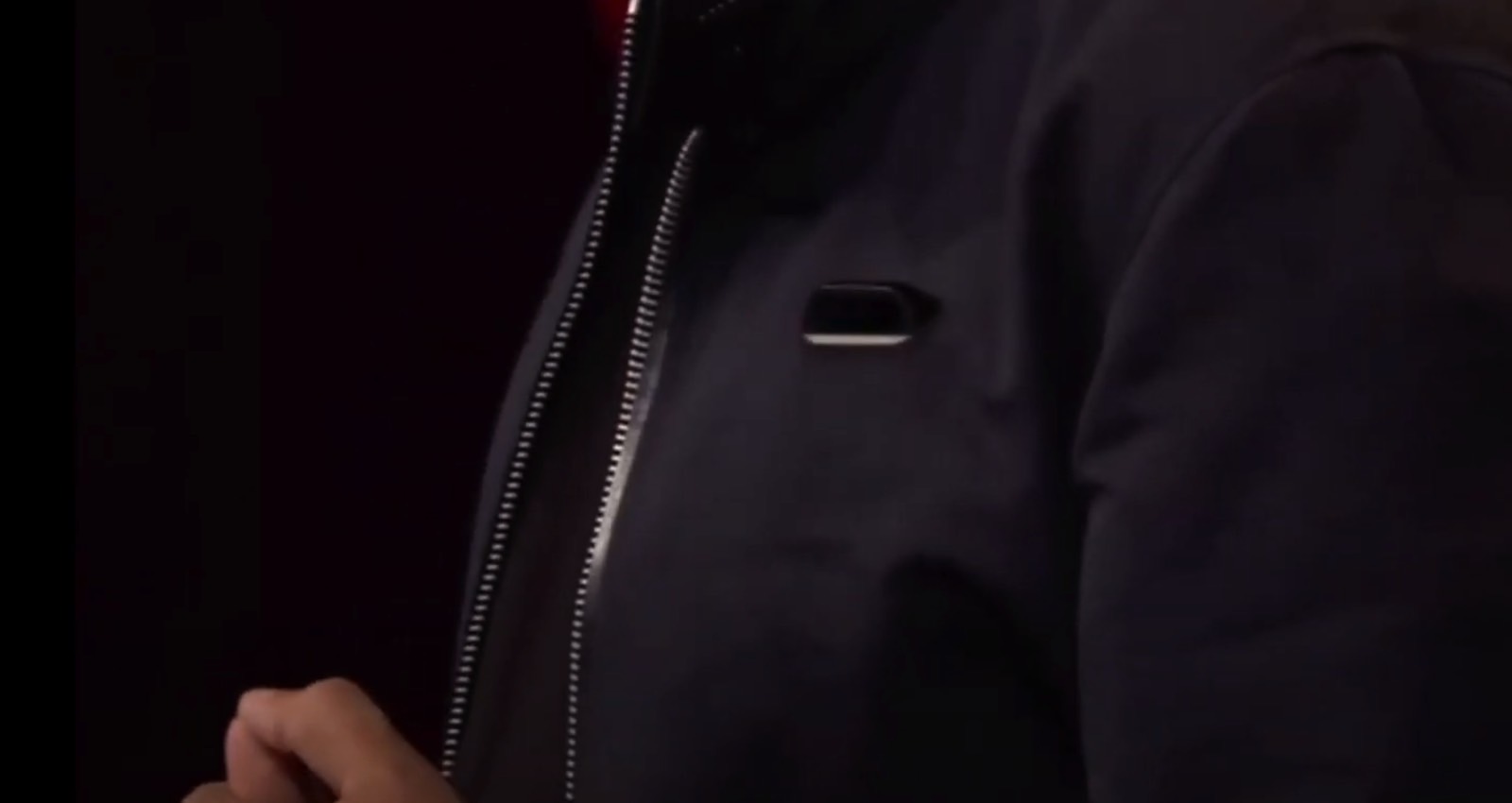 As for the hardware, we have no idea what to expect from it. Nor do we know how much the gadget will cost.
Humane does have some mind-blowing tech on its hands, which the company might demonstrate better during an event of its own. The AI, camera, and projector features certainly need to be properly explained.
What's also absolutely clear is that a big chunk of the mobile computing experience is missing. There's no web browsing; by that, I mean no apps with a visual UI. It'll be interesting to see whether Humane will tackle that in greater detail than the Catch Me Up feature seen in the demo above. Or maybe the gadget is only meant to be worn around when you don't want to use your iPhone. Or as an iPhone companion.
Finally, there's no price or release date for the Humane gadget. Maybe that's for the best. I don't see myself replacing my iPhone with a Humane communicator. Or pairing one to it.
The most puzzling thing about all of this is the way Humane decided to come forward with the gadget. Rather than hold a press event where it could talk about the communicator's amazing capabilities, we get leaked screenshots and clips from a TED Talk, which won't be released online for another day.