Google doubled down on AI photography during the Pixel 8 event this week. After announcing Google Photos' Magic Editor at I/O 2023, Google just introduced the new Best Take AI photo-editing feature. Magic Editor lets you remove objects from images, move subjects around, and alter parameters like the weather. Them the Pixel 8's Best Take feature extracts faces from photos taken closely together to create perfect shots where everybody smiles and doesn't blink when looking at the camera.
All of that is possible with the help of AI. And it will contribute to the emergence of a new phenomenon, immortalizing events that never happened. I said more than once that AI will take photo edits beyond what's reasonable and possibly create fake images that some entities will abuse.
Well, move over Pixel 8 Magic Editor! Adobe might have an even more powerful AI-based image editing tool on its hands. Codenamed Project Stardust, the new AI-based software from Adobe will be unveiled in a few days at Adobe Max. A teaser video lets you see what the product can do, and I have to say the results appear to be incredible.
You'll see in the clip at the end of this post that Adobe's AI photo editor is similar to what Google's AI can do on Pixel 8 models. But this one might be even more powerful than what Google has to offer. The AI will automatically see what's in a photo. It'll then let you remove the stuff you don't like by simply pressing a button.
You won't even have to tap the objects in a photo to show the AI what you want to erase from the image. Just tap the Remove distractors button that shows up.
Like Google's new AI editor, Adobe's Project Stardust will let you alter your memories. You'll be able to move objects and people in the photos easily. Adobe shows what removing a suitcase from a picture looks like and explains that the AI will also remove the shadow while also automatically filling in the space behind it. You might not even know an object was there.
Moreover, Adobe's upcoming image AI editor will let you insert objects into photos. In the example below, Adobe replaces the suitcase with flowers. It's an entirely different image — a memory of something that never happened.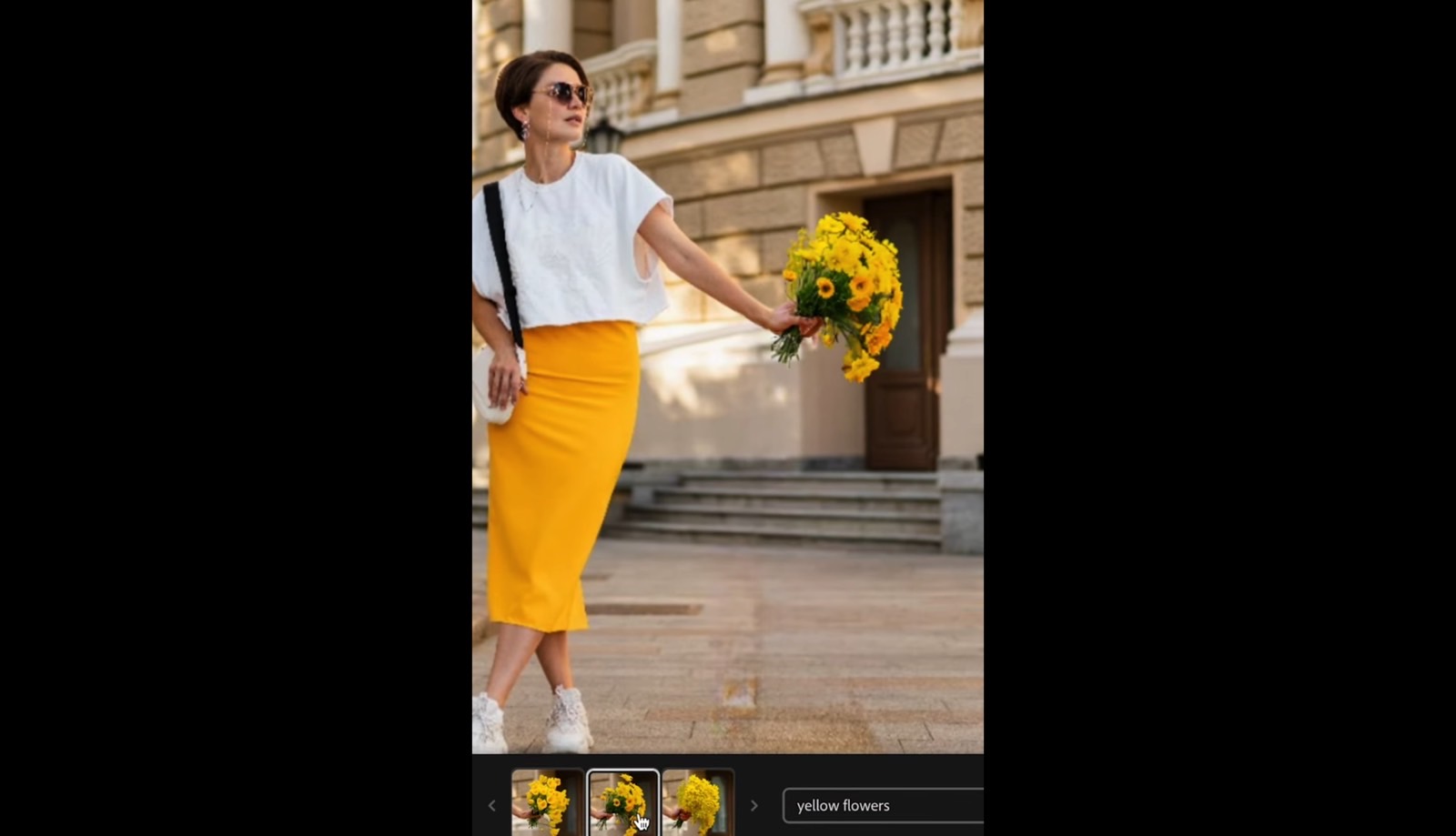 It gets even more impressive than that. Adobe's AI tool will let you remove and replace independent pieces of clothing in pictures. And you'll be able to describe the piece of clothing you want the AI to insert in the image, which is mindblowing. This feature might have an immediate use in the shopping industry. But, again, it'll also distort reality.
To be clear, these kinds of edits are possible today using tools like Adobe's Photoshop. Plenty of talented creators can use the software to edit any image in similar ways. Therefore, it's just as easy to create fake memories and photos without AI. But it takes a lot longer. And you have to know what you're doing.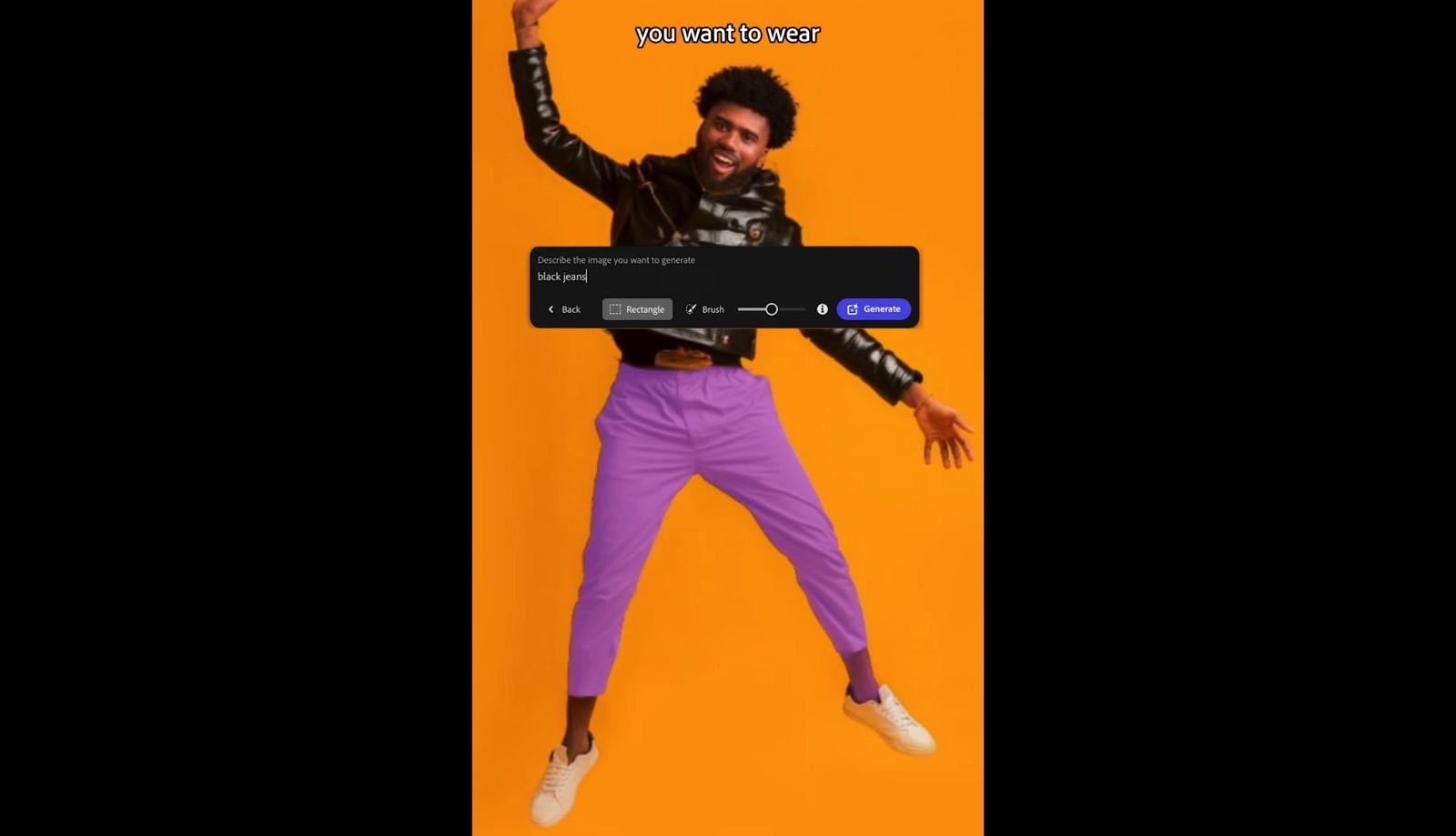 With the upcoming Project Stardust, the AI will handle everything automatically for you. You won't need time or Photoshop skills to pull it off. And everybody will be able to edit such images incredibly easily and quickly. This will open the floodgates. More people than ever before will be able to create fake photos. And others can always claim a real photo is an AI creation.
Adobe's Max event kicks off on October 10th, at which point we'll learn more details about this Magic Editor alternative. Hopefully, Adobe will also tell us about the precautions it's working on, if any, to prevent the inevitable misuse of these tools.