Rather than auto-playing Netflix episode after episode from your couch or bed, you should exercise while you're binging. That would be a healthier way to watch your favorite shows without feeling guilty, but it's also easier said than done. What if there was a way to force you to exercise to be able to stream Netflix, though?
Developer Ronan Byrne comes to the rescue. The Cycflix, found by The Next Web, is a home entertainment system powered by exercise. That's indoor cycling, to be more precise, and you have to know it won't work with just any kind of at home workout that you might be accustomed to.
To pull it off, you need a standard dumb exercise bike; an Arduino Nano board hooked up to it, linked to a computer and running custom code; a PC; and a Netflix subscription.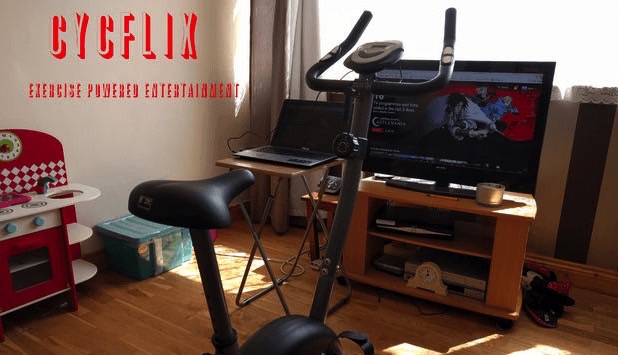 Once all that is done, just customize your exercise and keep at it while you watch whatever it is that you like to watch on Netflix these days. Whenever you slow down or stop, the program will tell you to pick up the pace or Netflix will be paused. Failure to comply will lead to less Netflix binging. That is, if you're not going to cheat your way into it.
The video below shows Byrne's creation in action. If you're determined to follow this particular Netflix binge-watching workout recipe, then follow these instructions to get it going — the how-to includes everything you need to do, including the various components that you'll have to buy.