Since its inception, the Maps app on Android and iOS devices has seen major improvements in features and functionalities. Now, it goes beyond just looking up locations for directions and the quickest routes. With its drop-a-pin feature, you can now mark the exact location you'd like to see.
The Apple and Google Maps app now provide more incredibly helpful peculiarities. Some include using voice commands to navigate through locations, sharing locations on the go, remembering where you parked, etc.
These new functionalities provide added security advantages, especially for those trying new routes or directions.
How to drop a pin on Google Maps
Users with Google Maps on Android devices can drop a pin on new areas or favorite locations. You can search for an exact spot or a popular location, save and get directions, share with an existing contact on your phone, and lots more.
How to drop a pin in Apple Maps on an iPhone
Open the Apple Maps app on your iPhone or iPad home screen.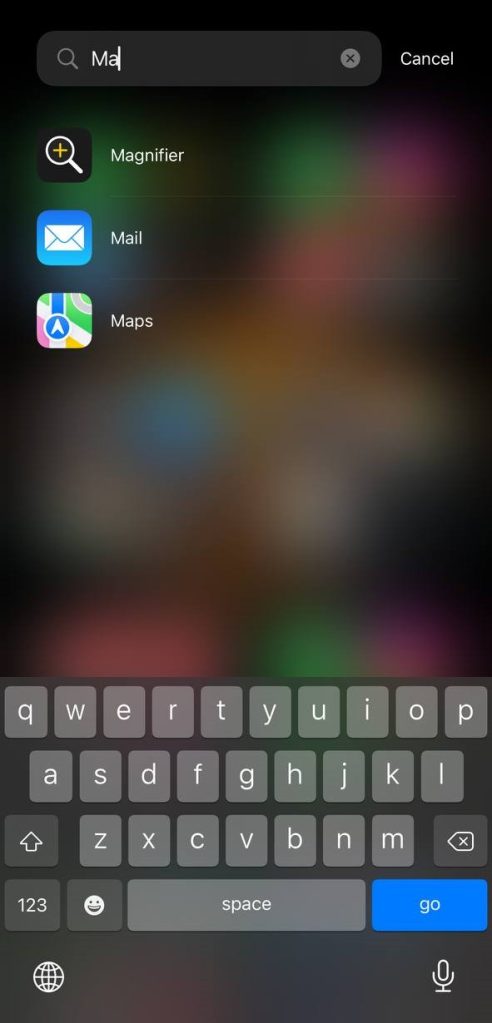 The Maps app is pre-installed on all iPhones and iPads. Upon launch, the screen will reveal your last searched location or current location and most probably highlight your exact location with a blue pin.
Next, hover around the Apple Maps app for the approximate location you wish to know more about. You may need to zoom in on the map for a more precise dropped pin location.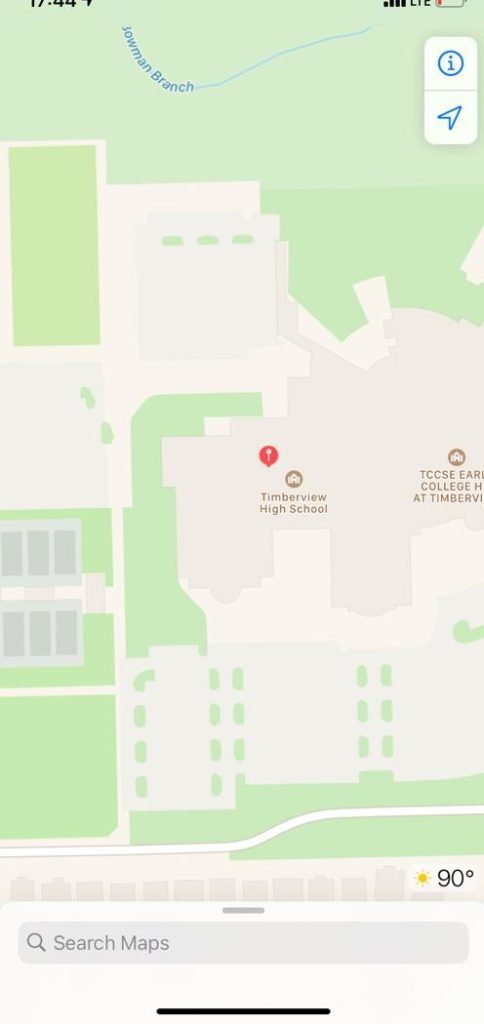 Then, long-press the location where you would like to drop the pin. After about a second, a red pin icon will appear on the spot you tapped.
Simultaneously, a set of options will pop up at the bottom of your screen. The options panel will provide you with the coordinates and note the location's distance from where you are.
Even better, you can tap Edit Location as an option to view the surroundings of the selected location with a satellite image. This will allow you to drag the image around and reposition your pin to the perfect spot.
Tap Done when you are satisfied with the positioning of the pin.
You can unpin a location by tapping Remove. Thereafter, the Maps app would return to the initial screen display.
Additional features of the pin in the Maps App
To answer the frequently asked question, "What do I do after marking a location with the pin icon?", here are added functionalities of a dropped pin in Maps on an iPhone.
Find directions to a location
A marked location on the Apple Maps app immediately produces a panel at the bottom of your iPhone screen. This pop-up allows you to view more options, such as calculating the fastest route to your pinned location. Depending on how close enough it is, this feature also suggests if you can walk, drive, or even fly to such a location.
Tap Directions to find the quickest route, and tap the green Go icon to begin your journey.
Share a location with a new or existing contact.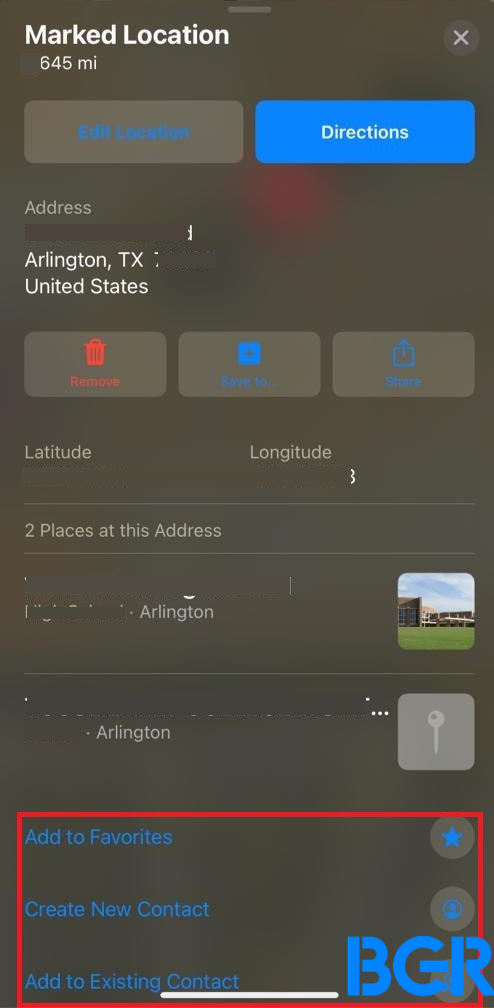 Select Create New Contact or Add to Existing Contact to share the location of a dropped pin with friends and family. With the Siri voice command, you can go hands-free and get swift directions to your marked location.
Even better, you can give accurate descriptions of places you have marked to your contacts.
How to save pins as favorites on Apple Maps
You can add a marked location to a list of favorites for easy referencing or more information. Simply select the pin in your Maps app and swipe up on the Marked Location pane at the bottom of your iPhone's screen.
Then, tap Add to Favorites and Save when you have added the location. Some newer iOS devices may prompt you to attribute a name to your favorite location.
Tap Move to easily reposition the pin on an exact area of the map.
Viewing favorite locations on Maps on your iPhone
You can view your favorite locations on the Maps app by swiping up the search bar at the bottom of the screen. Next, tap Select All opposite the Favorites sub-menu.
Proceed to select any of your preferred spots. You can use the Edit location feature to change the name of the selected location.
How to share Pins on iPhone Maps
Sharing your pinned location on an iPhone is pretty easy. To do this, activate the Marked location panel at the bottom of the screen by clicking on a pin or favorite location. Next, swipe up on the panel and tap Share.
Thereafter, a couple of selected apps or contacts would emerge at the lower end of your screen. You can choose to share the pinned location on iMessage, WhatsApp or any other available app.
FAQ
How do I remove pins from Apple Maps iOS 14?
On the Apple Maps app, tap on the pin you wish to remove and then swipe on the panel pop-up at the screen's bottom. Select the info and scroll down to the Remove pin option. Tap on it and confirm this action from the prompt displayed on your screen.
How do I edit my places in Apple Maps?
You can edit a place in the Maps app in various ways. One way is to search for the desired location and click the Edit button at the top-right corner of the screen. Another way to do this is to navigate to the Favorite places tab on the Maps app to see a list of saved locations. Select anyone of them and click the Edit location button.
Why can't I share my location on my iPhone?
If your Share My Location feature is not functioning, check to see if the Location Services has been disabled.
How do I drop a pin on iPhone 2022?
Touch and hold a specific spot on the Map until a pin marker appears. Drag the pin to reposition it accurately.
Can you drop more than one pin on Apple Maps at once?
No, you cannot. You can only drop a pin at a time on Apple Maps.
More coverage: See all that we found out during the Apple September event!