Have you ever deleted a WhatsApp message and then wished you hadn't? Or maybe you've deleted messages from the wrong conversation by accident? If so, don't worry. You can still recover deleted WhatsApp messages!
This guide will walk you through how to recover deleted WhatsApp messages on iOS and Android devices.
Let's get to it!
Read: Our article on The five major features coming to WhatsApp this year.
WhatsApp backup and how it works
Deleting a message on WhatsApp doesn't mean it's gone forever. The WhatsApp backup feature allows you to retrieve lost messages with ease.
WhatsApp has an automatic backup feature that allows you to back up messages daily, weekly, or monthly. The backup feature is easy to use, and in just a few steps, you back up all of your messages from within the app.
To take advantage of this feature, all you have to do is enable the WhatsApp Chat Backups in just a few simple steps. The process is pretty much the same on both Android and iOS devices. So, for this guide, we will be using an Android device.
First, click on the "More Options" icon on the top right corner of the screen.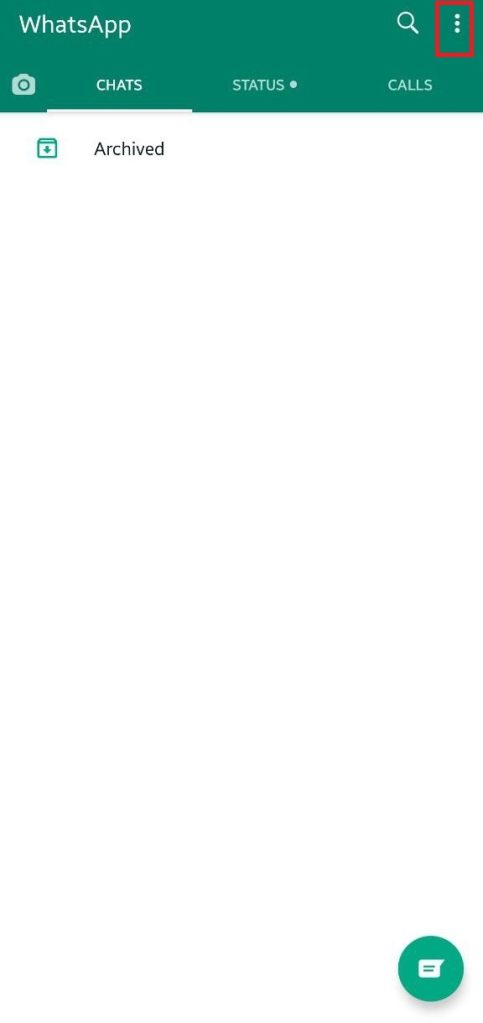 Next, select the Settings tab from the menu.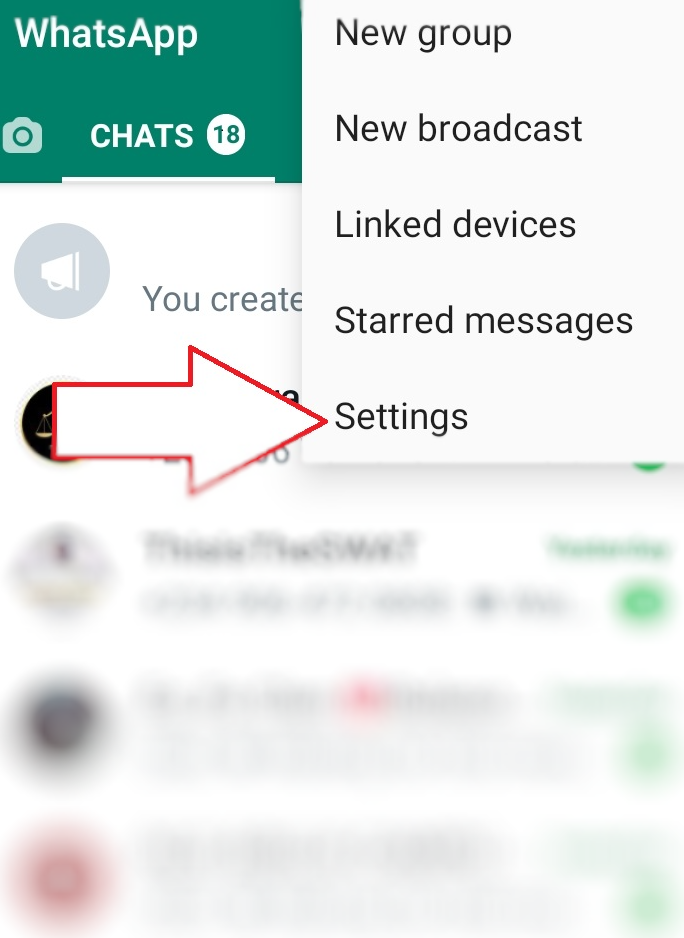 Tap on Chats to gain access to your chat settings.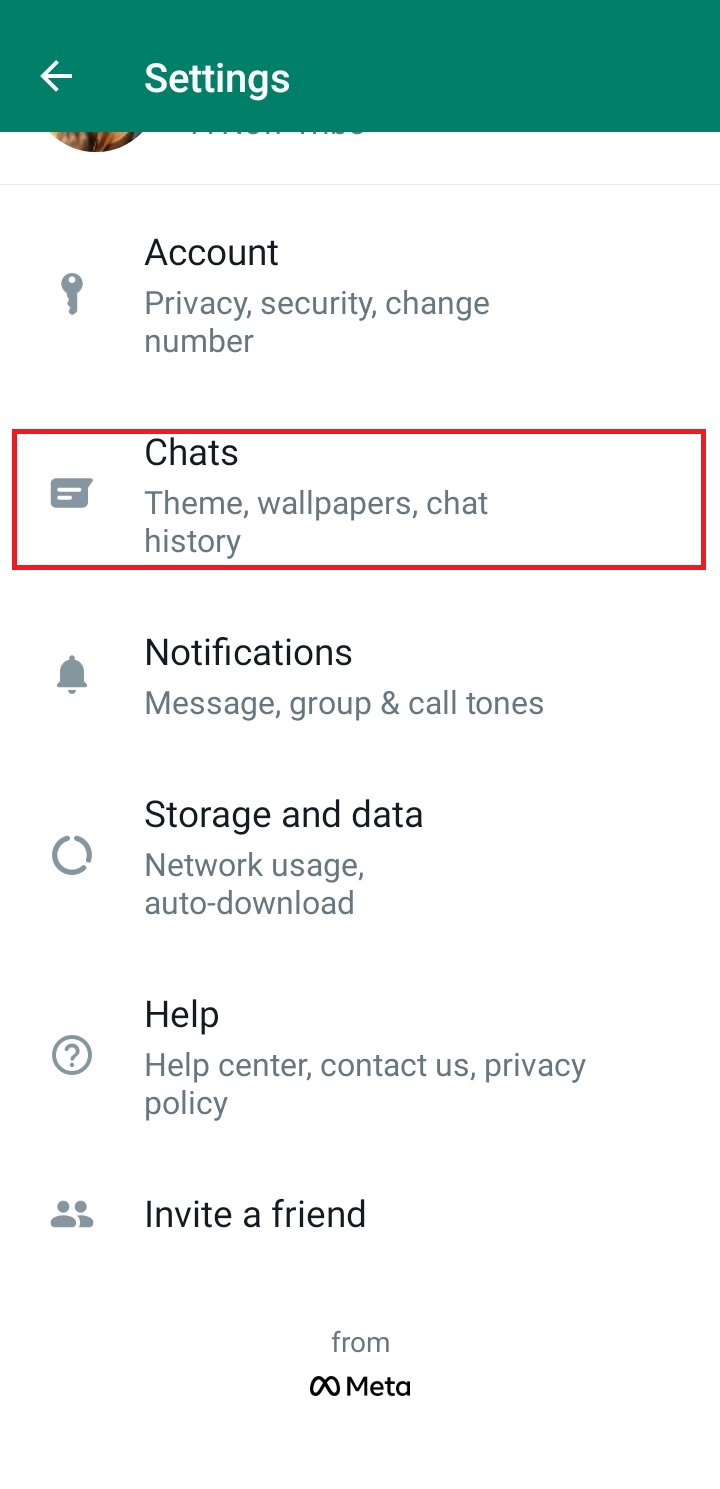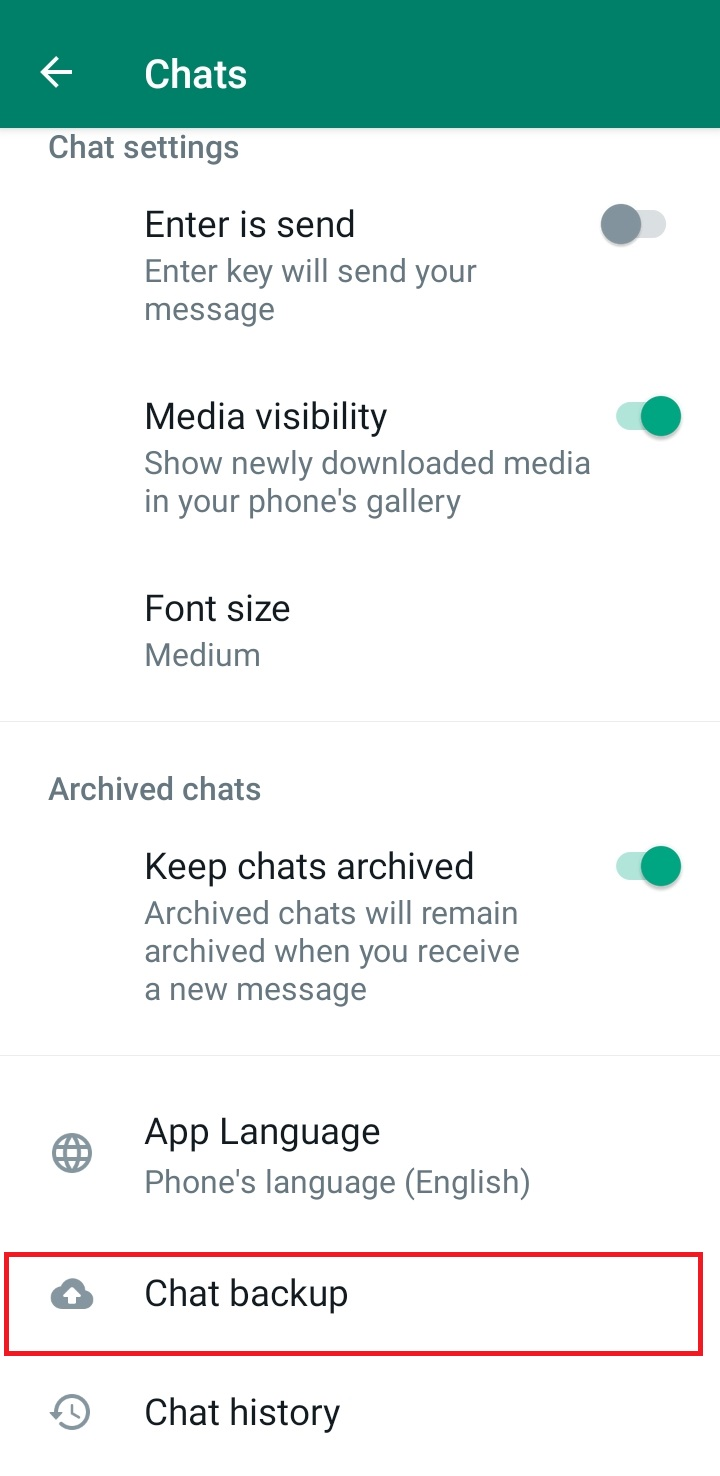 Next, activate the Back Up option. To backup manually, tap the Back Up button. Alternatively, you can choose Back up to Google Drive to do an automatic backup to the cloud. You will also get to choose the frequency.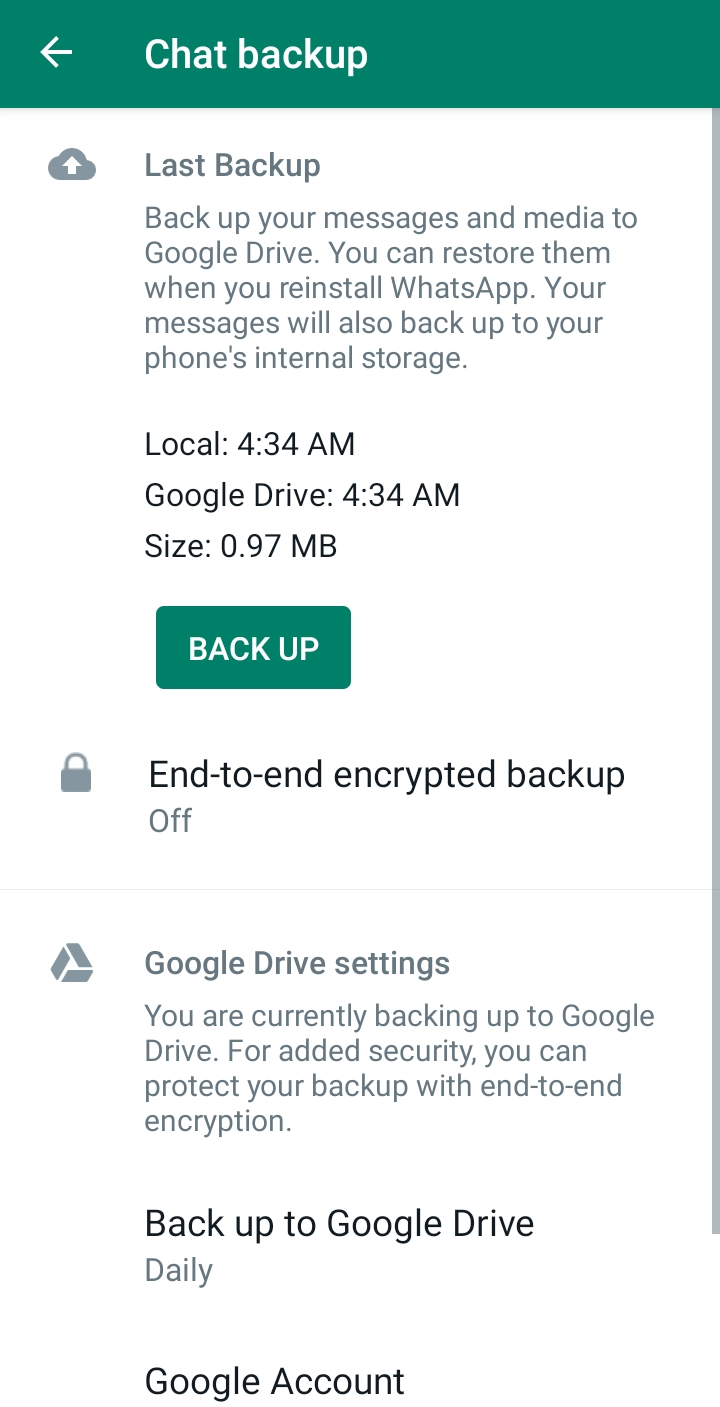 While the Weekly and Monthly backups will give you access to a broader range of past messages, Daily is best if you want to recover recently deleted messages. However, you should note that WhatsApp only retains the last two backup files on an Android device or the last backup file on an iOS device.
How to recover deleted WhatsApp messages on Android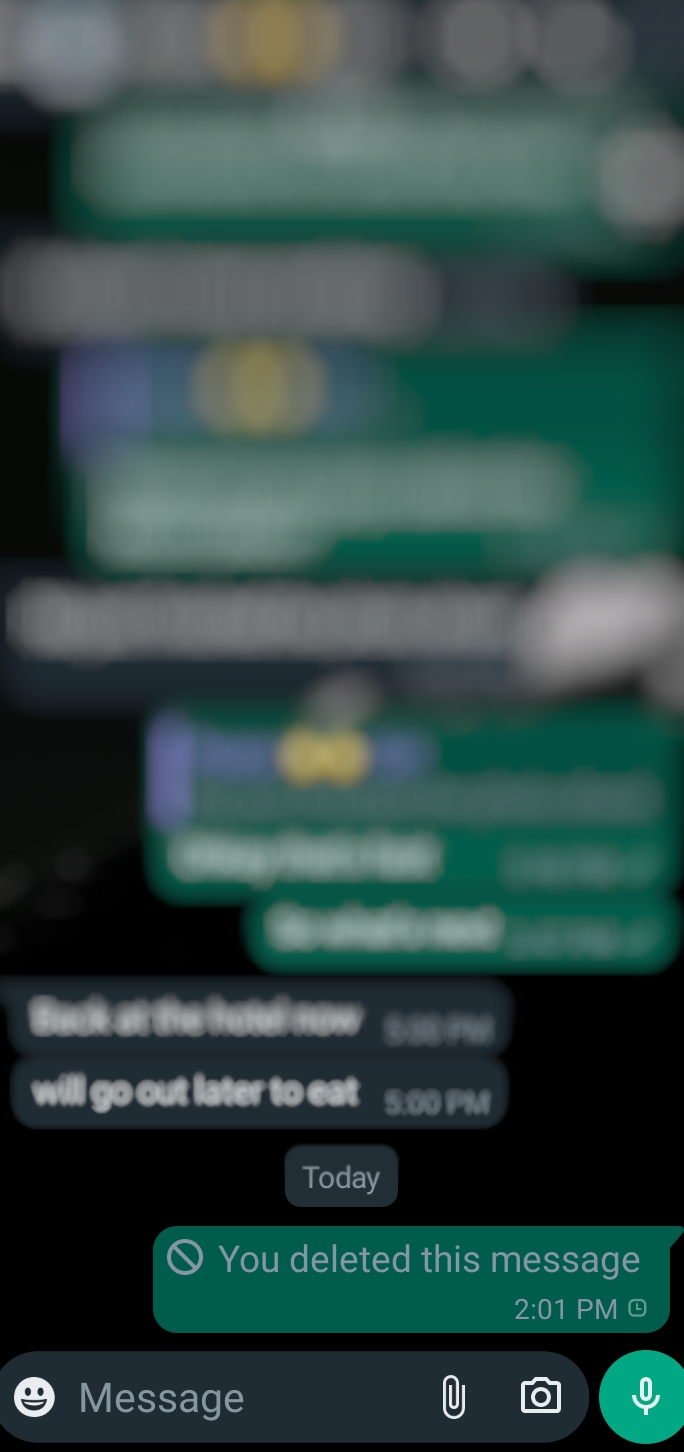 There are a few ways to recover your deleted WhatsApp messages on Android.
These methods work best if you have a backup file in the cloud or on your device. However, even if you ignored the prompt to back up your chat, we'll include a workaround method to help you recover lost messages without a backup file.
Using backup files
WhatsApp automatically creates backups of your chats every day and stores them temporarily on your device's local storage. These auto backups occur at 2 A.M. daily, so you've probably never noticed it.
This means that if you delete a chat or message by accident, you can usually recover it by restoring it from a local file manager or Google Drive.
Here's how to recover deleted WhatsApp messages from your local backup or Google Drive.
Using Google Drive
Before recovering a backup from Google Drive, make sure you have a strong internet connection, enough storage space, and an adequately charged device. And most importantly, ensure you are using the same Google account and phone number you used to create the backup. This is because WhatsApp limits the number of times you can get verification texts on one phone number.
Now follow these steps:
First, you need to uninstall WhatsApp on your android device and then reinstall it.
Tap "Agree and Continue"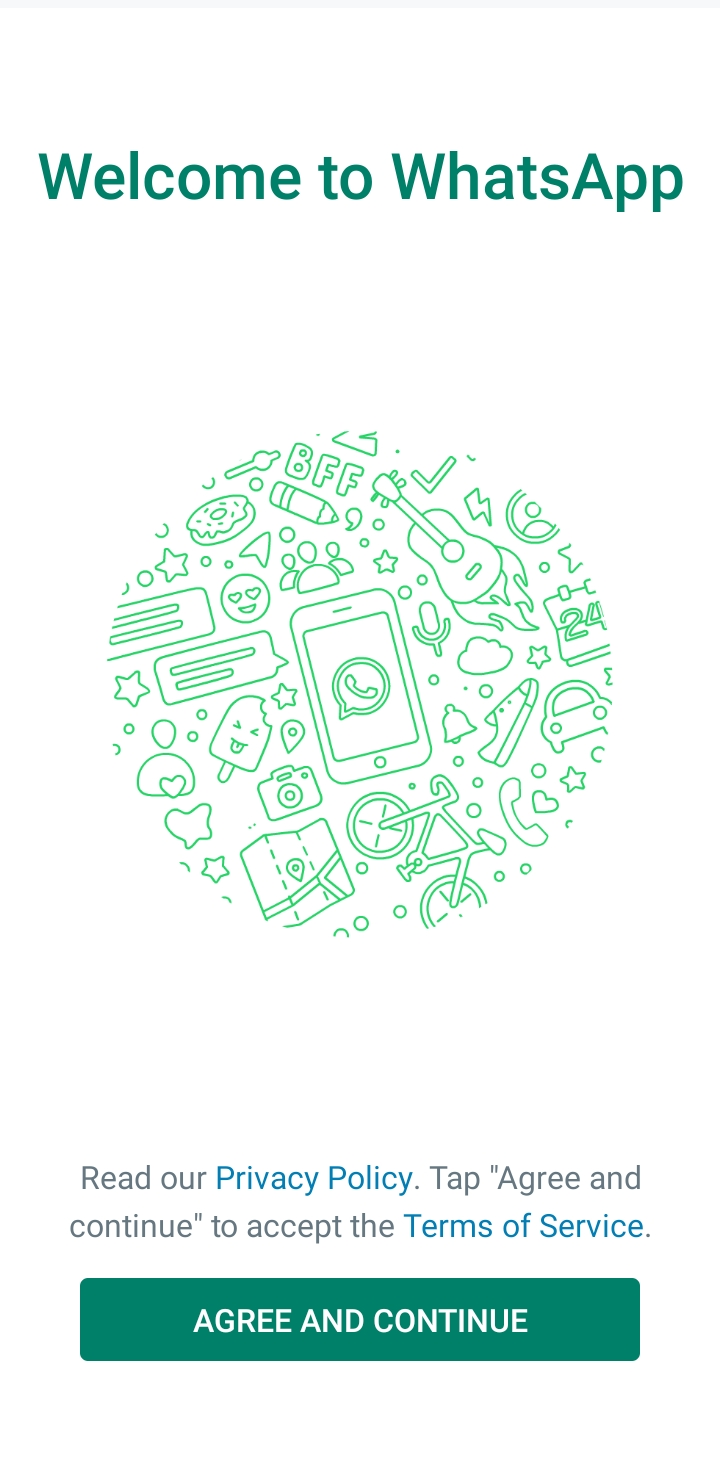 Grant WhatsApp all the necessary permissions by tapping Allow.
Complete the verification process.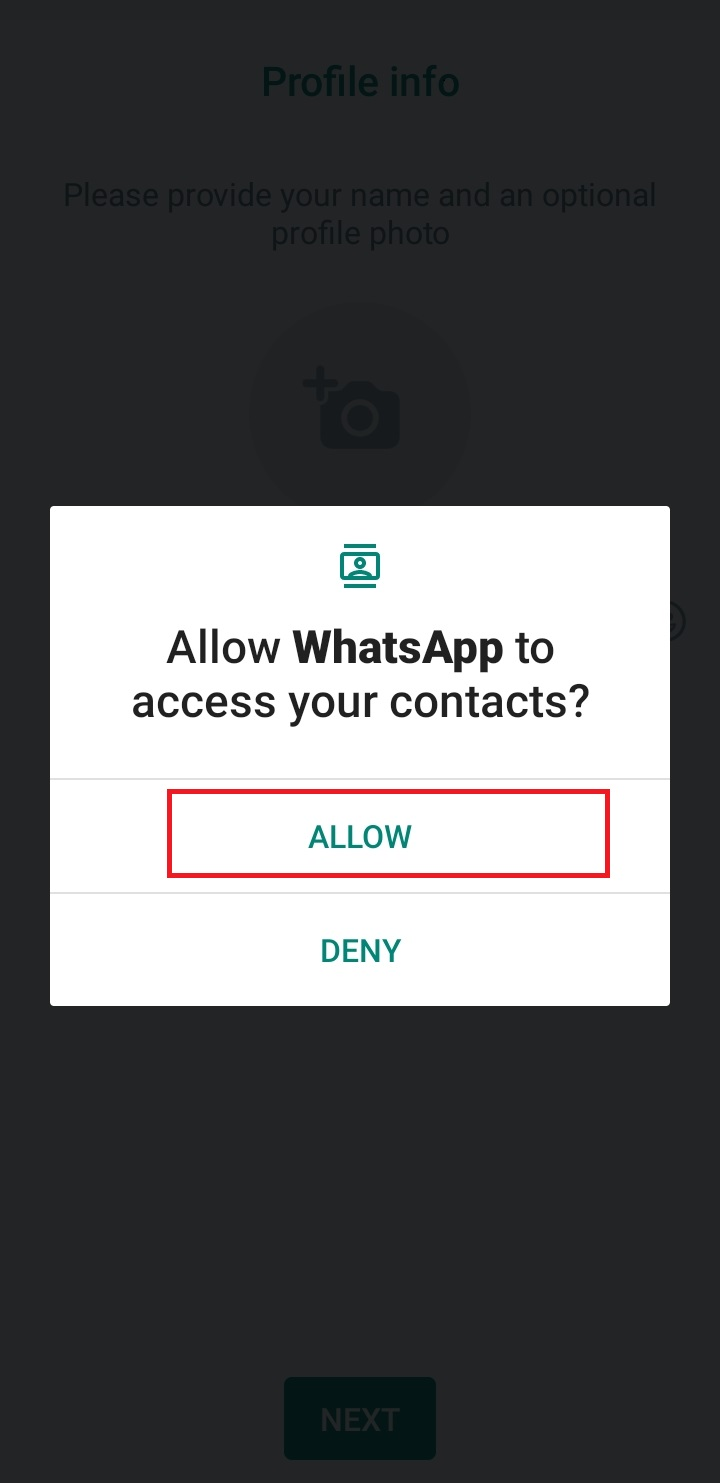 Grant WhatsApp permission to check your Google Drive for backups. Be sure to log in with the Google account you used to create the backup.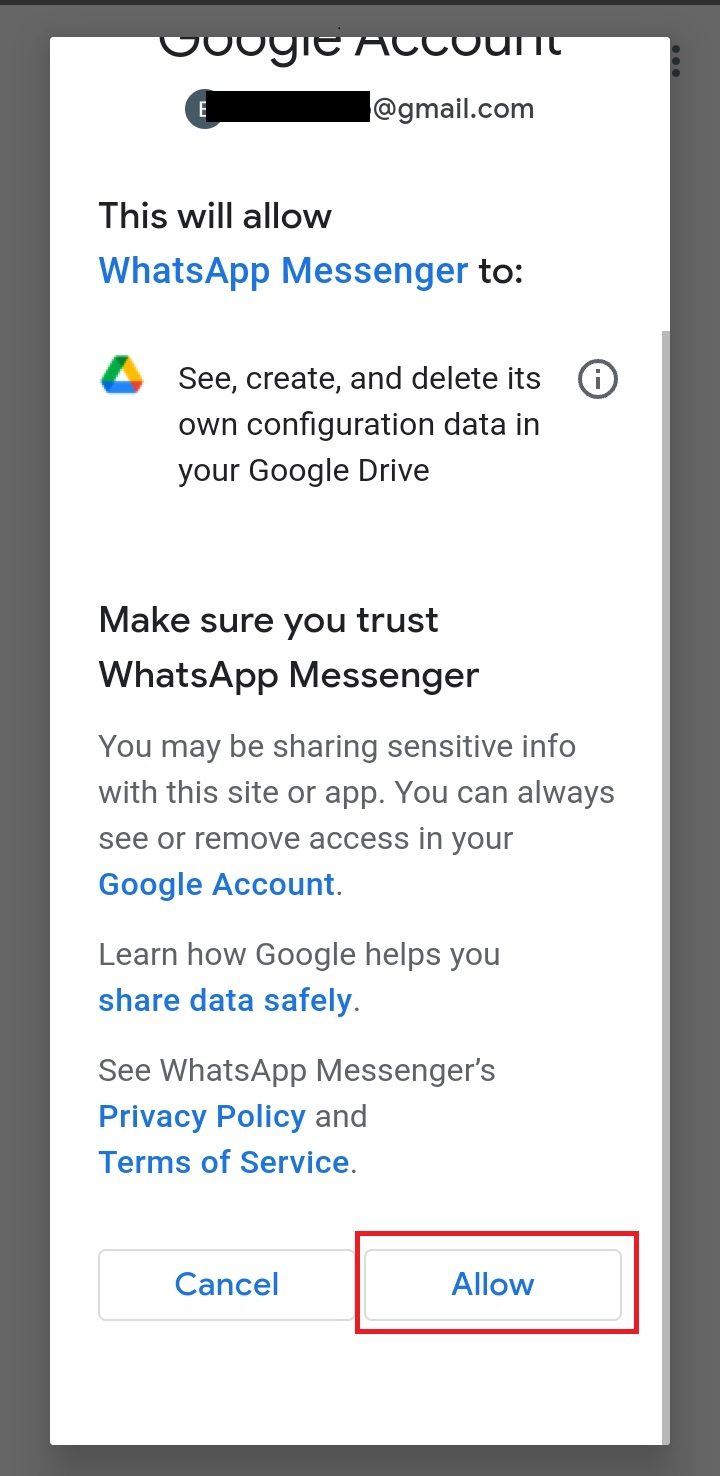 If there's a local backup available, it will be shown here, along with the date and time of the last backup. Tap on Restore to retrieve your lost chats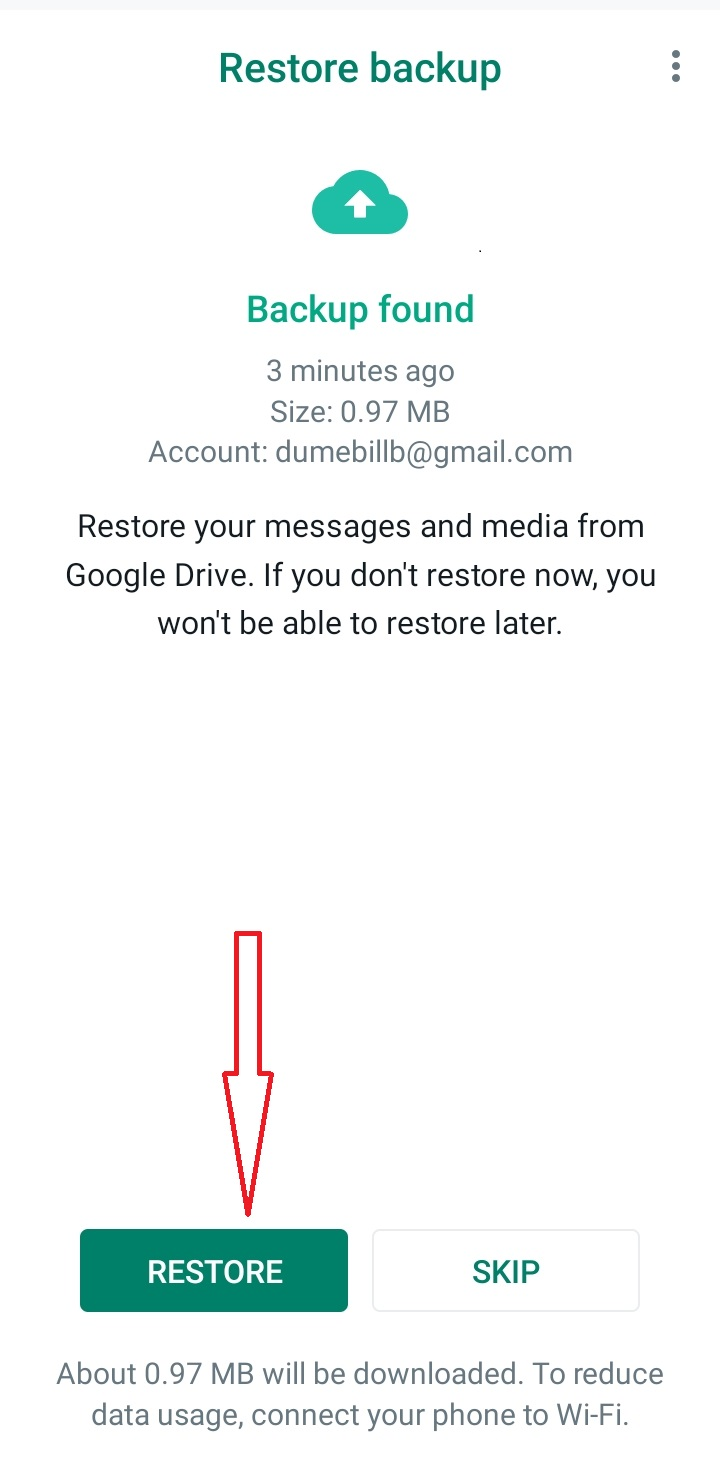 Complete the process by tapping on Next.
From Local File Storage
Assuming you did not create storage via Google drive, you can still retrieve your old chats using the local backup. Remember that WhatsApp does a local auto backup every day and stores them on your local storage.
So, you'd have to locate this local backup on your File Explorer/File Manager. Just open the Files app, and go to your Internal Storage/SD Card, depending on which storage you use. Navigate to WhatsApp Folder. Tap on Databases; you'd find the messages stored in an encrypted format saved as "msg-YYYY-M-D. db"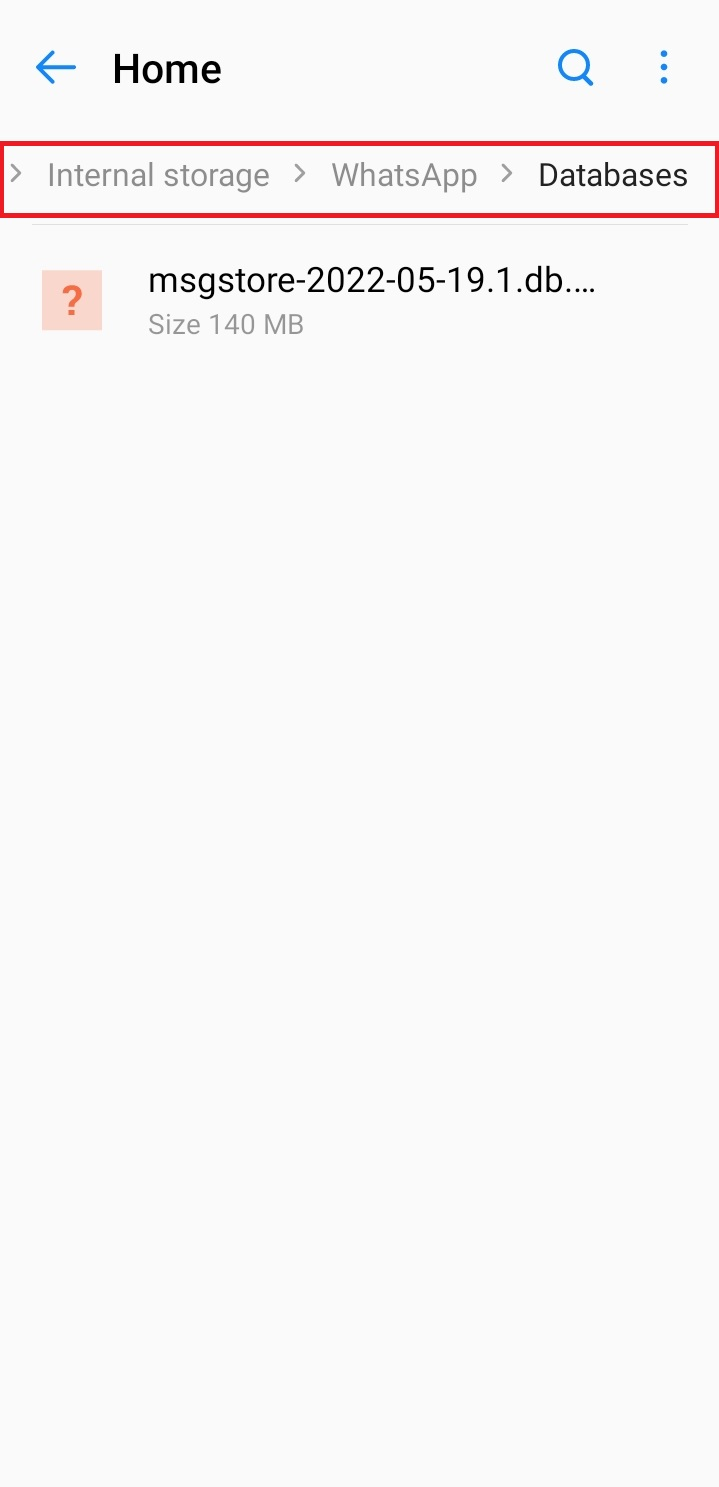 Rename the messages by removing the date, leaving it as "msg. db"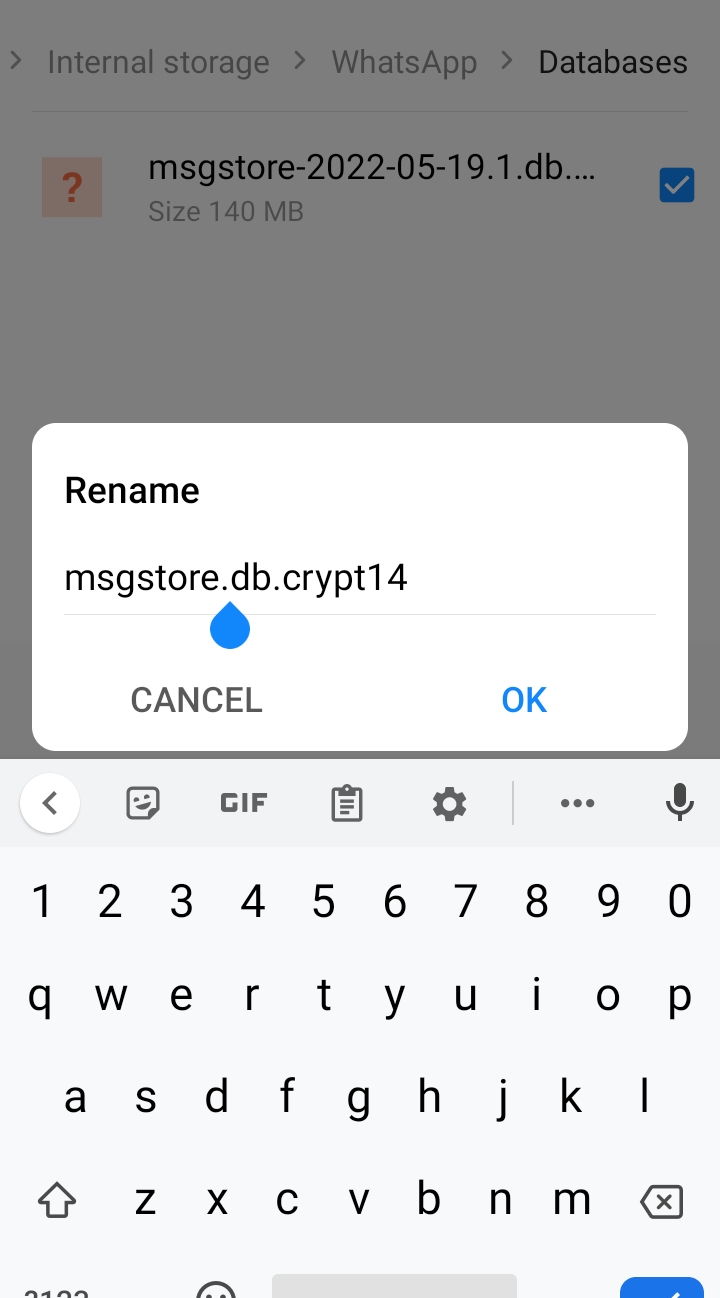 Now uninstall WhatsApp and redownload it. Then follow the steps highlighted earlier.
Using third-party recovery software
Many people don't know that there are apps you can use to restore deleted WhatsApp messages.
These apps are designed to work with the WhatsApp database, and they can recover both individual messages and entire conversations without needing to uninstall WhatsApp. However, these apps and sites are not affiliated with WhatsApp or Meta, so caution is advised when using them.
One of WhatsApp's most popular apps that helps you recover WhatsApp messages is WhatsApp Recovery.

This app is designed to work with both rooted and non-rooted Android devices, and it can recover both chats and media files.
You can also use WhatsApp Recovery to restore messages that have been lost due to a factory reset or a corrupted database.
There's also Dr.Fone. If there is no readily available backup you know of, you can try using a third-party recovery tool like Dr.Fone for Android. This tool can scan your device for deleted WhatsApp messages and restore them to your phone.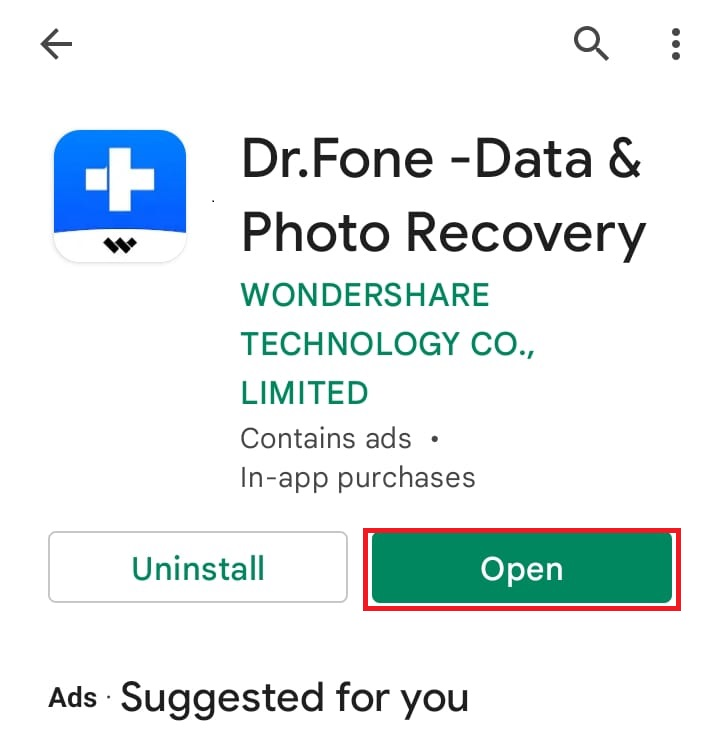 Once you've downloaded and installed the recovery tool, launch it and connect your phone to the computer using a USB cable.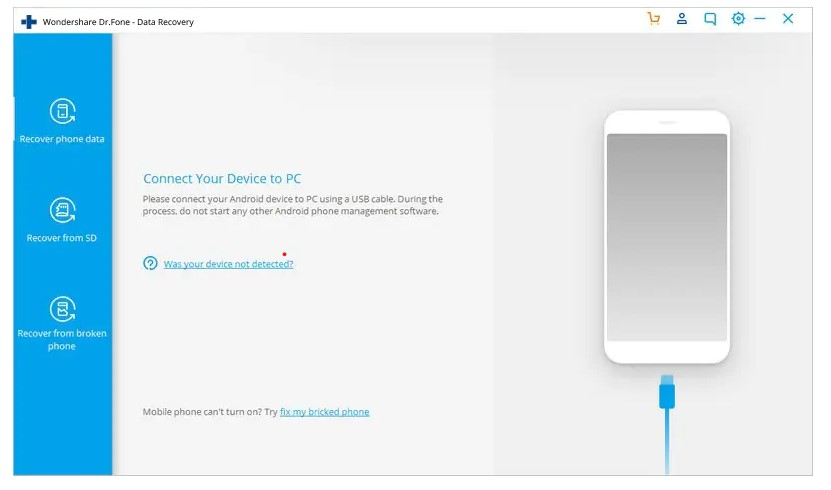 When the connection is established, select "WhatsApp" from the list of options on the right side of the screen.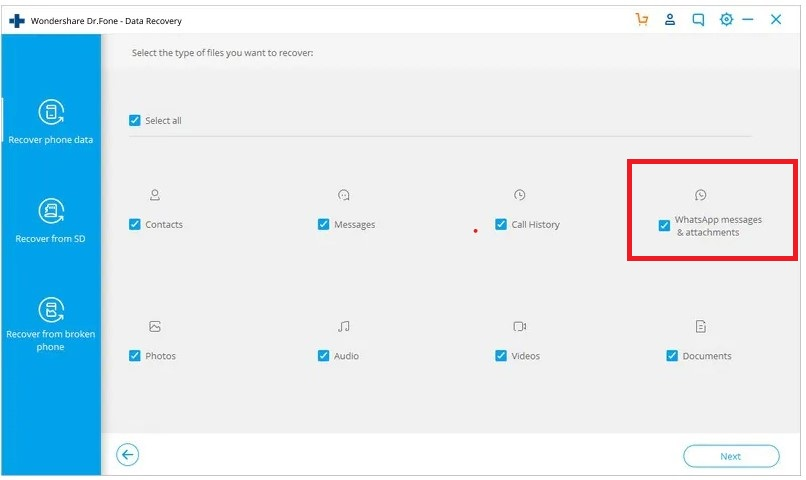 You'll need to grant the app all the necessary permissions required before it can restore WhatsApp messages.
Now, click on "Scan." The tool will start scanning your device for any deleted WhatsApp messages.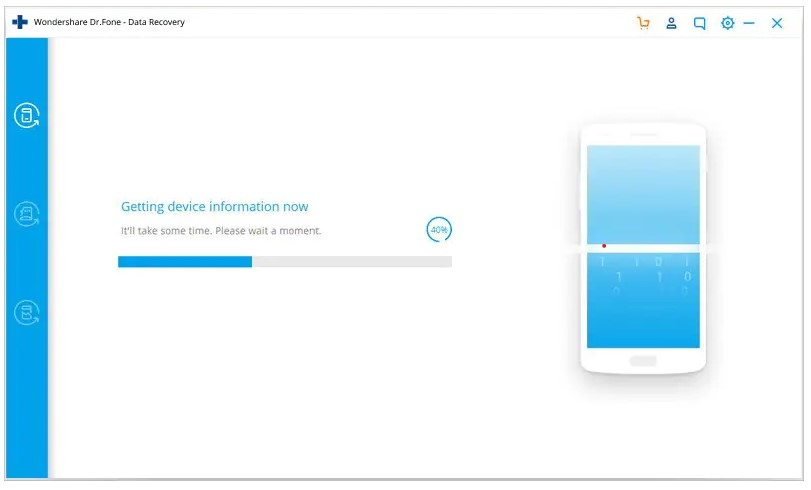 Once the scan is complete, the app will display all recovered WhatsApp messages on the screen.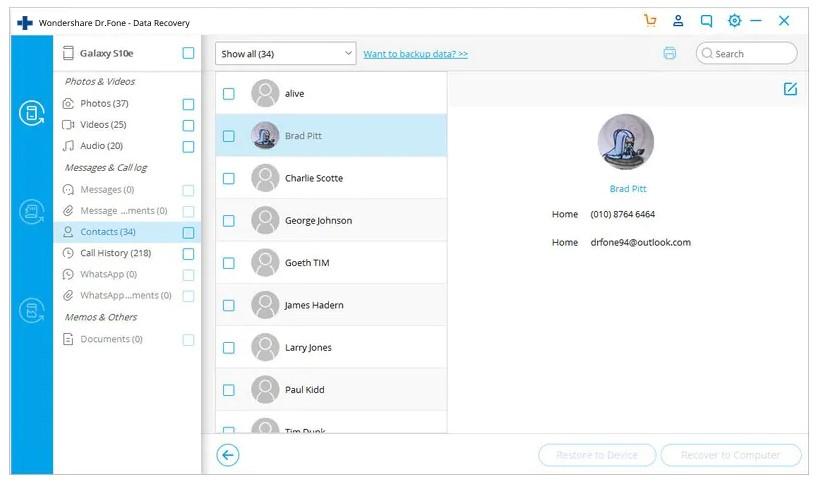 You can now select the messages you want to recover and click on "Recover" to save recovered deleted chats to your phone.
How to recover deleted WhatsApp messages on iPhone
Here's how to restore your lost WhatsApp messages on your iPhone.
Using an iCloud account
If you want to recover a WhatsApp message using the iCloud method, first uninstall the app on your iPhone.
To do this, hold down the WhatsApp icon on your home screen until the "Remove App" option comes up and select it.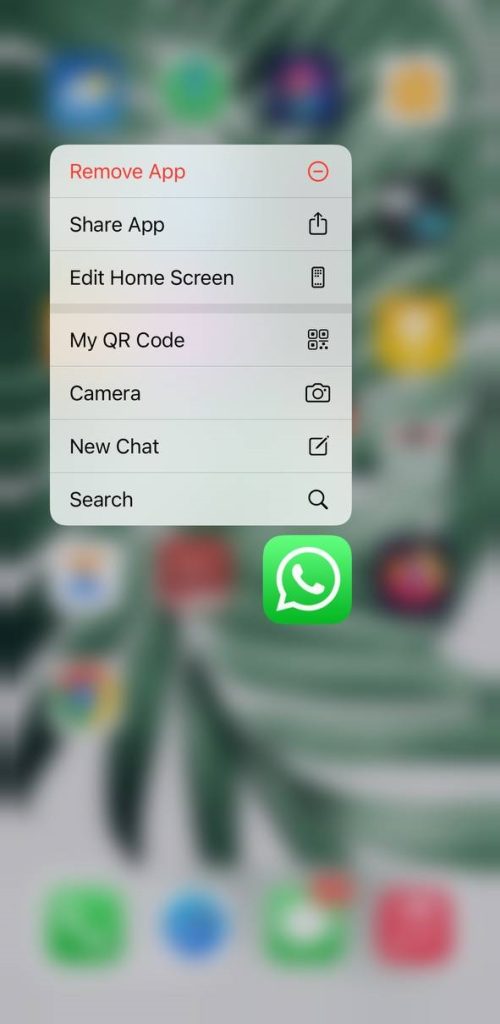 Simply reinstall WhatsApp from the App Store and select "Restore from iCloud" when prompted.
This will restore messages from your most recent backup.
Using iTunes
If you don't have an iCloud backup, you can still recover your deleted WhatsApp messages – but you'll need a computer for this method.
First, connect your iPhone to your computer and open iTunes.
Then, click on "Files" in the top left corner of the window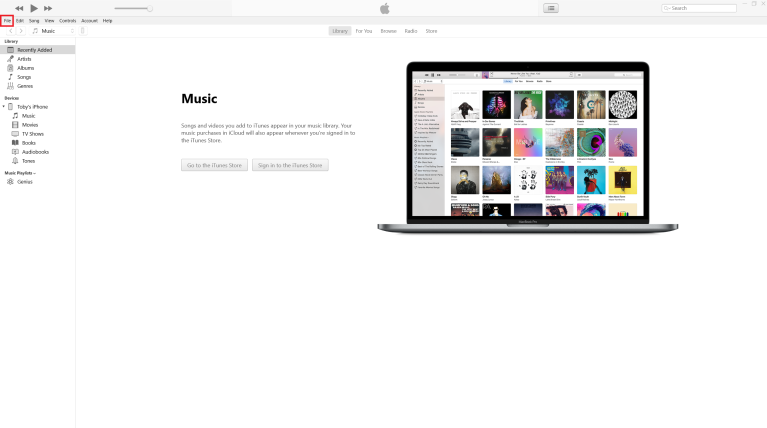 Navigate to "Devices" > "Restore From backup"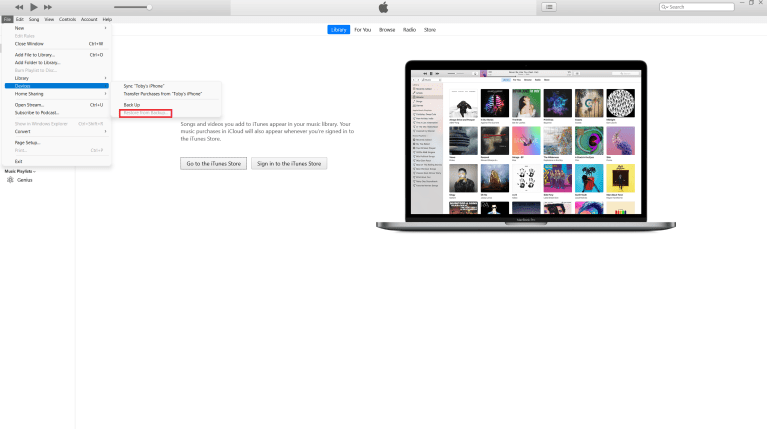 This will restore WhatsApp texts from your most recent iTunes backup file.
That's it! These are the two methods for recovering deleted messages for iPhones.
Now that you know how to recover deleted WhatsApp messages, you likely noticed that it is much easier to recover deleted WhatsApp messages when you have backup files. So always remember that WhatsApp has a handy backup feature, which means that if you ever lose your phone or switch to a new one, you won't lose any of your important conversations.
So there you have it — the ultimate guide to recovering your deleted WhatsApp messages. By following the simple steps outlined in this guide, you can rest assured that you will be able to recover any WhatsApp message that you may have accidentally deleted.
FAQs
How often do backups occur?
WhatsApp backup is a crucial process that helps to keep your messages safe and secure. By default, WhatsApp backs up your chat history every day at 2 A.M. However, you can also choose to manually back up your chat history by going to WhatsApp Settings > Chats > Chat Backup.
When you perform a manual backup, WhatsApp will create a new backup file that includes all of your recent chats. You can also choose to have video and audio files in your backup. In addition to daily backups, WhatsApp also creates weekly backups, enabling you to recover deleted messages.
Can I recover old messages on WhatsApp?
Yes, as long as you have a backup of those messages. To restore old messages, simply uninstall and reinstall WhatsApp.
How long do messages on WhatsApp stay backed up?
WhatsApp messages are stored in the Cloud, and they will remain for as long as you want. You can also download a backup of your messages from Google Drive.
How can I tell if my WhatsApp messages are backed up?
To check if your WhatsApp texts are backed up, go to WhatsApp Settings > Chats > Chat Backup.
There are many different ways to recover deleted WhatsApp messages. However, the best way to avoid data loss is to create regular backups.
WhatsApp offers a built-in backup feature that allows you to create manual or automatic backups. You can also use third-party apps to make your WhatsApp chat history backups.
If you ever need to recover deleted WhatsApp messages, simply uninstall WhatsApp and redownload it. When prompted, choose Restore. This will restore all your messages and media from the backup.