If you've managed to get your hands on the elusive PlayStation 5, despite its stocks being annoyingly low, then you're going to want to use it with a great gaming headset. We've already broken down a plethora of great headsets for the PS5 in our best wireless gaming headsets and best gaming headsets guides. Now it's time to show you the best gaming headsets for the PS5, period. These are the cream of the crop, the best of the best, and you'll want to keep your eye on them throughout the year.
Before we get started, though, let's talk about some things to keep in mind when purchasing a new headset for your PS5. First, think about what kind of headset you prefer. Some people like closed-back headphones, while others prefer a more natural open-back design. This can change how things sound when you're playing games. Because audio is so important to the gaming experience, make sure you get something you like. Additionally, sticking to a price range is important, too, as you can easily spend hundreds on a great headset if you aren't careful.
Now that you've got an idea of some things to look out for, let's break down the best gaming headsets for PS5.
Best overall gaming headset for PS5: SteelSeries Arctis 7P+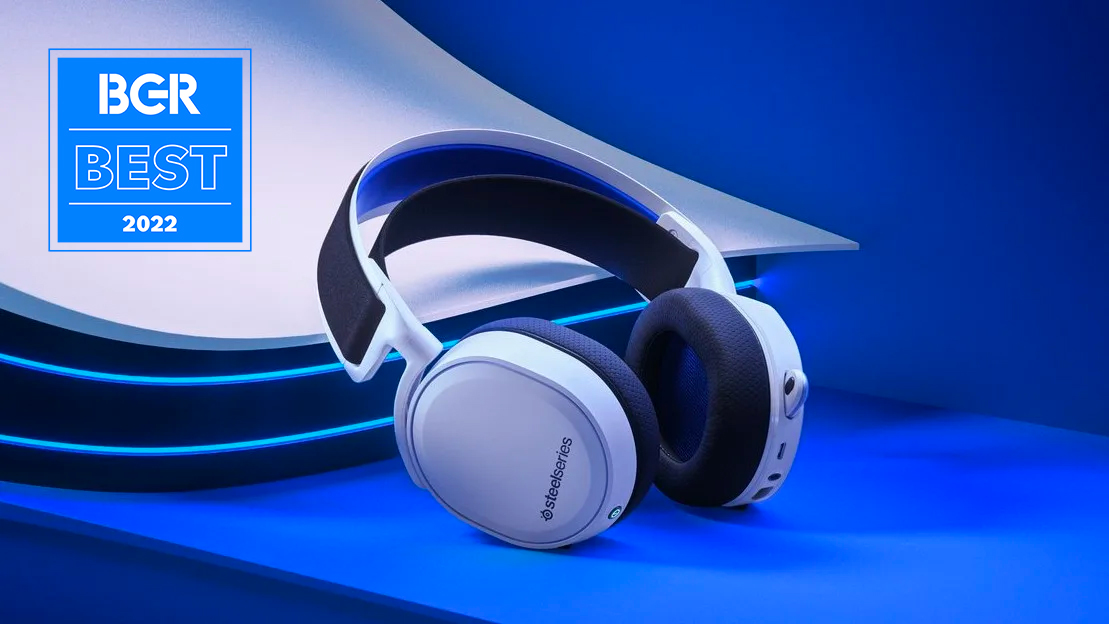 Pros: Great build and sound profile, great battery life
Cons: 3D sound isn't as good as Sony's headset, bass can't be tweaked on PS5
SteelSeries has always been a go-to brand for gamers and the company's latest wireless gaming headsets are no different. The Arctis 7P+ is one of the best headsets on the market right now, especially if you're a PlayStation gamer. This headset offers up to 30 hours of battery life and a USB-C charger. You can also connect the Arctis 7P+ with a USB connector if your battery is running low and you want to keep playing.
Part of what makes the SteelSeries 7P+ such an easy recommendation is the build and sound quality. While the bass can be a bit lacking at times, the rest of the soundscape is phenomenal. Additionally, SteelSeries has added in 3D audio, which works in certain PS5 titles. The 3D audio isn't quite as good as that of the Sony PS5 Pulse 3D headset, but it's more than passable for everything else this headset offers.
Build quality is another highlight here, too. The headset feels great on your head, and the earcups fit perfectly around most ear sizes. You'll also find a retractable microphone included, which is easy to open and close. The ski-goggle-designed headpiece is extremely comfortable, despite hours of use. Want to learn more about the Arctis 7P+? Check out our full review.
Best gaming headset for PS5 with 3D audio: Sony PS5 Pulse 3D Wireless Headset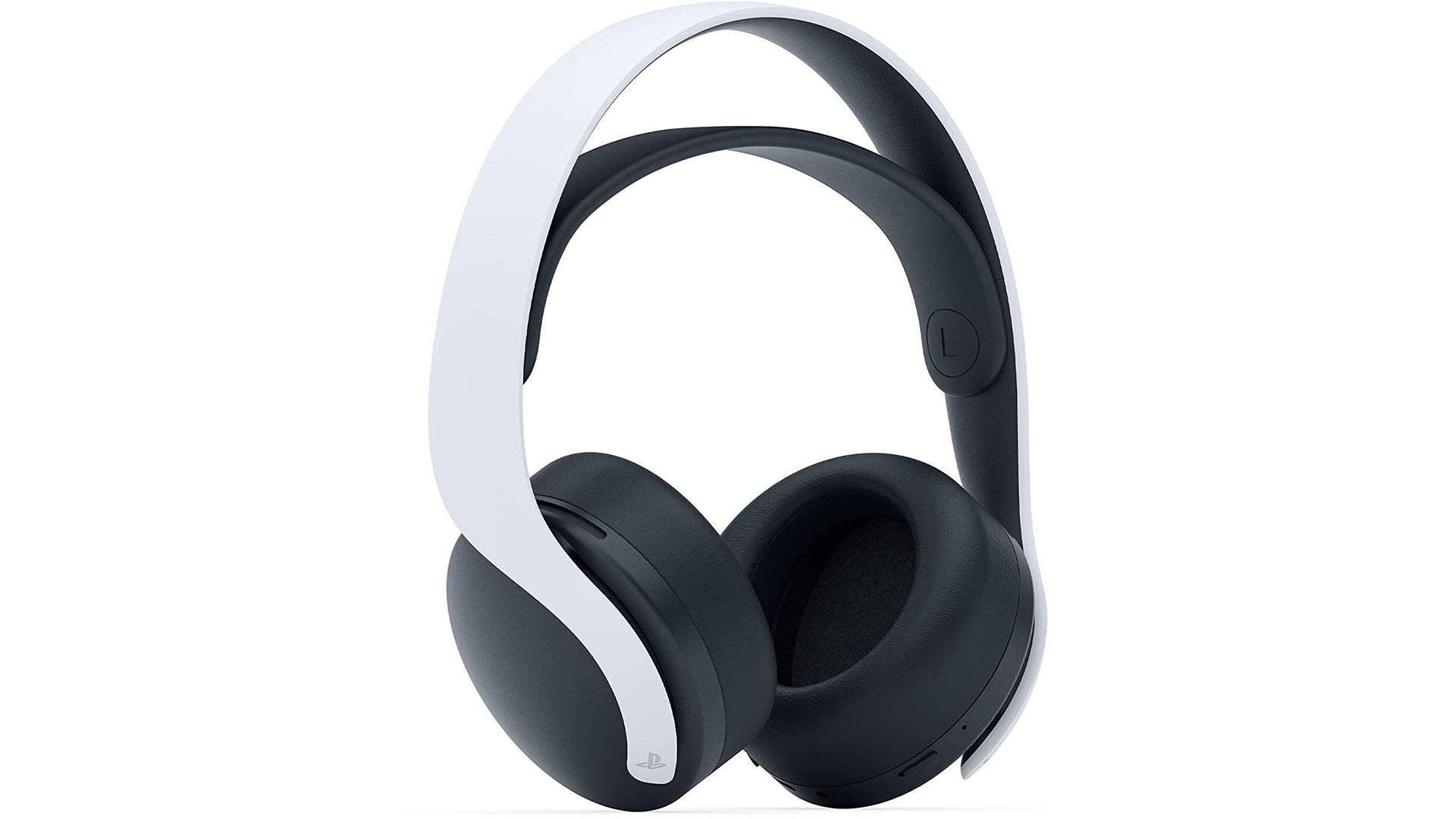 Pros: Works flawlessly with the PlayStation 5, Tempest 3D tech is fantastic
Cons: Not enough games that support 3D sound, microphone could be better
There's a reason that this Sony-made headset continues to be a go-to for PlayStation gamers. The headset blends all of Sony's previous knowledge from the audio industry with a stylish and comfortable gaming headset. Furthermore, Sony wrote the book on the PS5's 3D audio. As such, you're going to find that this headset processes 3D audio exceptionally well. This makes it a joy to play supported games like Ratchet & Clank: Rift Apart.
The price here isn't a bad point, either, and you can usually find this headset in stores like Walmart or on Amazon. We highly recommend it if you enjoy supporting the PlayStation ecosystem, as the Sony PS5 Pulse 3D Wireless Headset is designed explicitly for the PS5. The only real downsides with this headset are the microphone and the lack of support that other games have for 3D audio on the PS5. Once Sony manages to add more titles to the catalog, though, 3D audio is going to become an even bigger game-changer for video games.
Considering all the pros here, it shouldn't be hard to see why we consider this one of the best PS5 accessories out there right now.
Best gaming headset for PS5 for battery life: SteelSeries Arctis 7+
Pros: 30 hours of battery life, great sound profile and build quality
Cons: Bass somewhat lacking
Acting as a baby-brother of sorts to the Arctis 7P+, the Arctis 7+ builds off of SteelSeries renowned quality and sound profile to deliver yet another exceptional offering. This time SteelSeries has done away with support for 3D audio, but that isn't really a needed addition when the headset sounds this good.
Like its "bigger" brother, the Arctis 7+ includes up to 30 hours of battery life, making it one of the most impression options out there. Because it doesn't support 3D audio, you'll be able to pull a few more hours out of each charge than you can with the 7P+. It's also extremely stylish, and just as comfortable as the 7P+. It might sound weird to compare the two headsets so much, but considering they retail in the same price range, there aren't that many noticeable differences between the two.
If you want that tried-and-true SteelSeries audio and build quality paired with great battery life, then the SteelSeries Arctis 7+ is a bit of a no brainer. You'll also find this headset uses a USB-C charger, that you can plug into it while gaming. This makes it work as a wired or wireless headset, something that comes in handy if you forget to put it on the charger one day.
Best premium gaming headset for PS5: Audeze Penrose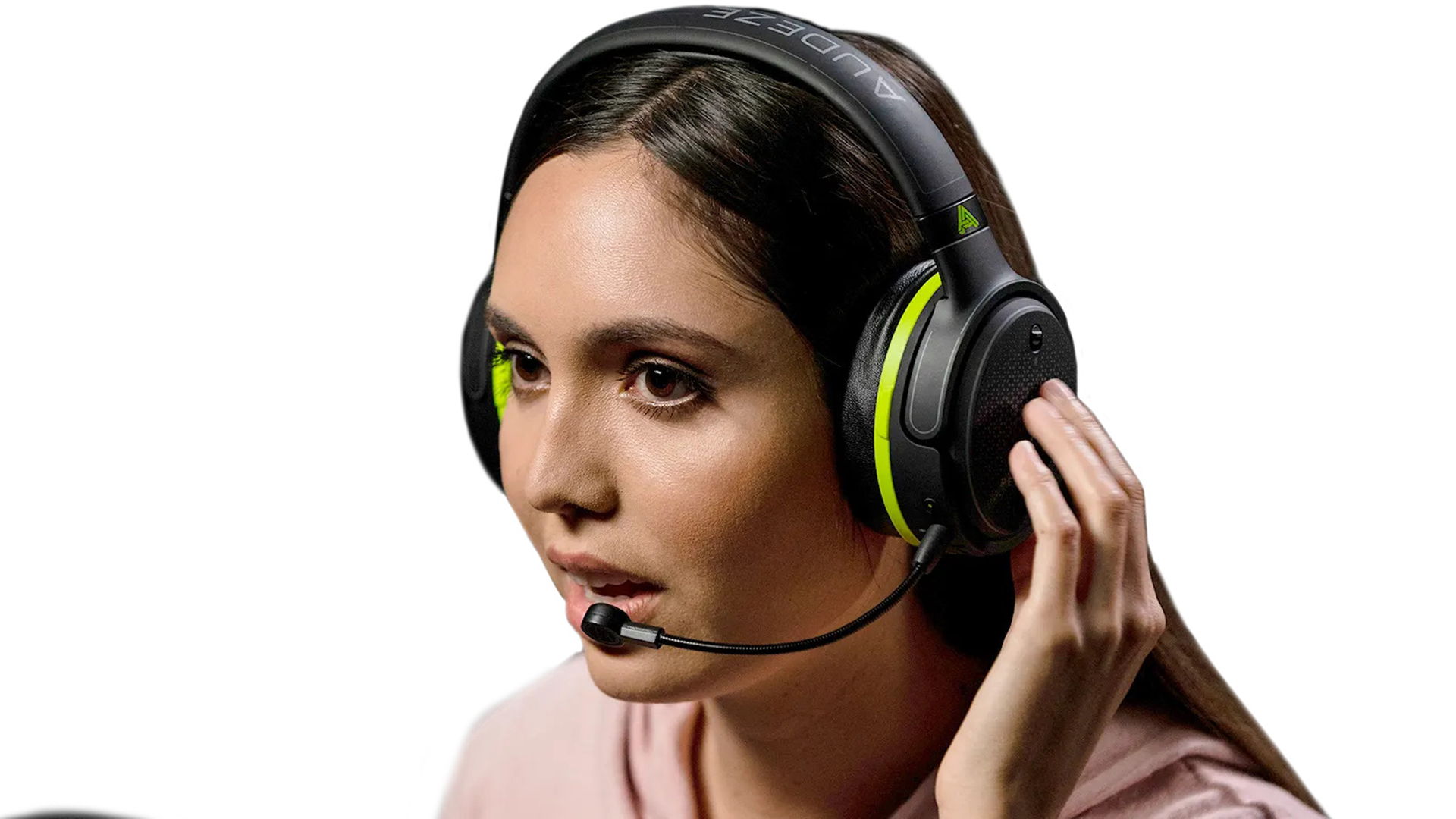 Pros: Extremely comfortable, solid build quality, excellent sound profile
Cons: Pricey, can buzz when charging
If you want a premium headset and don't mind spending the extra bucks, the Audeze Penrose could be a great option.
This PS5-designed headset comes with an extremely comfortable design and an excellent sound profile. Everything sounds crystal clear when using the Audeze Penrose. The build quality is extremely robust, too, and the headset feels just as premium as it sounds. Of course, this kind of premium isn't cheap, and it's the most expensive headset on this list right now.
Its 15 hours of battery life isn't as great as some other options. However, the included surround sound is almost mind-blowing. This headset features 100mm drivers. These drivers deliver exceptionally rich and detailed audio directly from your favorite games. The sound profile is also extremely well balanced, and the bass never sounds muddy or too boomy. If you want to take your PS5 gaming to another level, and have the extra cash, we suggest giving the Penrose a look.
The only real downside to this headset is the price. There's also a buzzing issue that some users have reported popping up while using the headset and charging it. Considering the 15-hour battery life, though, you shouldn't have to worry about that too much.
Best budget gaming headset for PS5: Razer Kaira X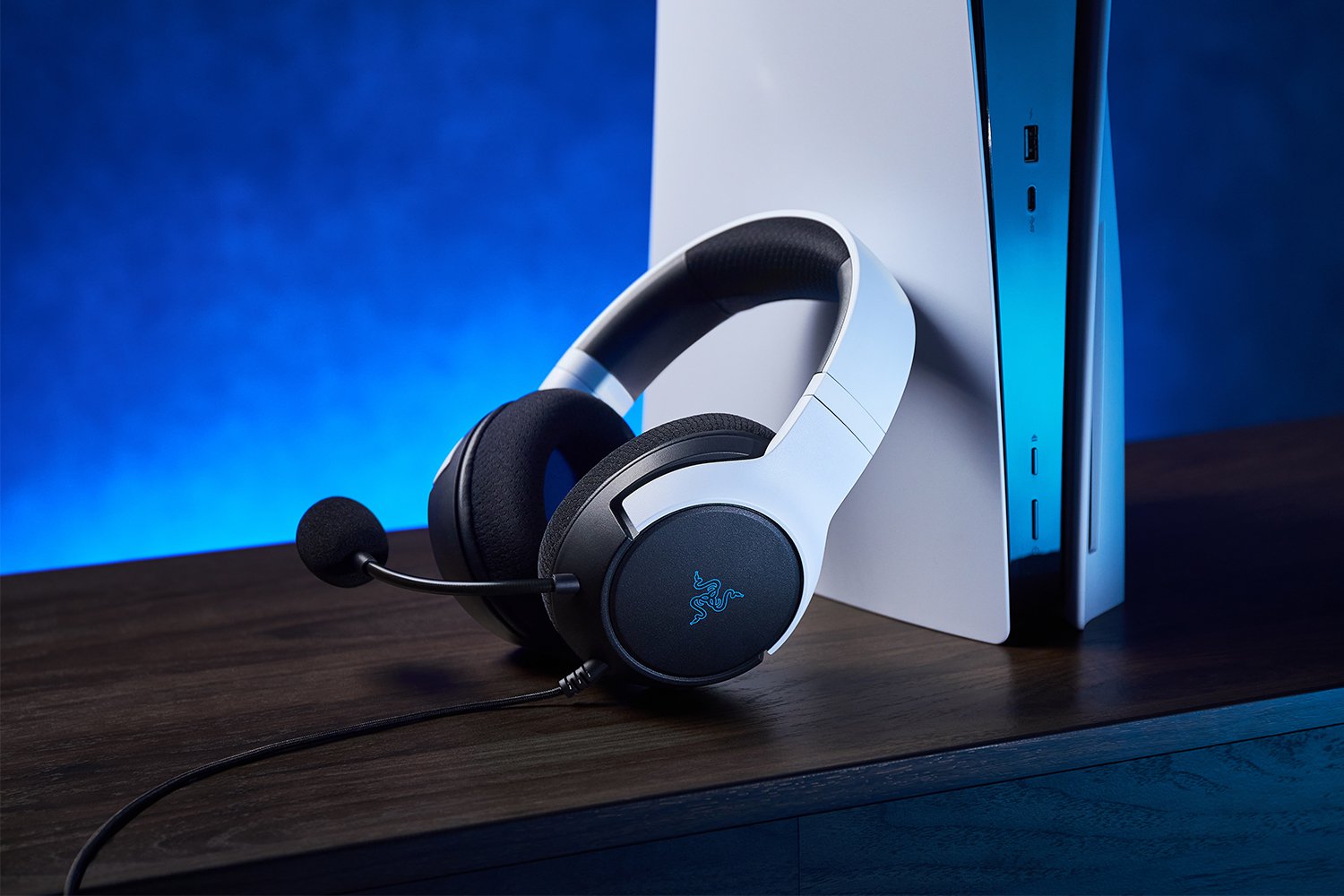 Pros: Fantastic audio quality, comfortable design
Cons: Ear cups can make you warm, could be louder
The Kaira X was Razer's first headset designed for the PS5. Whle it isn't the most premium option available, there's a lot to love here. The audio quality is delightful, and everything sounds really well balanced when playing games. The mids are rich, and the highs sound like they're coming from a more premium set of drivers. There aren't any frilly features like 3D audio.
Considering this headset comes in just over $50, you're getting a lot of bang for your buck. The fit is comfortable and can be worn for hours without discomfort. The braided cord means you won't have to keep it charged. This is a plus for gamers that don't want to have to remember to plug in their headset each session. The microphone here is solid, too, making it a great headset for voice chatting with friends.
There are a couple of downsides, though. First, the headset is a little soft by default. That means you're going to need to tweak it to be as loud as you need it. Furthermore, the ear cups can be a little warm, especially after intense gaming sessions. Despite that, those looking for a great budget-friendly headset will find it hard to beat what Razer's offering.
Check out our guide on the best PS5 power cord replacements!