Marvel fans in some countries have already seen Marvel Studios Thor: Love and Thunder, and many others will flock to theaters to catch it. The official release date for Thor 4 was Friday, July 8th, if you can't make it to any of the previews.
Unfortunately, you can't watch Thor: Love and Thunder on Disney Plus on the same date it premieres in theaters.
Early estimates indicate Love and Thunder will bring quite a few people to theaters on opening weekend, with the film set to make about $300 million in ticket sales. The film should continue to bring in hundreds of millions of dollars in the following weekends, and that's a better outcome for Disney's bottom line than a Disney Plus release. However, Love and Thunder should be streaming online very soon.
Disney's recipe for Marvel movies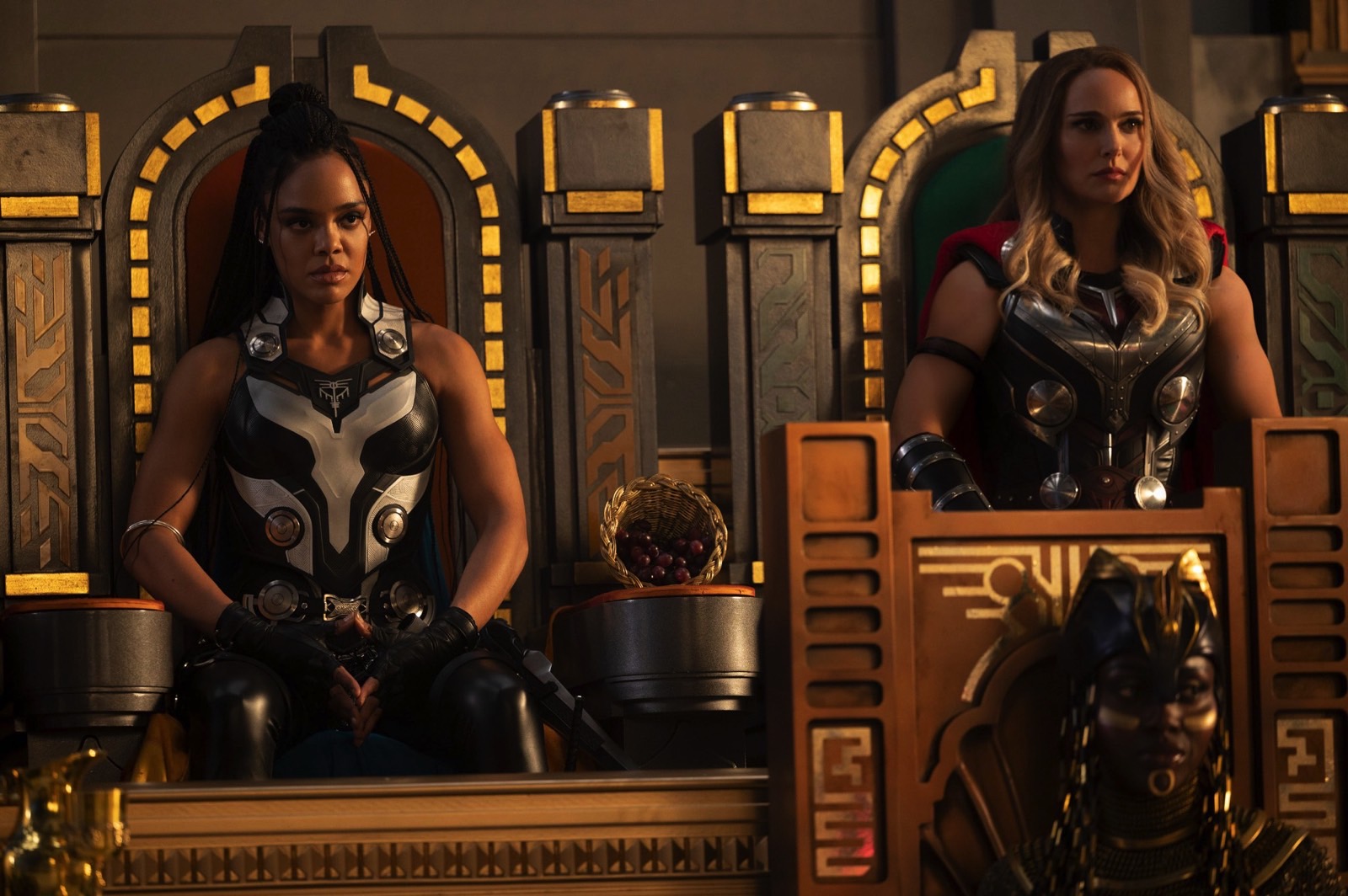 Black Widow remains Marvel studios' only MCU title that got a day-and-date release, hitting cinemas and Disney Plus with Premier Access simultaneously. The film arrived almost two years after the previous MCU movie, after more than a year of pandemic-related delays. That's why Disney made an exception for it, giving it a streaming release.
However, all MCU movies that followed got theatrical-only releases. Reports said that's what Marvel wanted for the movie. And the Black Widow PR scandal tied to the film's Disney Plus release might have further convinced Disney to avoid day-and-date releases.
But Disney committed to making new MCU movies available on its streaming service some 45 days after their release date. Thor: Love and Thunder will surely follow the same pattern, which means you'll be able to stream the movie online much sooner than expected.
Thor: Love and Thunder Disney Plus release date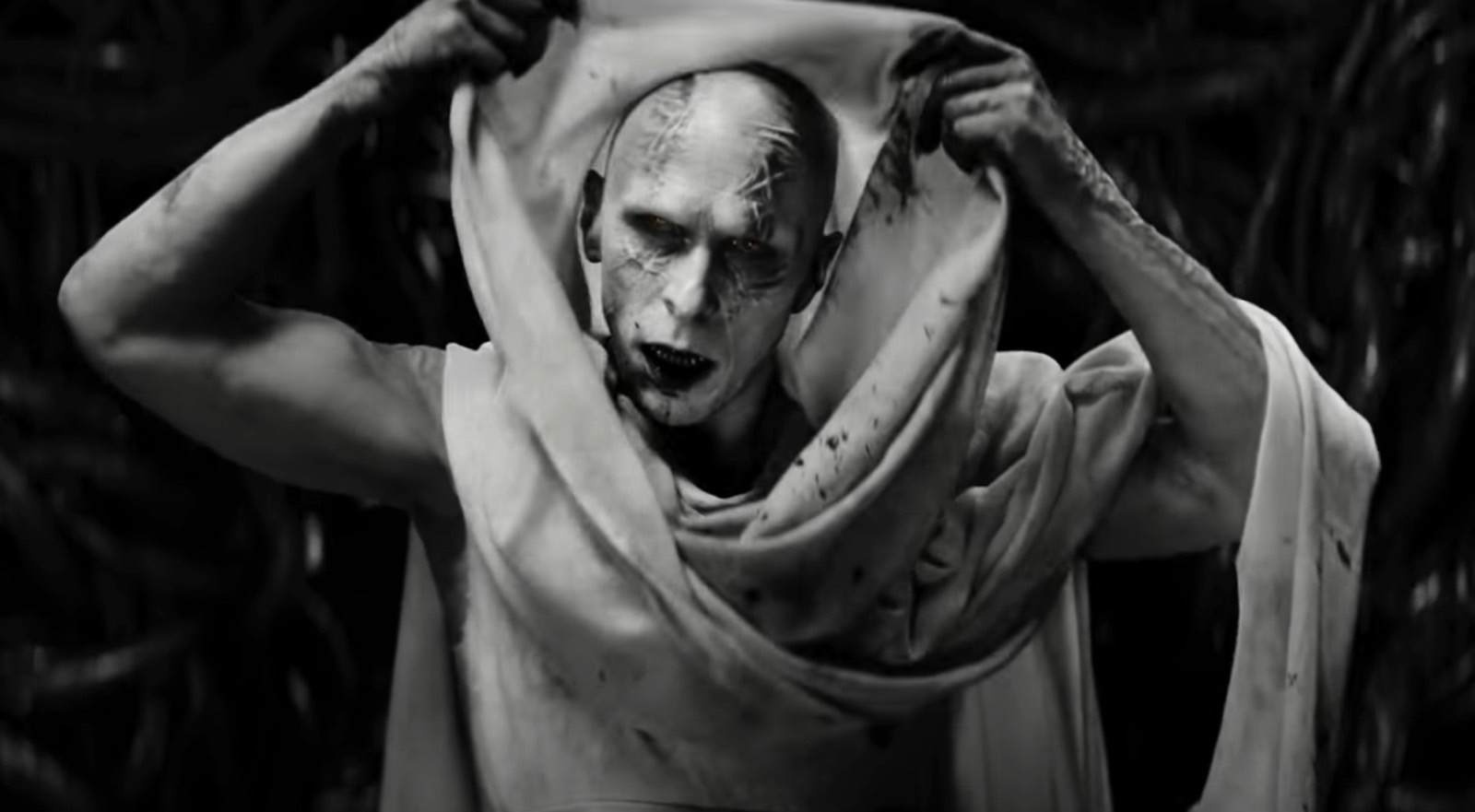 Marvel and Disney do not announce the streaming release date for an upcoming MCU movie before the movie hits theaters. That sort of reveal follows well after the movie's theatrical debut. The same goes for Thor: Love and Thunder. We don't have an official Disney Plus release date for it.
But the 45-day rule above lets us determine the likely Disney Plus release for the brand new Thor movie. Simple math tells us that Love and Thunder might hit Disney Plus on August 22nd. Only that's a Monday, so it can't happen.
Disney releases new content on Disney Plus on Wednesdays. As a result, August 24th seems like the more likely release date for the movie on Disney's streaming service.
We're only speculating for the time being, but we'll point out that Disney stuck to a similar pattern for Doctor Strange in the Multiverse of Madness. The movie hit Disney Plus on June 22nd, roughly 47 days after its May 6th release date.
Another example is Shang-Chi. The Marvel Cinematic Universe flick arrived on Disney Plus on November 12th, over two months (70 days to be exact) after its theatrical release.
Spider-Man: No Way Home remains the only exception to these rules, but that's because the movie doesn't belong to Disney. Sony is in charge of the rights, and the company has different licensing deals in place that prevent No Way Home from streaming on Disney Plus.
Getting back to the story, the film should be available digitally on various platforms around the time it starts streaming on Disney Plus. The Blu-ray release will take longer, however.
While you wait to witness Thor's latest adventures, you can read our spoiler-free Thor: Love and Thunder review.
Thor: Love and Thunder total run time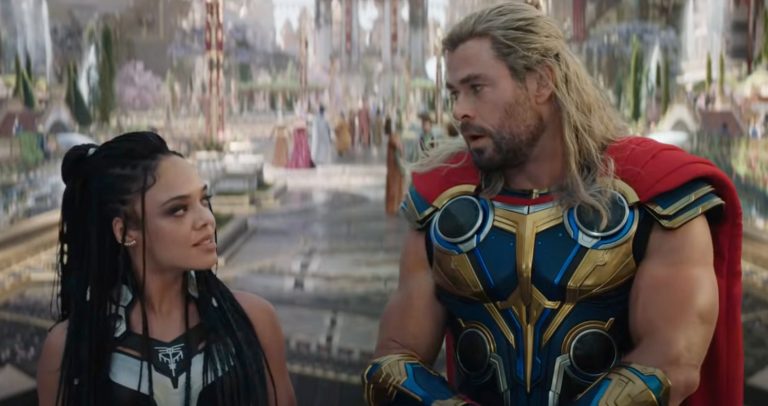 Marvel Studios Thor: Love and Thunder is 1 hour and 59 minutes (119 minutes)long. This makes it the seventh shortest Marvel film of all time and the shortest MCU Phase 4 movie yet. Three of the seven Marvel movies that run for less than two hours are Thor films.
The first Thor movie had a total runtime of 1 hour 55 minutes, while Thor: The Dark World ran for 1 hour 52 minutes. Thor: Ragnarok has a run time of 2 hours 10 minutes, making it the only Thor movie to exceed two hours.
How to get ready for Love and Thunder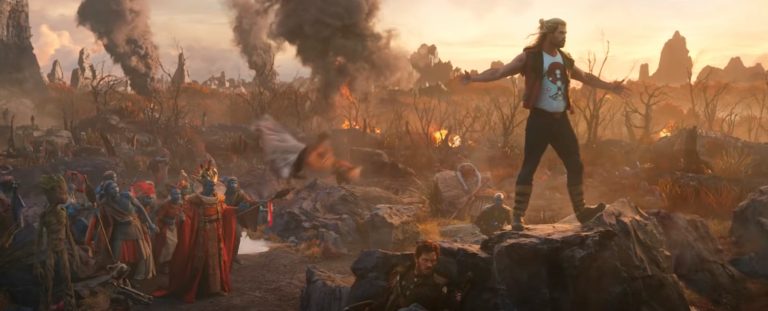 Whether you're a faithful MCU fan, or you're only dabbling in Marvel content, there's a simple way to make the most of your Love and Thunder experience. And Disney Plus plays right into that.
Disney's streaming service offers immediate access to all the MCU films and TV shows. You can watch everything. Or pick and choose only the movies and TV shows that make sense. For Thor 4, you should consider the following MCU titles in this chronology:
Thor
The Avengers
Thor: The Dark World
Avengers: Age of Ultron
Thor: Ragnarok
Avengers: Infinity War
Avengers: Endgame
Loki
What If…?
The last one is optional, as it's a multiverse story that features Thor (Chris Hemsworth) without actually taking place in the primary reality.
If you only plan to watch it on Disney Plus, then you have plenty of time to revisit the movies and shows above.
This article was originally published on July 7th, 2022, and has since been updated with additional information.
FAQ
When can I stream Thor: Love and Thunder?
There is no official streaming services release date for Thor: Love and Thunder. However, we expect Thor to be released on Disney Plus streaming platform by August 24th. We're not quite sure of other future brands.
Is Thor: Love and Thunder on Hulu?
No, Thor: Love and Thunder is not yet available to stream on Hulu.
What was the original release date for Thor: Love and Thunder?
The movie's original release date was July 8th, 2022.
Is Thor available on Disney Plus?
Thor: Love and Thunder is not yet available to stream on Disney Plus.
Will Thor: Love and Thunder be on Netflix?
It's unlikely that Thor: Love and Thunder will stream on Netflix as the movie will arrive on Disney Plus after its theatrical release.
Is Tom Hiddleston in Thor 4?
Tom Hiddleston does not appear in Thor: Love and Thunder. The actor has been a regular feature in the Thor movies, so this really comes as a surprise.
Is Thor: Love and Thunder on Prime Video?
No, Thor: Love and Thunder is not currently available to rent or watch on Prime Video. It's more likely that Thor: Love and Thunder will be available to watch on Disney Plus first – since Disney owns Marvel. The Walt Disney Company paid $4 billion for Marvel Entertainment in August 2009.

Thor 4 may become available on Prime Video at some point in the future.
Does Thor: Love and Thunder have post-credits scenes?
Yes, Thor: Love and Thunder has two post-credits scenes. It has a mid-credits and post-credits scene like other Marvel studios movies.
---
More Marvel coverage: For more MCU news, visit our Marvel guide.