The 3-episode Norwegian Netflix series War Sailor, which is currently one of the most-watched shows in the US on the streaming giant, is a World War II epic with an unusual provenance.
Given that the series' tile inside the Netflix app includes a red letter "N" in the top corner, most people would probably assume this show — based on true stories of Norwegian sailors during and after WWII — is a quote-unquote Netflix series. In point of fact, though, the streamer's version of War Sailor is actually a re-edited version of writer and director Gunnar Vikene's 150-minute movie that hit theaters last year. Re-edited, and also chopped up into three separate "episodes."
War Sailor: first a movie, and now a hit show on Netflix
Given that it had a budget of $11 million, that made this title the most expensive film ever made in Norway. War Sailor was also Norway's submission to the 95th Academy Awards for consideration as Best International Feature Film (that honor ultimately went to Netflix's All Quiet on the Western Front).
Now that the movie has been refashioned into a Netflix series that hit the platform just this week, meanwhile, it's currently sitting at #5 on the app in the US for today — ahead of more established Netflix releases like Shadow and Bone, You, and Outer Banks.
As for the narrative, here's the official synopsis from Netflix:
"Alfred Garnes is a working-class sailor, who has recently become the father of a third child. He and his childhood friend Sigbjørn Kvalen (Wally) are working on a merchant ship in the middle of the Atlantic Ocean when World War II breaks out. They are unarmed civilians on the front lines of a war they never asked to join. The two men struggle for survival in a spiral of violence and death, where at any moment German submarines may attack their valuable vessels. The war sailors have one goal: To survive–and to return home."
Back home, Alfred's wife Cecilia struggles through the war alone in Bergen. Not knowing when or if she'll ever see her husband again, she focuses on raising their three children.
Later, in an attempt to bomb the German submarine bunker in Bergen, British aircraft instead hit a primary school as well as homes, killing hundreds of civilians. The news reaches Alfred and Wally in Canada, leaving them unsure if they'll have anything left to return home to.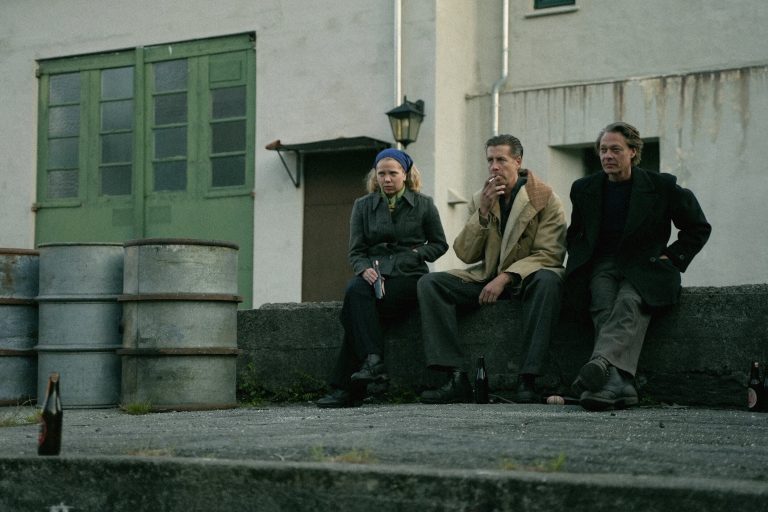 'I couldn't really let go'
According to Vikene, War Sailor was originally written to exist as both a movie as well as a mini-series. "And I couldn't really let go of the initial idea of telling the story in both formats," he said, according to Netflix.
"When we were editing the feature film, we realized that a lot of the footage didn't fit in the well over two-hour-long feature film. Fortunately, Netflix accepted the challenge, and throughout the autumn we worked on making a three-hour mini-series — with several new scenes to be able to show the WHOLE story not just to the Norwegian public, but also the rest of the world."