The halfway point of 2023 finds Netflix in a pretty strong position content-wise if you ask me, with the streamer having just debuted what will almost certainly be one of its biggest movies of the year (Extraction 2) — and going on to tease a strong and exciting pipeline of content that's coming our way over the next several months. The day after releasing the latest installment in the wildly successful Extraction franchise, the streamer's annual Tudum event gave us first looks at a slew of upcoming Netflix series and movies, as well as behind-the-scenes footage, teasers, trailers, and much more.
You can check out the official Tudum page to peruse all the big announcements and reveals that Netflix shared during the event. Below, meanwhile, I'll run through some of the most exciting highlights from the event, including everything from our first look at Gal Gadot's sleek spy thriller Heart of Stone to a sneak peek at The Witcher Season 3, a preview of You Season 5, and a Squid Game Season 2 cast announcement.
Let's dive into all of the biggest reveals.
The Witcher Season 3 (June 29)
Suffice it to say, die-hard fans of The Witcher franchise aren't exactly looking forward to the upcoming third season of the Netflix series (starring Henry Cavill in the title role). That's because, among other things, Cavill is leaving the franchise after some much-speculated-about behind-the-scenes drama. Fans are convinced that it's a result of Cavill's dissatisfaction with the show's creative direction and various departures from its source material, but we can only speculate for now.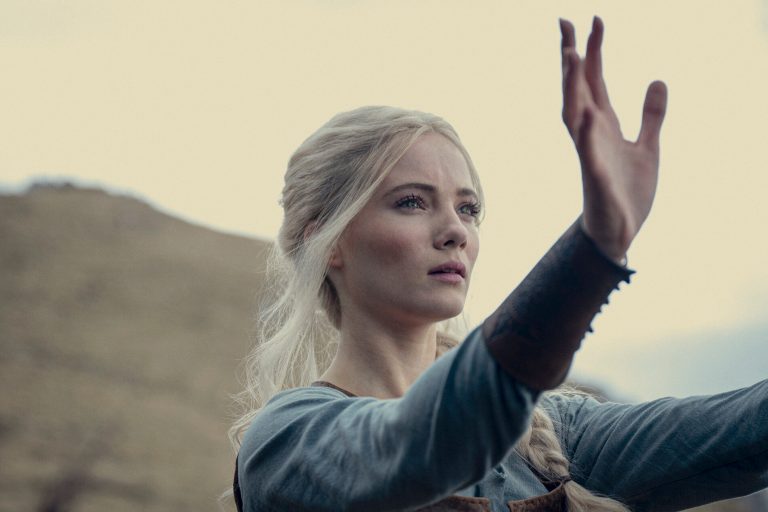 Whatever the reason, Liam Hemsworth will take over for Cavill starting with Season 4 of the hit series, although that's still to come. About the new season, which hits Netflix later this month, the streamer says that: "As monarchs, mages, and beasts of the Continent compete to capture her, Geralt takes Ciri into hiding, determined to protect his newly-reunited family against those who threaten to destroy it.
"Entrusted with Ciri's magical training, Yennefer leads them to the protected fortress of Aretuza, where they hope to uncover more about the girl's untapped powers; instead, they discover they've landed in a battlefield of political corruption, dark magic, and treachery. They must fight back, put everything on the line — or risk losing each other forever."
Heart of Stone (Aug. 11)
Coming on August 11, Heart of Stone is a spy thriller directed by Tom Harper (whose previous directorial credits include Peaky Blinders) and stars Gadot as a member of an elite group of spies known as the Charter. They have no national allegiance or political affiliation and are meant to help maintain global peace — which they do via a priceless asset called the "Heart."
The Heart is the most powerful AI in the world, able to mine vast data sets to predict what anyone will do in the future. It can also be used at the nation-state level, to counter threats and determine how best to neutralize them. Obviously, control of the Heart will be up for grabs in the movie, which also stars Jamie Dornan as an MI6 agent (while the rest of the cast includes Alia Bhatt, Sophie Okonedo, Army of the Dead's Matthias Schweighöfer, Jing Lusi and Paul Ready).
Lupin Season 3 (Oct. 5)
I'm always a sucker for a well-executed heist film or TV series, and Netflix's French-language show Lupin is as stylish and well-done as they come.
Assane Diop, aka the titular Lupin, is the gentleman thief at the heart of this series, and when we last saw him he was on the run from the police. Assane revealed a huge insurance fraud scheme perpetrated by his wealthy arch-nemesis Hubert Pellegrini (the entrepreneur who framed Lupin's father and sent him to prison years ago). Now, though, Hubert has done it again, this time helping pin a murder on the son — making Lupin the most wanted man in France.
In the Season 3 sneak peek below, Assane is on the run from the police and eventually tries to hide on a rooftop … while a sniper crew with night vision goggles closes in.
All The Light We Cannot See (Nov. 2)
Here's how Netflix summaries the 4-part series All The Light We Cannot See, adapted from the novel that spent more than 200 weeks on the New York Times bestseller list and sold more than 15 million copies:
"All The Light We Cannot See is a groundbreaking limited series that follows the story of Marie-Laure, a blind French girl, and her father, Daniel LeBlanc, who flee German-occupied Paris with a legendary diamond to keep it from falling into the hands of the Nazis. Relentlessly pursued by a cruel Gestapo officer who seeks to possess the stone for his own selfish means, Marie-Laure and Daniel soon find refuge in St. Malo, where they take up residence with a reclusive uncle who transmits clandestine radio broadcasts as part of the resistance."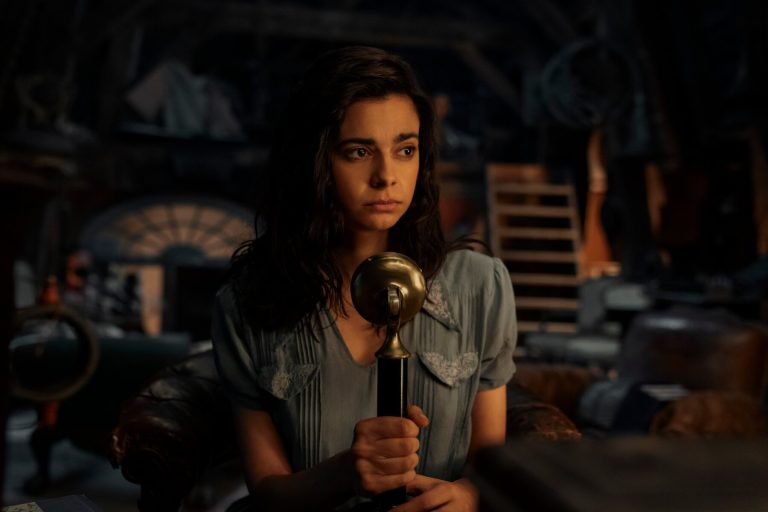 In the once-idyllic seaside city of St. Malo, however, Marie-Laure's path collides with that of Werner, who's described as a brilliant teenager enlisted by Hitler's regime. His mission is to track down illegal broadcasts, but he also shares a secret connection to Marie-Laure "as well as her faith in humanity and the possibility of hope."
Rebel Moon (Dec. 22)
In Zack Snyder's upcoming Netflix movie, the filmmaker who gave us Army of the Dead and 300 delivers a blast of sci-fi action that's been decades in the making. Snyder's space opera Rebel Moon, which is also getting a more explicit alternate cut release from Netflix, is described by the streaming giant thus:
"When a peaceful colony on the edge of a galaxy finds itself threatened by the armies of a tyrannical ruling force, Kora (Sofia Boutella), a mysterious stranger living among the villagers, becomes their best hope for survival. Tasked with finding trained fighters who will unite with her in making an impossible stand against the Mother World, Kora assembles a small band of warriors — outsiders, insurgents, peasants and orphans of war from different worlds who share a common need for redemption and revenge. As the shadow of an entire Realm bears down on the unlikeliest of moons, a battle over the fate of a galaxy is waged, and in the process, a new army of heroes is formed."
The cast includes, besides Boutella, Ray Fisher, Charlie Hunnam, Anthony Hopkins, and Jena Malone.
Berlin (Dec. 29-rumored)
One of the most-watched Netflix series of all time, Money Heist, is getting a prequel spinoff later this year focused on fan-favorite character Berlin. Pedro Alonso is back for it, reprising his role as Andrés de Fonollosa/Berlin in an 8-episode series from Money Heist creator Alex Pina.
About the new series, Netflix says that Berlin focuses on the golden years Alonso's character and tells the story of an extraordinary heist he carried with a gang that's portrayed by "Michelle Jenner, Tristán Ulloa, Begoña Vargas, Julio Peña Fernández and Joel Sánchez." Per Netflix:
"There are only two things that are sure to turn a bad day into a great one: love, and a payday worth millions. They're what keep Berlin going through his golden years, a time when he still has no inkling of his illness and hasn't gotten trapped like a rat in the Spanish Mint. This is where he starts preparing one of his most extraordinary heists: making jewels worth 44 million disappear like some sort of magic trick. To do it, he'll enlist the help of one of the three gangs he's ever stolen with."
3 Body Problem (January 2024)
Liu Cixin's Three-Body Problem is one of the most celebrated sci-fi novels of all time, famous fans of which include Facebook CEO Mark Zuckerberg, Game of Thrones writer George R.R. Martin, and President Barack Obama. Come January of 2024, Netflix will finally release its highly anticipated 8-episode adaptation of the story, helmed by Game of Thrones showrunners David Benioff and D.B. Weiss.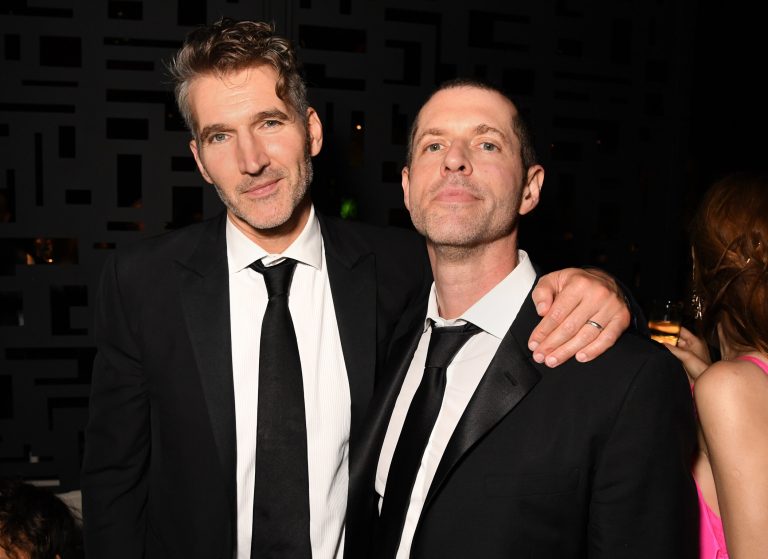 The 3 Body Problem's story (for consistency, I'm sticking with Netflix's styling of the title) is set during China's Cultural Revolution. A secretive project involving the military sends out a signal to try and make contact with aliens, and that effort ends up being a success. The signal is picked up by an alien race that's imploding, and it decides to invade Earth — which sets off all sorts of squabbles and creates divisions between those who, for example, want to fight the invaders and those who want to help.
To go deeper and learn more about the series, read all about the series in our coverage here.
You Season 5 (TBA, 2024)
Season 5 of the hit stalker/serial killer drama You — which will almost certainly be split into two parts — will arrive on Netflix sometime in 2024.
The fan-favorite Netflix series, based on the novels by Caroline Kepnes, debuted way back in 2018, and its central figure is Joe (played by Penn Badgley). He's a book-loving romantic who, oh yeah, has a tendency to stalk and murder the women he claims to love, not to mention anyone who gets in his way. Season 1 of the series began in New York, then headed west to Los Angeles for Season 2, then to San Francisco and all the way to London for Seasons 3 and 4, respectively.
For the series' final run of episodes, Joe returns to New York City with his wealthy partner Kate (Charlotte Ritchie) and "a dangerous new lease on life — a life he's finally admitted is fundamentally immoral."
Squid Game Season 2 (TBA, 2024)
The Korean drama Squid Game, built around a series of death-match challenges, is the most-watched Netflix series of all time — and fans have finally been given a few new morsels of detail to chew in ahead of the 2024 debut of Season 2.
Netflix revealed during the Tudum event that all of the stars whose characters survived Season 1 of Squid Game (Lee Jung-jae, Lee Byung-Hun, Wi Ha-jun and Gong Yoo) will be returning in the new season. Also, four new male stars have been announced: Im Siwan (formerly of K-pop group ZE:A and an actor in films like The Attorney and Emergency Declaration), Kang Ha Neul (whose K-drama credits include Midnight Runners and When the Camellia Blooms), Park Sung Hoon (from Netflix's hit Korean drama The Glory), and Yang Dong Geun (from the Disney+ K-drama Connect).
If you can't wait until 2024, however, you can always content yourself with Netflix's upcoming reality competition version of the series — Squid Game: The Challenge hits Netflix this November.