In addition to harboring some of the best original anime of any streamer, Netflix is also home to some of the best adult animation around. From BoJack Horseman to Blue Eye Samurai, Netflix consistently releases daring, unique, and gripping adult animated series. You can find anything, from fantasy epics to gut-busting sitcoms to pitch-perfect adaptations of beloved video games. Below is our list of the top 10 adult animation series that are exclusive to Netflix.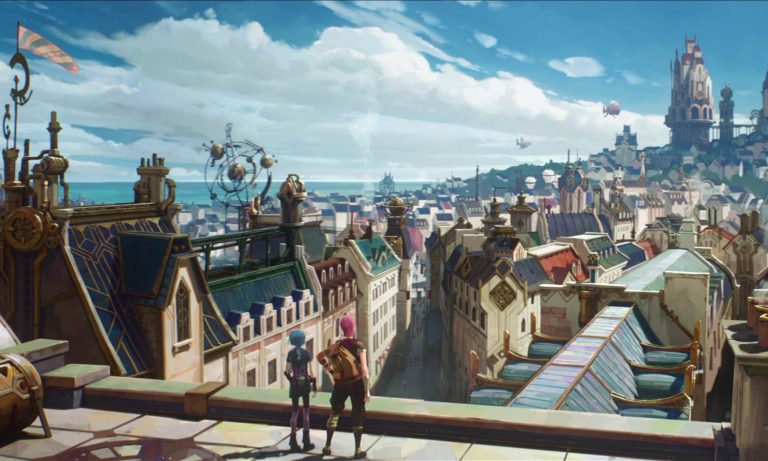 Original run: 2021 – Present | Seasons: 1 | Episodes: 9
After Lost ended in 2010, we waited patiently for "the next Lost," which never came. The same was true in 2019 after Game of Thrones wrapped up, and while we might never get another live-action show quite like Thrones, Netflix's Arcane is a worthy animated successor. Yes, this action-packed original is based on a video game, but it's also full of political intrigue, gorgeous scenery, thrilling fight scenes, and dynamic characters. After a long wait, the second season is coming in November 2024, so be sure to catch up on season 1 in the coming months.
"Amid the stark discord of twin cities Piltover and Zaun, two sisters fight on rival sides of a war between magic technologies and clashing convictions," says Netflix.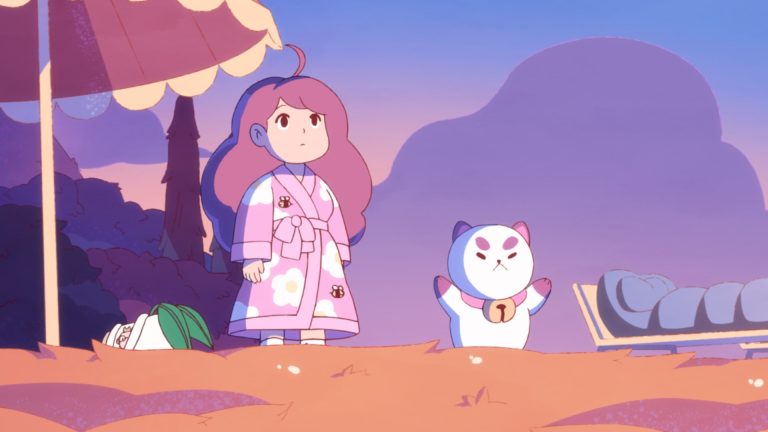 Original run: 2022 | Seasons: 1 | Episodes: 16
In 2013, Natasha Allegri (Adventure Time, Over the Garden Wall) produced an animated short called Bee and PuppyCat for the Cartoon Hangover channel on YouTube. Years later, the whole series made its way to Netflix, with the first season being combined into three episodes, and the second season, Lazy in Space, making up the other 13 episodes. The tone will be very familiar to fans of Adventure Time, but the series is more geared toward an adult audience. Of course, it's still silly, joyful, and guaranteed to make you laugh.
You can also watch the original 10-episode series on YouTube for free.
"On a charming magical island, the impulsive Bee and her furry pal get up to all sorts of adventures while working for an intergalactic temp agency," says Netflix.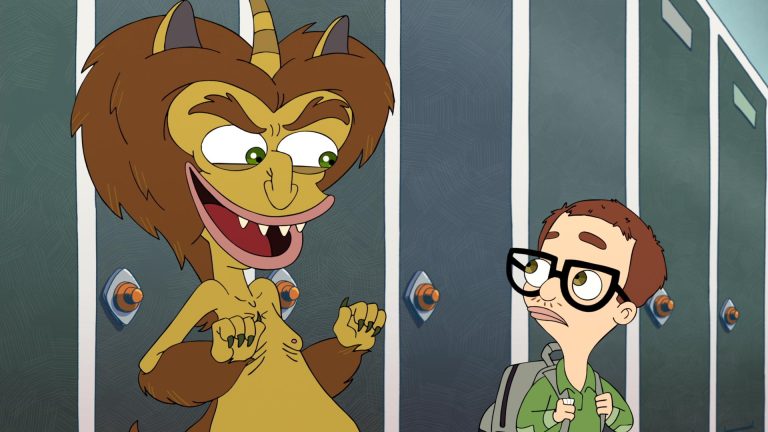 Original run: 2017 – Present | Seasons: 7 | Episodes: 71
When it ends its run in 2024, Big Mouth will become the longest-running original scripted series in Netflix history. A coming-of-age sitcom from creators Andrew Goldberg, Nick Kroll, Mark Levin, and Jennifer Flackett, Big Mouth follows middle school teens as they meet and interact with the personifications of puberty: The Hormone Monsters. The voice cast includes Nick Kroll, John Mulaney, Jessi Klein, Fred Armisen, Jordan Peele, and Maya Rudolph.
"Teenage friends find their lives upended by the wonders and horrors of puberty in this edgy comedy from real-life pals Nick Kroll and Andrew Goldberg," says Netflix.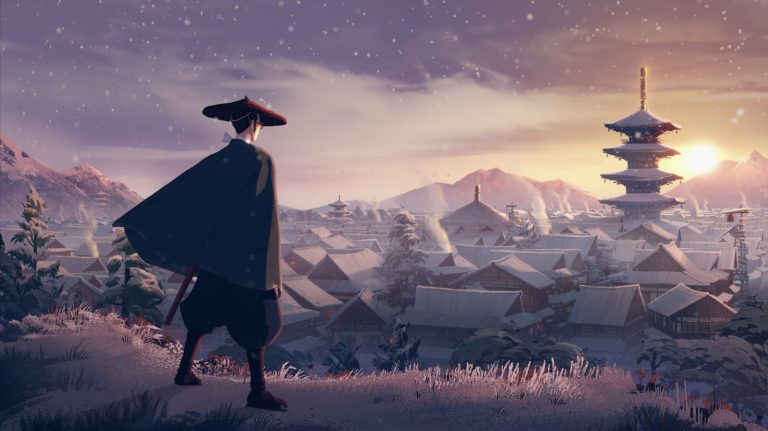 Original run: 2023 | Seasons: 1 | Episodes: 8
From husband and wife team Michael Green (Logan, Blade Runner 2049) and Amber Noizumi, Blue Eye Samurai follows mixed-race swordmaster Mizu (Maya Erskine) in 17th century Japan as she hunts down the last four white men in the country.
"Driven by a dream of revenge against those who made her an outcast in Edo-period Japan, a young warrior cuts a bloody path toward her destiny," says Netflix.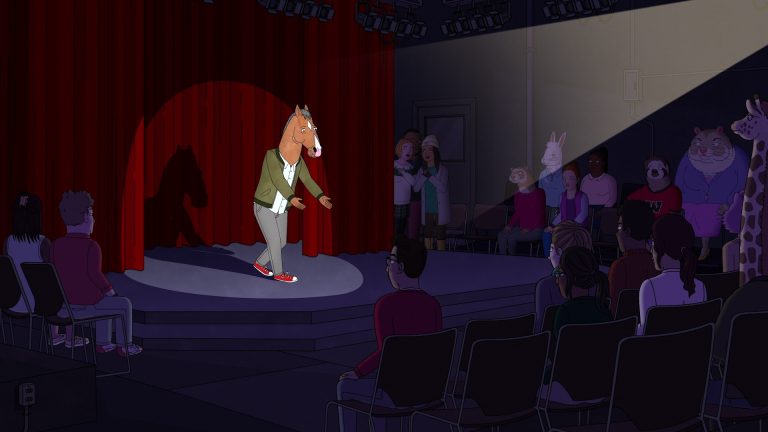 Original run: 2014 – 2020 | Seasons: 6 | Episodes: 77
BoJack Horseman isn't just one of the best animated shows on Netflix — it might be the best original Netflix series of all time. What started as a silly satire of Hollywood turned into a deeply introspective journey into what it means to be human, make mistakes, make amends, and learn to live with yourself… through the eyes of a foul-mouthed cartoon horse. Despite all of that, it's still laugh-out-loud hilarious and does a great job skewering the entertainment industry.
"Meet the most beloved sitcom horse of the '90s, 20 years later. He's a curmudgeon with a heart of…not quite gold…but something like gold. Copper?" says Netflix.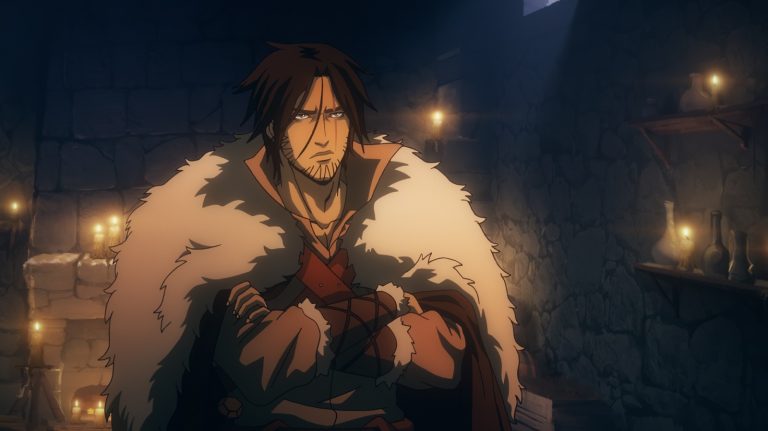 Original run: 2017 – 2021 | Seasons: 4 | Episodes: 32
Up until recently, video game adaptations had a fairly awful reputation. One show that helped turn that trend around was Netflix's Castlevania. The series uses characters and concepts from the Konami video game series of the same name but expands upon them greatly, fleshing out the motivations and traits of Trevor Belmont, Sypha Belnades, and even Dracula himself. The series was even popular enough to merit a spinoff series: Castlevania: Nocturne.
"A vampire hunter fights to save a besieged city from an army of otherworldly beasts controlled by Dracula himself. Inspired by the classic video games," says Netflix.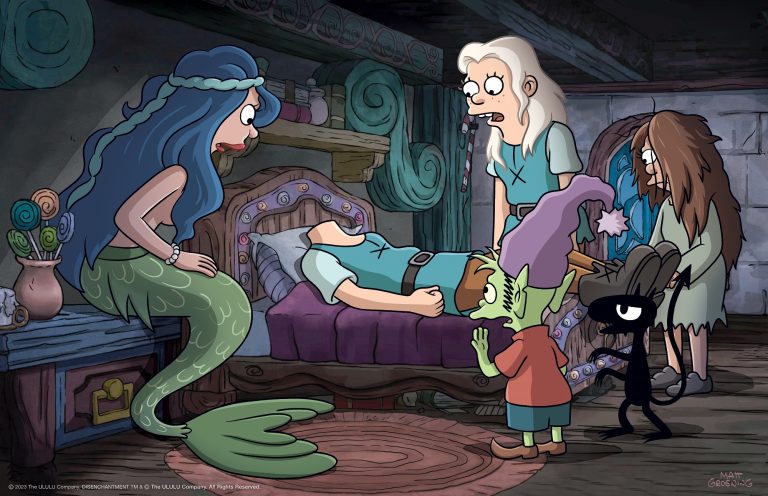 Original run: 2017 – 2021 | Seasons: 5 | Episodes: 50
Matt Groening is best known for creating The Simpsons and Futurama, but did you know he also made a third show? Disenchantment has a familiar art style, but instead of the workplace gags of Futurama or the family chaos of The Simpsons, this is a serialized adventure that follows the rebellious Princess Bean and her companions, Luci the demon and Elfo the elf, as they explore the fictional kingdom of Dreamland and unravel a conspiracy.
"Princess duties call, but she'd rather be drinking. Free-spirited Bean exasperates the king as she wreaks havoc with her demon and elf pals," says Netflix.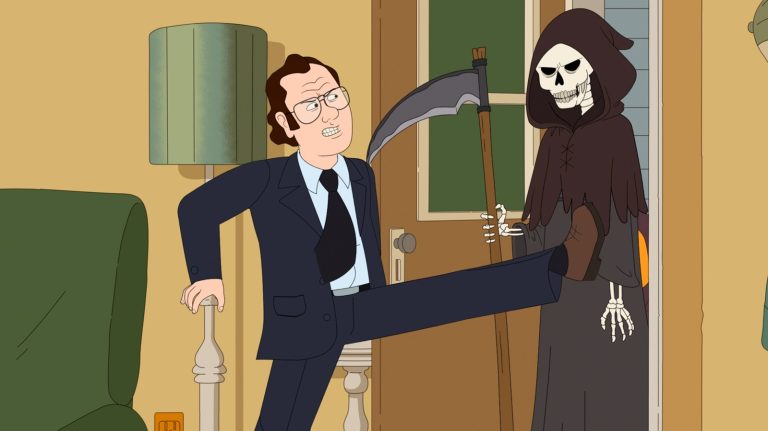 Original run: 2015 – 2021 | Seasons: 5 | Episodes: 44
Comedian Bill Burr teamed up with long-time TV writer Michael Price (The Simpsons) to create a biting, hilarious, and touching animated sitcom set in 1970s America. If you're a fan of Burr's sense of humor, there's plenty to love throughout this series.
"Follow the Murphy family back to the 1970s, when kids roamed wild, beer flowed freely and nothing came between a man and his TV," says Netflix.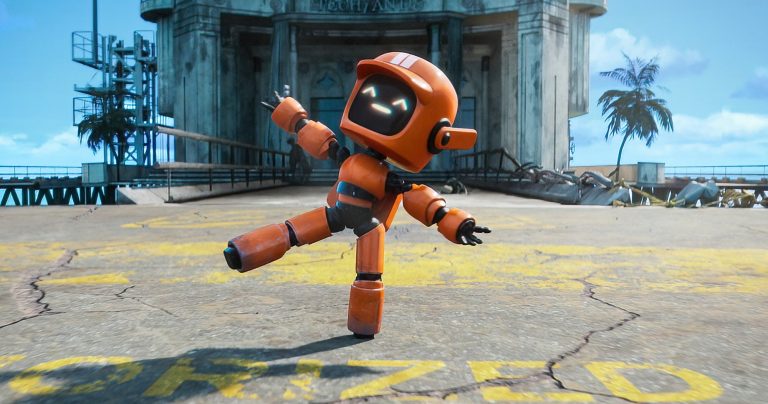 Original run: 2019 – Present | Seasons: 3 | Episodes: 35
This adult animated anthology series, produced by none other than David Fincher (Fight Club, The Killer), consists of a series of short films animated by studios all around the world. Each of the short films has a connection to the three topics in the title, but they don't have any story connections (with one exception). A fourth season is now in the works.
"Terrifying creatures, wicked surprises and dark comedy converge in this NSFW anthology of animated stories presented by Tim Miller and David Fincher," says Netflix.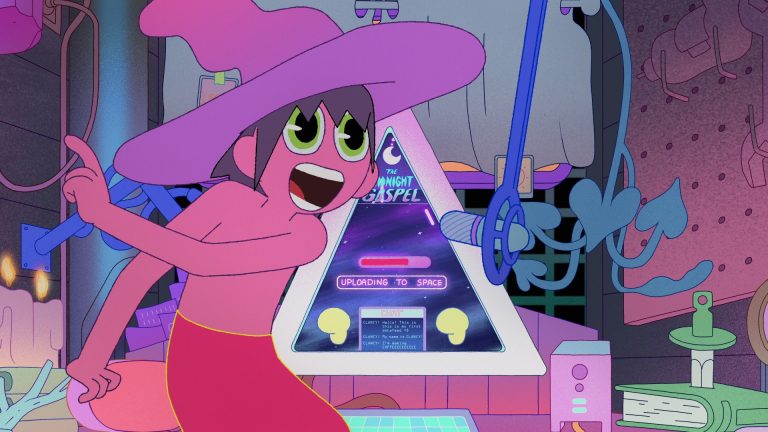 Original run: 2020 | Seasons: 1 | Episodes: 8
One of the more surreal and indescribable shows in the Netflix library, The Midnight Gospel is a collaboration between Adventure Time creator Pendleton Ward and comedian Duncan Trussell. The series turns actual conversations from The Duncan Trussell Family Hour podcast into wild, colorful adventures through the multiverse. Sadly, it only lasted one season.
"Traversing trippy worlds inside his universe simulator, a space caster explores existential questions about life, death and everything in between," says Netflix.