New anime, yet another Korean drama, and a horror series that critics are losing their minds over (in a good way) are just some of the Netflix releases that'll be available to stream over the next several days as we head into the second week of October. Admittedly, this is a pretty light stretch as far as home-run releases go from the streaming giant — but, fortunately, there are at least a few gems here and there worth adding to your watch lists over the next several days.
We'll cover it all below in our latest week-ahead snapshot as part of our ongoing coverage of the service that's intended to help you figure out what to watch next.
5 new Netflix releases to add to your watch list
The Netflix releases you'll find below are in no particular order, and we'll kick things off with a top-rated new series from Mike Flanagan that's basically Succession-meets-Edgar-Allan-Poe.
The Fall of the House of Usher (Oct. 12)
Flanagan's new 8-episode The Fall of the House of Usher is a modern adaptation of Poe's creepy, Gothic short story of the same name that was published in 1839. Moreover, to hammer home the Poe connection, each episode of this new series from the streamer is also named after either a Poe short story or poem from him — like, for example, the first and last episodes, which have reportedly been titled A Midnight Dreary and The Raven, respectively.
As for what it's about, this "bat-s**t crazy" (cast member Carla Gugino's words, not mine) horror drama in which corrupt pharmaceutical CEO Roderick Usher (played by Bruce Greenwood) must face up to his shady past when his children start dying in all sorts of strange and gruesome ways.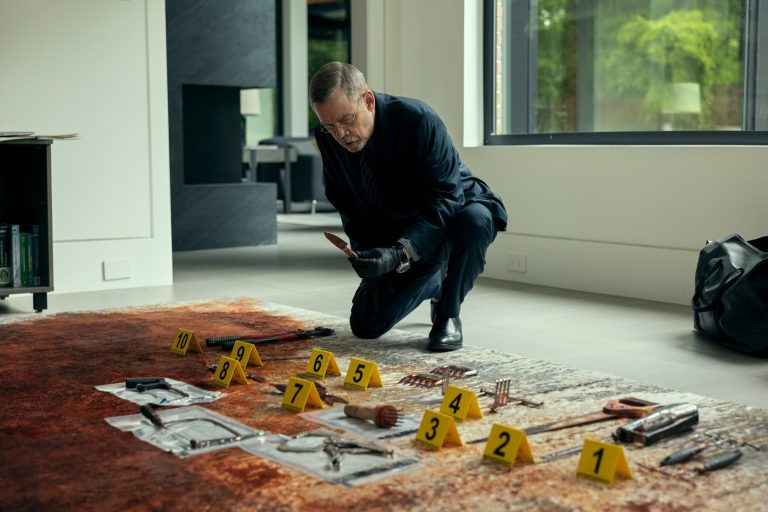 Meanwhile, Roderick and Madeline Usher are ruthless siblings who've built Fortunato Pharmaceuticals into an empire of wealth and power. It all starts falling apart, however, when a mysterious woman from their youth begins killing off the heirs to the Usher fortune one by one.
"Even if it takes on a slasher-like predictability by pushing characters toward inventive kills, one by one, Usher also grows darker and more somber as it progresses and reckons with the real-world offenses mirrored in the Usher story," raved a TV Guide critic on Rotten Tomatoes, where the show currently has a near-perfect 95% score from professional reviewers.
For those keeping score, that score makes Flagan's new series the best-reviewed of all of his previous shows available on the streamer, which include:
Fair Play (now streaming)
Even though Chloe Domont has directed some of the most slick and addictive TV in recent years, including episodes of shows like Ballers and Billions, but she's only just now gotten around to making her feature film directorial debut — and it's streaming on Netflix as of today.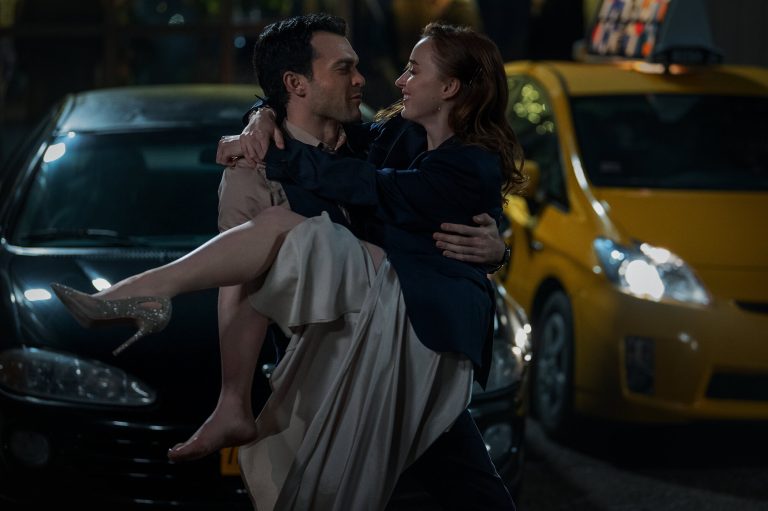 Fair Play is a workplace drama starring Bridgerton's Phoebe Dynevor and Han Solo actor Alden Ehrenreich as a newly engaged couple working at a cutthroat hedge fund. They play an ambitious power couple in a relationship thriller in which sexual politics are front and center.
The couple at the heart of Fair Play, Emily and Luke, are two financial analysts in a relationship that's forbidden by the employer they both work for. When one of them gets a promotion, it pushes their relationship to the brink. Overall, it makes for a sexy, tense thriller with a great ensemble cast that's already wowing both critics and fans (it's got an 87% critics' score and a 72% audience score on Rotten Tomatoes at the moment).
Strong Girl Nam-soon (now streaming)

As for some of the other biggest and best Netflix releases hitting the streamer over the coming days, Korean content is one of Netflix's biggest growth drivers — so much so that earlier this year, the company said it planned to spend $2.5 billion over the next four years in South Korea to pay for everything from new K-dramas to Korean reality shows.
Week by week, we're seeing new byproducts of that commitment to the country. This weekend, for example, sees the release of a fresh Korean comedy series: The 16-episode Strong Girl Nam-Soon, a quirky dramedy about a young woman with superhuman strength who goes back home to Korea to find her birth family. There, she gets caught up in a drug case that puts her abilities to the test.
Put Strong Girl Nam-Soon on your watch list if you're a fan of Netflix's ever-expanding slate of Korean content, and also check out our comprehensive guide of the best Korean titles on Netflix right now.
As far as Netflix anime releases go, this has been something of a busy period for the streamer, which just days ago hosted its first DROP 01 genre animation showcase featuring trailers, teasers, and announcements for several upcoming series. In addition to getting sneak peeks of upcoming titles like Scott Pilgrim Takes Off (which I absolutely cannot wait for), we also learned that animated series based on Devil May Cry and Tomb Raider are in the works.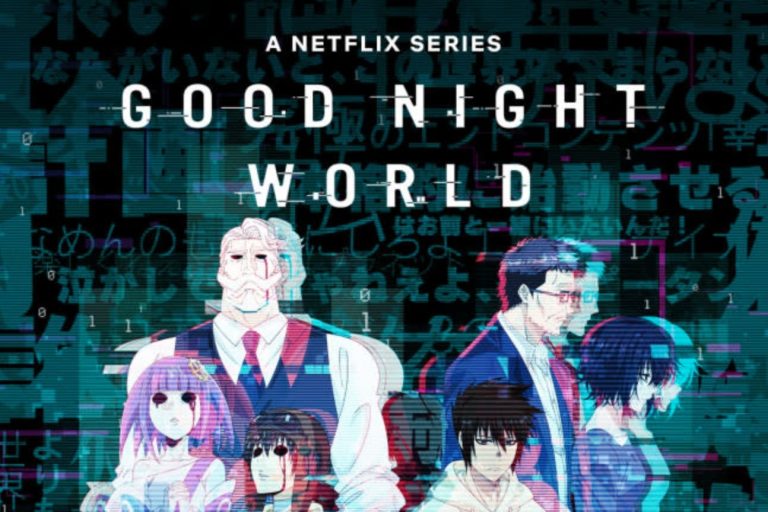 Meanwhile, this coming week will see the debut of Netflix's anime adaptation of the hit manga Good Night World.
It's described as follows: "A shut-in older brother. A high-achieving younger brother. A father who is not respected by his own children. A mother who neglects her own household. This is a broken family, and none of its members know that they are all players in an online game."
More specifically, the four miserable members of this dysfunctional household doesn't realize that they've formed a happy family unit with each other in an immersive VR game.
Big Vape: The Rise and Fall of Juul (Oct. 11)
Last but not least, Netflix isn't slowing down one bit on the new documentary and docuseries front, with its latest title along these lines coming on Oct. 11 and promising an in-depth look at the e-cigarette maker Juul.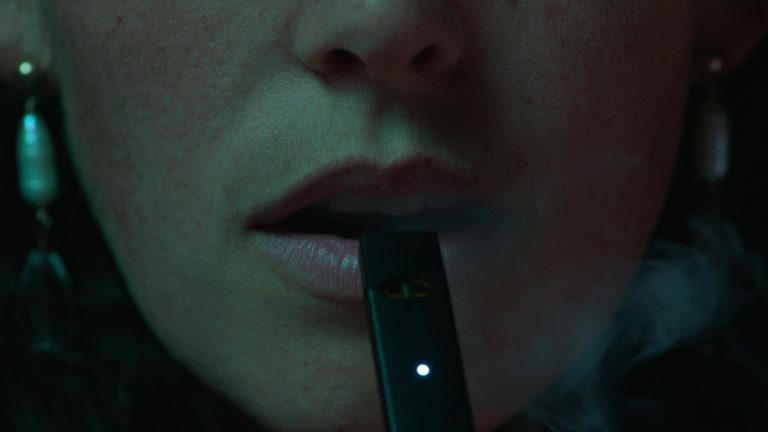 Based on the book Big Vape: The Incendiary Rise of Juul by Time magazine health correspondent Jamie Ducharme, Netflix's Big Vape: The Rise and Fall of Juul is a 4-part series that tells the story of the vaping device that became a household name, the original parent company of which was once worth $28 billion. It had all the makings of a blazing corporate success story, until people started waking up to the cautionary tale inherent in Juul's success.
"In this docuseries," Netflix explains, "a scrappy electronic cigarette startup becomes a multibillion-dollar company until an epidemic causes its success to go up in smoke."
In February 2020, 39 US states announced that they were investing in the marketing and sale of Juul's vaping products, investigations that especially zeroed in on whether Juul targeted young people in its efforts and whether it made misleading claims about nicotine in its products.