August is a bit of a dry month as far as new Netflix releases go — but fortunately, the batch of new movies and TV shows coming to the streaming giant next week includes at least a handful of high-profile, worthwhile, and exciting new titles to check out. New releases worth adding to your watch list include everything from a drama about the opioid crisis from a producer of Netflix's Narcos to a new spy drama starring Gal Gadot, new documentary releases, and much more — all of which we'll take a closer look at in this post.
As always, our latest week-ahead Netflix snapshot is part of a broader mix of Netflix coverage that's intended to help you figure out what to watch next, other examples of which include:
Gal Gadot is a globe-trotting spy in the splashy Heart of Stone
First up is the aforementioned Gal Gadot thriller Heart of Stone, and I'll be honest — the only reason I'm marginally optimistic about this star-studded Netflix release is that Tom Harper is its director (he also directed the first season of Peaky Blinders).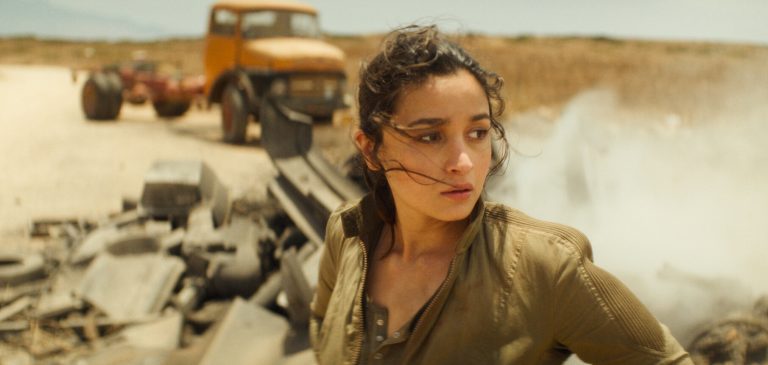 Gadot plays Rachel Stone, who's supposed to be some kind of superspy as well as a member of a shadowy group of elite spies called The Charter (on second thought, maybe they should have just let Jerry Bruckheimer direct this).
The agents who belong to the charter have no political leanings or national allegiance. They only want to maintain peace in the world. And … it gets sillier from there. To do their job, the agents rely on a super-duper asset called the Heart. "If you own the Heart," Rachel Stone's MI6 colleague Parker (Jamie Dornan) explains, "you own the world."
I'm always a sucker for anything spy-related, and since I also prefer movies to TV shows these days, given that films require so much less of a time commitment, I'm going into Heart of Stone hoping it ends up being one of those dumb-but-still-entertaining releases that comprise so much of Netflix's library. Here's hoping. Release date: Aug. 11.
A Netflix release dramatizing the story of the opioid epidemic
Another of next week's big new Netflix releases, meanwhile, is Painkiller, a 6-episode dramatization of the opioid epidemic from director Pete Berg and executive producer Eric Newman.
Netflix first announced this series back in early 2020, just before the start of the pandemic. Newman's participation here is especially interesting to me, because he's previously worked as the showrunner behind Netflix's Narcos and Narcos: Mexico franchises (as well as being a producer for the upcoming series Griselda, about a cocaine trafficker starring Sofía Vergara) — which is to say, with Painkiller he's now involved in dramatizing the other side of the drug trade.
When you add Berg (who developed and directed NBC's Friday Night Lights) to the mix, it says to me that this new series has all the makings of a top-notch Netflix original.
Other participants worth noting include Alex Gibney — one of my favorite documentary producers, who's another executive producer behind Painkiller. Additionally, the source material that underpins the series comes from Patrick Radden Keefe's New Yorker piece "The Family That Built an Empire of Pain," as well as Barry Meier's book "Pain Killer: An Empire of Deceit and the Origin of America's Opioid Epidemic" (both Patrick and Barry also consulted on the series).
The story here focuses on the real-life Richard Sackler (Matthew Broderick), a scion of the billionaire Sackler family who's also a senior executive at Purdue Pharma. Uzo Aduba plays Edie Flowers — an investigator for the US Attorney's office who launches a probe of Purdue Pharma's new drug, OxyContin. The other key figures include Purdue sales reps Shannon Schaeffer and Britt Hufford (played by West Duchovny and Dina Shihabi, respectively), and Glen Kryger (Taylor Kitsch), a family man who suffers a terrible injury and needs the relief promised by OxyContin.
"The opioid epidemic for me was this horrible contradictory idea," Newman said in a promotional interview with Netflix.
"These things were killing just as many people and wrecking just as many lives, and the players were just as nefarious. But because it was legal, it was just a healthcare crisis. Unlike drug traffickers, who are never dishonest about who they are and what they do, this group pretends to care about the welfare of human beings. They're doctors. I think it's actually the greatest betrayal of public trust in history." Release date: Aug. 10.
Two new Netflix documentary releases
As far as what other Netflix releases will be available and worth your while to stream next week, the streamer's documentary slate keeps adding new titles all the time — with two of the newest set to focus on music and football.
Ladies First: A Story of Women in Hip-Hop: In this 4-episode Netflix docuseries, viewers will get a fascinating look at the strong and iconic women who've become hip-hop stars over the years — including the likes of everyone from Queen Latifah to MC Lyte, Saweetie and many more. This Netflix release covers the genre's 50 years of history, contextualizing it against the backdrop of social, racial, and political change that the genre developed alongside. Release date: Aug. 9.
Untold: Johnny Football: Netflix's four-week-long summer "Untold" docuseries is also back, this time with a new story about a football star.
"In 2012," Netflix's synopsis explains, "the brightest star in all of sports was an undersized freshman quarterback at unheralded Texas A&M, whose fervor on the field was rivaled only by his hard-partying ways off it. Dubbed 'Johnny Football,' the magnetic football player captured the nation's attention and initially relished his alter ego … But as the money rolled in, the scrutiny heightened, and (Johnny) Manziel rejected his newfound fame and suddenly lost his way."
This Untold release includes interviews with Manziel as well as family members, coaches, his former best friend, and his agent, all of whom talk about what happened as the scandals piled up — before Manizel eventually found inner peace and happiness. Release date: Aug. 8.
A Korean reality show in which Seoul is overtaken by zombies? Yes, please!
Last but not least, Netflix's new reality series Zombieverse takes its unscripted Korean releases to a whole new level.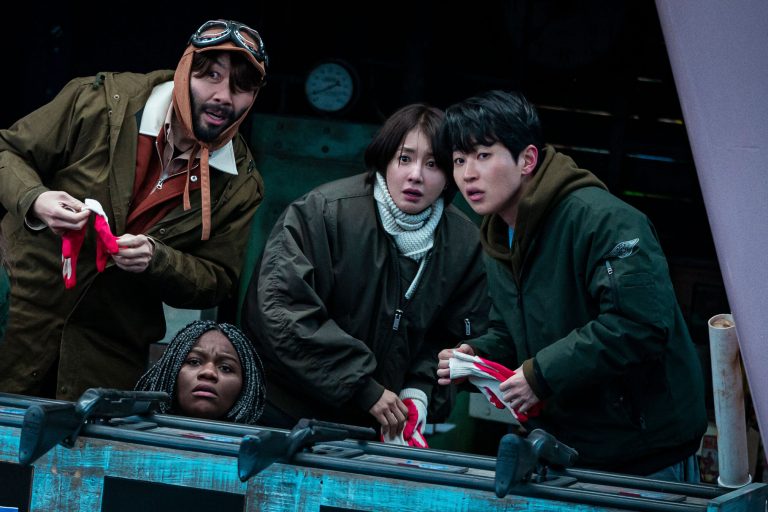 A group of 10 contestants signed up thinking they were taking part in a reality dating show (presumably, they weren't given the actual name of the show, Zombieverse, from the outset). "Trust us — you've never seen a reality show like this," Netflix teases. "A group of unwitting contestants gather to take part in a reality dating show, but things take a terrifying turn when they find themselves in the middle of Seoul overrun by zombies. Together, they must escape the city and outrun the walking dead, or risk becoming zombies themselves."
There's a panel of judges who will no doubt provide hilarious commentary as the action unfolds. Team up, don't get "bitten," and have some fun in the process? Sounds like a winning formula to me. Release date: Aug. 8.