Now that August is here, the late-summer "dump" season is fully underway — that time of the year when local cinemas generally release forgettable new movies that come with low expectations (alongside, of course, the still-lingering blockbusters like Barbie and Oppenheimer that are continuing to draw crowds). At the same time, just because August is a somewhat fallow period on the movie release calendar, that doesn't mean the well is completely dry this month.
On the contrary — in this post, we're going to take a closer look at the five most anticipated movies out this month, as ranked by Rotten Tomatoes users. It's a list that includes everything from a new DC Comics title to a Teenage Mutant Ninja Turtles reboot — as well as some titles that, honestly, have me scratching my head over their inclusion.
At any rate, maybe at least one or two of these will give you an idea of what to see next at the theater. And when you're done perusing this list, don't forget to also check out our related coverage of the most-anticipated TV shows for the month of August (again, courtesy of Rotten Tomatoes).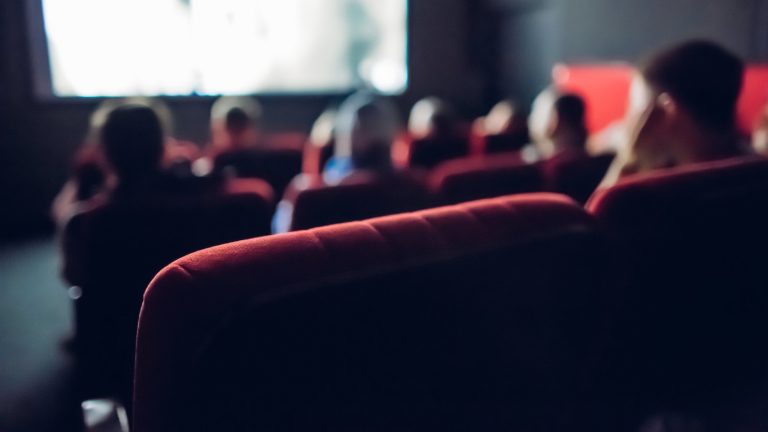 The August movies everyone's hyped for
The most anticipated movie picks in this post, by the way, were identified by activity from Rotten Tomatoes users across the review aggregation site's various social media channels. Two of the movies below — Meg 2, as well as the Seth Rogen-penned Teenage Mutant Ninja Turtles movie — are also already in theaters right now.
Blue Beetle
One of the most anticipated movies of the August release slate is Blue Beetle — the second-to-last movie set in the DC Extended Universe, in which Xolo Maridueña will portray Jaime Reyes.
Reyes is a recent college graduate who must come to terms with his new powers after acquiring an ancient alien relic known as the Scarab. With Jaime as the symbiotic host of the Scarab, he's then encased in a suit of armor that puts him on a path to becoming the Blue Beetle.
Set for an Aug. 18 theatrical release, Blue Beetle will be the third of four DC movies launching this year, following Shazam! Fury of the Gods and The Flash and preceding Aquaman and the Lost Kingdom.
Teenage Mutant Ninja Turtles: Mutant Mayhem
Rogen's new Ninja Turtles movie, meanwhile, has already been in theaters for five days now and pulled in a little over $43 million over that period — quite a solid start for this reboot of the beloved franchise.
In terms of the response generated, the film is also crushing it on that front as well. Teenage Mutant Ninja Turtles: Mutant Mayhem as of this writing has near-perfect critics' and fan scores on Rotten Tomatoes (96% and 92%, respectively), and everything from the fidelity to its source material to the playful vibe and aesthetic is note-perfect.
"With its unique visual style and a story that captures the essence of the franchise's appeal, Teenage Mutant Ninja Turtles: Mutant Mayhem is an animated treat for the whole family," reads the Rotten Tomatoes critics' consensus about the movie.
Meg 2: The Trench
As for the next film on this list of August's most anticipated movies (which actually hit theaters over the weekend), what can I say: The presence of Jason Statham alone should give you some indication of what you're in for. So should the fact that Meg 2: The Trench is a remake of a bonkers original in which Statham (portraying a deep-sea rescue diver) encounters a 75-foot-long megalodon shark while attempting to save a crew of scientists in the ocean.
If B-movie action is what you're looking for, and you don't care what critics think (Meg 2 has a 28% critics' score on Rotten Tomatoes, versus a much stronger 72% from fans), then maybe this is the next big dumb-fun thriller for you to catch on the big screen.
Gran Turismo: The Movie
From director Neill Blomkamp, this next highly anticipated movie — Gran Turismo, coming on Aug. 25 — from Columbia Pictures, PlayStation Productions, and 2.0 Entertainment is based on two things. One is the video game of the same name, a racing simulation, while the other is the real-life story of teenage Gran Turismo player Jann Mardenborough, who went on to actually become a pro race car driver.
From the movie's official synopsis:
"Gran Turismo is based on the unbelievable true story of a team of unlikely underdogs — a struggling working-class gamer (Archie Madekwe), a failed former racecar driver (David Harbour), and an idealistic motorsport executive (Orlando Bloom). Together, they risk it all to take on the most elite sport in the world. Gran Turismo is an inspiring, thrilling, and action-packed story that proves that nothing is impossible when you're fueled from within."
The Last Voyage of the Demeter
Finally, who's up for a horror movie? Set for theatrical release on Aug. 11, The Last Voyage of the Demeter is adapted from Bram Stoker's iconic novel Dracula (specifically, from the seventh chapter). The "Demeter" of the title refers to the merchant ship Demeter, which was chartered to carry fifty unmarked wooden crates from Carpathia to London.
As the voyage unfolds, the crew tries to survive while strange events keep happening. An ominous presence stalks everyone onboard. Eventually, the ship makes it to England — but it's a charred mess at that point, with no more crew.