I'm going to offer three reasons why one of the many upcoming Netflix series I'm excited for is All The Light We Cannot See, a WWII-era story coming in November that Netflix dropped a teaser trailer for on Tuesday.
All four episodes were directed by Stranger Things executive producer Shawn Levy.
The series was written by Stephen Knight, the creator of Peaky Blinders.
And, finally, it's based on a Pulitzer Prize-winning novel of the same name, by Anthony Doerr.
This Netflix series, about a blind French girl and her father who flee the German occupation of Paris with a priceless diamond, would thus seem to have everything going for it and all the makings of a winner. Even better for bookworms like myself, it's also not even the only high-profile book adaptation coming to the streaming giant this year. Altogether, there are at least three at the moment that I'm seriously excited for, and we'll take a closer look at them below.
All The Light We Cannot See
Not a single word is spoken in the newly released trailer, but the scope and majesty of the story at the heart of All The Light We Cannot See is nonetheless readily apparent.
Here's how Netflix summaries the 4-part series, adapted from the novel that spent more than 200 weeks on the New York Times bestseller list and sold more than 15 million copies:
"All The Light We Cannot See is a groundbreaking limited series that follows the story of Marie-Laure, a blind French girl, and her father, Daniel LeBlanc, who flee German-occupied Paris with a legendary diamond to keep it from falling into the hands of the Nazis. Relentlessly pursued by a cruel Gestapo officer who seeks to possess the stone for his own selfish means, Marie-Laure and Daniel soon find refuge in St. Malo, where they take up residence with a reclusive uncle who transmits clandestine radio broadcasts as part of the resistance."
In the once-idyllic seaside city of St. Malo, however, Marie-Laure's path collides with that of Werner, who's described as a brilliant teenager enlisted by Hitler's regime. His mission is to track down illegal broadcasts, but he also shares a secret connection to Marie-Laure "as well as her faith in humanity and the possibility of hope." All The Light We Cannot See looks absolutely breathtaking and magisterial, and I seriously cannot wait for it. It's coming to Netflix on November 2.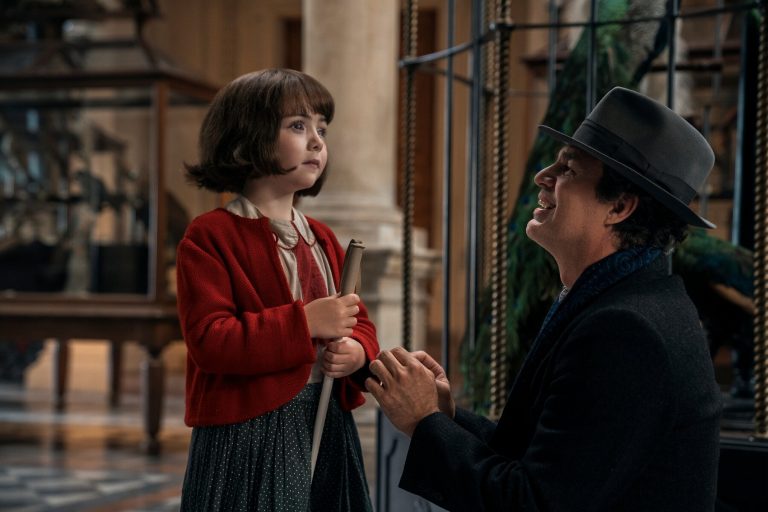 Two other upcoming Netflix series adapted from books
These next two series are just as exciting — though, unlike All The Light We Cannot See, neither of them has a release date yet. The additional Netflix series adapted from novels include:
One Hundred Years of Solitude
Netflix announced this one back in October, on the 40th anniversary of Colombian novelist Gabriel García Márquez's phone call from Paris informing him he'd won the Nobel Prize in literature. He's the author of the world-renowned novel One Hundred Years of Solitude, and Netflix is turning it into a TV series, according to Netflix vice president of Latin American content Francisco Ramos.
In Netflix's announcement, Ramos added that the streamer is working with a team of mostly Colombian writers, directors, and set designers. Ramos also identified the two directors who've been tapped to helm the show's first season. They are Alex Garcia, who's directed projects including Netflix's The Witcher, and Laura Mora.
The Three-Body Problem
Sci-fi fans, meanwhile, are especially looking forward to this next Netflix series book adaptation.
Liu Cixin's The Three-Body Problem, one of the most acclaimed sci-fi novels of the modern era, is being turned into a live-action Netflix series by none other than Game of Thrones showrunners David Benioff and D.B. Weiss.
Netflix first announced this series back in 2020. The cast includes Benedict Wong (Doctor Strange), Eiza González (Baby Driver), and some additional Game of Thrones veterans (John Bradley and Liam Cunningham), among others. The novel this series was adapted from was published in China in 2008, then arrived in the West several years later. It's also the first Asian novel to win a coveted Hugo Award.
In terms of the story itself, a military group succeeds in establishing contact with aliens. On the receiving end of that contact is an alien civilization about to be destroyed that now wants to invade Earth, news of which divides humanity into those who want to help the aliens take over the world and others who want to fight the mother of all battles to save the planet.