Netflix's K-drama The Glory has proven to be such a hit for the streaming giant that the show has remained one of the most-watched in the world for more than a month now — and its star, Song Hye-kyo, because of that success is also gracing the cover of Elle Korea's February issue. It includes an interview in which she shares all sorts of fascinating insights about the show (part two of which is coming in March).
Song's interview has garnered widespread headlines already, given that the 41-year-old remains one of the most popular and successful Korean actresses working today. In the interview, among other things, she shares her thoughts about her character's nude scene in The Glory — one of many reasons why this is a particularly uncommon Netflix K-drama — as well as some backstory about her character, who grows up to take revenge on the students who bullied her in school.
Song Hye-kyo: 'This character was someone who was broken'
If you haven't checked out The Glory yet, here's the basic story: Song plays Moon Dong-eun, who in the years after high school spends as much time as she can meticulously figuring out how she can take revenge on the students who bullied and abused her.
For that reason alone, you can see why this series is something of an uncommon K-drama. Like the 2021 crime drama My Name, which stars Han So-hee, The Glory is a rare Netflix Korean series with a female lead that isn't largely a romance. Dong-eun eventually escapes the abuse, but she still lives with scars — both literal and metaphorical.
Among the other reasons why The Glory has been especially grabbing attention, it's split into two parts — something you don't often see with K-dramas, which are usually one and done.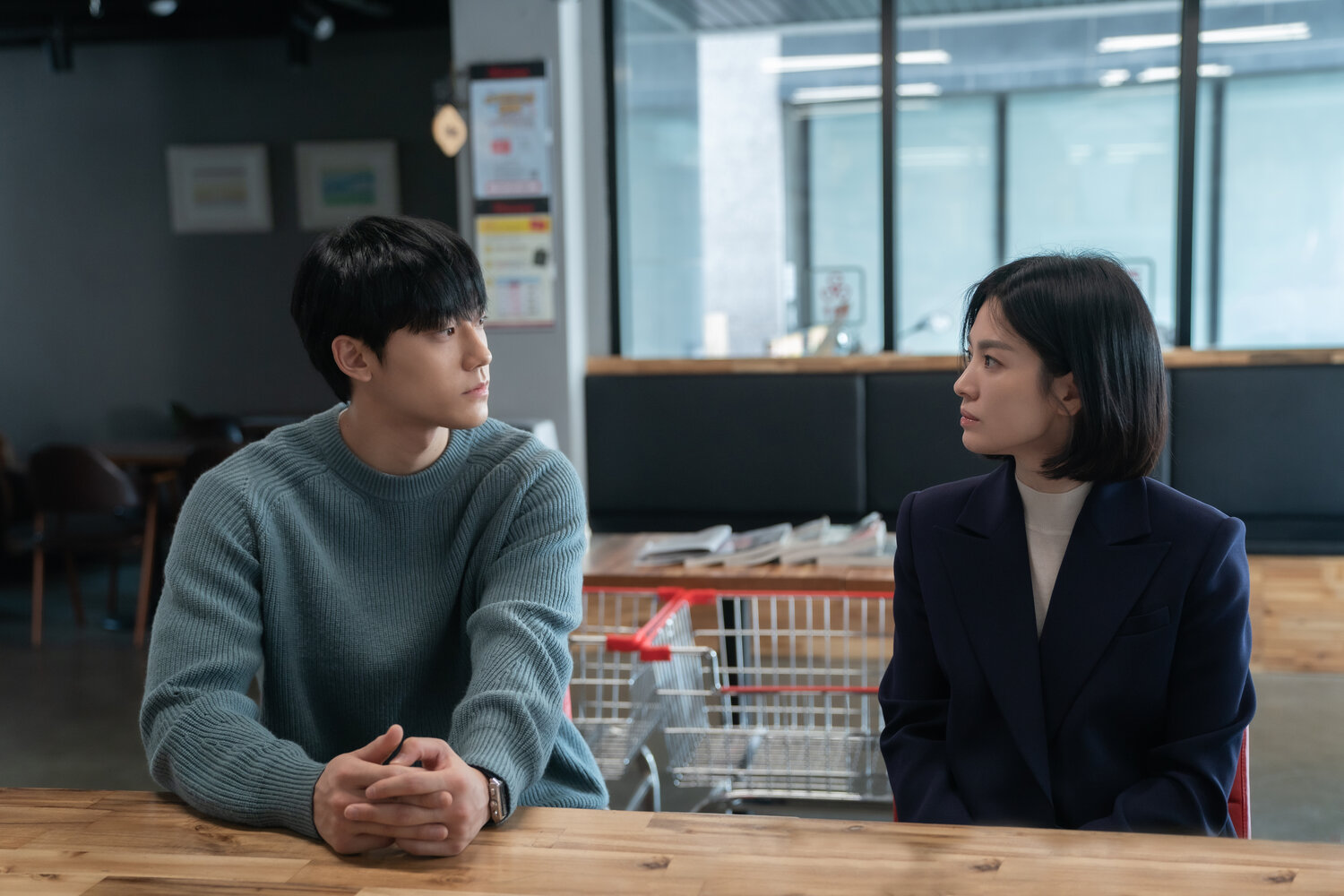 Song Hye-kyo, on her character's nude scene (another rarity in Netflix K-dramas, which are usually pretty chaste as far as showing skin goes):
"I wanted to give viewers an impression that this character was someone who was broken and needed protection," Song explains in the Elle interview about the scene, in which she takes off her clothes in front of her character's love interest to reveal scars all over her body. "I had already lost weight for the drama, but I made sure to control my meals to give Dong-eun an emaciated appearance. She needed to be small and underestimated."
She continues: "It's an important scene. It's not sensual, but it shows who Moon Dong-eun is, exposing why she is so determined for revenge."
The show's writer offered to use a body double for the scene, but Song says she dismissed that idea. Meanwhile, at another point during the Elle interview, Song also points to one bit of the show's dialogue in particular that angered her — when one of the bullies wonders: "Did we even treat her that harshly?"
Explains Song Hye-kyo: "They weren't saying that because they were sorry, but because it was simply a memory that wasn't important enough to them. Although they had inflicted so much pain and suffering, the perpetrators felt nothing."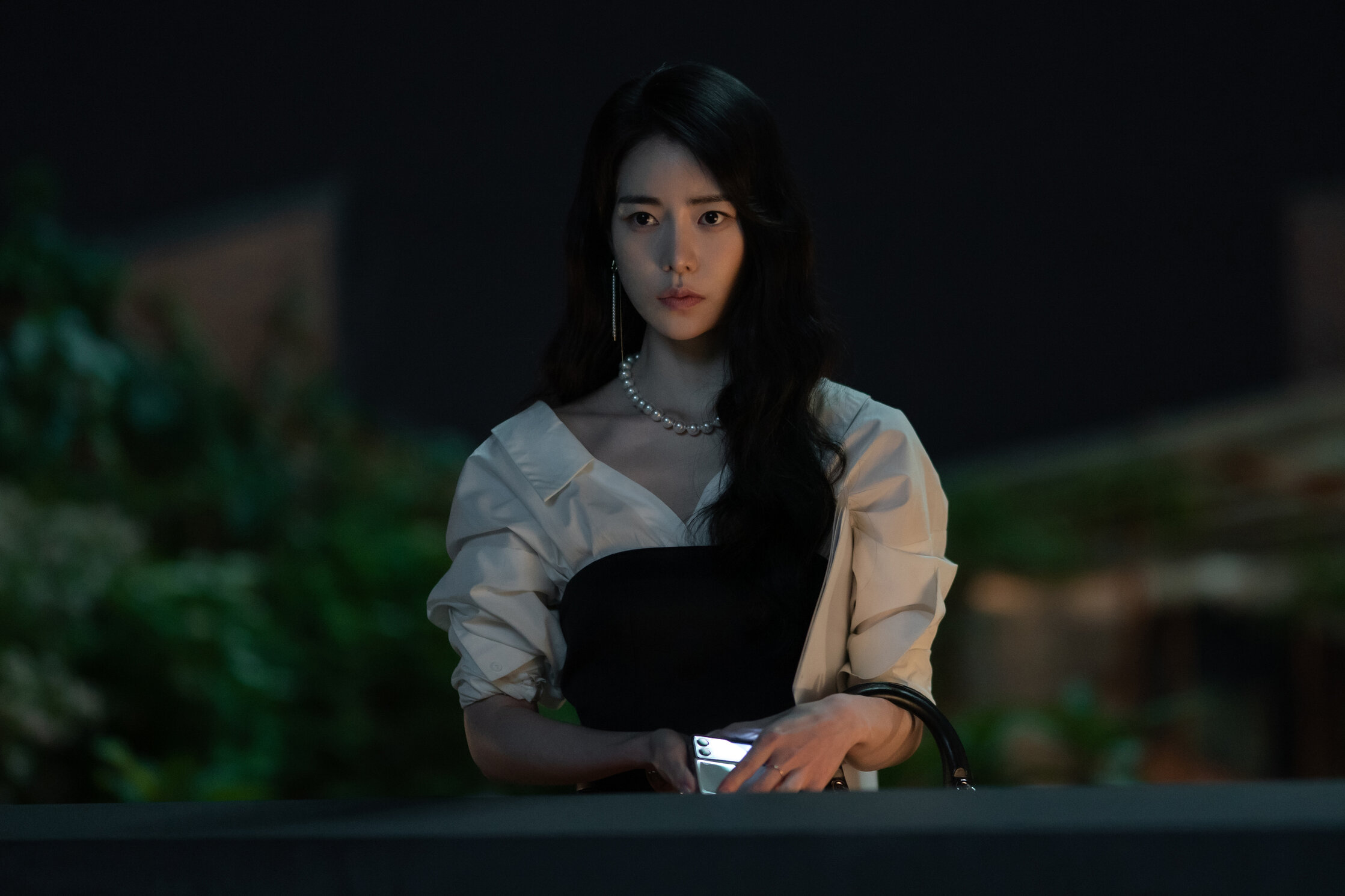 The Glory Rotten Tomatoes ratings and Part 2 release date
The Glory, Part 2 of which will be released on March 10 and consist of 8 episodes, is currently one of the most-watched Netflix series worldwide. For the 7-day period that ended on Sunday, based on Netflix's weekly chart data, the series was #8 on the Top 10 non-English Netflix series ranking.
In addition to the participation of Song, The Glory is also a noteworthy Netflix K-drama because of its screenwriter, Kim Eun-sook, whose body of work includes a drama regarded as one of the genre's best of all time: Guardian: The Lonely and Great God.
Currently, The Glory also has a near-perfect 97% audience score on Rotten Tomatoes.