As if the Halloween event, the daily bonuses and the upcoming addition of 100 new Pokemon weren't enough, it looks like Niantic is prepping yet another huge feature for Pokemon Go. Data miners have found code in the (recently leaked) ROMs for Pokemon Sun and Pokemon Moon indicating that it will be possible to transfer Pokemon from the mobile app to the 3DS games.
DON'T MISS: Here is every single one of the 100 Pokemon Niantic just added to Pokemon Go
Late last month, Pokemon Sun and Moon director Junichi Masuda told Game Informer in an interview that he and the team "want to have a kind of way to connect the two, or have a way for people who enjoyed one to enjoy some of their progress in the other," but said that the functionality would be a ways off.
It still might be weeks or even months before connectivity between the app and the 3DS games rolls out, but here's a leaked image of Sun and Moon's "Text File: 70" — which Pokemon Go Hub says "describes where the Pokemon originated from."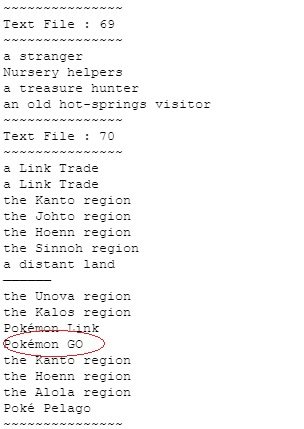 While a single line of vague text isn't enough to prove or disprove anything, we knew that there would be some kind of link between the two games sooner or later. There's no telling whether or not the Pokemon Go transfer feature will actually be baked into Pokemon Sun and Moon when they launched later this month, but the groundwork for the feature appears to be in place.