Before my review copy of Farpoint arrived in the mail last week, my PlayStation VR had been collecting dust. When I switched over to the PlayStation Pro last year, I left the VR headset unplugged, planning to reconnect it whenever the next big VR game arrived. Months later, it was still sitting in a drawer.
Then Farpoint came along and single-handedly reminded me why VR hooked me in the first place.
Farpoint is a scifi first-person shooter for PS VR. It's also perhaps the most substantial VR experience I have ever had, by which I mean it felt like I was playing a triple-A game that just so happened to be in virtual reality. Many (if not most) VR games feel like tech demos or the beginning of a great idea, but Farpoint is a completed product. In fact, it might be the first killer app for Sony's VR headset.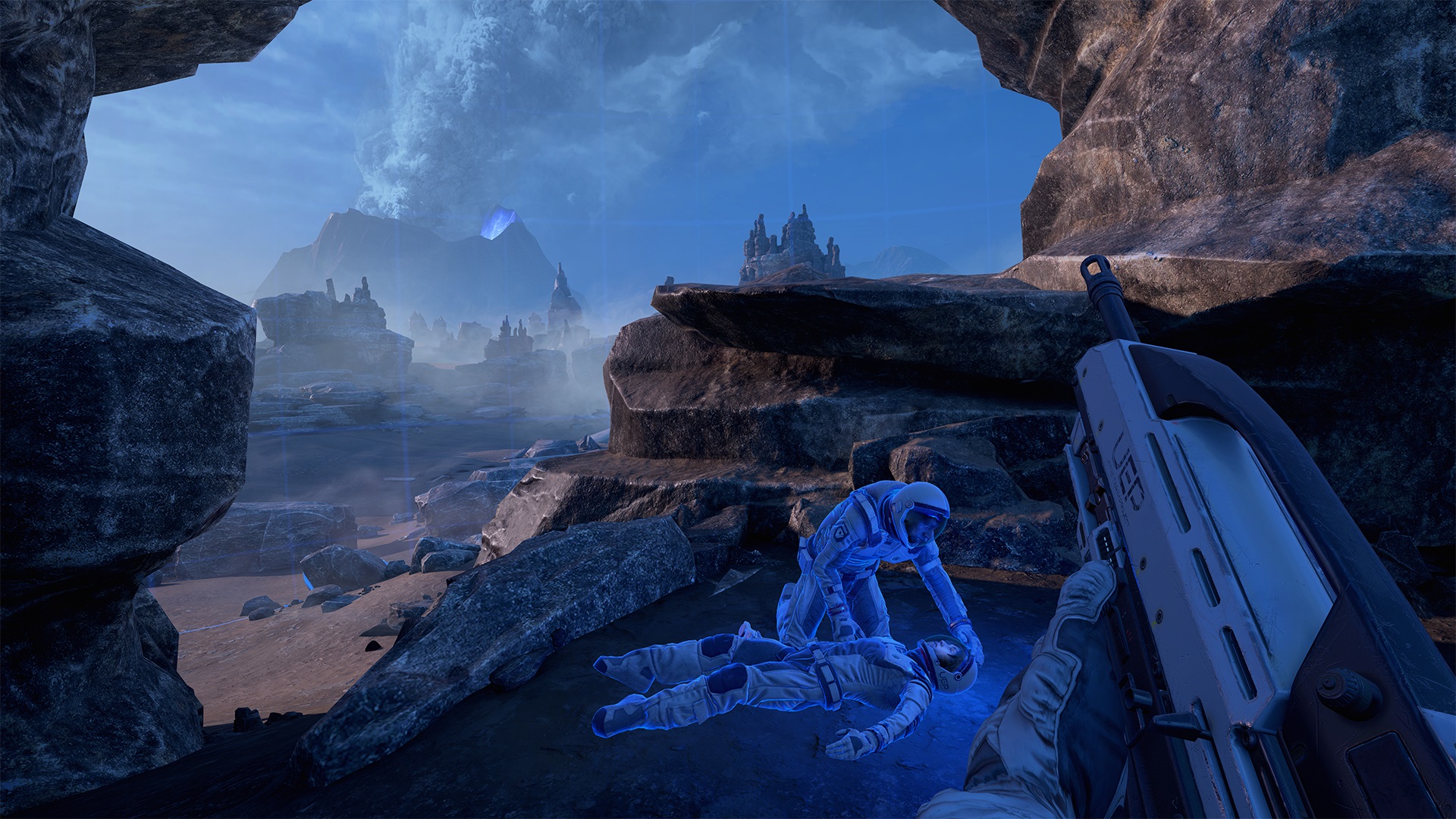 The main draw of Farpoint is its campaign, which follows a pilot who has been sucked through a wormhole as he attempts to find the astronauts that disappeared along with him. Shortly after landing on an alien planet on the other side of the wormhole, the pilot finds an assault rifle, which he promptly begins using to blast through waves of bug-like alien lifeforms that are anything but friendly.
Before we go any further, I should note that I played through the entire game with the PS VR Aim Controller. As goofy as it might look in photos, it's undoubtedly the best peripheral of its type that I've ever used. It's comfortable to hold for extended periods of time, all of the controls are within reach and with one-to-one movement, I often forgot I was holding a hunk of plastic instead of a weapon.
I had the luxury of playing Farpoint on three separate occasions before I received my copy, so I had a pretty good grasp on the controls before I even strapped into my PS VR. That said, I had my roommate play (who had no experience with the game or PS VR) and he was mowing down aliens big and small after just a few minutes in the world of Farpoint. That's how intuitive the tracking, controls and Aim Controller are — most anyone should be able to pick up and play.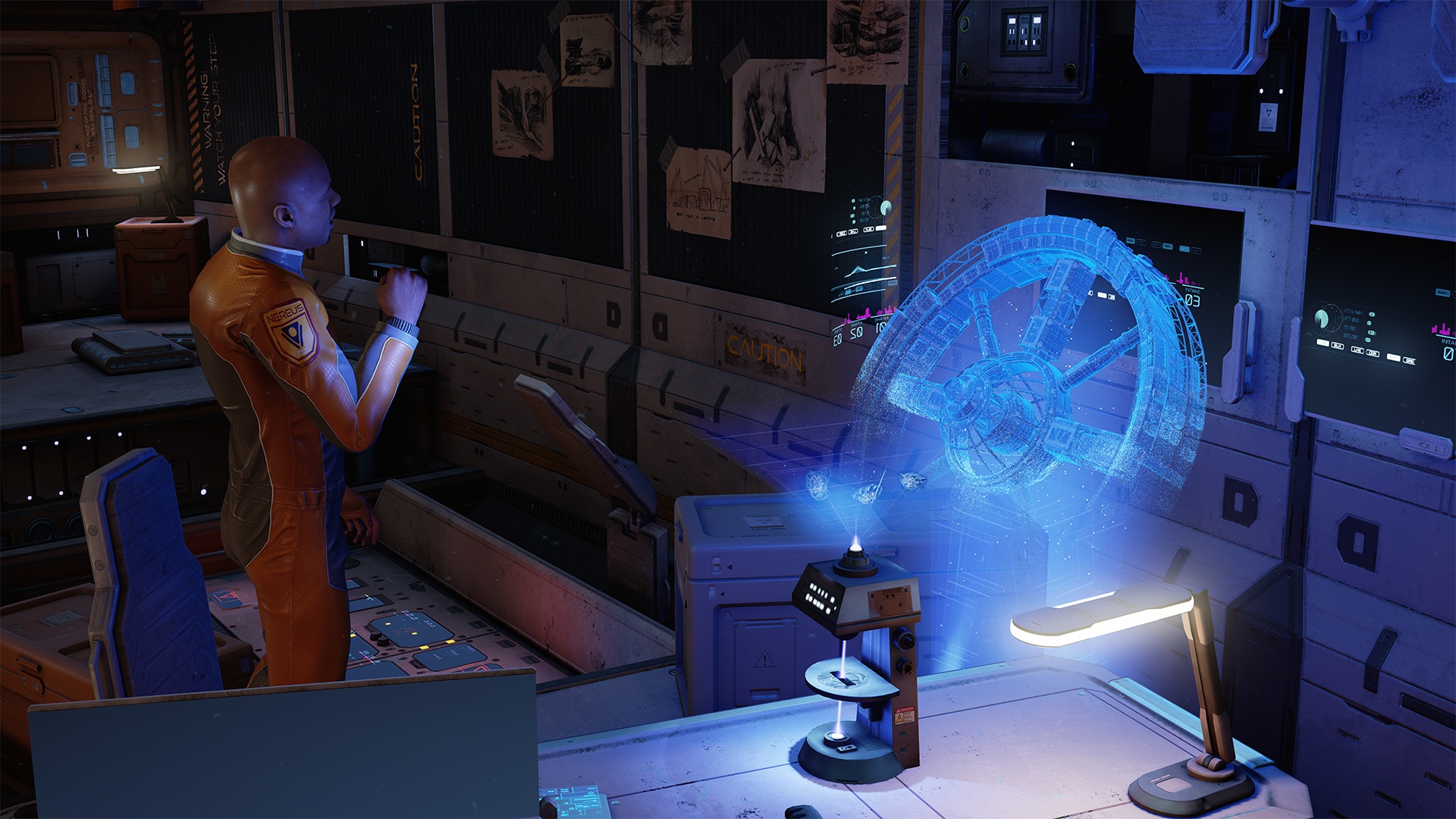 As this is a VR game and not a typical 3D shooter, developer Impulse Gear was forced to make some concessions, most notably in the way the character moves around the world. Although you can look and aim anywhere around you, your character moves more like a tank than a human. You have the option to move the camera from side to side, but for the most part, you'll be running backward and forward and occasionally strafing from side to side. As such, the levels are relatively linear, because the developers can't have you running and jumping through the environment like it's Halo.
Thankfully, Farpoint makes up for its restrictions with some of the most intense firefights I've ever experienced in a video game. Having a bunch of aliens attack the player character in a standard game is suspenseful, but when a four-legged creature the size of a Hummer comes within inches of trampling you in VR before you kill it with a well-timed shotgun blast, you get completely lost in the moment.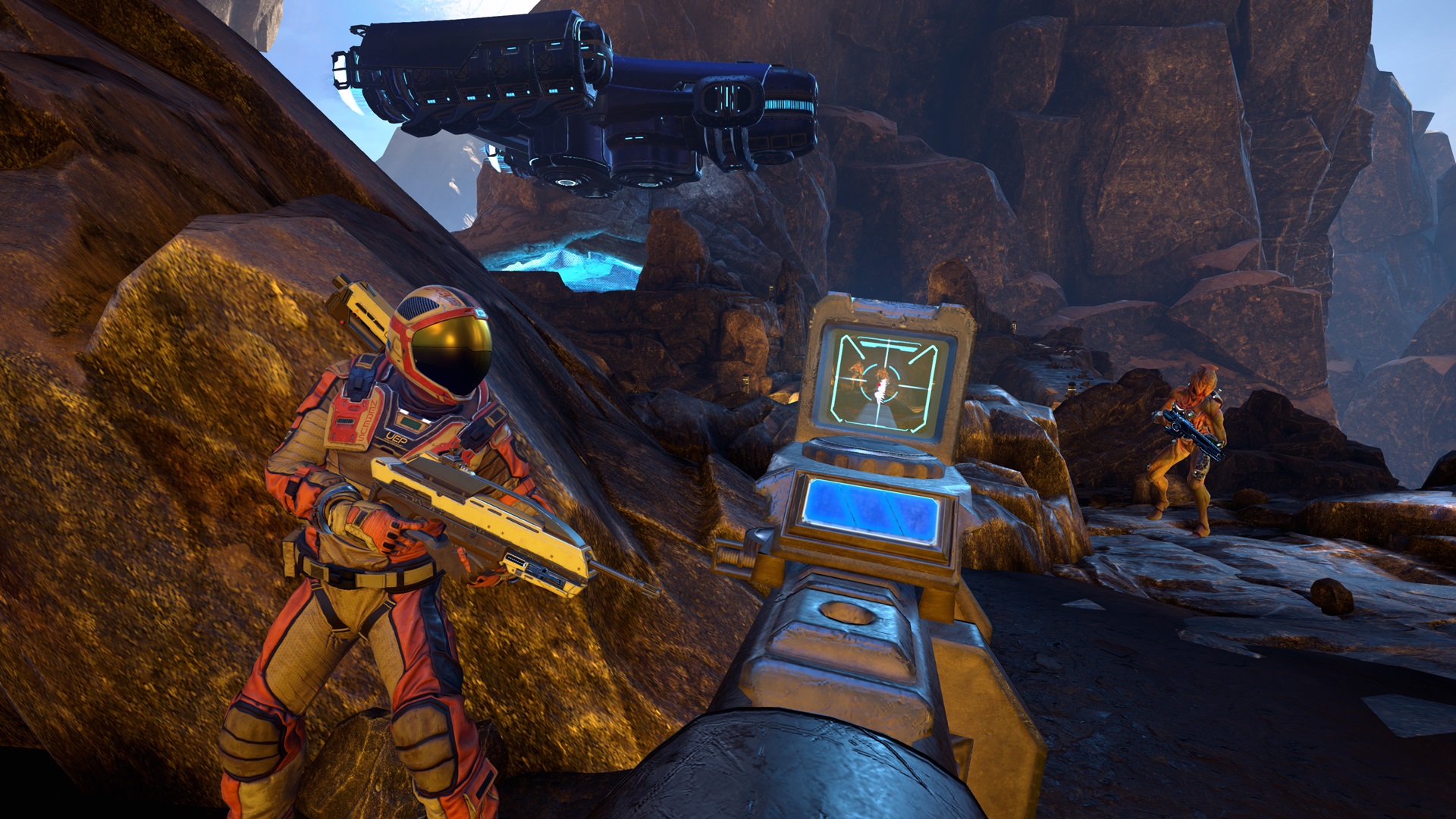 What truly surprised me about Farpoint was its storytelling ability. Not only are the voice actors exceptional in their roles, but the story could stand up against plenty of recent scifi blockbusters. I'm not talking quite as deep as Arrival here, but from the moment I began to get the gist of what was going on, I was dedicated to seeing the campaign through as quickly as possible.
In addition to the five- to six-hour campaign, there are single-player challenges and co-op missions to partake in as well. I only had a chance to check out the co-op mode at a preview event, but it was fun for the fifteen minutes or so we played (until we were killed). The challenges are where you can spend hours tinkering though, as you have to race through the levels slaying enemies while keeping track of the time and passing through checkpoints to refill the clock.
Farpoint isn't a proof of concept and it's not a gimmick. It's one of the most compelling first-person shooters I've played this year, and it has rekindled my interest in both PS VR specifically and virtual reality in general. It wouldn't stand up on its own as standard 3D shooter trying to compete with the likes of Call of Duty, Titanfall or Doom, but it could chart a path forward for first-person VR shooters. Farpoint is something to build off of, but it's also a reason to unpack and plug in your PS VR again.
---
Sony provided BGR with a copy of Farpoint on PS VR for the purposes of this review.