Spider-Man: Across the Spider-Verse opens in theaters worldwide this weekend. It should be another great story, and another animated visual feast to see in theaters. While we wait for it, we have another exciting Spider-Verse 2 cameo to discuss, one that Sony's recent trailers have revealed. But it's also a very puzzling Easter egg that will further confuse fans of the MCU and Sony's Spider-Man Universe (SSU). Spoilers will follow below.
Spider-Verse 2 might have a big multiverse problem
When an Across the Spider-Verse trailer mentioned the MCU's Peter Parker (Tom Holland) and Doctor Strange (Benedict Cumberbatch), I pointed out the obvious multiverse problem. Spider-Verse 2 proposes a super team of Spider-Man variants that can intervene anywhere in the multiverse. That's a massive plot hole for the MCU, whose multiverse works differently.
Soon after that, we heard from one of the Spider-Verse 2 co-directors that Spider-Verse 2 and the MCU are two separate multiverses:
The world of Miles Morales and Spider-Verse, it's not tied into the Marvel Cinematic Universe or anything like that. But this is a [Christopher Lord and Phil Miller] film. We like to have a little bit of fun, we like to be a little bit meta and to acknowledge the world in which we are creating these stories. That's the best way to explain it.

This isn't something where we did anything in conjunction with Marvel. Miles's universe, trust me, there's plenty to work with. That gag is one of many, and my favorite gag is one that people don't know about yet. But I think when they see it, they're going to be pretty stunned. It's a serious film, but it's also a film with a lot of fun in it.
This is definitely annoying news to anyone hoping for a crossover between Spider-Verse and the MCU multiverse. I was expecting a different solution to the problem that Sony caused.
The we saw a new Spider-Verse 2 promo detail that tied the sequel to the Venom reality. But Sony had already linked up Venom 2 to No Way Home. That means those stories happen in the same multiverse.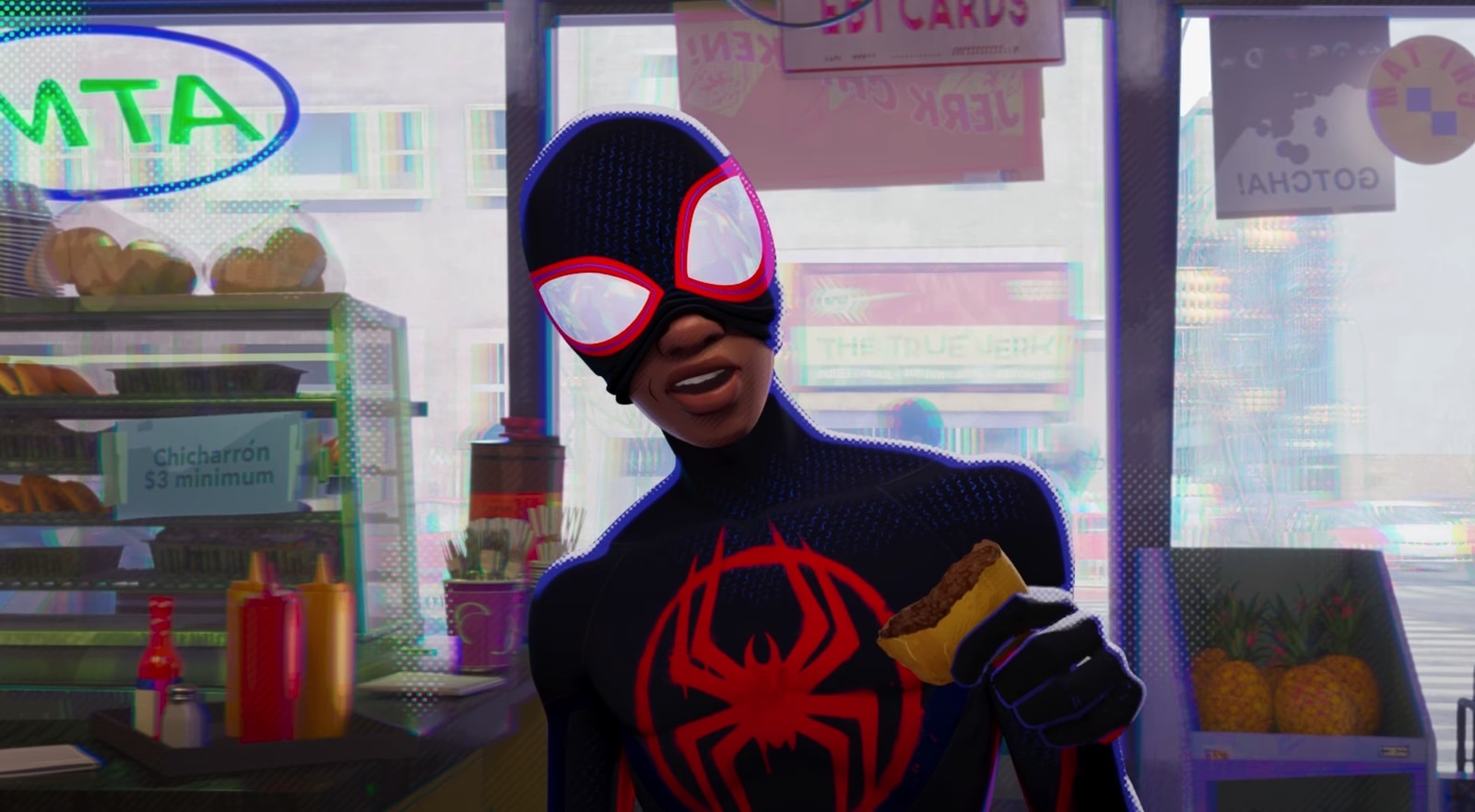 Doc Ock might cameo in Spider-Verse 2
If that's not enough, Sony has featured Doc Ock's (Alfred Molina) voice in a recent Spider-Verse 2 clip saying that iconic "Hey, Peter!" line of his. This is another incredible Easter egg for Spider-Verse 2 that fans will love hearing. You'll catch it after about 20 seconds in the clip at the end of this post.
If Spider-Verse 2 and the other MCU stories are part of the same multiverse, then cameos like Doc Ock and Venom make sense. And they're incredibly exciting. Because the implication is that Sony's other Spider-Man variants could appear in the animated feature.
Rumors said that Tom Holland, Tobey Maguire, and Andrew Garfield could cameo in the film. More recently, reports said the latter would appear as a live-action variant.
But if the Spider-Verse and the MCU multiverse are separate, then those cameos would mean little. They might look and sound like the characters we love, but it's not them. They're variants.
It looks like Sony might want to have its cake and eat it too. Link Spider-Verse 2 to the MCU without actually doing it. And that might steal from the magic of what seems to be an incredible adventure.
There's another explanation for the Easter eggs that's equally bad for Sony. Maybe Sony is using these Easter eggs to drive up hype about Spider-Verse 2 by misleading fans. But fans will expect to hear Doc Ock in Spider-Verse 2 now that his voice is in the promo.
Thankfully, we only have a few more days of waiting to do, as Across the Spider-Verse hits theaters this Friday.