Spider-Man: Across the Spider-Verse is almost here. It's the second installment in the Miles Morales (Shameik Moore) story that started a few years ago. While Spider-Verse 2 definitely isn't the final chapter, we're looking at an adventure that's 140 minutes long. That's plenty of time for Spider-Man surprises from across the multiverse, like the MCU Easter egg that Sony dropped during one of the trailers.
We now have a new Spider-Verse 2 leak that makes me worry about the MCU multiverse again. I can't explain without spoiling some Across the Spider-Verse surprises. Avoid what follows if you don't want to know what happens in Sony's next Spider-Man adventure.
The Spider-Verse 2 multiverse has a problem
Sony dropped a new Spider-Verse 2 trailer a few weeks ago and included in it a reference to Tom Holland's Peter Parker. But given everything Sony showed in the Across the Spider-Verse trailer, I saw an immediate problem.
I started worrying that Sony would ruin the MCU multiverse with its multiverse take. Sony then went on the record to say that the multiverses aren't connected, alleviating my concerns. But I wasn't thrilled to hear Spider-Verse 2 isn't part of the massive MCU multiverse.
It's not that Sony referred to Marvel's MCU universe as Earth-199999. It's that Spider-Verse 2 proposes a multiverse where a society of multiversal Spider-Men can move freely between timelines. And this is a big problem for the MCU's multiverse.
Having a Spider-Man force like that could instantly fix all of the MCU's problems. You'd have no reason to worry about Kang's imminent attack on the multiverse with so many Spider-Man variants ready to intervene.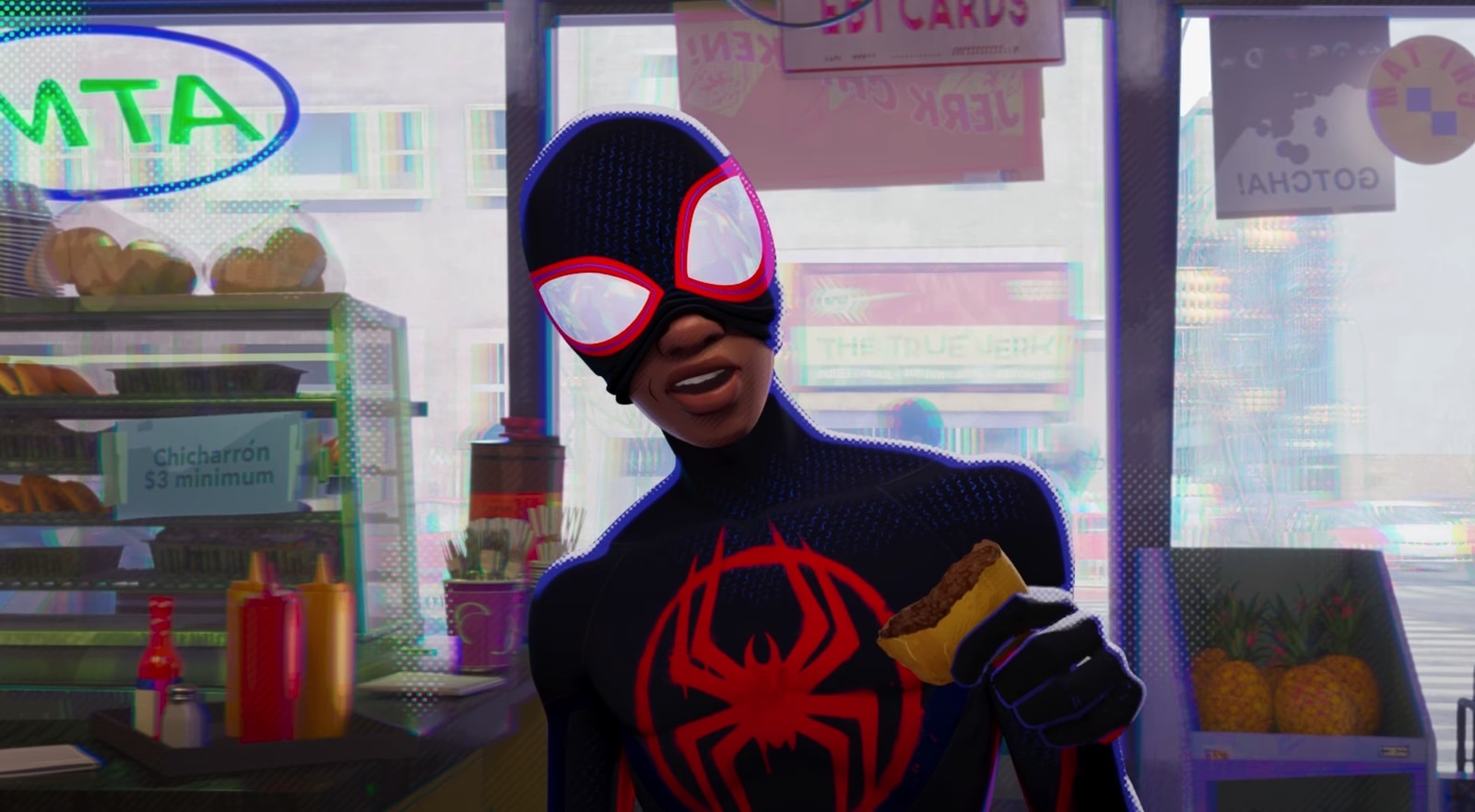 However, Sony fixed all that with a recent remark, saying the Spider-Verse 2 is a different multiverse. Here's what co-director Kemp Powers had to say about the confusion:
The world of Miles Morales and Spider-Verse, it's not tied into the Marvel Cinematic Universe or anything like that. But this is a [Christopher Lord and Phil Miller] film. We like to have a little bit of fun, we like to be a little bit meta and to acknowledge the world in which we are creating these stories. That's the best way to explain it.

This isn't something where we did anything in conjunction with Marvel. Miles's universe, trust me, there's plenty to work with. That gag is one of many, and my favorite gag is one that people don't know about yet. But I think when they see it, they're going to be pretty stunned. It's a serious film, but it's also a film with a lot of fun in it.
Is Tom Hardy's Venom in the Spider-Verse 2?
Remember the early screenings of Venom 2? They had a clear point, to get the word out that Tom Hardy's Venom will find himself on Earth-616, the MCU's primary universe. Just like that, Sony connected its Sony's Spider-Man Universe (SSU) to the MCU. Then, No Way Home arrived, bringing Tobey Maguire and Andrew Garfield to the MCU.
Just like that, Sony ensured the massive Marvel multiverse contains all of its Spider-Man adventures. That's why I fully expected Spider-Verse 2 to be a part of the same larger SSU. And that means it'd be part of the MCU.
According to what Kemp said, that's not the case. But then, how can the Venom reality connect to the Spider-Verse 2 multiverse?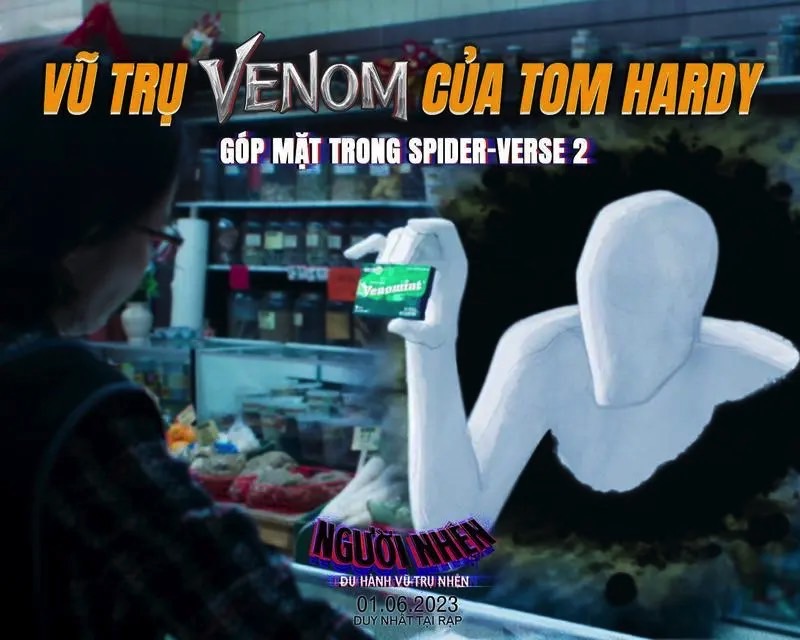 That's the newest Spider-Verse 2 spoiler, which comes courtesy of Sony Vietnam, via The Direct.
Tom Hardy's name doesn't need a translation, but here's what that message reads:
Tom Hardy's Universe appears in Spider-Verse 2.
Also, here's what Sony said in the status update:
After the LEGO universe, the Venom live-action universe will also feature in the Spider-Verse. And there will be more exciting things to be revealed!
Fans of Venom have recognized Peggy Lu's Mrs. Chen and her convenience store from the live-action movies.
These Easter eggs are certainly exciting if you've seen all the SSU and MCU movies. But they don't work if you want the Spider-Verse 2 multiverse to be separate from the MCU.
I'm still excited to see Spider-Verse 2 and hope the story will be part of the larger MCU multiverse. But only if Sony can deliver a sensible explanation for everything.