Next week marks another busy 7-day stretch jam-packed with new Netflix releases, and in the newest edition of our week-ahead snapshot of what's coming to the streaming giant, we've got the latest on some of the biggest and best titles that we think most people will want to add to their watch lists. Some of them include returning favorites, like a new season of one of Netflix's longest-running reality franchises (Selling Sunset).
Others, meanwhile, include new documentary releases, and we'll tell you about three of those to check out among the larger roundup of new releases for the week.
Selling Sunset: Season 6
First up is a Netflix release that's managed to achieve what so few seem able to accomplish these days, as the streamer reorients itself more toward profitability and cancels series at the drop of a hat now. While most Netflix shows seem to end at around 3 seasons or so, Selling Sunset — in which we follow the daily lives and drama of the gorgeous real estate agents associated with the real-life Oppenheim Group — is now preparing to release its sixth season on Netflix.
Honestly, I can hardly believe it's lastest this long, but what's more — Selling Sunset Season 7 is also already in the works, as well.
About the new season, which debuts on May 19, viewers can once again expect luxe real estate and major drama. "These ladies will do what it takes to make it to the top of their game, all while trying to keep their personal lives intact," Netflix teases. "This season, new agents mean new drama. The realtors of The Oppenheim Group return with sleek penthouse listings, personality clashes, and pregnancies — and throw enough shade to cover every cabana in Los Angeles."
XO Kitty, Black Knight + more Netflix releases
Moving right along, remember the To All The Boys I've Loved Before movie? It proved so successful for Netflix that the streamer ultimately released three of them: 2018's To All The Boys I've Loved Before, 2020's To All The Boys: P.S. I Still Love You, and 2021's To All The Boys: Always and Forever.
Now, here comes XO, Kitty, a 10-episode spinoff of the YA movie franchise arriving on May 18 that's all about a side character from the movies — Kitty Song Covey, the younger sister of the main character Laura Jean. Kitty is really who helped push Laura Jean and her crush Peter Kavinsky together in the first place (IYKYK), and now it's time for the spunky 16-year-old to get a story all her own.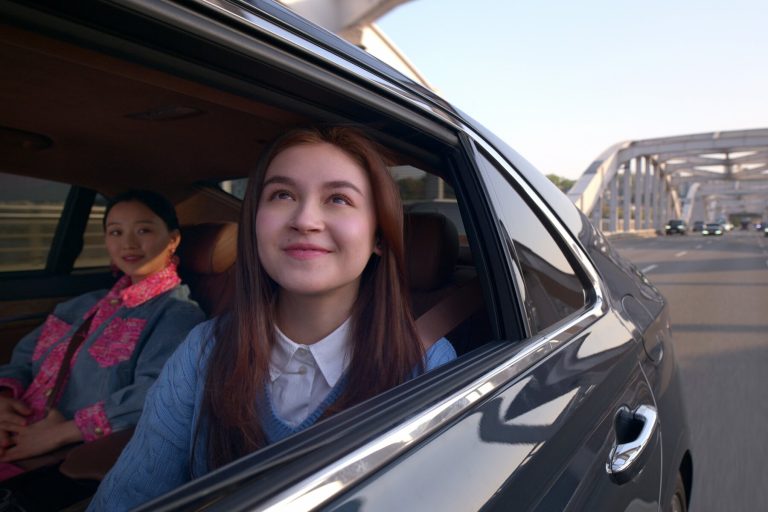 Per Netflix, "Ready to make her own mark in the world, Kitty leaves her Portland, Oregon, home behind to attend the same school her mom went to, the Korean Independent School of Seoul, or KISS. Kitty's long-term, long-distance boyfriend, Dae (Minyeong Choi), also just so happens to go to KISS. In Seoul, love guru Kitty realizes relationships are a lot more complicated when it's your own heart on the line."
Black Knight
This next Netflix release reimagines the bustling, modern metropolis of Seoul as a dystopian wasteland, its cityscape scarred by everything from ruined landmarks to severe air pollution that makes oxygen practically non-existent. Now streaming, Black Knight was written and directed by Cho Ui-seok and presents a protagonist who's kind of like a dystopian DoorDash-er. Black Knight is set in a Korea that's still reeling from a comet strike, which devasted the society and left everyone scrambling for scant remaining resources.
Per Netflix: "In this harsh wasteland, deliverymen known as 'knights' play an indispensable role in keeping people alive by delivering parcels of oxygen and other necessities. Former refugee 5-8, played by Kim Woo-bin, takes on this job and recruits others from the lowest rungs of society to help him overthrow the hierarchy."
Muted
Also coming next week is the Spanish-language series Muted — a dark and suspenseful story about a young man who hasn't spoken a single word since the murder of his parents six years earlier. A psychiatrist sets out to uncover what happened through an ominous-sounding "twisted investigation."
Muted will hit Netflix on May 19. And along these same lines, it's worth adding that Spanish content is an increasing area of focus for Netflix, so much so that the company doubled its amount of Spanish TV originals in 2022 over the year prior and continues to launch more that go on to rack up significant viewership worldwide (like the recent thriller The Snow Girl).
Three Netflix documentary releases coming next week
Finally, we've noted before that Netflix's documentary division has been working overtime in 2023, producing a string of buzzy titles ranging from Gunther's Millions to Madoff: The Monster of Wall Street, Waco: American Apocalypse, and Pamela, a love story. Over the coming week, we're getting three more titles to add to that list.
Anna Nicole Smith: You Don't Know Me
Speaking of the Pamela, a love story doc that we just mentioned — all about, of course, the one and only Pamela Anderson — another '90s sex symbol is the focus of a new Netflix documentary release.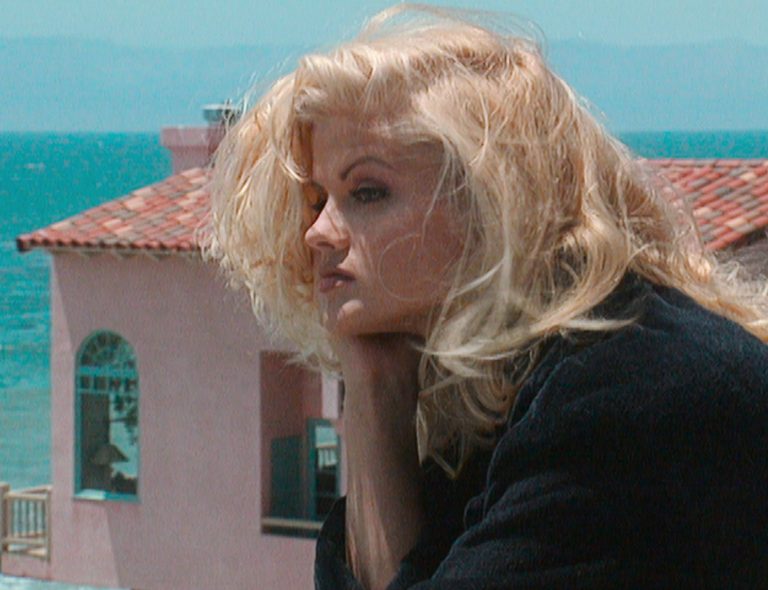 Anna Nicole Smith: You Don't Know Me, from director Ursula Macfarlane, brings the documentarian's lens to the life, career, death, and secrets of Vickie Lynn Hogan — the model and actress better known as Anna Nicole Smith, who first appeared in Playboy in 1992 and who, for a time, was the embodiment of the "breathless bimbo stereotype" (in Netflix's words).
The movie will feature never-before-seen footage, home movies, and interviews — including a conversation with one of Smith's oldest friends named Missy, who offers insight into who her friend really was and what she meant to her family and loved ones. Release date: May 16.
McGregor Forever
From Netflix's official synopsis of this next limited documentary series about the infamous mixed martial artist from Ireland:
"In 2021, Conor McGregor faced one of the most demanding years of his career. Three fights in 12 months with the eyes of the world watching. Now, as the superstar prepares for his return to the octagon as he takes on the most important battle of his career, this all-access series will be a behind-the-scenes look at how Conor got here and why he's still the driving force in the UFC." Release date: May 17.
Working: What We Do All Day
As if all of the above wasn't enough to keep you streaming next week, President Obama is also back with another Netflix release. This time, it's a four-part series called Working: What We Do All Day.
Since its founding in 2018, the Higher Ground production company founded by Barack Obama and his wife Michelle has released more than 10 movies and TV series, including 2019's American Factory, a Netflix documentary about the culture clash that arises from a Chinese company restarting a shuttered Ohio factory. The Obamas' new series, a joint production between Concordia Studio and Higher Ground, is built around intimate and behind-the-scenes portraits of people's everyday working lives.
The series is directed by Caroline Suh, and the Obamas are the executive producers. Release date: May 17.