Ever since we've come out of the pandemic, I've found myself pretty much back to my normal travel routines — which means, among other things, that I'm ending up on an increasing number of packed flights, just like old times. It also means that I'm once again falling back on an old standby to keep me entertained while flying the friendly skies: Netflix movies, which offer a great way to pass the time — especially since most of my flights generally last no more than the time it takes to watch a single film on the streaming giant.
Having said that, however, all Netflix movies aren't created equal when it comes to the perfect in-flight entertainment. When you're sitting shoulder-to-shoulder with other fliers — and with people behind, beside, and across from you within easy view of whatever you're watching on your portable device or seatback monitor — maybe you don't necessarily want to reach for a bloody crime drama or something that you know is going to be too risque for a younger passenger who'll be able to see what you're watching.
I don't know about you, but I tend to look for lighter, escapist fare that simply helps me pass the time whenever I watch something during a flight. I'm not looking for Scorsese-level quality; all I want, really, is something that takes my mind off everything. If you, too, ever find yourself in the same predicament, here are seven Netflix movies I recommend watching that fit the bill.
Netflix movies to make your next flight more bearable
Again, I must stress: These aren't the best Netflix movies, not by a long shot. But they'll each keep you occupied for a couple of hours or so, they do a workmanlike job of entertaining you, and we'll take a closer look at each of them now, in no particular order.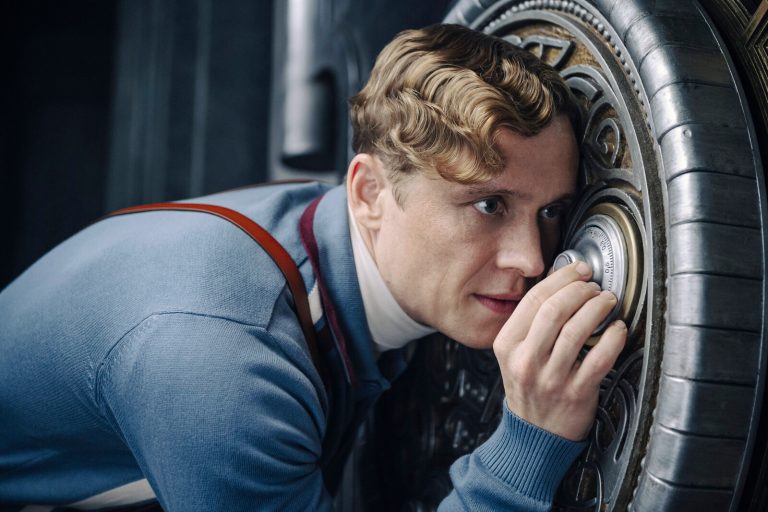 Some of you have a knee-jerk aversion to coming within 10 feet of anything that has director Zack Snyder's name on it. I've never suffered from the same affliction and have always found his movies to offer big, brash, and unapologetically escapist fun. Army of Thieves, the prequel to his zombie movie Army of the Dead, is a heist movie with an abundance of panache, thrills, and typically over-the-top Snyderian visuals.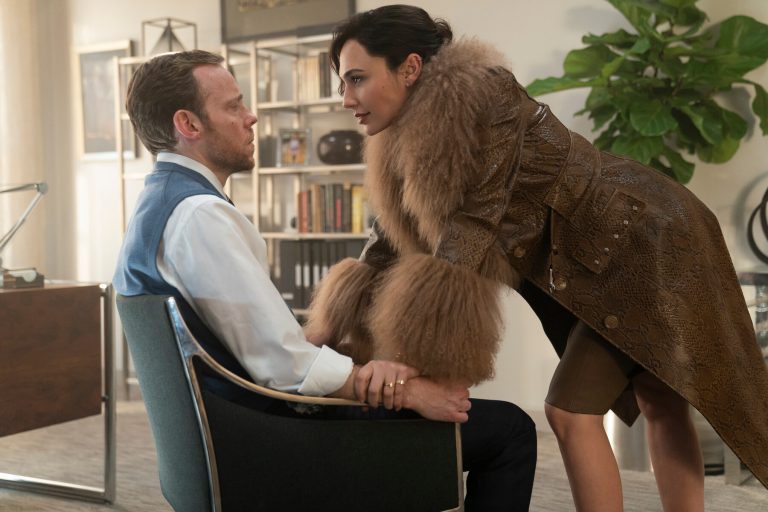 The big draw of this rather silly Netflix crime caper is basically the three names attached to it: Gal Gadot, The Rock, and Ryan Reynolds. Per Netflix: "When an Interpol-issued Red Notice — the highest level warrant to hunt and capture the world's most wanted — goes out, the FBI's top profiler John Hartley (Dwayne Johnson) is on the case.
"His global pursuit finds him smack dab in the middle of a daring heist where he's forced to partner with the world's greatest art thief Nolan Booth (Ryan Reynolds) in order to catch the world's most wanted art thief, 'The Bishop' (Gal Gadot). The high-flying adventure that ensues takes the trio around the world, across the dance floor, trapped in a secluded prison, into the jungle, and, worst of all for them, constantly into each other's company."
It's totally mindless, with an eye-rolling twist at the end, but it'll get the job done and give you something to take your mind off the turbulence, the screaming kid, and all the other indignities of flying.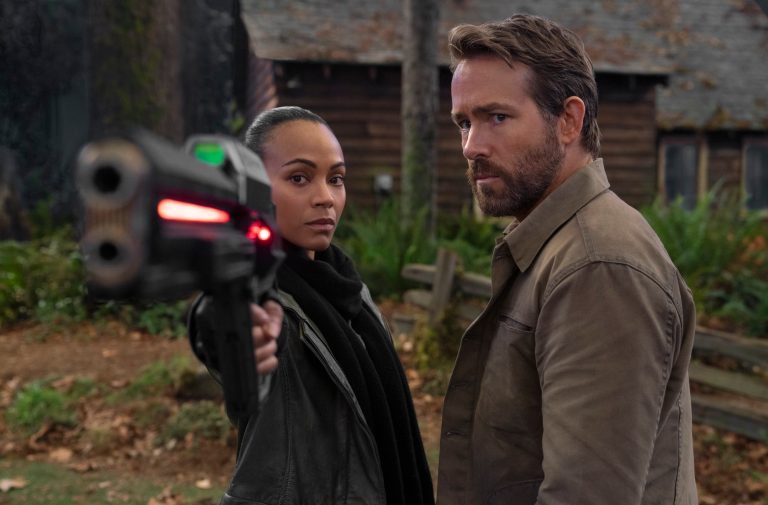 Speaking of Ryan Reynolds, here he is in a much better Netflix movie that I wholeheartedly recommend, one that's full of action and is also quite feel-good. The gist: Reynolds plays an older version of "Adam," a time-traveling pilot who teams up with his younger self and his late father in order to save the future, while also coming to terms with his past. The always-excellent Zoe Saldana is also on hand, helping turn this movie into an earnest meditation on making peace with your own history.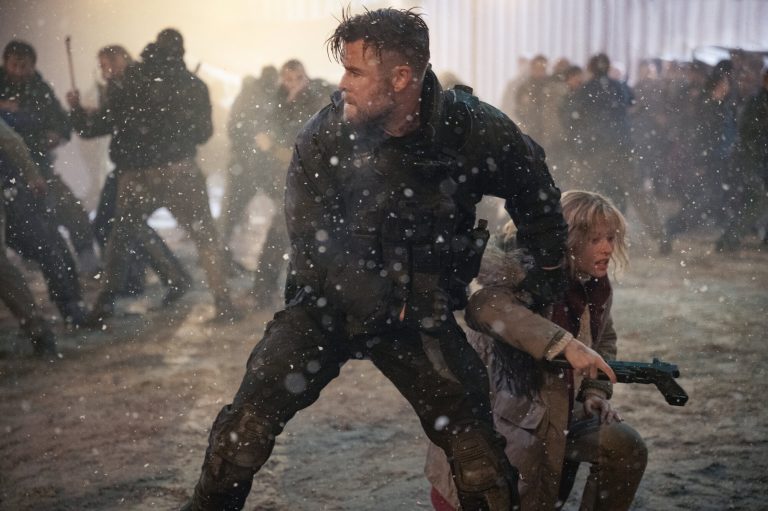 As far as I'm concerned, Netflix action movies don't get much bigger, louder, or more action-packed than Extraction 2, which sees the return of Chris Hemsworth's Tyler Rake, a black-ops mercenary who's tasked with springing the family of a Georgian gangster from jail. At one point, during an extended prison-break sequence, Rake is fighting off a horde of bad guys while his right arm is literally on fire. The movie is non-stop action, with nerve-shredding fight scenes, wicked-cool gun battles, and tightly shot, animalistic hand-to-hand combat.
If you're in the mood for a whodunnit, Netflix's $40 million Knives Out sequel Glass Onion will certainly deliver on that score. At the center of this story is Miles Bron (Edward Norton), a privileged billionaire with more money than he knows what to do with, every luxury you could possibly imagine, and a kind of hippy-dippy approach to life.
He wants his friends to come hang out with him on a private island, so he sends out party invitations in the form of literal oversized puzzle boxes that his friends have to work together to solve and open. He pays a writer to sketch out a murder mystery, and he flamboyantly invites his friends to solve it. It's basically raining money on Rich White Guy island. Until one of the partygoers winds up dead, and now we have a murder mystery on our hands.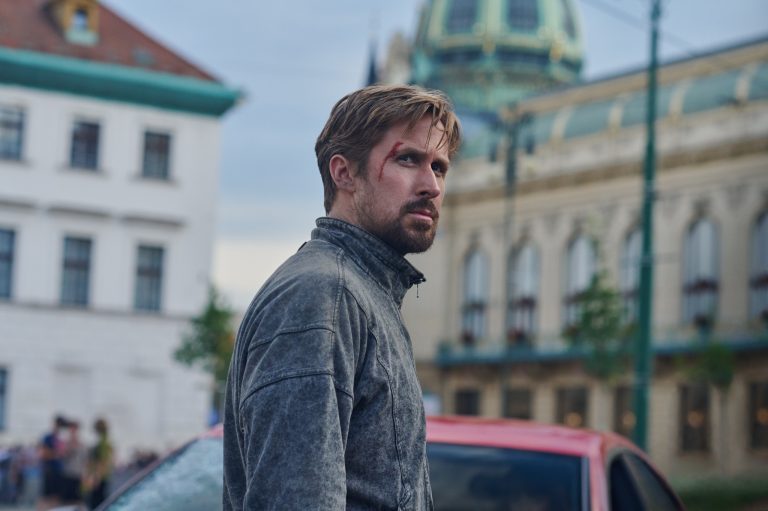 On paper, Netflix's The Gray Man probably sounded to the streamer's executives like as close to a cinematic slam dunk as it gets. A telegenic cast, a ridiculously massive budget, gorgeous European locales, big-name directors, nonstop gun battles, and intense fight scenes — if you're stuck on a flight with time to kill, what's not to like?
The movie, from the Russo brothers of Avengers fame, is an adaptation of The Gray Man series of espionage novels by writer Mark Greaney. The Netflix logline: "When a shadowy CIA agent uncovers damning agency secrets, he's hunted across the globe by a sociopathic rogue operative who's put a bounty on his head."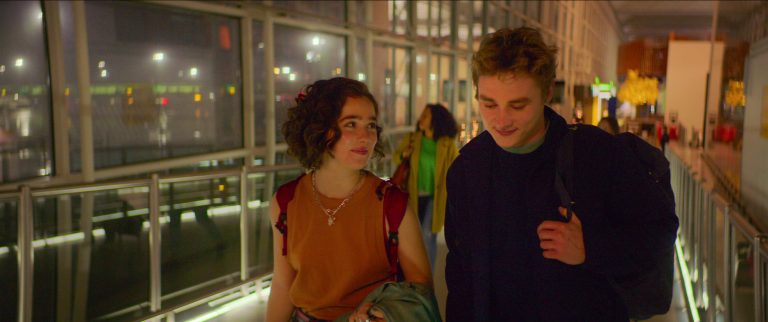 As for this final Netflix movie that's perfect for watching on your next flight, it's a romantic comedy that comes from the producers of the streamer's hugely popular To All the Boys franchise.
Based on Jennifer E. Smith's novel The Statistical Probability of Love at First Sight and starring Haley Lu Richardson and Ben Hardy as the pair of lovebirds, the story finds "Hadley" and "Oliver" slowly starting to fall in love on their flight from New York to London. Until, that is, they lose each other at customs, their hopes dashed, and feeling like the odds are too great that they'll ever find the other again.
"After missing her flight from New York to London, Hadley (Haley Lu Richardson) meets Oliver (Ben Hardy) in a chance encounter at the airport that sparks an instant connection," explains the official Netflix synopsis. "A long night on the plane together passes in the blink of an eye but upon landing at Heathrow, the pair are separated, and finding each other in the chaos seems impossible. Will fate intervene to transform these seatmates into soul mates?"