2023 has gotten off to a somewhat muted start for Netflix, all things considered. Notwithstanding outliers like new seasons of Ginny & Georgia as well as You, there's been a lot of, for lack of a better word, experimental content that's comprised the streaming giant's release slate over the last several weeks. That includes docuseries, international programming, and other such titles that audiences here would basically know nothing about and have to decide if they want to take a chance on or not.
And the proof is in the pudding … or, rather, in the data. Netflix's weekly Top 10 charts, for example, show that subscribers have generally spent less time from one week to the next bingeing the top TV shows on the platform since the start of the year. Hope, as they say, nevertheless springs eternal — and so does the ever-expanding Netflix release lineup. That lineup includes a slew of new titles to check out over the coming days, a curated selection from which we'll take a closer look at below.
Sex/Life Season 2
First up is the return of one of the steamiest Netflix releases of all time, the hot and heavy Sex/Life starring Sarah Shahi that's built around female identity and desire.
Abysmal ratings notwithstanding (Sex/Life currently has a pretty terrible 21% critics' score on Rotten Tomatoes, and a barely better 36% audience score) there was never any doubt that the streamer would find a way to bring back this nudity-filled drama. Accordingly, Season 2 is coming on March 2.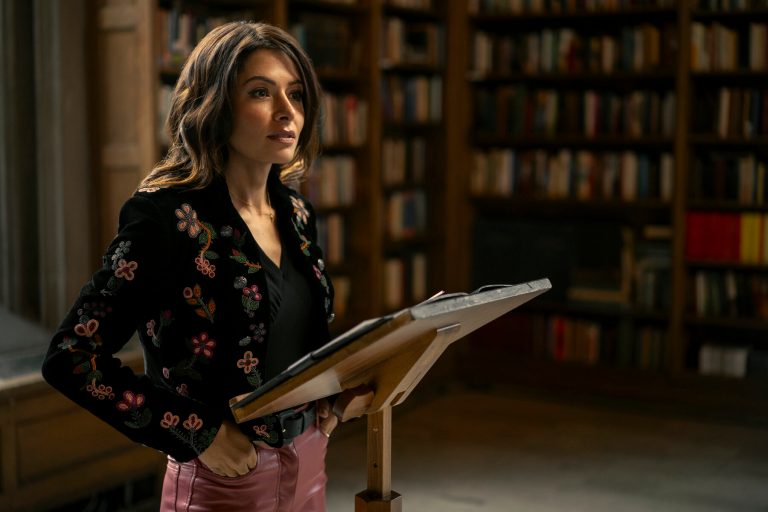 "I wanted to make a show that says that it's okay for women to admit that we have desires, that we've had sexual experiences, and that we want to have more of them," series creator Stacy Rukeyser said as part of an interview included with Netflix's press material for the show.
"Billie and Sasha are both smart, Ivy League-educated women, living successful lives, who also really enjoy sex. Usually, when you see a female character like that, she's the villain or the bad girl, or she gets punished for being wild, while men are being praised for being rakish and giving in to their desires."
Shahi plays a suburban wife and mother in the series, one with what's described as a provocative "wild-child" past.
Chris Rock: Selective Outrage + more new titles
Moving right along, meanwhile, next week will actually mark something of an extraordinary moment in the annals of Netflix, given that the streamer is about to pull off a live global event for the first time in its history. The event is a standup comedy performance, for which comedy legend Chris Rock will be performing on March 4 from a stage in Baltimore.
Chris Rock: Selective Outrage will stream live starting at 10 pm ET/7 pm PT. Notably, the performance will also come almost a year after actor Will Smith slapped Rock on stage during the 2022 Academy Awards, following a joke Rock made about Smith's wife.
Additional Netflix releases to check out
In terms of what other releases are coming soon: Barring one exception below, these next titles are global releases that include a Spanish-language Netflix drama, a quiz show, and yet another Korean release to add to Netflix's growing library of K-drama content.
Cheat: In this new Netflix quiz show, filmed in front of a studio audience, hosts Danny Dyer and Ellie Taylor encourage contestants in a battle of the brains as well as bold-faced lying. Four players are put to the test across three rounds in an attempt to win a jackpot totaling more than £50,000. And as the title of this show implies, you're encouraged to cheat … without getting caught. Release date: March 1.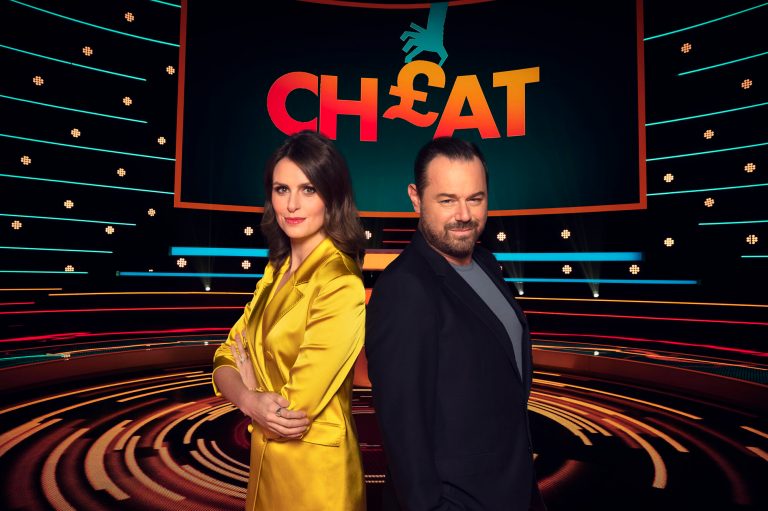 Divorce Attorney Shin: The last time Netflix gave us a series about an unlikely attorney fighting on behalf of clients, it was Extraordinary Attorney Woo — a woman on the autism spectrum who becomes a brilliant lawyer. This time, the lawyer is a former pianist who moves into the legal profession. From the streamer's official description of this upcoming release: "Driven by a personal tragedy, a pianist-turned-lawyer navigates the complex world of divorce — fighting for his clients to win by any means necessary." Release date: March 4.
Wrong Side of the Tracks: This Spanish-language drama — about a grizzled war veteran, angry about the way neighborhood drug dealers have corrupted his granddaughter, who takes matters into his own hands — quickly became one of the most-watched Netflix series in the world when it was released back in early 2022. Season 2 release date: March 1.
Netflix movie We Have a Ghost
Finally, Netflix on Friday debuted a new original movie We Have a Ghost, with a cast that includes Stranger Things' David Harbour and in which Harbour plays a ghost haunting a family's new fixer-upper in Chicago.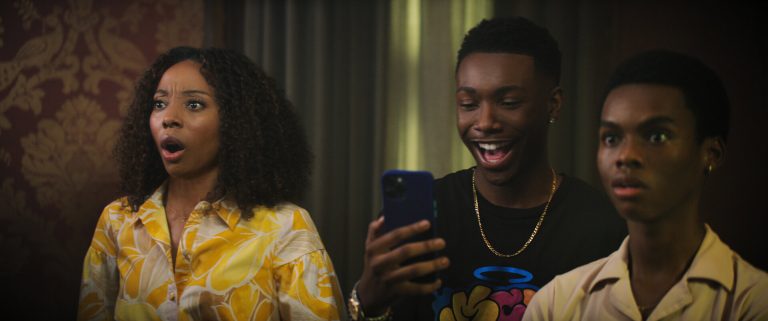 Director Christopher Landon, in an interview included with Netflix's press material, described this Netflix release as "an opportunity for me to make a film that was very much an homage and a love letter to my childhood."
As far as what the movie is about (it was written and directed by Landon), We Have a Ghost introduces viewers to the Presley family, seeking a fresh start in Chicago. They move into a dusty fixer-upper that includes a surprise — a ghost in the attic named Ernest (played by David Harbour). Ernest's best efforts to scare teenage son Kevin notwithstanding, the detached and music-obsessed teen forms an unlikely bond with the ghost.
Anthony Mackie, meanwhile, plays Kevin's stern father, who sees an opportunity to cash in on Ernest by making him a social media sensation. A video of the ghost goes viral, ultimately capturing the attention of a paranormal scientist who alerts her boss at the CIA — and thus restarts a secret program aimed at capturing the ghost.