As a result of Netflix's impending crackdown on password sharing, social media is replete these days with declarations from angry users about how they'll cancel their subscriptions when that move finally takes effect. Separate from that anecdotal data, though, the results of a new survey from the investment bank Jefferies offers some even clearer insights and actual numbers around what the impact of this move from Netflix might be.
Long story short: Jefferies analyst Andrew Uerkwitz wrote in a research note in recent days that 62% out of 380 respondents to a survey about the password-sharing crackdown said they'd give up Netflix once that move goes into effect — undercutting, in other words, the whole premise of the crackdown, which is to convert moochers into paying subscribers.
That could mean millions of users will cancel once Netflix finally cracks down on all the password sharing taking place. The long-term reality might not be as dire as that number makes it seem, as we'll use some of the additional Jefferies data below to show. However, Netflix's own viewership data provides a separate worrying sign, about whether this is the right moment to launch such a move.
Netflix password-sharing survey
"Our estimates imply 21% retention of borrowers in 2023, growing to about 45% by end of 2024," Uerkwitz said, in a glass-half-full perspective about all this that he shared in his research note. "We feel good about this in light of a survey where 38% indicate immediate retention upon password-sharing crackdown."
Basically, he thinks a portion of the Netflix users who leave in a huff once the password-sharing crackdown takes effect will eventually come back, once they realize they can't get a similar experience elsewhere. The streaming giant, of course, is an order of magnitude bigger than all of its rivals, with a release cadence that no streaming alternative can match. "The scale of Netflix's content production," Uerkwitz continued, "becomes more obvious as users try to replace the service."
Of course, Netflix itself acknowledged in its latest shareholder letter outlining the state of the business that it expects some amount of "cancel reaction" in markets around the world in response to the crackdown.
"Later in Q1, we expect to start rolling out paid sharing more broadly," that letter explains. "Today's widespread account sharing (100M+ households) undermines our long-term ability to invest in and improve Netflix, as well as build our business."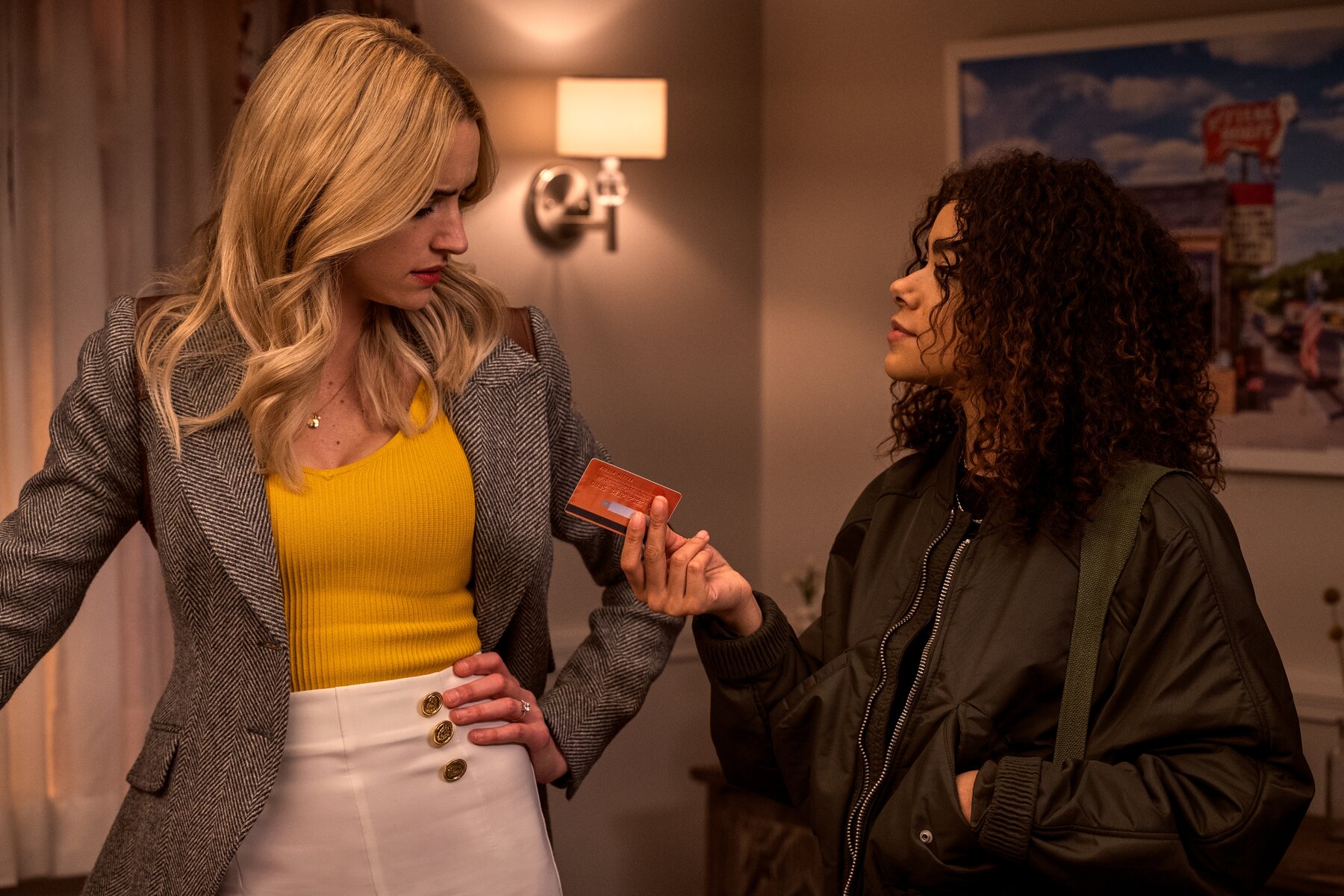 Netflix viewership seems to be falling off a cliff – based on Netflix data
Meanwhile, it's probably worth also bringing up a point here that we made in a recent post, about viewership for the Top 10 shows on Netflix collectively dropping every single week since the beginning of January.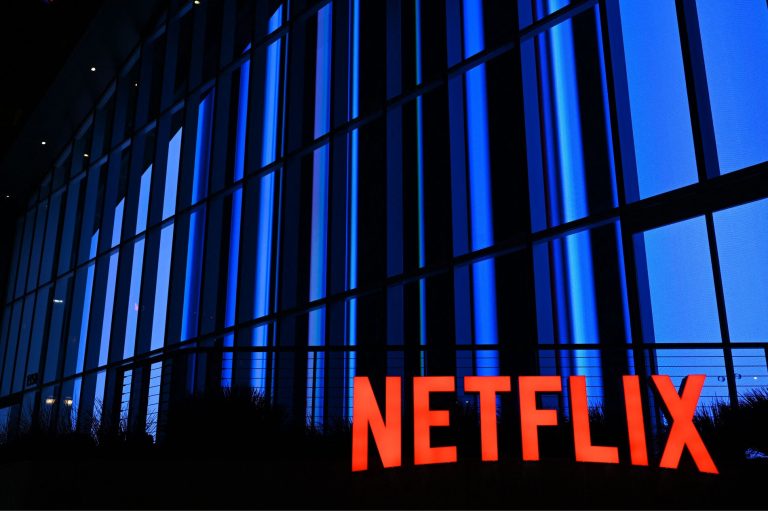 That same trend continued into this month — based on data from the first week of February — which shows that collective viewership of the Top 10 shows on Netflix (a ranking that Netflix updates once a week) continued its freefall. Here's what the full week-to-week viewership decline for the streamer's 10 most-watched series worldwide has looked like since the beginning of the year:
Ginny & Georgia Season 2 helped the Top 10 list during the first week of January pull in almost 564 million hours viewed worldwide. From there, though, the week-to-week declines are precipitous.
During the second week of January, for example, viewers spent 485.8 million hours watching the Top 10 English-language Netflix series that week (including both seasons of Ginny & Georgia, as well as Wednesday, the new season of Vikings: Valhalla, and Kaleidoscope, to name just a few examples).
During the third week of the month, that overall total fell to 363.4 million hours.
And during the fourth week of the month, the total fell further, still, to 252.85 million hours.
The first week of February? That total was down to a little over 197 million hours.
My point: Via the coming password-sharing crackdown, Netflix will effectively be asking more people to pay up — at a time when people seem to be watching Netflix less. And not only that: A sensible Twitter thread in recent days also blasts Netflix for asking people to pony up more money at a time when quality control seems to have diminished (with the rollout of more trashy reality shows than ever) and the cancellation of fan-favorite series continues to abound.
"The funniest thing about this whole netflix debacle is that they think password sharing is what's losing them money when in fact it's the dwindling selection and canceling popular shows after like 1 season lmfao," that Twitter user opines.
It's rolling out widely by the end of March
Netflix, for its part, said in a prior quarterly shareholder letter that on top of its 222 million paid subscriber base, "we estimate that Netflix is being shared with over 100m additional households." And that total includes over 30 million moochers in Netflix's US-Canada market alone.
Nevertheless, the password-sharing that Netflix once overlooked is about to be a thing of the past. The emphasis has quietly shifted from as many eyeballs as possible to as much revenue as possible, as the streaming game has turned into hand-to-hand combat among the major players — which also explains why Netflix in recent months introduced a lower-cost, ad-supported subscription tier.
Continues Netflix's most recent shareholder letter: "While our terms of use limit (the) use of Netflix to a household, we recognize this is a change for members who share their account more broadly. So we've worked hard to build additional new features that improve the Netflix experience, including the ability for members to review which devices are using their account and to transfer a profile to a new account.
"As we roll out paid sharing, members in many countries will also have the option to pay extra if they want to share Netflix with people they don't live with."
My colleague Chris Smith, in an opinion piece earlier this week, argued that if you take a step back, a lot of people are kind of blowing the password situation out of proportion. I don't disagree with him completely. A Netflix subscription doesn't cost that much in the grand scheme of things. You're used to a certain experience and have come to expect it for free for lo these many years — okay, fine. But that's your issue, not Netflix's.
The length of time you've gotten away with something has absolutely no bearing on whether you should get to keep getting away with that thing.
As straightforward as that logic sounds, though, people continue to lose their minds over this whole situation. One TikToker in recent days, for example, filmed themselves going through the Netflix cancellation process in real-time. When it came time to answer the question from Netflix about the reason for the cancellation, the reply that was given: "Y'all trippin."
An update from Netflix about how this will work
Netflix director of product innovation Chengyi Long shared more detail in recent days about how the password-sharing change will work in a company blog post, highlighting some of the key pieces of this overall shift. They include:
Setting a primary location: Netflix says it will help members establish a primary location for their account, and everyone in that household will be able to access the account. This helps Netflix establish who can and can't use (or mooch off of) your account.
Manage account access and devices: A new Manage Access and Devices page now lets members easily manage their account accessibility.
Profile transfer: Per Long's post, "People using an account can now easily transfer a profile to a new account, which they pay for — keeping their personalized recommendations, viewing history, My List, saved games, and more."
Don't worry about losing access while traveling. As part of Netflix's shift toward cracking down on password sharing, and making the home the geographic centerpiece of this new strategy, subscribers will still be able to watch Netflix on their personal devices or log into a new TV at a hotel or holiday rental. The company won't construe that as password sharing, in other words.
And, finally, buy an extra member. Again, from Long — "Members on our Standard or Premium plan in many countries (including Canada, New Zealand, Portugal, and Spain) can add an extra member sub account for up to two people they don't live with — each with a profile, personalized recommendations, login, and password — for an extra CAD$7.99 a month per person in Canada, NZD$7.99 in New Zealand, Euro 3.99 in Portugal, and Euro 5.99 in Spain."