With the release on Valentine's Day of the first four episodes of Perfect Match, Netflix's latest reality show offering finds Netflix once again taking an "if it ain't broke, don't fix it" approach to a genre that always seems to deliver easy wins for the streaming giant.
To the latter point, for example, the first episodes of the new series hosted by Nick Lachey have only been live for some 24 hours, and yet they've already managed to make Perfect Match the #3 TV series on Netflix in the US. That's better than where established Netflix hits like Ginny & Georgia and Wednesday currently stand in the US (#7 and #9, respectively).
Perfect Match on Netflix
Moreover, the new 12-episode series is a reminder that Netflix also has yet to run out of new ideas about how to take a bunch of attractive contestants and give them a new challenge of some sort that's nominally about love, hooking up, or some variation thereof.
Here's how the show works, according to Netflix:
"Each night, the contestants must pair up amongst themselves to share a private suite in a luxe Panamanian villa. Then, couples will compete against other couples in compatibility challenges, where the winners will receive the ability to control which new singles enter the house and who they go on dates with (plus, the winning couple gets to go on an extra-special date for themselves)."
Whoever doesn't get paired up by the end of each night is eliminated, making the game akin to a kind of sexy musical chairs (in the words of creator Chris Coelen).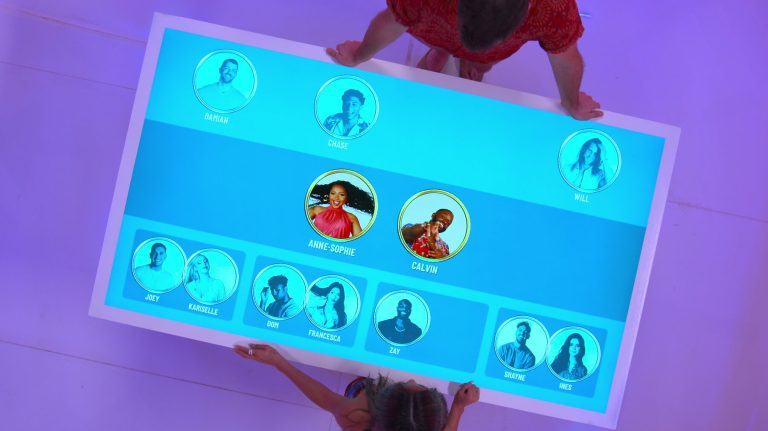 Who's who from the cast
Here, meanwhile, is a brief rundown on who the Perfect Match cast consists of, plus where you've seen them before as well as their respective Instagram accounts.
Additional cast members