I can't be the only Netflix subscriber who's felt that August has been an interminably dry month and overall a bit light when it comes to a critical mass of solid new Netflix releases. At any rate, we've got one more week to go, and there are, fortunately, at least a handful of titles worth checking out on the streamer over the coming days — including everything from a live-action manga adaptation that tons of fans have been waiting for to a new season of The UItimatum: Marry or Move On (for you reality show fans), Netflix's first-interactive rom-com, and much more.
September, at least, is already looking much more promising on the Netflix releases front. We'll take a deeper dive into all the good stuff there soon enough. For now, as always, our latest week-ahead Netflix snapshot is part of a broader mix of Netflix coverage that's intended to help you figure out what to watch next, other examples of which include:
One Piece: Netflix's highly anticipated manga adaptation is finally here
First up, perhaps the most highly anticipated of this week's Netflix releases is One Piece, the 10-episode live-action adaptation of Japan's best-selling manga series in history from Eiichiro Oda.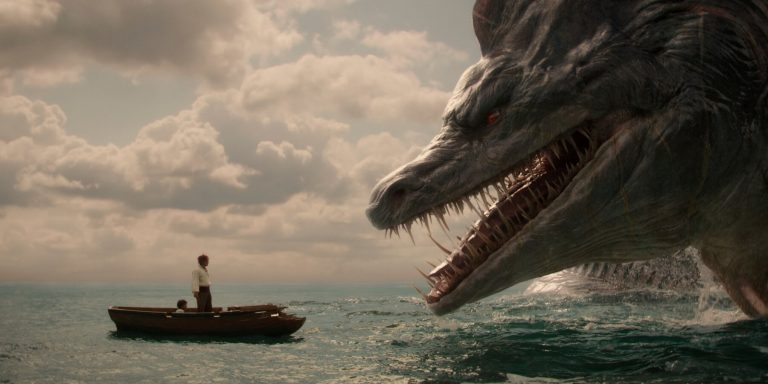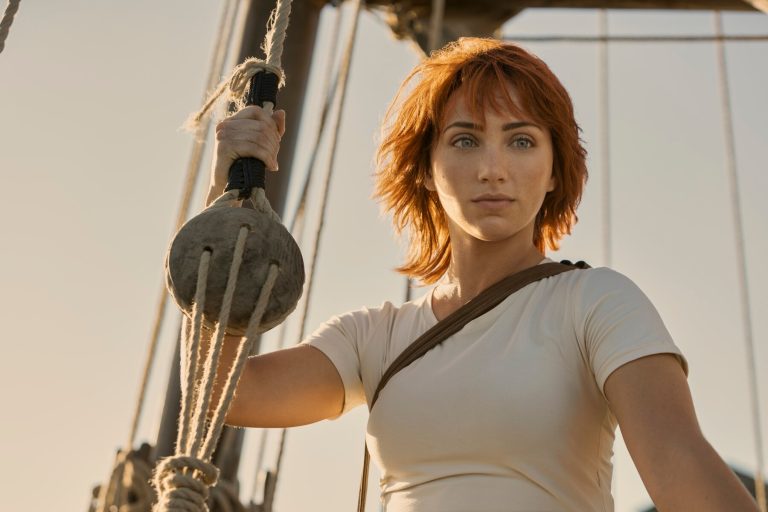 Netflix first ordered it as a 10-episode series back in 2020, and as far as what this beloved story is about: The rookie pirate Monkey D. Luffy has longed for a life of freedom since basically forever. He leaves his small village to go on a quest to find the legendary treasure "One Piece," which would make him King of the Pirates.
"But in order to find the ultimate prize," Netflix continues, "Luffy will need to assemble the crew he's always wanted before finding a ship to sail, searching every inch of the vast blue seas, outpacing the Marines, and outwitting dangerous rivals at every turn." Release date: Aug. 31.
To learn more about the show, follow the One Piece social media channels below:
Netflix's first choose-your-own-adventure rom-com
Moving right along, there are already a slew of Netflix releases that check the romantic comedy box, including new-ish movies like The Out-Laws, You People, and Happiness for Beginners. But when the streamer's newest rom-com Choose Love debuts on Aug. 31, it will offer something completely original for fans of the genre: Interactivity.
Romantic comedies are all about choices. Will they or won't they? Will she choose the nerdy nice guy or the handsome price? (You can tell I watch a lot of rom-coms, right? Just kidding.)
In Choose Love, a 77-minute special from director Stuart McDonald, viewers will get introduced to Cami Conway, a young woman who has her dream job as a recording engineer and seems destined for engagement, marriage, and children with her boyfriend, Paul. Nevertheless, she feels like something is missing in her life.
"Is it just FOMO and the fear of commitment that goes with it?" reads the official Netflix synopsis. "Or is she actually missing out on an even better career, perhaps the long-abandoned singing career she once dreamed of? And is Paul the love of her life? What if it's Rex Galier, the sexy British rock star, who walks into her studio and becomes irrepressibly smitten? Or could it be Jack Menna, her first love, 'the one that got away,' the idealistic world traveler, who returns home and is ready to rekindle their youthful passion?"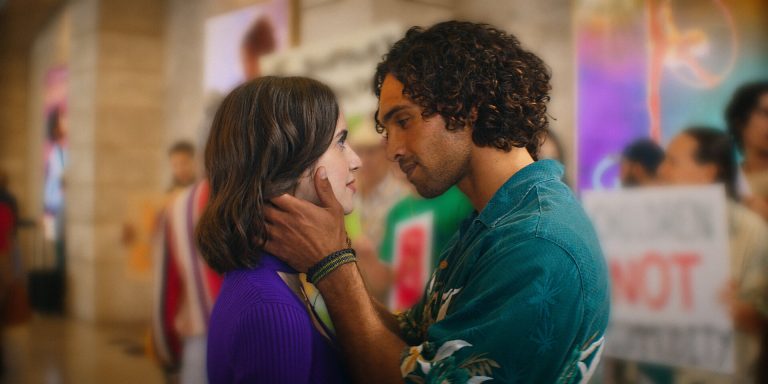 That's where you come in.
Throughout Choose Love, Cami will be faced with "tempting but tough choices," ranging from ethical dilemmas to even silly "Truth or Dare" moments. Viewers will get to choose which way they want the story to go, resulting in multiple possible storylines and even a variety of different endings. Depending on what device you're using, you'll use your remote, gaming controller, mouse, or finger to make choices as the story unfolds.
Note: You'll see an interactivity "spark" badge displayed on the bottom of the Choose Love page on Netflix if your device supports interactive titles like this one..
Three more Netflix releases coming next week
The Ultimatum: Marry or Move On (Season 2): Get ready, fans. This season of Netflix's The Ultimatum: Marry or Move On will be the most dramatic yet … wait, I think I'm getting my trashy reality shows mixed up.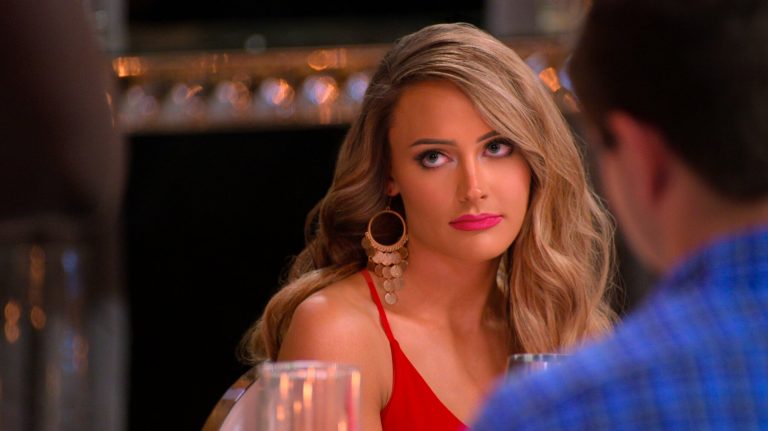 The Ultimatum is a silly, borderline exploitative Netflix reality franchise that's back for a second season (split into two parts) of potentially breaking up couples or ensuring that they go through with a marriage that one of them is shaky about. I know, I know, I'm revealing my bias, so I should add that this franchise is successful enough that Netflix has already developed a spinoff of it (The Ultimatum: Queer Love). And, for the unaware, the basic premise is the following:
The participants are couples on the verge of marriage, but with one partner each that's a bit iffy on the prospect. During the show, the partners pair up and see if they think an alternate future might be possible — and, as per the title, the more serious partner's ultimatum is either met with marriage or the other person moving on. New episodes release date: Aug. 30.
Disenchantment Part 5: I don't know about you all, but I'm definitely going to be sorry to see this next one go.
The animated comedy from The Simpsons creator Matt Groening is coming to an end with its fifth season, which means we're about to say goodbye to these zany and lovable characters in just a matter of days. From the official Netflix synopsis: "The misadventures of hard-hitting, hard-drinking Queen Bean, her feisty elf companion Elfo and her personal demon Luci culminate in an epic battle for Dreamland in the fifth and final installment of Matt Groening's comedy fantasy series Disenchantment.
"To save Dreamland from Queen Dagmar's wicked rule, Bean must vanquish her mother and outrun a prophecy that foretells she will kill someone she loves. The stakes are as high as ever as our heroes face Satan, a headless corpse, an evil scientist and most terrifying of all — their true destiny." Release date: Sept. 1.
Live to 100: Secrets of the Blue Zones: Everyone, everywhere, wants to live a long and happy life. Most of us are really just guessing about what that truly entails — but what if you could, in a way, reverse-engineer the formula? That's what bestselling author Dan Buettner sets out to do in this Netflix documentary series, in which he travels the globe investigating the diets and lifestyles of the people on the planet who are living the longest and happiest lives.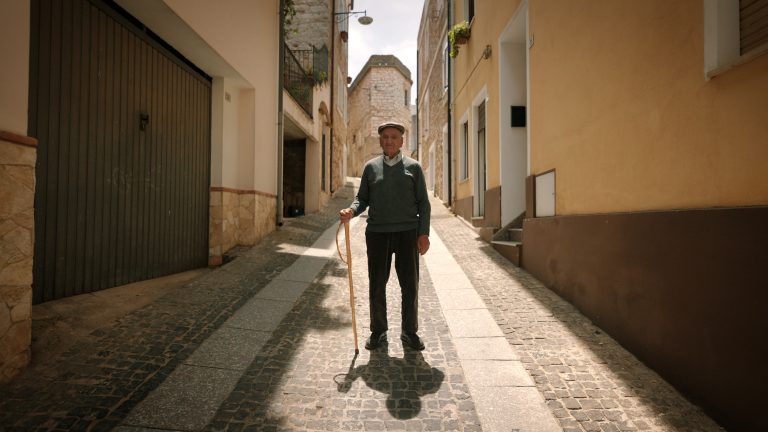 "The series is the culmination of 20 years of identifying and studying the world's longest-lived people," Buettner said in a Netflix interview about the project. "I cannot imagine a better source of expertise for learning how to live a longer life, than from people who've actually achieved it. And the core secret they have to offer us is not at all what you think."
If you want to know just a smidge of the best advice he comes up, the formula involves a mostly plant-based diet, natural movement, and putting family above everything. All of which sounds so American, right? Release date: Aug. 30.