NBC's Peacock streaming service has spent 2023 striving to confound anyone and everyone who's already passed judgment on the 3-year-old service and who considers it an also-ran in the Streaming Wars. For months now, with the steadfastness of The Little Engine That Could, the streamer has been releasing one well-received title after another, everything from Natasha Lyonne's Poker Face to the Kaley Cuoco dramedy Based on a True Story to Pete Davidson's show Bupkis that's loosely based on his own life — as well as the outrageously bonkers Mrs. Davis (from the creator of Lost and Watchmen), which for better or worse is like nothing else you'll see on TV this year.
Add series like those and others to Peacock's older library titles — including the super timely and well-made Putin-focused docuseries Once Upon a Time in Londongrad or 2010's Scott Pilgrim vs. the World, the cast of which is reuniting in November for a Scott PIlgrim Netflix anime — and it makes for quite a satisfying mix of content, indeed. And that's even before you get to the category of top-rated, can't-miss Peacock shows, three examples of which you'll find below.
For the month of September, we'd like to recommend three Peacock series that subscribers ought to seek out, including Peacock's upcoming John Wick prequel series that arrives later this month as well as two older titles: A video game adaptation, and a British sitcom about an all-female Muslim punk rock band.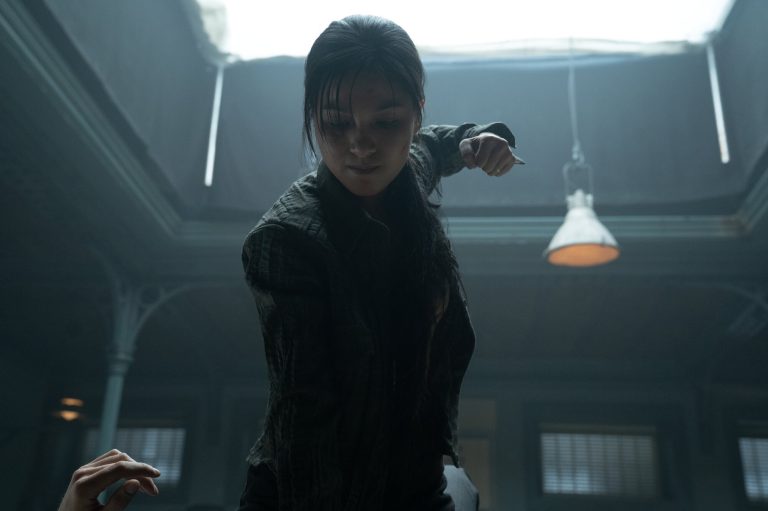 Without question, the biggest thing to hit Peacock in September will be The Continental, a three-part series that serves as a prequel to the John Wick movies and is set in and around the noirish, foreboding hotel chain for bad guys that's such an iconic component of the movies.
Its focus will be the suave, debonair character of hotel owner Winston Scott — a man who holds a lofty position in the criminal underworld but who, apart from his friendship with Wick and his closeness with The Continental receptionist Charon (who's also Winston's right-hand man), is something of a blank slate. Beneath his many terse quips ("And away we go…") there's a suggestion of a complex and dangerous past. He has a tattoo of the Ruska Roma on one wrist and drinks martinis with three olives. We know almost nothing else about him, other than that he's clearly survived a long and brutal game.
Moreover, if you were worried about the TV show not living up to the quality of the movies when it comes to the fight scenes, maybe this will ease your mind:
"The three-part event will explore the origin behind the iconic hotel-for-assassins centerpiece of the John Wick universe through the eyes and actions of a young Winston Scott as he's dragged into the hellscape of 1970's New York City to face a past he thought he'd left behind," reads Peacock's series description of The Continental. "Winston charts a deadly course through the hotel's mysterious underworld in a harrowing attempt to seize the hotel where he will eventually take his future throne."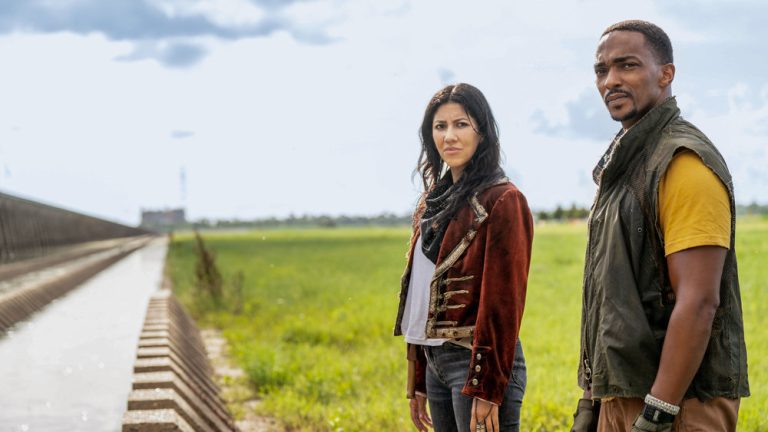 As for this next Peacock gem — Forgive me, but I thought it was par for the course for live-action video game adaptations to generally pretty dumb, a mess, or overall forgettable affairs. Peacock's take on the Twisted Metal franchise, starring Anthony Mackie and Stephanie Beatriz, has no business whatsoever being this funny, this addictive, this good.
The plot: Based on the classic PlayStation game series, Twisted Metal follows, per the streamer, "a motor-mouthed outsider offered a chance at a better life, but only if he can successfully deliver a mysterious package across a post-apocalyptic wasteland. With the help of a badass axe-wielding car thief, he'll face savage marauders driving vehicles of destruction and other dangers of the open road, including a deranged clown who drives an all too familiar ice cream truck."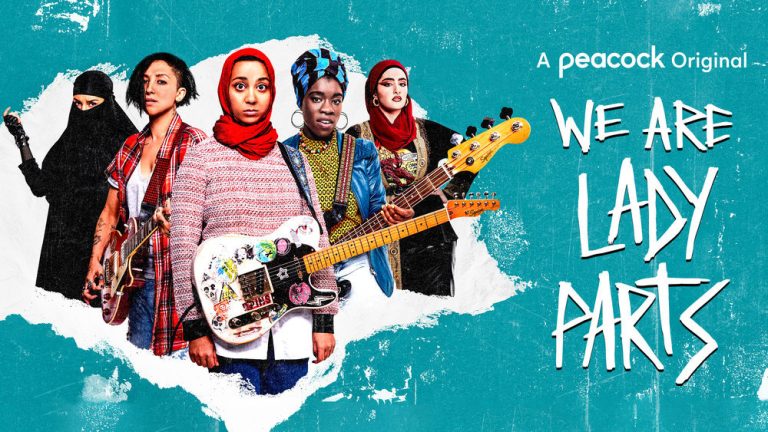 Finally, if like me you found Nida Manzoor's feature film directorial debut Polite Society a lovely and deliriously entertaining contender for all the year-end Best Movies of 2023 lists, here is your assignment: Put her six-episode sitcom We Are Lady Parts on your watch list this instant.
Manzoor — who once said in an interview regarding her passion for music that "I wanted to be a brown girl Bob Dylan before I wanted to do screenwriting" — is still a relatively young director but already has two projects under her belt that I consider near-perfect. They are the aforementioned Polite Society, a heartwarming drama about the power of sisterhood that's also sprinkled with everything from martial arts action to a tribute to Bollywood, along with razor-sharp British wit and a raised middle finger to the hierarchies of social class. And the other is We Are Lady Parts, which is both the name of the show as well as the female band portrayed in it (Lady Parts).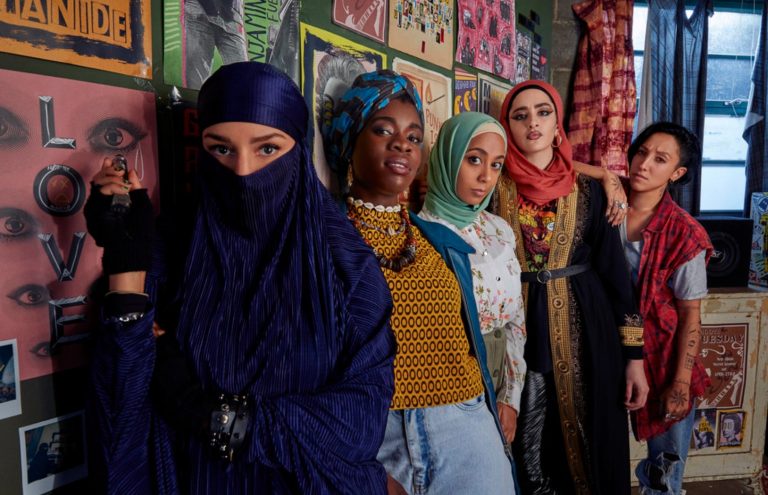 The story unfolds from the perspective of Amina Hussain — "a geeky microbiology PhD student," Peacock explains, "who's on the lookout for love" and who the band recruits to be its unlikely lead guitarist when Lady Parts' intimidating frontwoman sees something in Amina. "However, the other members — taxi-driving drummer Ayesha, cartoon-drawing bassist and backing vocalist Bisma, and the band's wheeler-dealer band manager Momtaz — are not convinced she is right for their band.
"Amina has never met girls like this before, and she's soon swept up in their joyful, anarchic energy and punk spirit. But she becomes torn and caught up between two different worlds — that of her more strait-laced university friends led by her bestie Noor and the world of Lady Parts."