Pete Davidson has always been one of those TV personalities that I can only take in fleeting, episodic bursts, never having been much of a fan of his shtick on Saturday Night Live apart from his music-based sketches (like the show's Squid Game music video from 2021). I've got to hand it to him, though — darn it if the funnyman didn't go and launch a solid, thoroughly enjoyable 8-episode comedy on Peacock, in the form of Bupkis, that audiences are mostly loving and which is endearing, a little uneven, but reminiscent enough of Curb Your Enthusiasm that it represents yet another feather in the cap of NBC's small but growing streamer.
Bupkis, which debuted last week, is a semi-autobiographical show with a star-studded cast that straddles the line "between reality and absurdity" to offer up a comedic snapshot of the Tao of Pete. Additional stars on hand include Edie Falco and Joe Pesci, who help bring deeper resonance to this story about Davidson working through the baggage of fame to try and form meaningful relationships.
Falco plays Davidson's mom, while Pesci is his grandfather — and Davidson, in addition to starring in the show, also wrote and executive-produced it along with Lorne Michaels. "Pete Davidson's second crack at playing a fictionalized version of himself may feel faintly recycled, but a terrific supporting cast and some surprising depth ensure this series adds up to more than just Bupkis," reads the Rotten Tomatoes critics' consensus of the show.
On Rotten Tomatoes, by the way, Bupkis currently enjoys a very strong 90% audience score, and a not-too-shabby 75% from critics at the moment.
The thing I think that intrigues me the most about Bupkis is that it subconsciously plays with the question so many of us can't help asking — in the words of a Hollywood Reporter scribe, what is it about this guy? There aren't really any big insights in the show, but it nevertheless has fun kind of, sort of, dancing around the question anyway. Not to mention, there's also one prominent cameo after another, from Ray Romano to Al Gore to Machine Gun Kelly.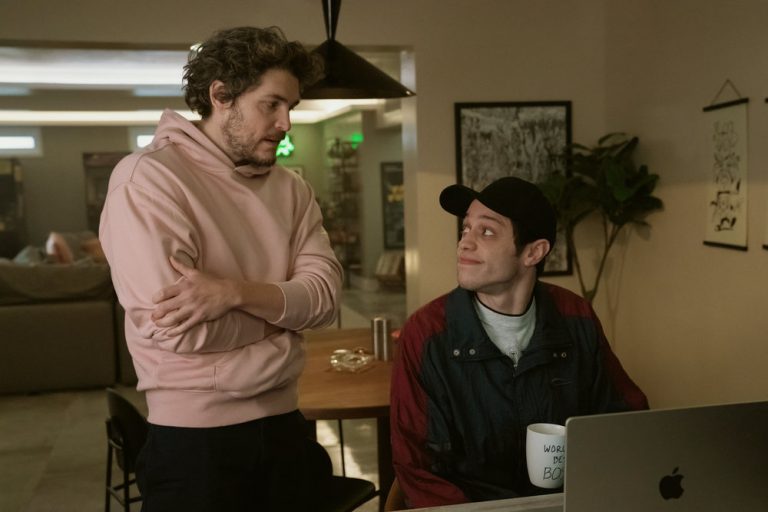 In addition to Bupkis, meanwhile, here are five other Peacock shows also worth checking out if you haven't already: