Only one live comedy show mattered last night — and it certainly wasn't NBC's increasingly cringey and beleaguered Saturday Night Woke. Even if you didn't watch Chris Rock eviscerate Will and Jada Pinkett Smith during his live Netflix standup comedy special — the streaming giant's first-ever such global event, with Rock in top form and live from Baltimore's iconic Hippodrome Theatre — chances are you were probably aware of it, at least. Rock's Selective Outrage special was also the topic du jour on Twitter throughout the evening, while — well, pop quiz: Can you tell me who hosted SNL last night?
I know who it was, and I know many of you can. My point, though: When is the last time you saw as much excitement around Netflix's Chris Rock event as you do around an SNL episode?
Selective Outrage was a noteworthy comedy special for many reasons. Especially for its final 10 minutes or so, which is when Rock finally let loose on Will Smith and sent the Hollywood press hot-take machine into high gear. I would like to focus for a moment, however, on the technical aspects of what Netflix successfully pulled off here.
Think about it: Live broadcasts of pre- and post-show events that were viewable inside the app. Rock's set, broadcast live to Netflix subscribers around the world, with minimal-to-no real problems to speak of. And content-wise, no real disruptions there either — the emcees, the guests, and Rock, everything flowing into everything else without any hitch whatsoever.
If I worked for SNL, I'd be scared to death.
Most of the funniest bits from Rock's performance last night are unrepeatable here, at least not without tons of asterisks. SNL, meanwhile, reached into its familiar grab bag of stale go-to's for last night's cold open and did its umpteenth "Make fun of Fox News" routine again:
A cold open like that one is a perfect example of the malaise that pervades the show, and which has done so for years now. There is absolutely nothing funny about election denialism, which is an especially ridiculous flavor of knuckle-dragging insanity. What the sketch above is an example of, however, is a con job — of SNL trying to pass off as humor one of its favorite forms of pandering. It can best be summed up as: "You know those people you can't stand at Fox? Aren't they just awful?" And … that's pretty much the whole gag.
At the risk of undercutting my own argument, I'll concede that SNL still manages to have its moments every now and then (the whole broken clock right twice-a-day thing). Pedro Pascal's recent Mario Kart/The Last of Us sketch, for example, was pretty excellent.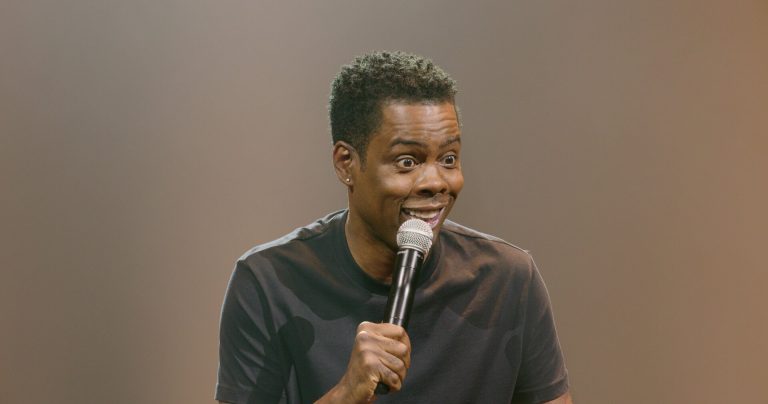 All in all, though, it really does feel like the show's "moments" that break through the noise and turn into the digital equivalent of water cooler chatter the next day barely exist anymore.
I once heard a quote, the provenance of which I've long since forgotten, that basically says beautiful things don't have to ask for attention. To a certain degree, I think the same can be said for comedy. It's either funny or it's not, and people vote with their attention. I know where my and many other people's attention was directed last night. If I was Netflix, I'd use the momentum from Rock's live event to double down on more live comedy — and put NBC's meandering, milquetoast variety show out of its misery once and for all.