The fourth and final season of Tom Clancy's Jack Ryan is now underway on Prime Video, with John Krasinksi this time portraying the new CIA Acting Deputy Director leading up to the July 14 finale of the six-episode season. A co-production of Amazon Studios, Paramount Television Studios, and Skydance Television, Jack Ryan absolutely remains one of the top-tier releases available to binge on Amazon's streaming platform, with an engrossing story and pulse-pounding action sequences — but you don't have to take my word for it.
I spoke with a former CIA analyst last year who spent time in the agency's Directorate of Operations and who also wrote analytic assessments for the president, cabinet members, and other senior-level policymakers during the course of her career. Current and former members of the spy trade, no surprise, watch spy shows just like the rest of us normies (albeit with a much more critical eye). And she told me that while there's plenty about Jack Ryan that's unrealistic, there's enough accuracy sprinkled throughout it that current and former intelligence officers can appreciate. At the end of the day, she told me, "Even we like to be entertained!"
Jack Ryan fans, don't miss these other great spy series
But what about when you need something new to watch, in between the new Jack Ryan episode drops? Or for after the upcoming series finale, when some of you might start looking for a similarly addictive spy series to get into next?
If that includes you, here are three of my can't-miss, top picks for fans of the genre, available on FX, Apple TV+, and Netflix. And we'll start with the latter first.
Fauda (Netflix)
The title of this military/spy thriller from Israel means "chaos" in Arabic. At the core of the show is an elite Israeli military team that engages in covert operations to keep the population safe. One Rotten Tomatoes critic raves about the show: "In terms of command of character, narrative complexity, and themes of moral ambiguity, [this] series is as good as long-form streaming television gets." And I can't agree more.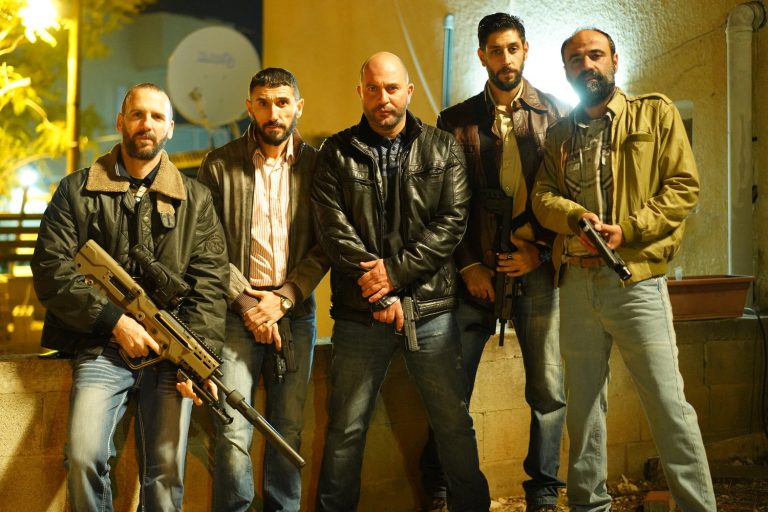 The central character is Doron, a retired member of the Israel Defense Forces. He gets pulled back into active service duty when he learns that an enemy he thought his unit had killed is still alive.
If you enjoy Jack Ryan, you'll have no problem whatsoever getting sucked into this gripping Netflix original. The action scenes in Fauda are superb, the writing and storylines are complex and masterfully handled, and there are four seasons currently available to stream.
The Old Man (FX)
Next up is FX's The Old Man (which you can watch on Hulu if you don't have cable or don't have the FX channel in your cable package), and it's based on Thomas Perry's 2017 novel of the same name. It stars Jeff Bridges and John Lithgow as Dan Chase and Harold Harper — two characters from an older generation of spooks who find themselves caught up in a new version of The Game that they probably didn't realize they'd still be playing in their twilight years.
If you'll indulge me, let me share the scene of this show that hooked me hard and turned me into an instant fan ("I need to explain to you how I just called you on a phone you believed was clean and untraceable…"). This is just excellent writing and masterful acting, all around:
Tehran (Apple TV+)
Finally, we come to what might be my favorite spy series of all time — Apple's Tehran.
There are two seasons currently available to stream on Apple's platform, while the third reportedly started filming at the end of last year. The show has added high-profile actors with each successive season (Glenn Close in Season 2, and Hugh Laurie for the upcoming third season), and here's a bit about what the show entails:
Tehran's narrative hangs on Mossad hacker/spy Tamar Rabinyan who's dropped deep inside Iran — into its capital city, in fact, as the show's title suggests. She's there to hack into and disarm the defenses of an Iranian nuclear reactor that the Israelis want to bomb. Needless to say, it goes wrong, and she has to improvise her way toward mission success and staying alive.
Niv Sultan is absolutely fantastic as Tamar, playing her as a simultaneously brilliant, vulnerable, charming, deadly, and creative protagonist who you will be rooting for from the get-go.
In tandem with the announcement of Hugh Laurie to the cast earlier this year, Apple TV+ international programming head Morgan Wandell said in a statement: "Tehran is a nonstop thrill ride that has hooked fans around the globe. Like viewers everywhere, we can't wait for another heart-pounding season from Dana, Shula, Danny, Tony, and the rest of the creative team."