Prime Day 2023 has officially been announced for July 11th and July 12th! There are hundreds of thousands of great deals planned for the big sale this year. But this is Amazon, so you're obviously not going to have to wait for the sale to officially begin to find great Prime Day deals.
Amazon turned up the heat on its early Prime Day sales, offering great prices even earlier this year. This is our first look at Amazon's official Prime Day deals list for 2023, and it's a banger! Amazon's official Prime Day page is packed full of info, but we have so much more to show you.
Plus, you'll find a special sneak peek down below. It includes some of the best Prime Day deals you can expect to see on July 11-12.
Our expert commerce team has rounded up some of the best Prime Day sales you can already shop right now. Just remember that you'll need to be a Prime member to get these prices. The good news is that if you haven't already joined Prime, you can get a 30-day Amazon Prime free trial if you hurry.
Amazon also launched a slew of new early Prime Day deals this week on Amazon devices. You can save on eero mesh Wi-Fi systems, Fire Tablets, Blink cameras, Fire TV sticks, and plenty more. You'll find all of those deals and more on Amazon's Prime Day page.
Even better than all that, there are offers right now that get you free money.
Free Amazon credit for Prime subscribers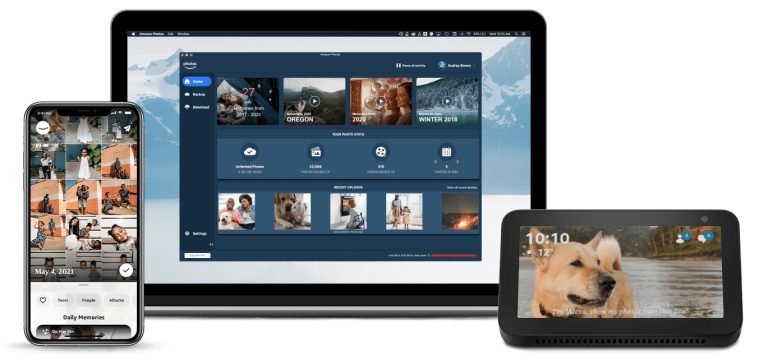 Beginning on July 3, you'll be able to get a bonus $5 Amazon credit when you buy an Amazon eGift card worth $50 or more. As always, you can use the trick where you send the eGift card to yourself so the money is added right back to your account. That way, the $5 credit is basically free!
Check out Amazon's terms and conditions to learn more about this deal.
Also, be sure to read our Amazon gift card deals roundup. There's more than $350 in free Amazon credit available right now!
In addition to that deal, Amazon has a special Amazon Photos promotion for Prime subscribers. All you need to do is back up your photos with the Amazon Photos service, and you'll get a $15 credit added to your account.
You can check out the promo page for more details. Needless to say, there are plenty of terms and conditions. Also of note, you're not eligible for this deal if you've already taken advantage of a similar Amazon Photos promotion in the past.
Also, there's another great deal that gets first-time reloaders a free $10 Amazon credit. Just add $100 or more to your account with Amazon Reload and you're all set.
The only problem here is that not everyone can get this deal, even if you're a Prime subscriber. Check out the details and see if you're eligible right here.
Special Prime Day 2023 sneak peek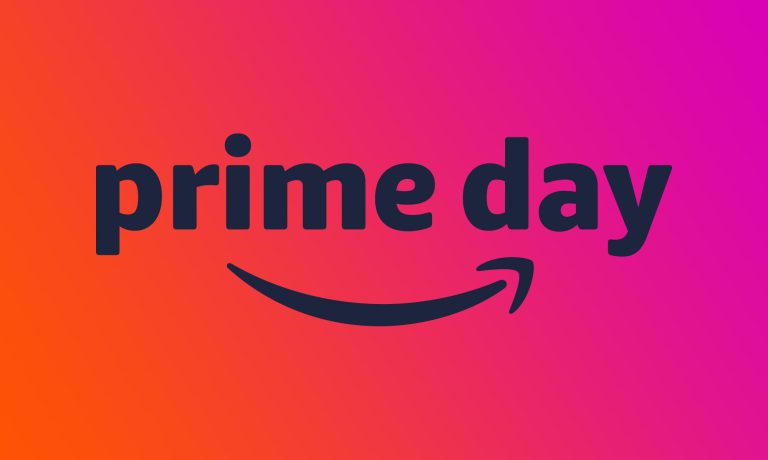 In addition to the info down below, Amazon on Thursday released a new sneak peek at even more Prime Day deals. The list includes some of the best offers you can expect to see on July 11-12 during Prime Day.
Here are all of the deals Amazon announced in its new preview:
Save up to 75% on select Amazon devices, including the Invite-only deal on 43" Fire TV Omni Series, Fire TV Stick (3rd Gen), Echo Show 8 (2nd Gen), Ring Indoor Cam (2nd Gen), and Ring Battery Doorbell Plus, Pioneer and TCL smart TVs with Fire TV built in, Kindle Scribe, and the all-new Fire Max 11 tablet.
Save up to 60% on select Gap men's, women's, kids, and baby apparel.
Save up to 50% on select, Amazon-exclusive clothing, shoes, and handbags from The Drop.
Save up to 50% on select Sony headphones, speakers, and home audio.
Save up to 50% on select floorcare from Bissell and iRobot.
Save up to 45% on select Victoria's Secret products.
Save up to 40% on select Bose headphones, speakers, and soundbars.
Save 40% on select products from Lemme by Kourtney Kardashian Barker.
Save up to 40% on Peloton Bike, Bike+, guide, accessories, and select apparel.
Save up to 40% on select kitchen appliances from Ninja, Keurig, Vitamix, and Breville.
Save up to 35% on select beauty and skincare products from Anastasia Beverly Hills, Lancôme, IT cosmetics, and Urban Decay.
Save 30% on the new, Amazon-exclusive Betty Buzz Citrus Variety Pack Cans.
Save 30% on KNOW Beauty by Vanessa Hudgens.
Save 30% on select styles from D'Amelio Footwear.
Save up to 30% on select, Amazon-exclusive items on The Summer I Turned Pretty storefront, including a limited-edition Sperry shoe worn by Belly Conklin in Season Two.
Save up to 30% on select LEGO sets, building toys from MAGNA-TILES, and Squishmallows products.
Save up to 30% on select, Amazon-exclusive kids' and baby fashion from Amazon Essentials and Simple Joys by Carter's.
Save up to 30% on select hair dryers, flat irons, and curling irons from T3.
Save up to 30% on select dolls and accessories from Barbie.
Save up to 30% on select pet essentials from Wild One.
Save 25% on Logan Paul & KSI's PRIME Hydration+ Sticks.
Save 20% on select SPF, skincare, haircare, and lip products from Sun Bum.
Save 20% on select products from Chamberlain Coffee by Emma Chamberlain.
Save up to 20% on select Le Creuset products.
Save up to 20% on select outdoor pizza ovens from Ooni USA
Amazon's initial Prime Day deals preview
Now that we've covered some of the best early Prime Day 2023 deals that are available now, let's take a look at what's coming during the main event.
Ahead of the big sale, Amazon released a preview of the best Prime Day 2023 deals coming on July 11-12.
Amazon said that Prime Day will include millions of deals worldwide in 2023. Last year there were about 2 million deals available globally, so it seems like Prime Day 2023 will at least be on par with that.
Some of Amazon's hottest Prime Day deals of the year are already available now, and you can see them all on Amazon's early Prime Day deals page.
The retailer also included a preview of specific deals that we can expect to see on July 11-12 during Prime Day.
Below, you'll find an excerpt from Amazon's press release.
Amazon's official news on Prime Day 2023 deals
Shop Back to School and Off to College shopping guides: Start saving on everyday school and college essentials. The newly launched Back to School and Off to College shopping guides offer thousands of products for parents, students, and teachers to find what they want and need at a low price. Explore back-to-school products by price point, deals, grade level, customers' most-loved items, and more at amazon.com/backtoschool. Find your dorm room style and everything else you need for college at amazon.com/offtocollege.
Shop Prime Day deals beyond Amazon with Buy with Prime: From June 21 through Prime Day, U.S. Prime members can shop deals directly with brands like Briogeo Hair Care, Anker, Wyze, and Carbone Fine Food, using Buy with Prime, a new shopping benefit for Prime members. To discover deals beyond Amazon.com, visit buywithprime.amazon.com/shoppers.
Go big with Prime Visa: From June 29 through July 26, Prime members can get a $200 Amazon Gift Card instantly upon approval for Prime Visa. Cardmembers also earn 5% back year-round at Amazon.com, Amazon Fresh, and Whole Foods Market with an eligible Prime membership. Plus, with daily rewards, earnings can now be redeemed at Amazon.com or Chase as soon as the next day.
Access exclusive Prime Video and Amazon Music deals: Enjoy early savings on Prime Video with a selection of titles to rent or buy at up to 50% off. Prime members can also subscribe to select channels for 99 cents per month for up to two months and get 50% off for two months on AMC+ and Paramount+ if not already subscribed. And for a limited time, members can save with an Amazon Music Unlimited and MGM+ bundle for 99 cents per month for three months. All Prime Video deals can be found at amazon.com/primememberdeals.
Save big on Amazon Devices: Get deals starting now and save up to 55% on select Alexa-enabled devices, including the Echo Show 5 (3rd Gen) and the all-new Echo Pop; up to 63% off select kids devices, including Echo Glow and the all-new Echo Show 5 (3rd Gen) Kids; up to 66% off select Ring bundles; up to 56% on select eero mesh Wi-Fi systems; 60% on a Blink Outdoor (3rd Gen); and up to 43% off select Hisense smart TVs with Fire TV built in.
Shop celebrity and influencer picks: Add your favorite celebrity and influencer product recommendations to your shopping list. Tastemakers like Marianna Hewitt, Whitney Port, Tayshia Adams, and Rocky Barnes will curate early deals on their Amazon storefronts, including exclusive promo codes on top brands. Influencer picks can be found on the Inspire Tab in the Amazon Shopping app—look for the lightbulb icon in the app's bottom navigation bar. Prime members can also tune into live streams hosted by celebrities like Lola Tung, Christopher Briney, and Gavin Casalegno from Prime Video's The Summer I Turned Pretty; or the hosts of REVOLT's Black Girl Stuff on amazon.com/liveprimeday or download the Amazon Live Shopping app on Fire TV.
Prime Day 2023 prep
In addition to the info above, Amazon also offered some great tips on how to prepare for Prime Day 2023. Here's another excerpt from the Amazon Prime Day press release:
Sign up for Invite-only deals: With the all-new Invite-only deals program, Prime members can request an invitation to score some of Prime Day's best deals that are expected to sell out—including 75% off Amazon Fire TV 43" Omni Series, 60% off Bulova Men's Marine Star Chronograph, 55% off JBL Live 660NC Noise Cancelling Headphones, and 50% off FOREO LUNA 3 Facial Cleansing Brush. Members who are selected will be notified during Prime Day with instructions on how to purchase the item at the exclusive deal price.
Set up personalized deal alerts: Prime members can subscribe to receive deal alert notifications related to their recent Amazon searches and recently viewed items. All members have to do is visit the Prime Day event page on the Amazon Shopping app between now and Prime Day to create deal alerts. Once Prime Day arrives, members will receive push notifications on any available deals.
Explore all delivery options: With a Prime membership, you can rely on Amazon to make life easier with fast, free delivery on tens of millions of items and, as always, choose the delivery option that best suits your needs this Prime Day. Same-Day Delivery is currently available to customers in more than 90 U.S. metro areas. You can also select free delivery to Amazon Lockers or Counters, or choose a delivery day preference with Amazon Day.
Receive deal notifications from Alexa: Prime members can ask Alexa for deal notifications on products added to their Wish List, Cart, or Save for Later. To get started, just say, "Alexa, add [product name] to my cart," and then ask Alexa to notify you about the deal when it's live.
Ask Alexa for an event reminder: Let Alexa give you a gentle nudge when Prime Day begins. Prime members can be alerted at the start of the event by saying, "Alexa, set a reminder for Prime Day."
Don't miss Prime Day 2023!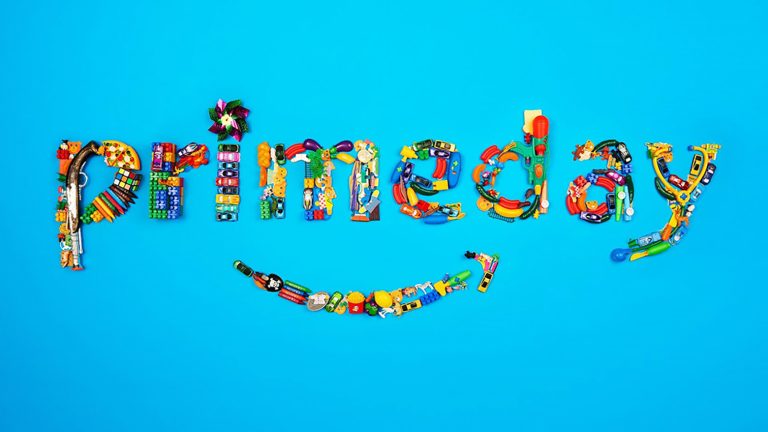 Remember, the key here is that only Prime subscribers can shop all the sales available on Prime Day 2023. Make sure you sign up for a 30-day Amazon Prime free trial if you're not already a member. Then you can shop Prime Day deals without spending a penny on Prime!
And once Prime Day begins on July 11, be sure to follow BGR Deals' Prime Day 2023 coverage for all the best sales and deals.