Slow week? Tired of refreshing your favorite websites in hopes that something interesting might have happened? Why not download a bunch of free games on your iPhone to play instead? Once again, we have a solid selection of free games this week, but you can also go through our entire archive of the best free iPhone games from the past few months, all of which are still totally free.
AirPenguin2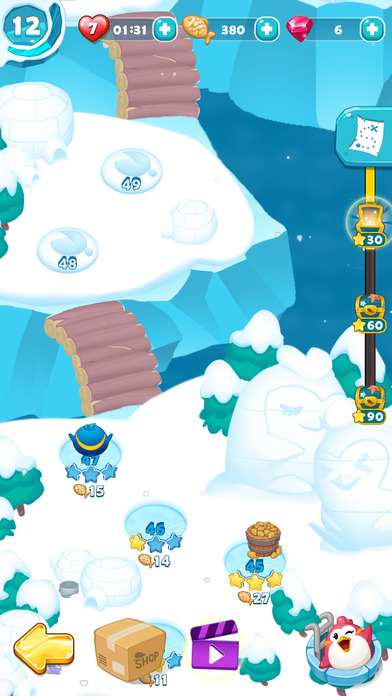 The sequel of Air Penguin, over 40 million downloads worldwide!
Unlike other touch games that are repetitive and boring, Air Penguin 2 utilizes the tilt function to maximize control!
A game that can be played by men and women of all ages.

◈ Experience the awesome control using the tilt function, something you've never experienced from traditional touch games.
– You can control the character's movement by tilting the phone.

◈ Various Modes Added
– Story Mode: Compete with friends and practice your control skills.
– Challenge Mode: Play different maps and receive new rewards every day.
– Competition Mode: Test your control skills against all players .

◈ Cute 3D Characters
– Unique Air Penguin characters with adorable movements.
– Raise your characters and use character-specific skills to clear difficult stages.
– Addition of costumes that perfectly compliments cute characters.
---
Infinite Roads
Drift and jump across an infinite multitude of roads.
Infinite Roads is a simple but hard to master arcade racer.
Can you keep your car inside the road and beat the high-score?
Challenge your friends!

There are 25 cars available to unlock.
4 different areas to master:
Country side / Snowy valley / Mountain canyon / Harsh desert
---
Road Warriors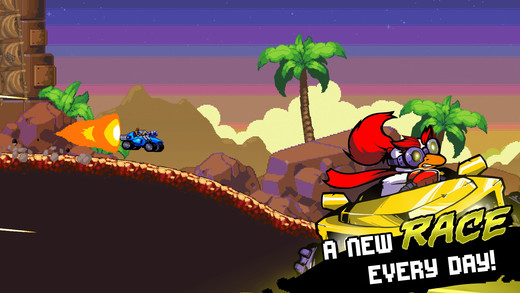 Join the most dangerous racing competition in the whole universe called "Road Warriors". The only rule is THERE-ARE-NO-RULES. Will you help Cluck become the best racer in the universe?

Road Warriors is an action-packed intergalactic racing game with simple one-touch controls!

Features:
● A new race every day
● Thrilling bullet time combat
● Set daily records and compete with friends
● Gorgeous pixel art
● Adrenaline pumping music by @pongball
---
Spin Addict
Spin Addict is an electro-mechanical, painstakingly designed runner with unusual game mechanics. You'll have to literally constantly turn the world around to achieve your goals.

Compete and beat records in infinite mode by holding your device vertically. Complete 15 distinct levels while holding your device horizontally to see every detail.

Spin Addict is full of curious details. Specifically:

– Dozens of inventive game mechanics to learn – pieces spin, fall, and bend each other, creating interactive mazes
– High-end visual effects: refractive glass, movie blur, dynamic lighting and a high particle rate – we've done everything we can to get the maximum out of your device
– An original dubstep soundtrack, a multitude of sounds, noises and other audio entertainment

Keep spinning even when the world is collapsing around you!
---
Star Tap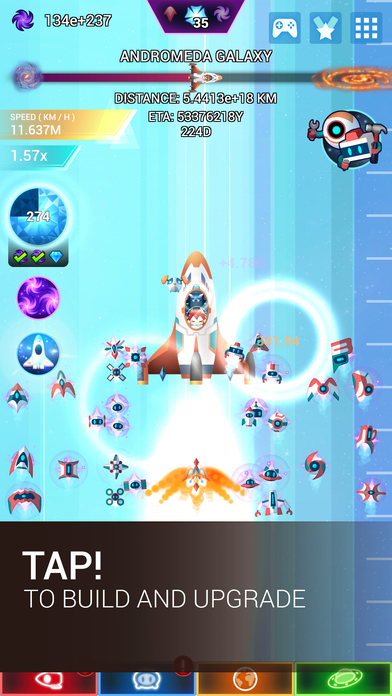 Star Tap is an idle space clicker where you follow Stella's journey into space and beyond, as she attempts to travel where no one has been before. Go on the journey of a lifetime to planets, constellations, galaxies and more!

Travel to Real Planets, Constellations and Galaxies
Star Tap features real destinations in the outer space.
– Planets in Solar System ( Mars, Jupiter, Saturn, Uranus )
– Constellations & Zodiac signs ( Aquarius, Pisces, Leo, Orion, Taurus )
– Galaxies ( Andromeda Galaxy, Whirlpool Galaxy, Pinwheel Galaxy )

Tap to boost speed
Tapping will increase travel speed and reduce ETA. (Estimated Time of Arrival)
The higher the speed, the faster you will arrive at the next milestone.

Build Drones to collect idle resources
Increase idle resource collection by building and upgrading Drones! The drones work relentlessly even when you are away!

Upgrade Shuttle Abilities and go further
Upgrade and unlock different abilities to aid in the space journey!

Activate mysterious power that redetermines Stella's fate
Begin back at Earth and start the space journey again with new and more powerful advancements!
---
Tumblestone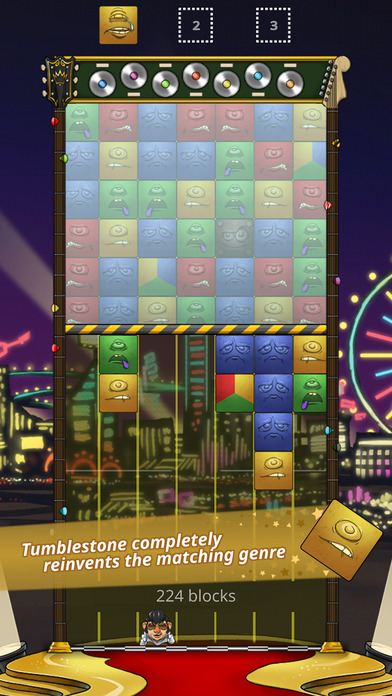 Tumblestone is the first original action-puzzle game of the past fifteen years. Solve progressively more difficult and creative puzzles, help a sausage make friends, and find out what happened to the Tumblecrown. Tumblestone completely reinvents the matching genre into a deep and cerebral puzzle solving experience that you won't forget!

Key features:
• Story mode: The 40+ hour story campaign will test your puzzle-solving prowess. Featuring 11 gameplay modifiers.
• Arcade modes: Relax and enter the zone with Tumblestone's 3 arcade modes.
• Leaderboards: Online leaderboards let your friends know you're better than them.
• Quests: Hundreds of unique quests to complete.
• Stats: Hundreds of stats to geek out on.
• Personalization: Choose from a dozen unique characters and environments.