Burnt out on Destiny 2 yet? Ok, probably not, but if you're looking for something else to play while you're loading into a Nightfall Strike or a round of Crucible PvP, we've got everything you need with our latest selection of the best free games that hit the App Store this week. And if that's not enough, you can always rummage through the archive where there are well over 100 free games to choose from.
Champions and Challengers – Adventure Time
Challenge the Dice Lord to the ULTIMATE Adventure Time game! Prepare thyself for legendary freakin' battles in Champions & Challengers!

COLLECT 70+ CHAMPIONS
Play as the greatest heroes and villains from across the Adventure Time Multiverse! Team up with Finn, Jake, Princess Bubblegum, BMO, Fionna, Cake, Marceline, Young Billy, LSP, Farmworld Finn, and so many more!

FIGHT IN REAL TIME
Command your team in real time! Develop a winning strategy to crush your opponents in tactical turn-based RPG combat. Use simple gestures to summon mathematical attacks! Bust out special Tricks and Artifacts to do even more damage!

PLAY PVP
Seek you glory? Battle other players in the PvP Arena! Rise up the ranks as you dominate the leaderboards with your warrior skills. Upgrade your champions to unlock even more powerful attacks and claim bigger victories!

BUILD YOUR ULTIMATE TEAM
Assemble a squad of champions and challengers from all over the Land of Ooo! Each champion has a unique set of powerful attacks. Combine character abilities to smash your enemies and foil the Dice Lord's plans.
Download Champions and Challengers – Adventure Time
---
Football Strike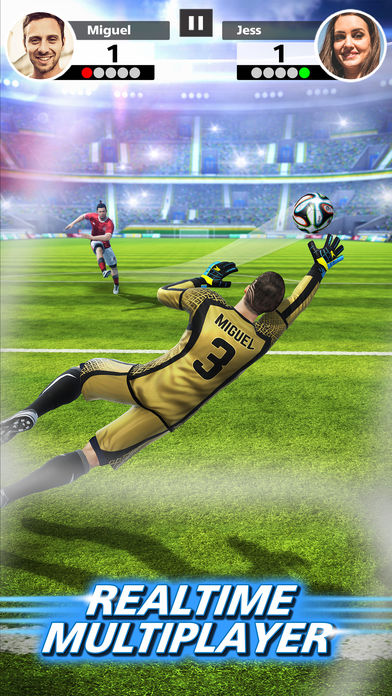 Ultra-fast multiplayer free-kick action: this is Football Strike!

You've never played a football game like this before. Take on your friends in multiplayer free-kick face-offs, or make a name for yourself in the Career Mode!

Challenge the world across different online game modes! Hit the targets in a fast-paced, time-limited battle for points in Shooting Race mode, or take turns as both striker and goalkeeper in the one-on-one Free Kick mode!

Customise your striker and goalkeeper with tons of unlockable items! Show off your style or represent your team's colours!

Take on Career mode, travelling through different stadiums around the globe and taking on unique soccer challenges to unlock medals!

With simple, fast gameplay, Football Strike is easy to play and offers endless competitive football fun!

KEY FEATURES:

• Take your shot and make amazing saves, all with the flick of the finger!
• Play online in Shooting Race and Free Kick modes!
• Play against friends or challenge players from across the world!
• Represent your favourite team! Play as FC Barcelona, Borussia Dortmund, FC Zenit, FC Schalke 04 and more!
• Conquer an extensive Career Mode to earn medals!
• Upgrade your player and equipment and take on the world's best!
• Fast-paced gameplay means there's always action!
---
KING'S KNIGHT -Wrath of the Dark Dragon-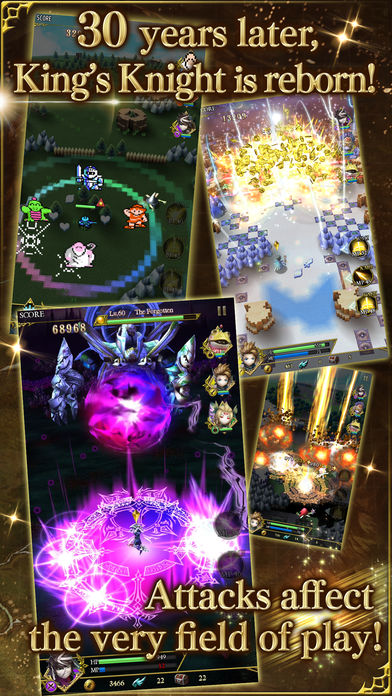 On the 30 (+1)-year anniversary of its original release, King's Knight is reborn! Witness the evolution of the classic wall-smashing adventure!

[Story]
6th Moon of the Luvan Year 320
Princess Claire of Olthea is abducted
by the Dark Dragon Tolfidan.

Meanwhile in Olthea, four brave souls
receive the blessing of the time god
Khalam, and embark on a quest to
rescue the captured princess.

After numerous trials and tribulations,
the four heroes arrive at the gates of
Tolfidan's stronghold…

[Game Details]
-New battle system
Enemies and traps abound on a vertically scrolling stage. Take down giant enemy bosses part by part! Unleash a powerful King's Might attack to obliterate your foes!

-Multiplayer mode with up to 4 players
Test the limits of player unity and strategy in co-op mode! When the four heroes line up in formation, inconceivable power shall
descend from the sky.

-An army of allies and comrades!
Over 50 new characters appear in this all new epic adventure set in the mythical kingdom of Olthea.

-Switchable control schemes
Switch between classic virtual controls using two hands (left for movement, right for action) and one-handed controls optimized for smartphone play.
Download KING'S KNIGHT -Wrath of the Dark Dragon-
---
OPUS: Rocket of Whispers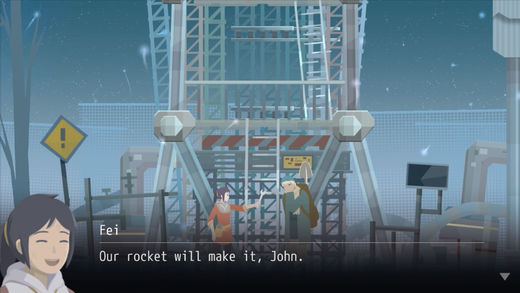 Travel across a world of ice and snow, through burned down ruins and treacherous peaks, to launch a rocket that will reach the stars.

"Once we fire the rocket, will these ghosts finally leave me?" Asked the man.

"Of course. Our goal, after all, is to return them to the cosmos" The witch replied.

Throughout the game, you will play as two survivors of an apocalyptic plague. Help them achieve the unimaginable of building a rocket, so they can return the deceased to their cosmic homeland through the ancient tradition of space burials.

=================
FEATURES
=================

STORY
An emotionally-driven and heartwarming adventure written by IMGA nominated writer of OPUS: The Day We Found Earth. Explore an atmospheric world full of mysteries and rich narration.

EXPLORE
Travel through a post-apocalyptic winter filled with ruins and remnants of a once prosperous land. Explore the unknown for antiques and artifacts, and find out about their past.

BUILD
Prepare for countdown by gathering the materials needed to build a rocket, and craft tools that will help you reach greater distances.

ART
Over 100 items to find and inspect, each beautifully drawn with a story to match, including rocket material backed by careful research on rocket science.

MUSIC
Over 30 beautiful atmospheric soundscapes designed to immerse you in the snowy wilderness. Composed and recorded by indiePlay nominated composer Triodust.
Download OPUS: Rocket of Whispers
---
Pocket Mine 3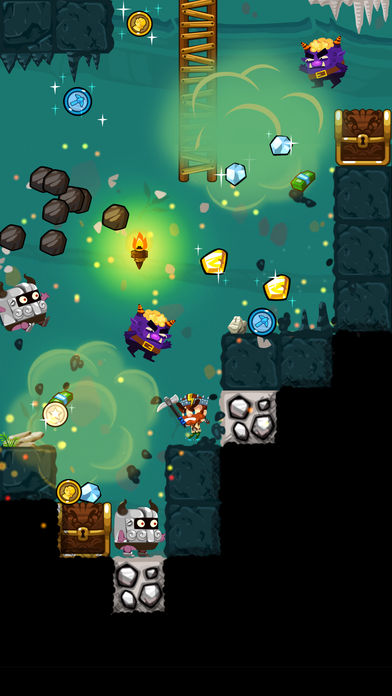 Get on a mining adventure in this sequel to the sequel of the addictive hit game! Tap blocks to dig deep and explore all the locations of this exciting world!

Trigger stunning chain reactions, craft and equip powerful gear, get formidable cards, unlock treasure chests, collect and trade rare artifacts… There's so much to do!

Features:
* Explore dozens and dozens of gorgeous locations with their unique monsters and artifacts
* Customize your character with powerful gear
* Build your deck of cards to reach new digging depths
* Trade with friends to complete artifact collections
* Enjoy frequent updates and events with fresh content
---
Push & Pop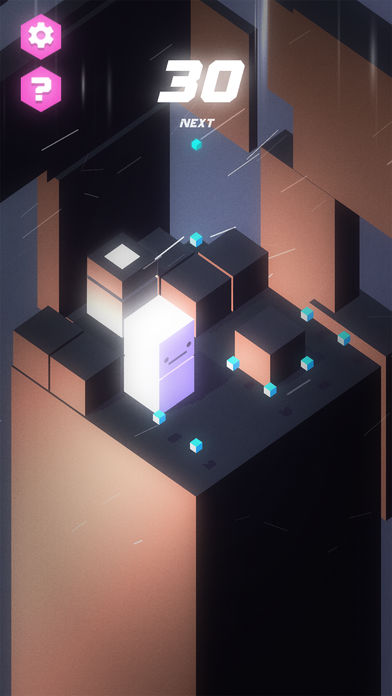 Push & Pop is an challenging arcade puzzle game.
Slide to move, Push the cube, and Pop to score!
Playing with cubes moving under cold lights, along with powerful synthwave music.
Let's get bath in this mysterious puzzle maze!
---
Tiltagon Turbo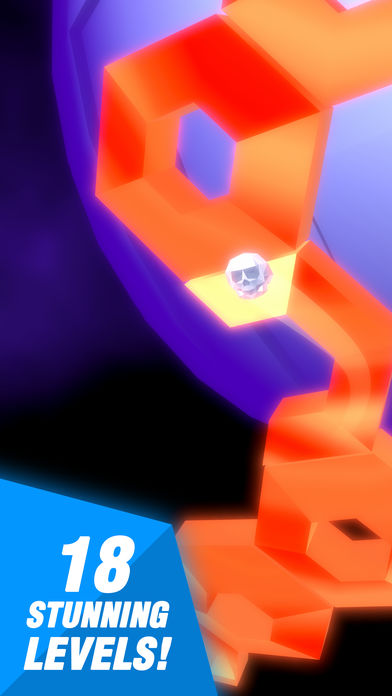 Ready. Set. ROLL! Tilt your way through 18 levels, then roll for the high score in the endless arcade mode. Not feeling like tilting? We got you covered! Just switch to the touch controls and keep spinning!

Tiltagon Turbo is the remastered version of Kiemura's debut game Tiltagon.

FEATURES:
• Stunning, colourful visuals!
• 18 challenging levels – Can you earn 3 stars from each one?
• Endless arcade game mode with 3 difficulties – Roll your way to the top of the leaderboards!
• Over 50 unlockable balls – Skulls, smileys and loads more!
• Energetic EDM soundtrack with music from Pointless Payback, Jay Mata and more!
• Livestream and share your gameplay with ReplayKit Live (iOS 10+ required)
• Have a ball with the funny iMessage stickers!
• Get in the game with Game Center leaderboards and achievements

Tiltagon Turbo is made by Kiemura, a husband-wife team from Finland.
---
Stay Alive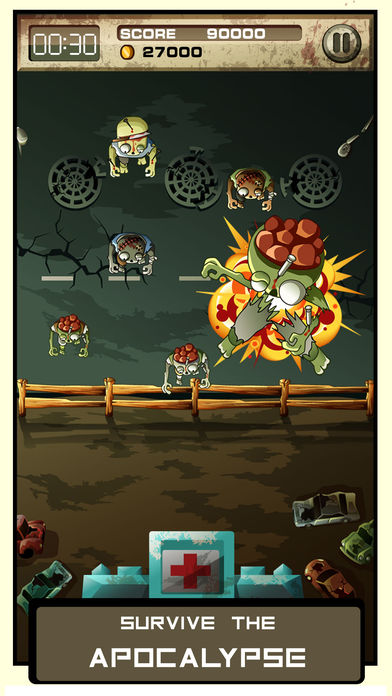 Get ready for a crazy adventure, survive the zombie apocalypse. Help Wacky Walter and his friends get from the small town of Beasley all the way to civilisation on the other side of the country.

Defend, Attack and Upgrade……Your objective is to hold onto the safe house until help arrives. Protect it with your arsenal of weapons keep upgrading them and fight away the zombies. The only thing between you and freedom are the zombies out there. Fortify your base by upgrading it so that it becomes harder for the zombies to breach. Fight against some badass zombie bosses and live another day to tell the story of your survival.

The game also features an awesome Motion Comic. Apart from that you can compete with your friends in our online leaderboards, brag about your high scores on Facebook and Twitter. Earn achievements challenge your friends for a high score battle.

At the end of the day just remember to Stay Alive!!!

Features
– Unique Cartooney Violent Art Style
– Over 5 different cities to travel
– Unlock the Endless Mode
– Compete with your friends in online Leaderboards
---
Viking Hunters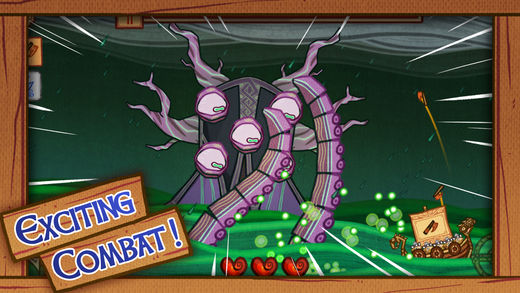 The blizzards and hailstorms have turned into rain, the mist has receded back to the polar isles, it's hunting season once more. Prepare the ship, rally the crew. The battle will be epic, for we have the gods in our side.

Giant monsters emerge from the depths to feed, although they belong deep below the waves, their strength and cunning is formidable. We will take their precious treasures or fall gloriously.

Like many before us we will attempt to find the elusive legendary monsters and return as heroes… It might take a bit of practice first, though.

– Battle giant sea monsters for treasure and glory.
– Get mighty power-ups to turn the tide of battle.
– Upgrade your weapons and step up to greater challenges.
– Bring godly blessings into battle.
– Chose between buttons and motion controls to have the ideal game experience.

Join the adventure and become the most epic hunter!