If you purchase an independently reviewed product or service through a link on our website, we may receive an affiliate commission. Learn more.
I thought I'd burnt out on endless runners long ago, but the sense of scale and progression in Amazing Katamari Damacy was enough to pull me back in. That, along with Timber West and Big Shot Boxing, are 100% worth adding to your collection this week, especially if you're not looking to spend any money.
AMAZING KATAMARI DAMACY
Roll your Katamari into a ball of galactic proportions in this cosmic endless runner. Help the Prince in this amazing adventure, collect thousands of objects, and team up with your royal cousins on a mission to restore the galaxy. Rush through lovely levels and help the King of All Cosmos to win back the Queen's heart. Oh, and save the universe from impending doom!

COMPLETE YOUR COSMIC COLLECTION
Collect unique objects, rainbow curios and golden gizmos to put back the stars on the night sky. Every completed constellation grants extra bonuses.

GALACTIC HIGHSCORES
Roll as far as you can while collecting valuable items. Run down the endless cosmic rainbow and get the biggest highscore the galaxy has ever seen!

CALL YOUR COUSINS
Your royal relatives Foomin, Marny, Fujio, Macho, Opeo and Nik are ready to rumble. Upgrade each and every one of them to unleash their full potential.

AVOID TREACHEROUS HAZARDS
Jump over all-devouring black holes and avoid hazards including cats on skateboards, charging cows and a parade of zoo animals.

*Minimum Requirements: iPhone 5s or higher and IOS 10
Download AMAZING KATAMARI DAMACY
---
Big Shot Boxing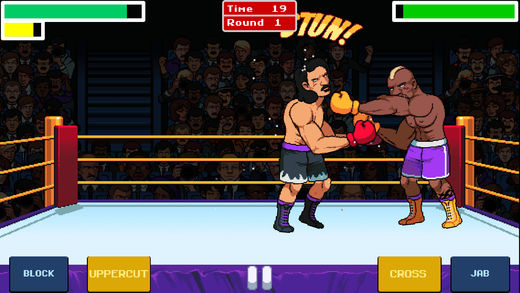 Some people call boxing 'The Hurt Business'. The bright Vegas lights and the million dollar pay cheques are a distant dream for most boxers.

Climbing the ranks to the top of the world is never going to be easy, dreams can be shattered with just one punch. Just a handful of fighters will have the will and the skill to drag themselves up from the canvas and keep on fighting.

Big Shot Boxing gives you the opportunity to live out the career of a professional boxer from their debut to retirement. Choose how to train your fighter and manage their progression up the ranks. Will you build up skills and experience fighting journeymen or will you race up the ranks to challenge for the title?

Find your own fighting style, box behind the jab and counter punch or throw caution to the wind and go for the knockout!
---
Clicker Mine Mania 2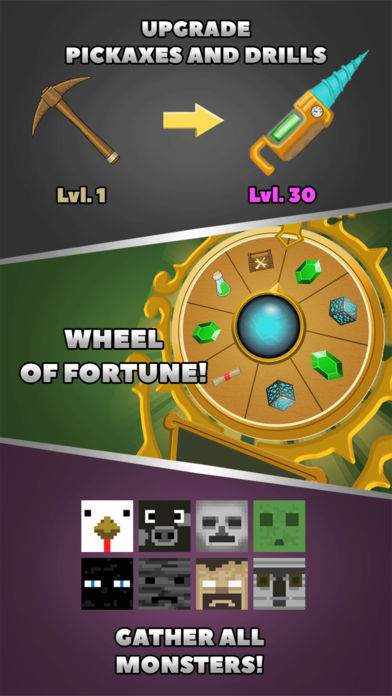 Become an industrial tycoon, an excellent builder and the world-beating miner!
Obtain resources and experience, get a pet and monsters, construct and upgrade buildings!
Whether researching mastery in all things is within scope of your abilities?

FEATURES
– Obtain resources by clicking the block
– Craft pickaxes and borers from the resources obtained earlier
– Get idle cash, even when you are offline or afk
– Level up, finding rare ores and minerals
– Use enchanting to improve your tools and get more resources
– Construct amazing buildings from the resources obtained earlier
– Select your own way of development the economy: passive or active income
– Get profit from daily awards
– New function: the alchemy – allows studying and using pots
– Automate production of resources and lvl by force of such animals and monsters as: chicken, golem, zombie, dragon, shriveler, herobrine
– Get 30 types of resources, including: diamonds, gold, coal, iron, emeralds
– No internet connection needed

Become the most successful miner!
Become the best builder in the world!
And the rich man what were not seen before!
---
Runewards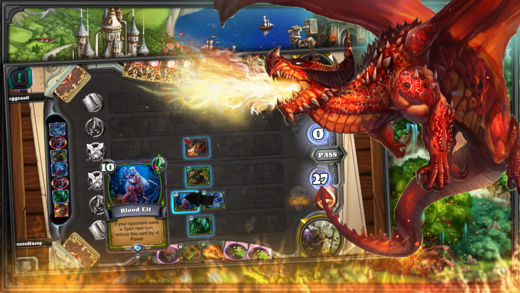 Runewards is a free-to-play competitive strategy card game set in a fantasy themed world that allows players to battle one against another. Runewards is a game about strategy, about bluffing and about out-smarting your opponent.

In Runewards, players can play solo versus A.I. or other players in Unranked or Ranked Matches. Each player begins with 10 cards, containing Spells, Units and a Hero. The Player with the highest Power value at the end of the round wins.

Players can also compete in Seasonal Leagues, where reaching higher Leagues will reward the player with gifts (Chests, Cards, Gold and Runes) depending on what position they finished at the end of the Season.

Players will be able to increase their Deck Collection simply by playing the game. They can also earn cards by completing daily Quests, which reward Gold – The currency that is being used in the game to purchase chests. Chests contain cards that can be added to your Deck Collection.

If you want to succeed, you will need more than just playing the game, you will need to outplay your opponent!

== GAME INFO ==
The game board where you will play against other players is called Battlefield. The Battlefield is composed of three lanes (shown in brick-mortar composition) per player called Territories, all of which is based on unit card's Affiliation.

The Territories play a crucial part of Runeward's gameplay because many cards, spells and heroes can affect them in a variety of ways.
On the right part of the screen you have the Heroes which you can pick when you make your deck. There are several heroes for every army in the game.

Cards: Runewards has three types of cards: Heroes, Units and Spells.
---
Sachin Saga Cricket Champions
Get ready to play as the legendary master blaster himself in all his glory! Hit shots the way he did, in iconic matches that he led to victory and in authentic stadiums with real-world conditions. We put you in Sachin's shoes to live and experience the cricketing adventure of god himself.

Choose from over 100 cricketers and build your dream team. Compete on the leaderboard in timed events and chase the dream to become the ultimate cricket champion and meet Sachin himself.

Exclusive Features:

Legendary Mode
o Play as the master blaster himself in his most iconic matches from his past in the same conditions and stadiums as he did. Start the journey of a young 16-year-old Sachin that made him a legend and play his glorious career of 24 years.
o Earn Reputation Points [RP] as you progress through Sachin's career. Collect enough RP to compete in different time-limited events.

Events Mode
o Build your dream team and play a full game as a 11-man squad in up to 50 over matches and compete with real players in the game to fight for the top spot in leaderboards.
o Multiple time-limited events hosted every month that allows you to play your team against other teams.

Player Cards
o Over 100 Legendary cricketers to be collected and added to your team.
o Acquire players from recent teams and yesteryears and build your own team.
o Cricketers have varied levels of Rarity ranging from common to legendary.

Gameplay
o All new revolutionary real-world batting system that emulates real-world playing conditions which result in authentic batting experiences.
o Play the game in its truest form (zone based bat connections) i.e. well-timed connection of the bat with the ball defines the outcome of the shot and a miss timed connection could result in a catch.
o Motion captured batting shots of Sachin himself that allows you to play all his legendary shots the way he does.
o Dynamic camera angles that allow you to relive your shots from the best angles.
o Replay camera – Experience the beauty of the shot in slow motion as you knock one out all the way.
o Watch fielders pull out the ball from thin air to take stunning catches.
o Fielders slide and dive to reach the ball just like in actual games.

Authentic stadiums
o Play in world famous stadiums from around the globe.
o Gameplay emulates pitch conditions of that stadium.

Physical rewards & Leaderboards
o Battle friends and other players alike, to win trophies and other in-game rewards.
o Stand a chance to win authentic signed merchandise from Sachin himself by winning the leaderboard events.
o Win other exciting rewards from different time-limited events that you win.
o Win Streak – Win matches in succession to get extra rewards.
Download Sachin Saga Cricket Champions
---
Sir Vival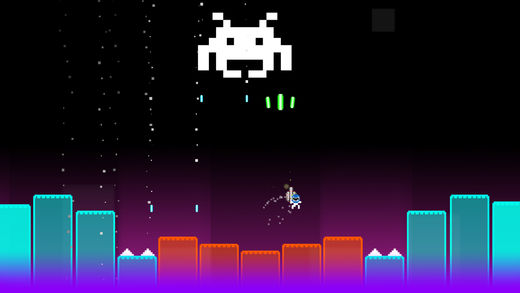 Buckle up and get ready for some serious Retro Arcade Action!
Guide your Pixel Hero "Sir Vival" and see how long you can stay alive, not long would be our guess. Travel through the underground portals in search for those shiny stars, they may well come in handy.

Jump, Slide, Shoot & Fly, but most of all…
Do something or die!

Features:
> Fast Arcade Action
> Retro Pixel Graphics and Chiptune Beats
> Game Centre Leaderboard for High Score Chasers
> Loads of Characters to collect
---
Streets of Rage Classic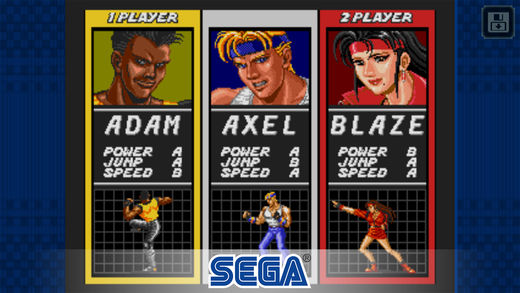 One of SEGA's all-time greats, Streets of Rage is now available on mobile! Play free and rediscover this ground-breaking beat-'em up.

Three cops, a city on the edge, and a crime lord known only as Mr. X – welcome to one of the all-time SEGA greats. Arm yourself with knives, bottles, and drainpipes and battle through eight thug-infested urban environments to bring order to the city. Relentless, explosive, and addictive as hell – Streets of Rage is the grand-daddy of beat-'em-ups!

Streets of Rage joins the ever-increasing line-up of 'SEGA Forever', a treasure trove of free SEGA console classics brought back to life on mobile!

FEATURES
– Three playable characters, each with their own strengths and killer combos!
– Eight rounds of fast-paced brawling action!
– Local Wi-Fi multiplayer support to help you best the bosses!
– A devastating, rocket-propelled special attack from the ESWAT team!
– Times too tough? Get extra continues and special attacks via rewarded ads!

MOBILE GAME FEATURES
– PLAY FREE with ad-support or ad-free via In-App Purchase
– SAVE YOUR GAMES – save your progress at any point in the game.
– LEADERBOARDS – compete with the world for high scores
– HAPTIC SUPPORT – get into the game with responsive button presses
– CONTROLLER SUPPORT – MFi compatible controllers

RETRO REVIEWS
"Streets of Rage will knock you out!" [96%] – Doctor Dave, GamePro #27 (October 1991)
"I almost wet myself and called the police when we first plugged in the Streets of Rage cart." [93%] – Frank O'Connor, Computer & Video Games #119 (October 1991)
"There can be little doubt that Streets of Rage is the finest beat-'em-up ever to grace the Mega Drive." [885/1000] – Gary Whitta, ACE #50 (November 1991)

STREETS OF RAGE TRIVIA
– The Streets of Rage series goes by the name Bare Knuckle in Japan
– Streets of Rage was also released in arcades via the Mega-Tech and Mega Play boards
– Comic book legend Mark Millar penned two Streets of Rage comic strips for Sonic the Comic!
– There's an alternate ending to discover… can you find it?

STREETS OF RAGE HISTORY
– The game was originally released in 1991
– Developed by: SEGA
– Designers: Noriyoshi Ohba, Hiroaki Chino
– Lead Composer: Yuzo Koshiro
Download Streets of Rage Classic
---
Timber West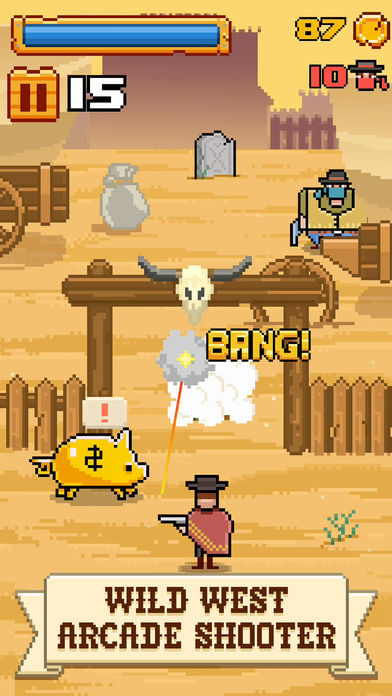 Wild West shooter from creators of Timberman!

So many outlaws out there, let's teach them a lesson…
Timber West is a fast paced arcade game with unique one touch shooting mechanics.
Press, hold and release to shoot. Use guns, shotguns, miniguns, bows and tomahawks.
Visit little western towns, indian villages, abandoned mines and canions.
Pass all the levels, defeat ugly boss and rescue beautiful princess.
To become a sheriff you need to be really fast and well equipped. Are you fast enough?

Full iPhone X support – have even more fun on bigger screen!

Features
– 16+ levels
– 30+ characters with unique weapons to unlock
– 50+ ugly enemies
– special levels (cans, bottles, balloons)
– boss fights
– retro 8-bit soundtrack by Timberman music composer (Stalek)
– pixel art graphics and retro style feeling
– unique one touch mechanics
– Game Center leaderboards & achievements
– full iPhone X support – have even more fun on bigger screen.
– animated iOS Stickers!
---
Our deals and product reviews are picked by BGR's expert editors and team.

Follow @BGRDeals on Twitter to keep up with the latest and greatest deals we find around the web. Prices subject to change without notice and any coupons mentioned above may be available in limited supply.