If you're looking for ways to save a little cash ahead of the holiday shopping season, how about never spending money on an app again? If you follow our daily posts on paid iPhone and iPad apps on sale for free for a limited time, that goal is well within reach. We've got 10 hot apps for you to check out on Tuesday, and remember that these sales could end at any time so be sure to take a look at any apps that seem appealing as soon as possible.
By the way, there's an extra special app at the end of today's list that we think you're really going to like. Definitely check it out.
MUST SEE: New performance tests show just how dominant the iPhone 7 really is
These are paid iPhone and iPad apps that have been made available for free for a limited time by their developers. There is no way to tell how long they will be free. These sales could end an hour from now or a week from now — obviously, the only thing we can guarantee is that they were free at the time this post was written. If you click on a link and see a price listed next to an app instead of the word "get," it is no longer free. The sale has ended. If you download the app, you will be charged.
InstaWeb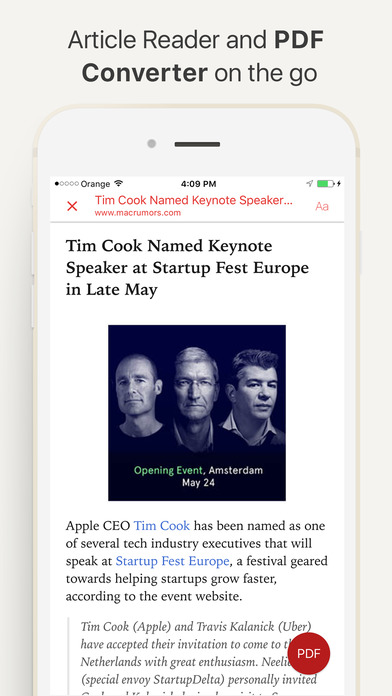 Normally $1.99.
"If you are looking for a cool app for storing webpages in PDF format for offline viewing, this is the perfect one for you." – makeuseof

"This is just perfect, which is exactly what I need. I can view the web page like Safari's Reader, removing all the clutters" – User Review
InstaWeb is a powerful tool for iPhone and iPad to convert any website to PDF very fast and easy. InstaWeb also features a clutter remover to create clean and ready to read PDFs. A must have tool for students, teachers, and professional users who save online articles for offline reading.

With InstaWeb you can share your PDF via email, Dropbox, SkyDrive, Google Drive. Also, you can print your file using an AirPrint compatible printer.

Features:

◉ WEB TO PDF CONVERTER – SECURE
Convert any website to PDF using the built in browser. Everything is done inside the app, you don't have to worry about privacy or external servers.

◉ FOLDER ORGANIZATION – OFFLINE STORAGE
Save every PDF on your device. Organize them using folder structure.

◉ REMOVE CLUTTER, FOCUS ON READING
InstaWeb features a clean reading view to enjoy your favorite articles or online magazines. Also, you can convert your clean article to PDF for offline reading!

◉ IN-APP BROWSER
You can preview the webpage using the in-app browser. You can also use bookmarklet in Safari to send to article to InstaWeb.

◉ AIRDROP SHARING
PDF created with InstaWeb can be share with a new iOS 7 feature called AirDropb. Let the sharing begin!

◉ SHARE, SAVE AND PRINT
IntaWeb includes Dropbox, Google Drive, SkyDrive, Evernote, Email and Print.

◉ PDF VIEWER
You can read your PDF within the app using the built in PDF Viewer.
Moustache Moji
Normally $1.99.
Maybe you're wondering, why Moustache Moji?

And the answer is simple: Because we love moustaches just as much as you do! And because moustaches are totally awesome.

To celebrate the moustache way of life, we have put together the most fantastic sticker pack you'll ever see. And what month would be better to download this cool Moustache Sticker pack than November – the month of the Moustache!

More than 200 different kinds of stickers; Men, women, moustache quotes and much, much more. Fifty of the stickers are hilarious animations that literally will make you laugh out loud.

* Manly Moustaches
The largest collection of manly moustache emojis you'll ever see in one place! We got everything covered, from the most crazy ones to the old classics.

* Feminine Moustaches
Of course our beloved Mo-Sisters also have their very own moustache emojis! Our female moustache collection has got something to offer for everyone.

* Hilarious Animations
Fifty of the coolest and most hilarious animations you'll ever see! Workout Moustaches? We got it. Super Hero Moustaches. We got that too!

* Moustache Quotes
The most famous, most weird and most funny Moustache Quotes out there. We got you covered in this area as well.

Moustache Moji has got something for everyone, download it now and spread the Moustache Love to all your family and friends!
MarginNote Pro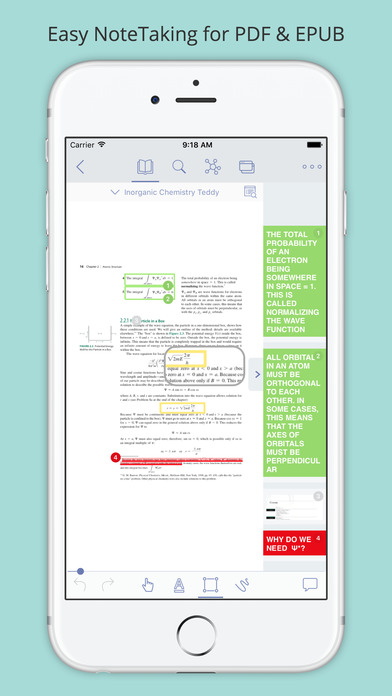 Normally $7.99.
*** Reading & Studying will NEVER be the same! ***

Welcome to MarginNote. This is a highly powerful reading and study software and is applicable to Mac, iPad, and iPhone. By integrating the PDF/EPUB reader and multiple powerful study tools, MarginNote will enable learners to reorganize and connect knowledge from different aspects, then memorize and grasp it accordingly.

Whatever your profession, such as student, educator, researcher, lawyer, or life-long learner, you may annotate and take notes through MarginNote, organize notes via Mindmap and Outline, connect knowledge horizontally via Hashtag and raise memory effect via the Flashcards.

You will discover what MarginNote does is not to simply integrate these tools. Instead, it combines them deeply and skillfully, which makes it easier for users to toggle between different tools.

=== MarginNote FEATURES ===
Reading:
– Support PDF and EPUB format;
– Show book notes and links at page margin;
– Converting Web page into EPUB via Safari or embedded web browser;
– Support adding many books (materials) into one notebook;

Annotating and NoteTaking:
– Support text highlight and rectangular highlight;
– Sketch on book page directly for highlight;
– Add notes directly at the page margin; the note editing area will not overlap with the book content at all;
– Text, voice, picture, sketching and many other forms of comments in note;
– Add hashtags to notes to facilitate the connection of notes;

Outline and Mindmap:
– Outline and Mindmap in one view;
– Create Outline tree by swipe gestures;
– Multi-selection editing such as group, merge, clone, etc;
– Quick searching and filtering according to colors, hashtags, books.

Flashcard:
– Highlights and notes can be automatically turned into flashcards for review;
– Spaced repetition adopting the Anki-based algorithm;
– Switch to the linking book page at any time;
– Simply sketch on the page highlight to serve as the question of the flashcard;
– Text to speech for flashcards;

iPad Pro & Apple pencil:
– Split View of multiple tasks;
– High-precision drawing by Apple pencil;
– MarginNote has been fine tuned for Apple pencil. With intuitive design, user can scroll page by one finger and draw by pencil;
– Optimize the keyboard operations to a great extent. The shotcuts combination such as "TAB+ENTER" leads to efficient input during writing;

Import, Export and Sync:
– Import webpages and notes from Evernote;
– Export flashcards to Anki;
– Export Outline to OmniOutliner;
– Export Mindmap to iThoughts or MindManager;
– Export to Evernote;
– Export all the margin notes, MindManager, Outline and related PDF/EPUB to a printable PDF;
– Sync books¬es with iCloud;

== IT'S ABOUT STREAMLINING AND ENERGIZING YOUR NOTE TAKING PROCESS ==
MarginNote is the only note taking app you'll ever need! Staying organized, engaged, and in-control just got really simple and effective: MarginNote!

Feel free to drop us a line! We're always listening to your suggestions to improve MarginNote! If you have any issues with the app, just contact us and we will help you!
Telepaste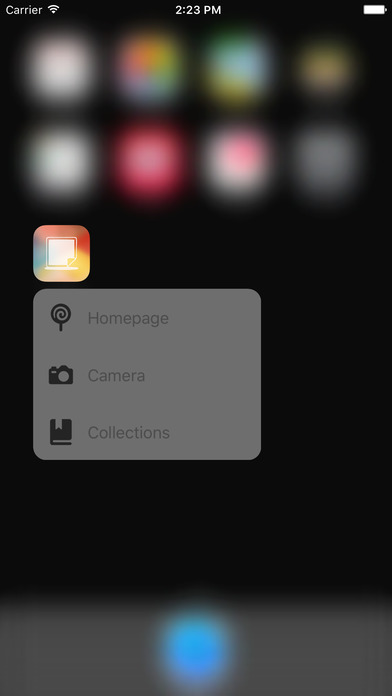 Normally $0.99.
Copy and paste between devices within 1 second!
Not more than one button need to be pressed!
No wifi/bluetooth connection is needed!
Auto generate QR codes from clipboard!
Auto copy decoded content to clipboard!
You can even auto save to your photo library!
URL, phone numbers or time detection, one tap to browse, to call or to create an event!

Especially useful for those who have more than one iOS devices.

Telepaste uses QR codes as a media, is able to auto capture contents from your pasteboard and generate QR code before you get in the app. You don't have to press any button to generate the code! Telepaste also supports auto-copying the decoded contents to the pasteboard, really a convenient utility! Don't miss it!
Crat.es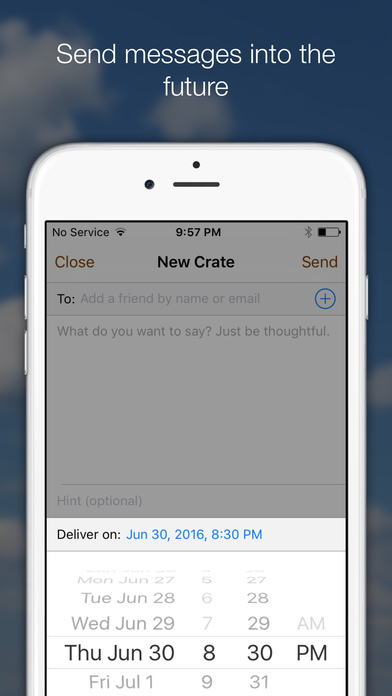 Normally $1.99.
Be thoughtful. Send crates.

Crates are time delayed messages. You choose the arrival time, and the recipient anticipates arrival. All they can see is a Hint until the crate arrives. Your friends are NOT required to have the app to join in the fun.

Enjoy the utility, novelty and romanticism of this new way of messaging. Use it to connect more thoughtfully with others.

Here are a few things we love to do with crates:

– Make predictions for political outcomes, sporting events, and awards shows
– Communicate across timezones for optimal arrival time
– Write entries in a personal diary that actually get read
– Tease a loved one with a mysterious hint
– Compose "thank you" notes moments after the experience but set to arrive on its anniversary
Translate 2 for Safari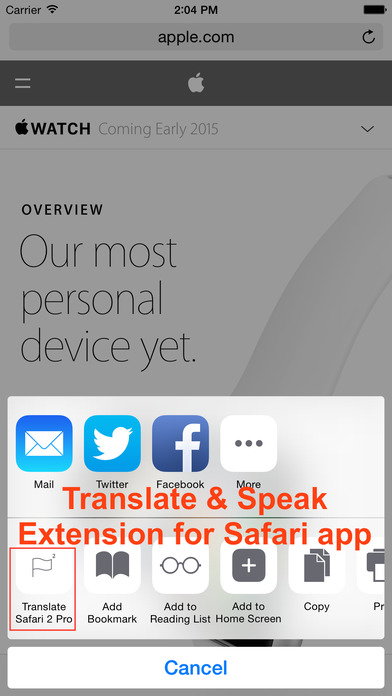 Normally $4.99.
Translate 2 for Safari – Translate & Speak Web
(TranslateSafari 2 – Translate & Speak Extension for Safari)

The app is a Safari extension that translates and speaks aloud the entire web page of Safari app.
A must have app to translate and speak aloud web pages of Safari.

Useful Features
● Translate the entire web page of Safari app
– Support both Bing Translator (40+ languages) and Google Translate (60+ languages) translation services
– Show both original web page and translation
– Display the original text for each translated sentence

● Speak aloud the entire web page of Safari app
– Speak 30+ languages
– Read all unread web pages automatically
– Swipe to control skipping sentences
– Highlight word by word for each speaking sentence
– Speak aloud the clicked web page
– Add favorite web pages with "Starred" to speak aloud later
– With funny bear and human face animations while speaking
– Support useful speaking repeat, pause, speed and pitch options

● Optimize speak functions (Pro)
– Background operation support: keep reading aloud web pages in the background while using another app
– Lock screen support: play, pause, skip a sentence, adjust playback volume and see the sentences list on the lock screen
– Headphone support: play, pause, adjust playback volume and detect headphone plugged and unplugged
Features
● A Safari extension that translates the entire web page
The app provides a Safari extension that translates the entire web page of Safari app.

● Supports both Bing Translator and Google Translate translation services
The app supports both Bing Translator (40+ languages) and Google Translate (60+ languages) translation services.
The service requires the internet connection while translating.

● Display the original text for each translated sentence
The app could display the original text while taping the translated sentence.
Show both original web page and translation. Switch between the translation and original web page (Google Translate, iPad).

● A Safari extension that speaks aloud the entire web page sentence by sentence
The app integrates the system text-to-speech engine, speaks aloud sentence by sentence without internet connecting.
Speak 30+ languages:
Arabic (Saudi Arabia), Chinese (China), Chinese (Cantonese), Chinese (Taiwan), Czech (Czech Republic), Danish (Denmark), Dutch (Belgium), Dutch (Netherlands), English (Australia), English (Ireland), English (South Africa), English (United Kingdom), English (United States), Finnish (Finland), French (Canada), French (France), German (Germany), Greek (Greece), Hebrew (Israel), Hindi (India), Hungarian (Hungary), Indonesian (Indonesia), Italian (Italy), Japanese (Japan), Korean (South Korea), Norwegian (Norway), Polish (Poland), Portuguese (Brazil), Portuguese (Portugal), Romanian (Romania), Russian (Russia), Slovak (Slovakia), Spanish (Mexico), Spanish (Spain), Swedish (Sweden), Thai (Thailand) and Turkish (Turkey).
The app supports one system language, you can make in-app purchases to buy extra languages.

● Add favorite web pages with "Starred"
Add favorite web pages with "Starred" to speak aloud later.
You can swipe to mark a starred item as read or unread, and flag or unflag a starred item.

● Read all unread web pages automatically
The app can read all unread starred web pages automatically.

● Swipe to control skipping sentences
You can skip a sentence or all below sentences while in Speak mode.

● Speak aloud the clicked web page
If you click the link on web page while in Speak mode, the app will read the clicked web page automatically.

● Support useful speaking options
Repeat times of the whole article, repeat times of each sentence, speaking pause seconds between sentences, speaking speed, speaking pitch and font size options.

● Speaking face animation

● Highlight words while speaking
The app will highlight word by word for each speaking sentence.

Note:
The app requires iOS 8 (or later).
Download Translate 2 for Safari
Compass Zen PRO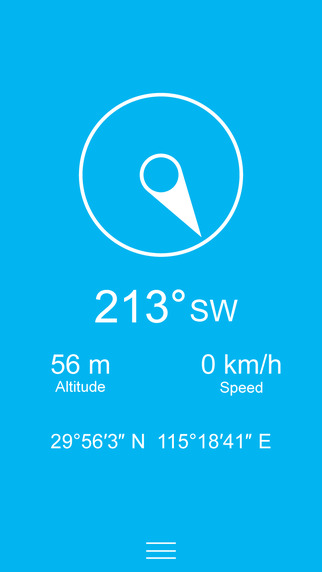 Normally $9.99.
Compass Zen is an eye-catching, minimalist compass app designed specifically for your ipad or iphone. Compass Zen delivers many features with an accuracy that will exceed all your expectations. The magnetic north compass will ensure your co-ordinates are exact and will also tell you your altitude and speed.

The elegant design offering easy-to-read information also sports a background customization facility, meaning you can decide what works best for you.

There are options of reading the speedometer in km or mph, choose your GPS altitude in meters or feet and view your co-ordinates in DMS or Decimal.

All of this gives you the ultimate user experience of a compass but with a simplicity and flair that is matched by no other iOS app on the market.

Features:
– True/ Magnetic North Compass
– Speedometer (in km/h or mph)
– GPS Altitude (in meters or feet)
– Coordinates (in DMS or Decimal)
– Elegant Minimalist Design
– Background Customization
Easy Spending
Normally $1.99.
*** Over a Million satisfied users of our apps ***
See where your money goes and take control of where to spend your money effectively using the simple and yet powerful expense manager on iOS.

The Easy Spending expense tracker, is the most powerful and convenient daily expense manager App on the GO for iPhone and iPad, that neatly tracks all your cash flow between different accounts that you can budget, and is an easy to use App on a daily basis.

It is now, all the more secure, with the addition of Automatic Backup Service as part of its In-App purchase. With this feature you never have to worry about losing valuable financial data, either through accidental deletion or change of device. You can restore it on any device with this App installed.

Comes with easy gestures with convenient layout and clutter free interface, with large fonts, well spaced layouts for easy viewing and readability.

Great for maintaining monthly recurring bills with reminders, it has the convenience of an Expense Tracker and BILL reminders at one place.

HIGHLIGHTS

@ Never loose your valuable financial data with the All new Automatic Backup Service, (available as an In-App purchase)

@ Excellent and seamless cloud sync of all your transaction data. (available as an In-App purchase)

@ BILL Reminders.

@ Recurring income/expense tracking

@ MULTIPLE ACCOUNT(S) Summary in a single screen, and nice reports.

$ Passcode LOCK.

$ Support Fortnightly transactions.

$ NOTIFICATIONS added to Default calendar for recurring transactions as an option. Using this option, NEVER forget to pay your BILL on time.

$ See future bills/payments and income using, "UPCOMING TRANSACTIONS" view.

$ Cool Search based on category and notes

$ Allows transactions to be emailed as CSV, and also uploaded to your Google Drive account

$ Store data for MANY MANY years

$ Preview comments in History while drilling down the transactions.

$ Use MULTIPLE accounts like Checking, Savings, Credit card, Cash flow, Mortgage accounts etc.

$ Preview comments in History while drilling down the transactions.
UniClip
Normally $1.99.
Tired of constantly sending yourself a text message or email with a website address, code or piece of text? UniClip stops all of that hassle by simply allowing you to type or paste text from one iCloud connected device and instantly find it on another!

Compatible with iPhone, iPod Touch, iPad and Mac. You just need to be signed in with the same iCloud account on each device!

Get the Mac app: https://itunes.apple.com/app/uniclip-universal-clipboard/id1082816212?mt=12
K Blocker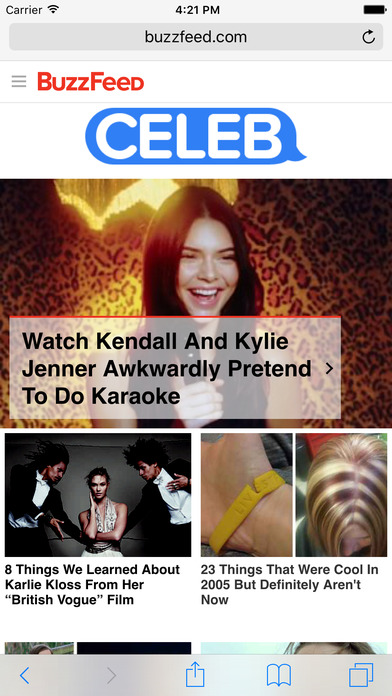 Normally $0.99.
Enjoy Kardashian-free web browsing. Instantly vanish Kim, Kylie, Khloe, Kendall, Kourtney, Caytlin, Kanye and the rest of the Kardashians from the interwebs.

K Blocker filters out links, websites and photos that contain keywords related to the Kardashian clan.

K Blocker uses the latest iOS Content Blocking capabilities. It integrates directly into Safari, so you do not need to change anything about the way you browse the web. Simply enable K Blocker and you will see how photos, images and links related to the Kardashians just disappear. K Blocker also blocks website URLs that contain Kardiashian-related keywords, so if you accidentally follow a link to one of these sites, you will only see a blank page.

In addition to working in Safari, K Blocker also works in certain apps that use Safari Webkit for web browsing. K Blocker does NOT work in apps such as Facebook for iOS or Twitter for iOS. However, it will work if you access these services via the Safari web browser.

LIMITATIONS: K Blocker is intended for entertainment purposes only. It has been tested on a large number of websites. It will dramatically reduce your exposure to Kardashian-related content. However, it cannot block 100% of the Kardashian content on 100% of the websites. It may also affect the display of some web content that mistakenly identifies as Kardashian-related.

DISCLAIMER: Reference to any celebrity, person, product, name or trademark is for descriptive purposes only and does not constitute or imply sponsorship or endorsement.