If you purchase an independently reviewed product or service through a link on our website, we may receive an affiliate commission. Learn more.
Now that Black Friday has come and gone, you're probably looking to spend as little as possible for the remainder of 2017. After all, as cheap as those 4K TVs were last week, they still weren't free. So to that end, we've gathered a few paid apps that have temporarily gone free that you can download right now from the App Store.
This post covers paid iPhone and iPad apps that have been made available for free for a limited time by their developers. BGR is not affiliated with any developers. There is no way to tell how long they will be free. These sales could end an hour from now or a week from now — obviously, the only thing we can guarantee is that they were free at the time this post was written. If you click on a link and see a price listed next to an app instead of the word "get," it is no longer free. The sale has ended. If you download the app anyway, you will be charged by Apple.
Crazy Alarm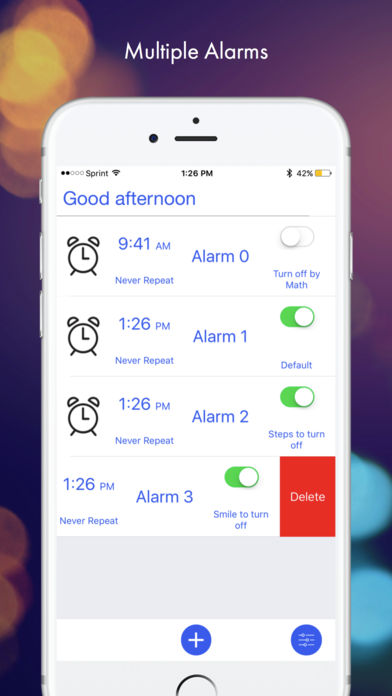 Normally $2.99.
Crazy Alarm is no ordinary Alarm app. Now you can choose how you wake up every morning. Pick a method that works for you. Crazy alarm lets you set alarms with multiple disarm mode.

– Take photos of certain items you want to use as a disarm method, and the alarm will stop only after you match the picture. We love setting it to our toothbrush or coffee maker.
– If you want to make sure you wake up smiling every morning, choose the smile to turn off and a big smile is the only thing that will make your alarm stop.
– If you want to wake up ready to go, use the steps to turn off method and select how many steps you need to take to turn off the alarm
– You can also use the Shake to turn off method in which shaking your phone vigorously is the only way to deactivate alarm
– If you want to wake up mentally active, choose the Math exercise turn off method and select one of the three different math options.
– Don't need all these crazy alarm methods? You can use it as a regular alarm app with the traditional disarm method

I think you get the idea, every likes waking up in different ways, so pick something that works best for you and achieve that goal to wake up on time.

If you are one of those people who has an extremely tough time waking up, set up a series of alarms with different modes. No more excuse to be late.

We want to help everyone wake up early and be more productive. We'd love to hear from you about how we can make this app better for you.
---
Handsy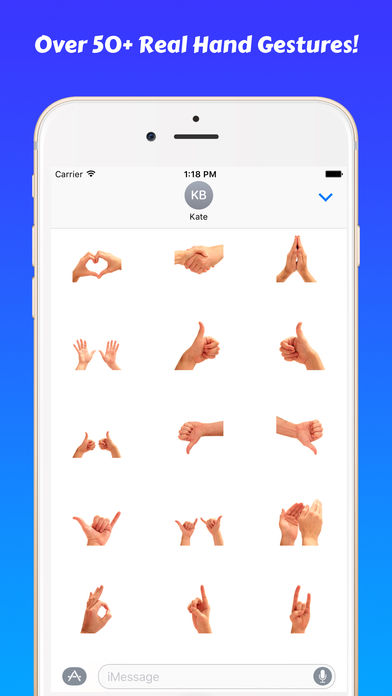 Normally $0.99.
Get your hands on Handsy!

The only real hand gesture stickers in the app store.

Up your messaging game with Handsy, the best hand gesture stickers pack available.

Over 50+ true hand photo stickers to slap on messages or send as their own message.

Use Handsy to send your loved one roses or your best friend a beer, or tell your boss to f' off.

Stop using drawn or animated hand gestures. Start using Handsy real hand gesture stickers to invigorate your messages.

Getting your hands on Handsy is cheap and fun, so get downloading and sending messages Today!
---
Pic Lab Split Lens Pro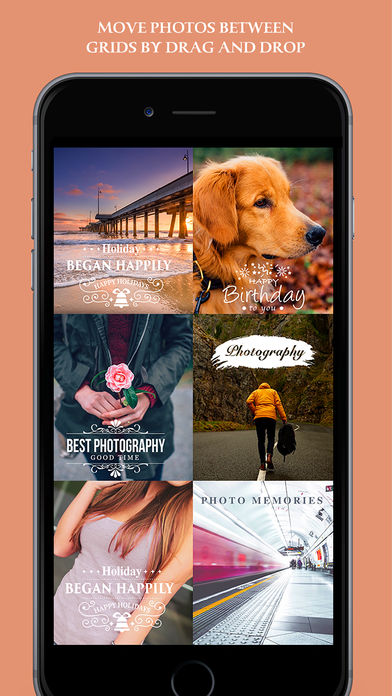 Normally $3.99.
Pic Lab Split Lens Pro is a powerful collage maker and photo editor for you to create amazing collages using your photos, various styles of fashion stickers, text with cool fonts, you will find it all in Pic Lab Split Lens Pro, start making your own stunning collages now!

◉ Classic layout
Support the creation of up to 10 photos of the 260 models collage layout.

◉ Realtime filters
Povides 275 filter effects beloved by professional photographers.

◉ Fashion Sticker
Select more than 580 models stickers to spice up your photos!

◉ Rich font
More than 220 fonts available.

Start making your own stunning collages now!
Download Pic Lab Split Lens Pro
---
Runtastic Squats Trainer PRO
Normally $1.99.
Drop it like a squat, drop it like a squat! Want strong, defined thighs and a firm butt? Download the Runtastic Squats app and get started – no equipment needed, only yourself and a good attitude. Turn your iPhone/iPad into a PERSONAL TRAINER who accompanies you, step by step, towards your goal. Challenging? Yes. Too difficult? Not at all! With Runtastic, you'll be able to do 150 consecutive squats in no time. By the way, squats not only strengthen your legs, they also train your core. Let Runtastic help you show off that sexy backside you've always wanted!

APP FEATURES & BENEFITS:
– Counts completed squat repetitions using accelerometer
– Access to Level 1 of the scientifically developed training plan
– Personal records
– Voice Coach for constant feedback
– Upload workout activities to Runtastic.com
– Share your success on Facebook, Twitter or via email
– Integrate Runtastic activities to your MyFitnessPal account
– Collect motivating badges for your performance
– Automatic countdown timer for your rest between exercise sets

BENEFIT PRO-VERSION:
– No ads!
– Three levels based on scientifically developed training plan to reach 150 squats
– Set a reminder for your next workout
– Personal records & exercise statistics (i.e. monthly or yearly stats)
– Leaderboard for personal records and overall repetitions: compare to others and see how you rank with your Runtastic friends

THE BEST OF THE BEST!
The Runtastic Squats app counts all your repetitions and provides you with interesting stats. Check out an overview of your fitness activities to see your progress. Plus, beat your own records and set new personal bests – you'll be surprised of how fast your performance improves. Squat baby, squat!

UNIQUE
Your squats are automatically recognized using the accelerometer of your iPhone/iPad.

There's more: You can upload your fitness data to Runtastic.com, if you want. There, you can access all your stats anytime, as well as monitor your success thanks to your personal training log. Remember, you can also share your achievements with your friends!

Make sure you do your squats with your back straight and core activated, and make sure your knees don't go beyond your toes. The Runtastic Squats app supports your training efforts by keeping your motivation strong and thriving. We're sure you'll soon reach your goal and be proud of your achievement. Ready to rock? Let's go!

Runtastic Squats: Your start into a fitter life!
Download Runtastic Squats Trainer PRO
---
Sim Aquarium 3D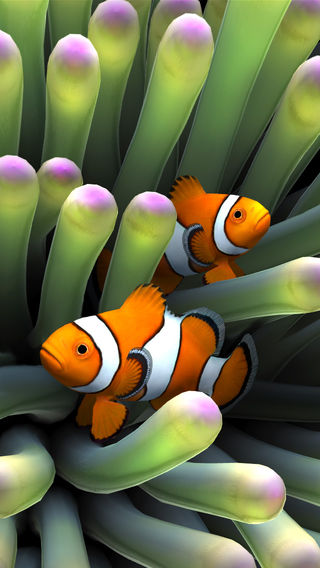 Normally $1.99.
Sim Aquarium is an Interactive True 3D Virtual Aquarium that fits in your pocket! Sit back, relax and enjoy a variety of marine fish swimming about in a colorful coral reef habitat – or tap your way into the bonus anemone aquarium scene and actually play with and feed the two colorful "Nemo" clownfish!

Sim Aquarium has been in continuous development for desktop computers since 2005. Today, Sim Aquarium is both visually and technically stunning. It is the most advanced interactive aquarium simulation available. The long-awaited Sim Aquarium for iPhone is finally here and we are proud to introduce this fascinating aquarium simulation to the iPhone community!

Sim Aquarium Features:
• One intricately detailed coral reef scene
• Twenty, highly detailed 3D fish species with complex artificial intelligence, swimming behaviors and appearance
• Fish stay sharp and clear even when they swim up close and fill the whole screen
• Tap your screen to bring the fish closer!
• Even tap on the fish to scare them off!
• Move and zoom using common touch screen gestures
• Bonus scene – two clownfish hosting a sea anemone!

The Anemone Scene Features:
• Two Percula clownfish in full interaction with a swaying sea anemone
• Four different anemone species to choose from
• Dynamic water and lighting effects
• Realistic anemone tentacles physics and fluid simulation
• Interaction with clownfish and their environment
• Feeding of clownfish simply by tapping the screen

Get Hours of Enjoyment and Relaxation with Sim Aquarium for iPhone Today!
Order Now and Get Immediate Access!
---
Sprocket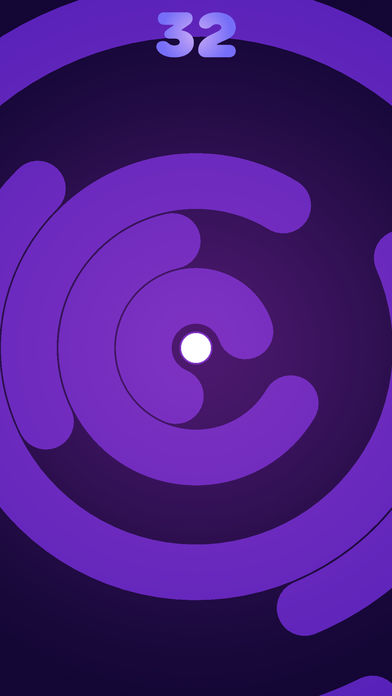 Normally $1.99.
Tap anywhere to leap from one pod to the next. You will always leap away from the center of the screen. Be sure not to land on the space between the pods, and don't let yourself get pulled into oblivion at the center of the screen. Capture the fixed dot for an extra 15 points and a temporary safe zone. Capture the moving dot for an extra 30 points and a momentary slowdown in time.
---
VOGG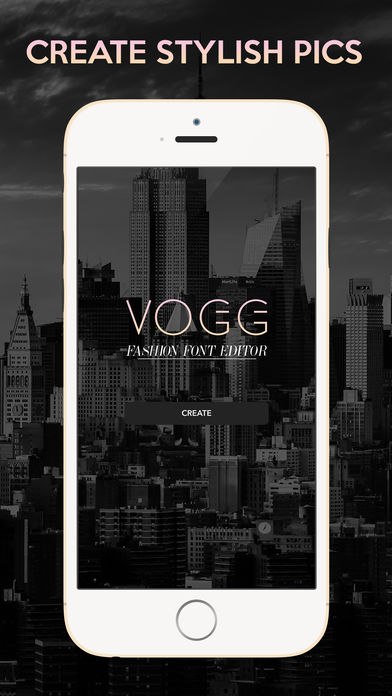 Normally $3.99.
Create stylish pictures with edgy typography with fashion font photo editor #1!

Easy to use, generate fashion & lifestyle motivation quotes and blog teasers in minutes.

Features:

– Stylish & modern fonts to choose from
– Chic & elegant color palette – pure color therapy
– Add pictures from camera roll as background
– Take new pictures not leaving VOGG
– Use 1:1 ratio to get square Instagram-friendly image
– Use 3:4 ratio to get Facebook, Twitter, Snapchat, Tumblr-friendly image
– Use opacity feature to create semi-transparent classy backgrounds & font logos
---
Our deals and product reviews are picked by BGR's expert editors and team.

Follow @BGRDeals on Twitter to keep up with the latest and greatest deals we find around the web. Prices subject to change without notice and any coupons mentioned above may be available in limited supply.