If you purchase an independently reviewed product or service through a link on our website, we may receive an affiliate commission.
Mixologists are known for their perfectionist approach to getting their drinks to come out exactly they way they are intended. Measuring out the correct amount of liquids and shaking things up to deliver the punch that's required when you're serving guests is imperative. If you consider yourself an amateur bartender, or you're an actual bartender, you know how important it is to mix up the drinks that you're serving. A drink stirrer is just a simple instrument that allows you to blend the contents of your cocktail or beverage quickly and efficiently. Even if you're just looking to mix in some sugar to your coffee or tea, you don't want to have to waste dirtying a spoon every time you want a cup. We've done some homework and picked out our favorite drink stirrers to help you serve some delicious combinations for yourself and your friends. Let's take a look.
Best Mixing Spoon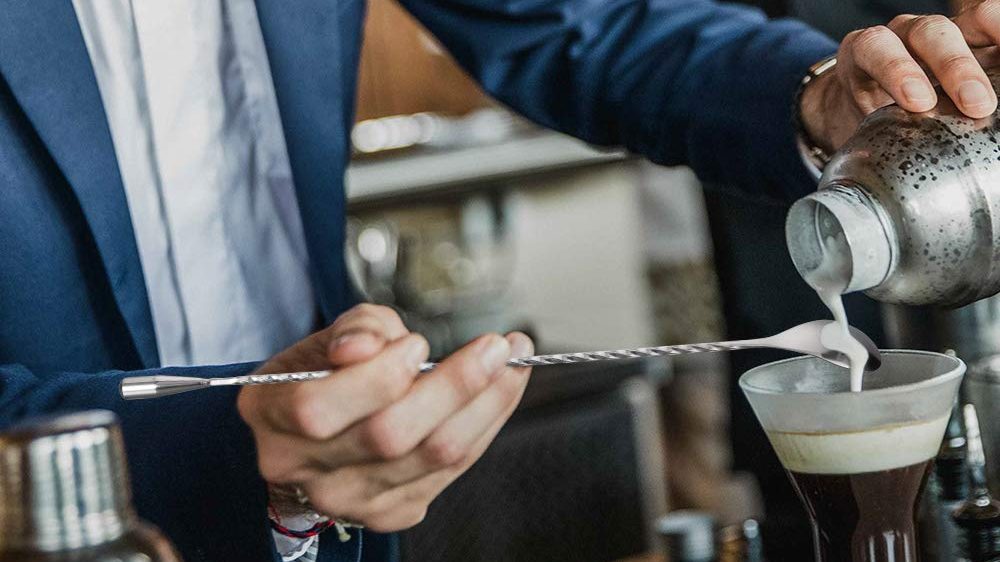 With a classic spiral design, the Hiware LZS13B 12 Inches Stainless Steel Mixing Spoon is a solid addition to any home bar. This versatile utensil has long length for using in mixing glasses, cocktail shakers, taller cups, and carafes in order to give you the leverage you need to stir. It is made of polished 18/10 stainless steel for superb durability and corrosion resistance. It features a twisted middle for better control when you're holding it. The spoon bottom allows you to swirl and spin effortlessly. You can even use this on milkshakes or malts while you're drinking them through a straw. It is dishwasher-safe and easy to clean, as you can just hand wash it with soap and water if you prefer. Hiware also offers a full refund or replacement, no questions asked, if you are in any way unsatisfied with the product.
Hiware LZS13B 12 Inches Stainless Steel Mixing Spoon, Spiral Pattern Bar Cocktail Shaker Spoon
List Price:
$7.99
Price:
$5.99
You Save:
$2.00 (25%)
Available from Amazon, BGR may receive a commission
Best Long Handle Spoon Set
If you're looking to outfit your home with a set of spoons for your guests, then look no further than the MCIRCO Stainless Steel Spoon Set. Every set comes with eight spoons and each spoon measures 7.6″ x 1.06″ x 0.51″. They weight 0.85 ounces apiece and are crafted from stainless steel with a high polish finish. This is suitable for mixing drinks, lemonade, iced tea, milkshakes, root beer floats, iced coffee, and sundaes. This will easily match with your existing flatware, as it has a sleek, modern design. It is sturdy for convenient use and is dishwasher-safe. In order to keep them in the best shape possible, it is recommended that you wipe spoons immediately after use, so things don't become stuck to them.
Long Handle Spoon, MCIRCO Stainless Steel Spoon Set Mixing Spoon Ice Cream Spoon Long Spoon Ice…
Price:
$10.99
Available from Amazon, BGR may receive a commission
Best Coffee Stirrer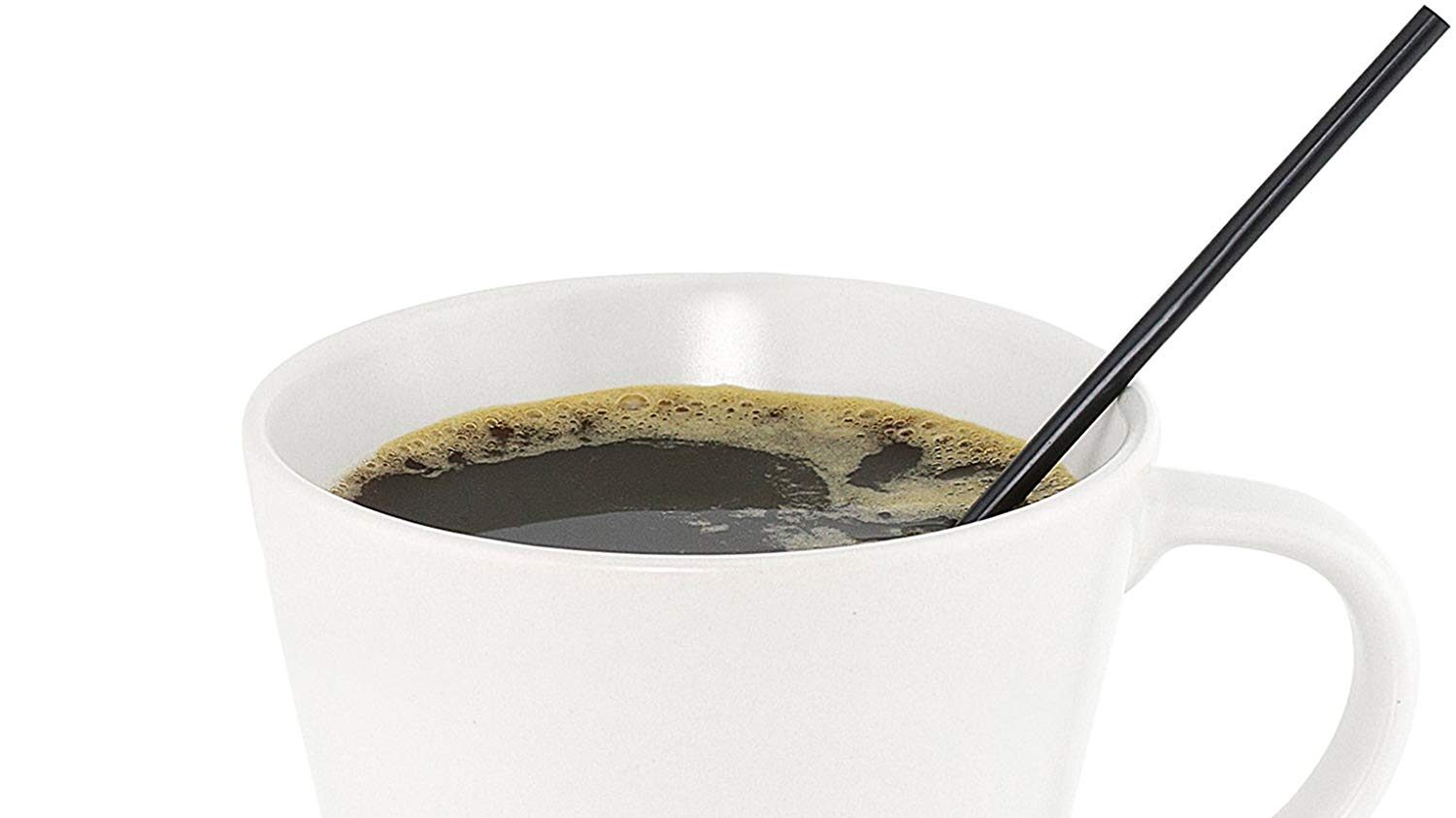 Just like the ones you've seen in coffee shops and at work, the Rupert and Jeoffrey's Trading Co Disposable Plastic Coffee Stirrer Straws get the job done. These come in bulk, so you can order them in either a package of 1,000, 2,000, or 8,000. This works with any hot or cold beverage and each one measures five inches in length. You can keep these in cocktails and other drinks, as they'll add a little bit of extra flair to your beverage. These are made from polypropylene and are food-safe and non-toxic. You can buy these in seven different colors: black, brown, green, mixed colors, red, white, or white with red stripes.
Disposable Plastic Coffee Stirrer Straw - 5 Inch Sip Stir Stick (Black, 1,000)
Price:
$7.49 ($0.01 / Count)
Available from Amazon, BGR may receive a commission
Best Swizzle Sticks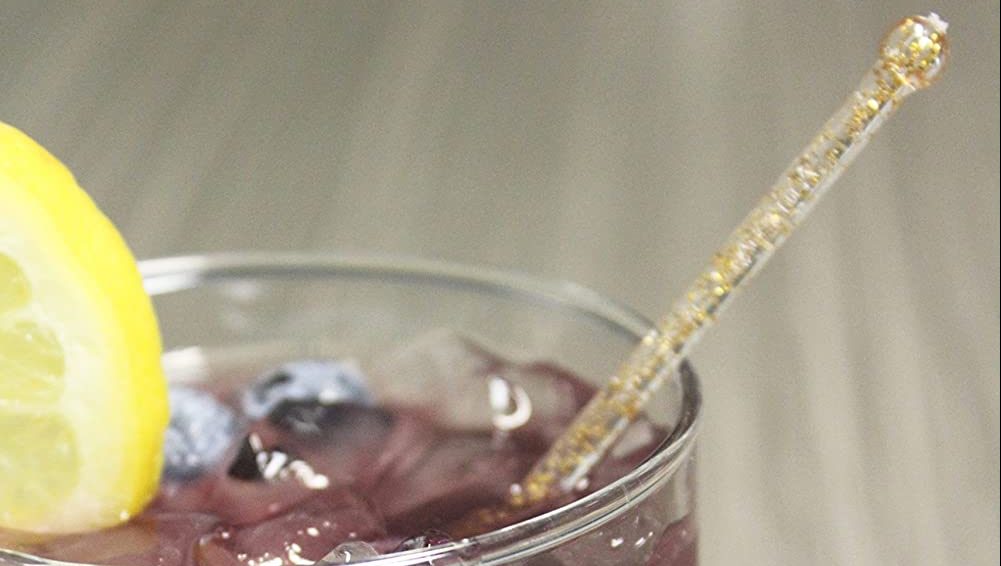 In order to really kick up the flair and style of your drinks, you should definitely consider using Royer Round Top Stir Swizzle Sticks. These come in packs of 48 and measure six inches long, so you can use them in most glasses or drink cups. You can choose from many fashionable styles, including crystal with gold glitter, fluorescent day glow blue, crystal with red glitter, frosted clear, and many other basic colors like red or silver. The round top on one end keeps fruit and vegetables garnishes in place for your drinks, adding to the allure. These are perfect for parties, upscale or casual gatherings, weddings, bars, restaurants, and more. All of them are made from non-toxic materials and the simple design is easy to handle.
Royer Round Top Stir Sticks, Swizzle Sticks, Drink Stirrers for Holidays, Christmas, Weddings,…
Price:
Available from Amazon, BGR may receive a commission
Best Rectangular Stirrer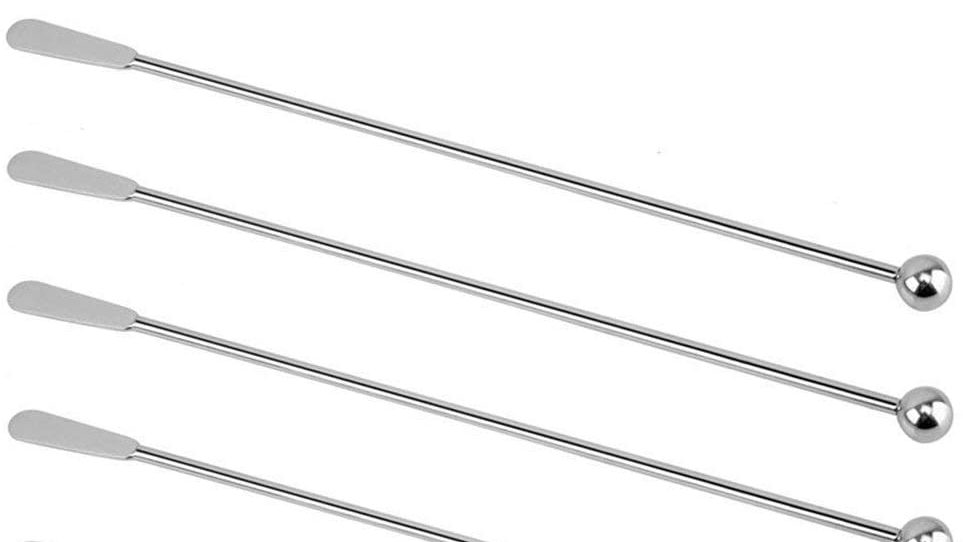 Creating more of a paddle effect when you're mixing through your beverage, the JSDOIN Stainless Steel Coffee Beverage Stirrers are efficient. As is stated in the product title, these are made from stainless steel and are safe and harmless. They come in a pack of five and are safe to put in the dishwasher when you're done using them. The small rectangular paddles on the bottom make stirring simple. You can keep these in the bar or for your home. You can reuse them over and over again, as they won't rust or corrode over time. This set is backed by a money-back guarantee and they are made in the United States.
Jsdoin Stainless Steel Coffee Beverage Stirrers Stir Cocktail Drink Swizzle Stick with Small Re…
List Price:
$7.55
Price:
$6.55
You Save:
$1.00 (13%)
Available from Amazon, BGR may receive a commission