If you purchase an independently reviewed product or service through a link on our website, we may receive an affiliate commission.
The screaming will alert any parent that something went wrong. You rush over and you see that your son or daughter accidentally closed a door on their fingers. If you have a toddler at home, this is something that could very well happen. Children may not realize what happens if they place their fingers on the part of the wall when a door is being shut. You should take preemptive measures to make sure this doesn't occur by putting in door pinch guards. These help baby proof your home and make sure there are no slamming of doors that could ultimately result in a broken finger. Having these in place also makes it easier to close a door and not awaken a sleeping child. We've taken a look at five of the top options on the market, so you don't have to worry about a cry from a pinched finger. Let's check them out.
An option for kids and pets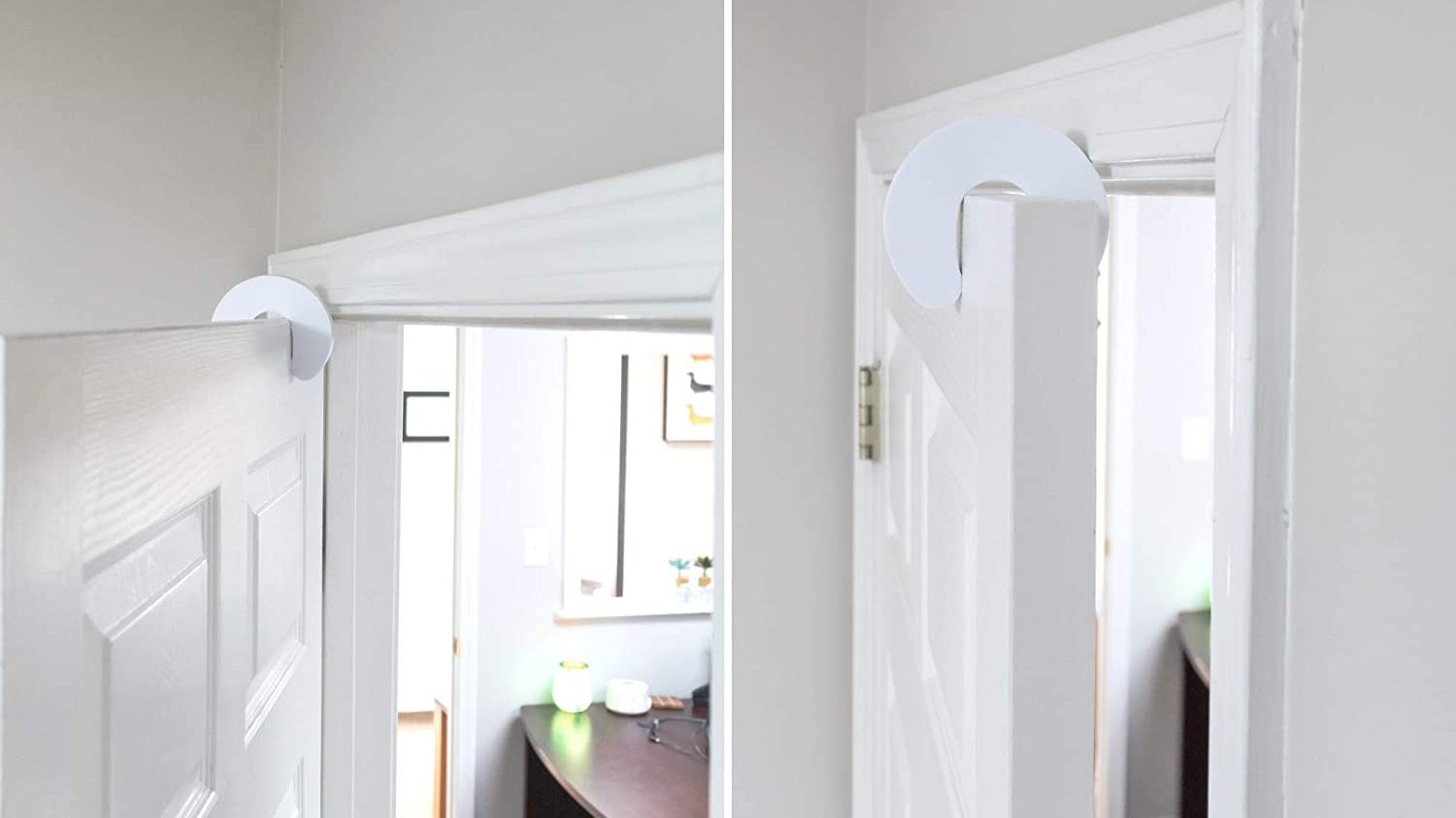 Offered in a four pack of guards, the Wittle Finger Pinch Guard is great for baby proofing. These are made from soft, EVA foam to protect the hands and little fingers of children from getting caught in doorways. The flexible C shape will work on almost any type or size of door. These will fit extremely tight, so they won't fall off, even if the door is slammed. This concept will also work for pets, as they won't be locking themselves in a door without realizing it. These provide a soft cushion between the door and the door frame and will protect them from a push or a breeze. You can just place them on the doors high enough so that children can not touch them. They come in white to fit in nicely with your interior.
Key Features:
Flexible C shape
Soft, EVA foam
Fit extremely tight
Wittle Door Pinch Guard - 4pk. Baby Proofing Doors Made Easy with Soft Yet Durable Foam Door St…
Price:
$9.95
Available from Amazon, BGR may receive a commission
Guaranteed as a versatile design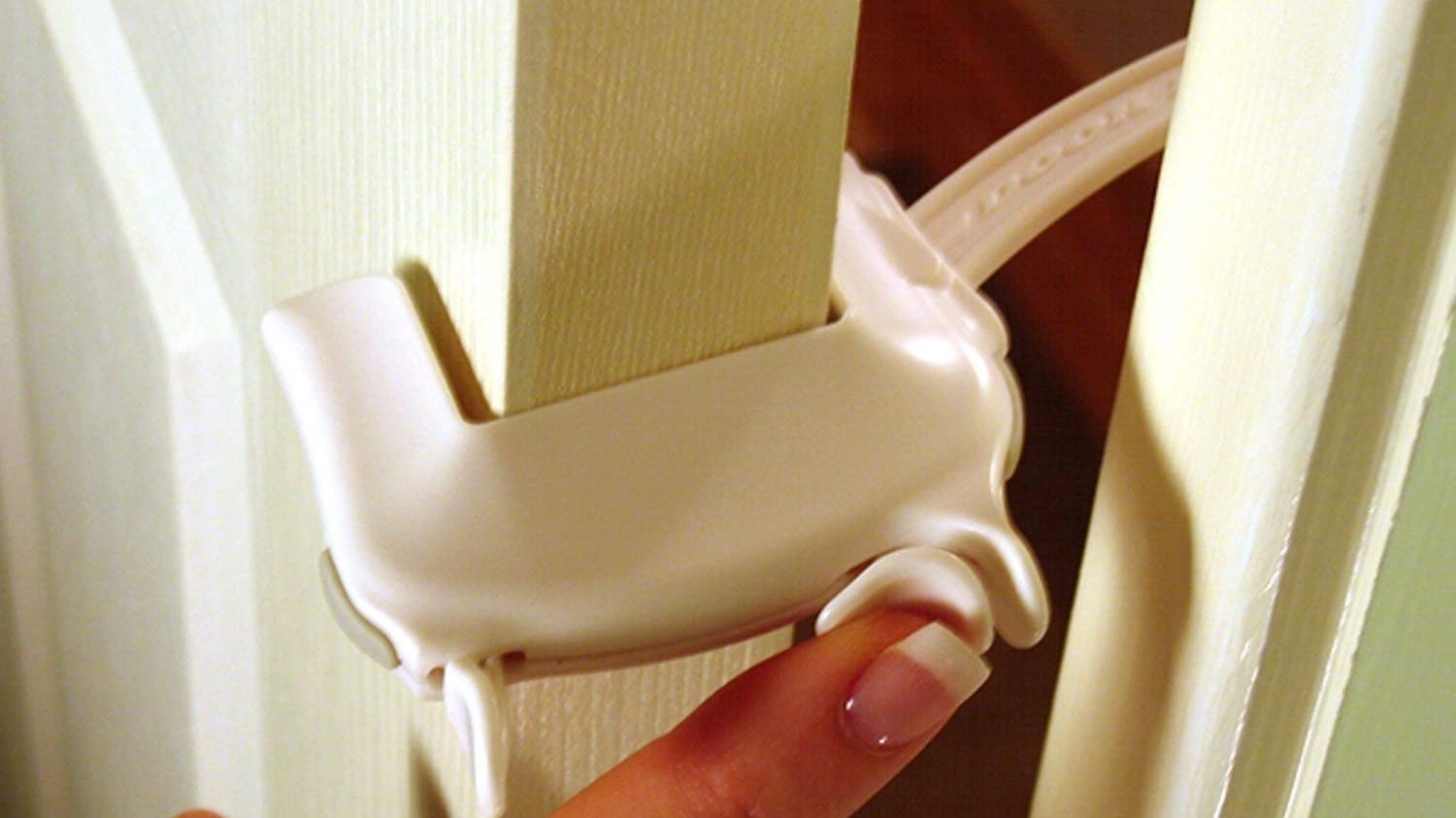 For convenience, you should definitely consider the Door Monkey Door Lock & Pinch Guard. This has a unique design that allows it to be installed in seconds. It is operable from both sides of the door, so that means your child cannot lock themselves inside a room accidentally. It works with standard 1 3/8″ thick doors and rectangular door stop molding. There is no tape needed to install this, meaning your door or frame won't be damaged. This doubles as a pinch guard, meaning it will always be in a partially cracked position. This works with all knobs and levers.
Key Features:
Operable from both sides of the door
Works with standard thicknesses and moldings
Doubles as a pinch guard
DOOR MONKEY Child Proof Door Lock & Pinch Guard - For Door Knobs & Lever Handles - Easy to Inst…
Price:
$12.95
Available from Amazon, BGR may receive a commission
Soft to the touch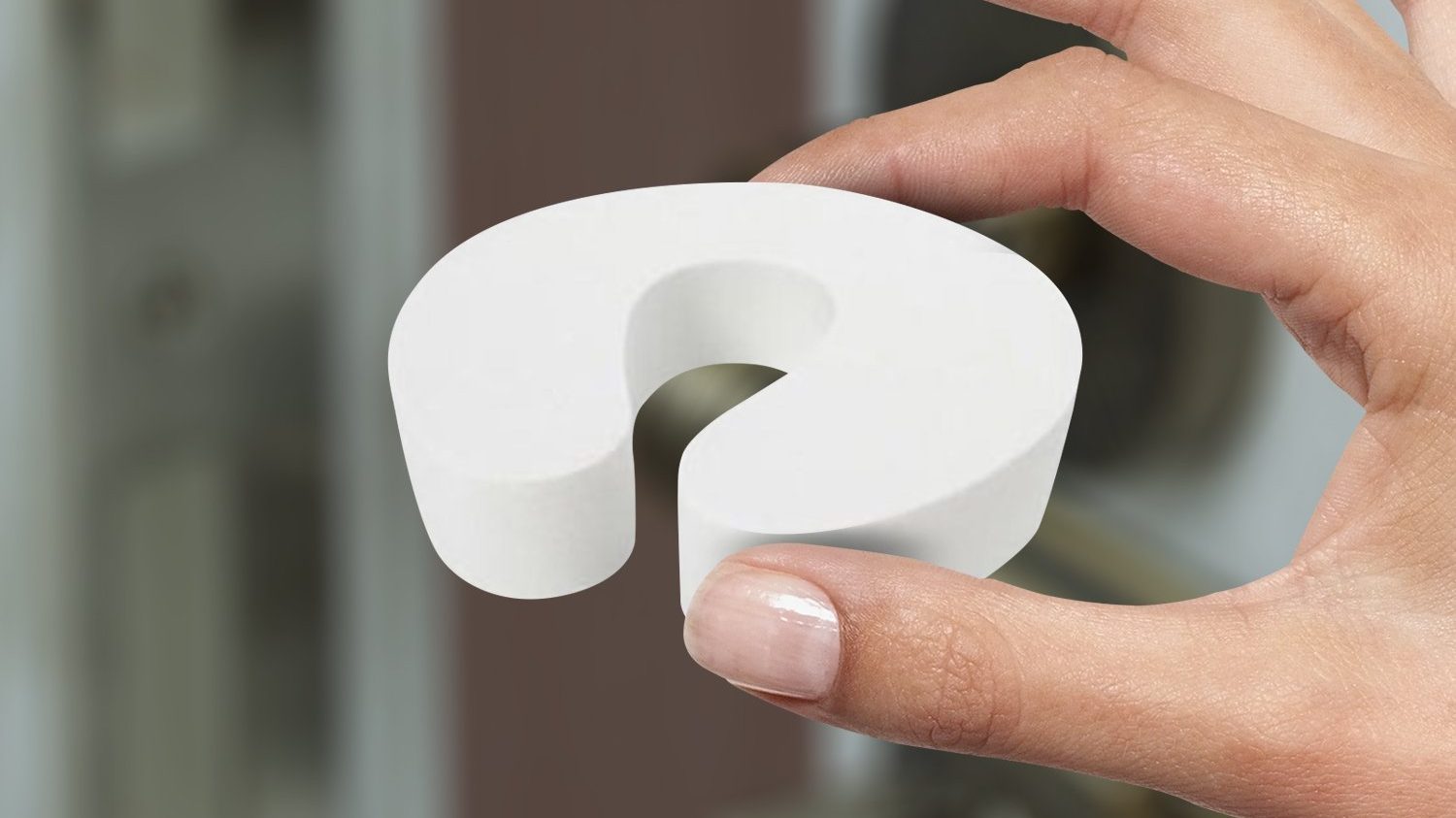 With the Jool Baby Products Door Pinch Guards, the protection they provide is impressive. They are made from soft, EVA foam and prevents doors from closing on your child or baby. This pack of six prevents injuries and stops doors from slamming. They take almost no time to put on, as you can place the pinch guards on the side or the top of the door. Because of how soft these are, they won't damage your frame or door. You'll be able to protect multiple doors.
Key Features:
Pack of six
Take almost no time to put on
Soft so they won't damage a frame
Door Pinch Guards (6 Pack) Baby Proof Doors Extra Soft Foam, Sleek Design, Child Safety, Baby S…
Price:
$8.99
Available from Amazon, BGR may receive a commission
Don't awake a sleeping baby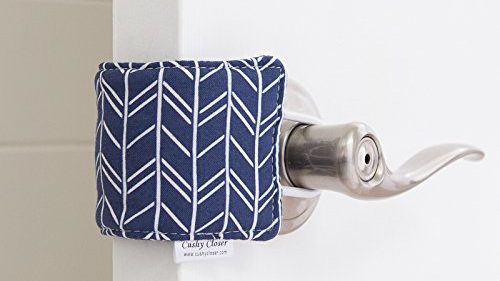 By utilizing The Original Cushy Closer Door Cushion, you can close or open doors much more quietly. This will go right over the latch of the door and will eliminate the need to turn the doorknob. It will muffle the sound of the doors including slamming, rattling and closing. This will prevent children from locking themselves in a room. This comes in 11 different colors, allowing you to match up your interiors with the cushion. You can choose from birch and blue, birch and gray, birch and navy, birch and pink, charlotte gray, charlie, charlotte pink, natural, quinn, scout, and white on white dot.
Key Features:
Cushion that goes over the latch
Eliminates the need to turn the doorknob
Comes in 11 different colors
The Original Cushy Closer Door Cushion | No More Noisy Doors! | Door Latch Cover- Baby Safety f…
Price:
$10.95
Available from Amazon, BGR may receive a commission
Keep the oven door closed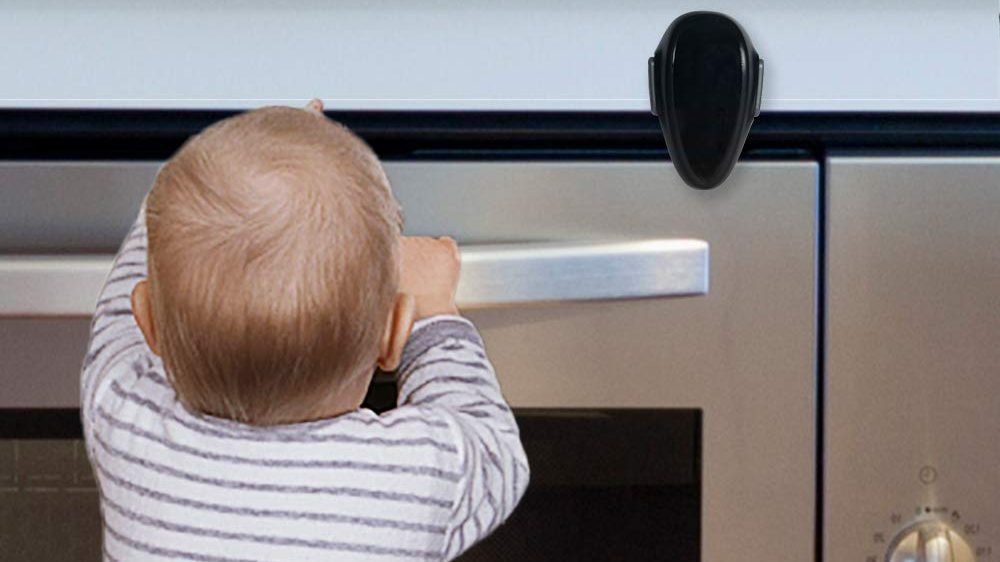 Oven doors obviously can present plenty of risks and the EUDEMON 1 Pack Childproof Oven Door Lock can help keep your child protected. You can install the EUDEMON lock with durable and heat-resistant 3M tape, so there's no drill or tools needed. This has a special revolving design and a double button design that can be set to a locked or unlocked position. The button is the same color as the lock so your child won't be curious about it. This will prevent little hands from grabbing and opening up the oven when it's on. It comes in either white or black to better match.
Key Features:
No drill or tools needed
Special revolving design and a double button design
Prevents little hands from grabbing and opening the oven door
EUDEMON 1 PackChildproof Oven Door Lock, Oven Front Lock Easy to Install and Use Durable and He…
Price:
$8.99
Available from Amazon, BGR may receive a commission