While you may be one of the many sports-starved fans around the world looking forward to the return of your favorite pastime, you've probably had to find ways to pass the time during these past few months. The world has more or less shut down because of a global pandemic and you've likely stared at screens more than you'd care to admit. Since you won't be able to attend games in person this year, you're going to want fast processors and killer graphics for your at-home setup. AMD is at the top of its game at all times and working inside an HP PC will have you ready to embrace and stream sports once again.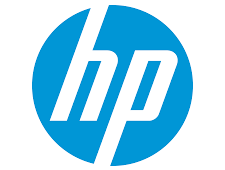 You may not be aware or not be fully versed in what a processor or graphics do for a computer, but suffice it to say, they pretty much make it perform the way you want it to. AMD provides innovation at unprecedented levels in collaboration with HP in order to deliver a fast-working and efficient computer every time you turn one on. Thanks to the groundbreaking Ryzen™ processors, you'll be amazed at how much you can get done at once. You can stream, edit, create, and browse at the same time, without much trouble. These are powerful and efficient to get the job or jobs done.
Similarly, the AMD A-Series APUs, or Accelerated Processing Units, are microprocessors that are meant to wow. These are 64 bits and are designed to boost your productivity and help you work faster, not harder. The APUs work as a central processing unit and a graphic processing unit all in one. This will help you enhance multimedia and improve energy efficiency the longer you're using your computer.
When it comes to AMD graphics, you'll be blown away by the Radeon™ and Radeon™ RX graphics. You'll have an enjoyable everyday visual experience when you are cranking away with a PC bolstered by either of these GPUs. You'll be amazed at how quickly and fluidly you're able to browse and stream videos and these are ideal for video editors who have to nail each detail. The Radeon™ RX graphics will give you the most advanced visual setup on your favorite games. If you're jonesing for more sports, eSports is something completely different when paired with these graphics.
If you're wondering how to get AMD processors and graphics into your home, the list of HP laptops and PCs that include them is long. The HP Pavilion Laptop – 15z touch has an AMD Ryzen™ 5 processor and Radeon™ Vega 8 graphics and starts at only $679.99. The Omen 30L Desktop GT13-0280z is a sleek tower with an AMD Ryzen™ 5 processor and Radeon™ RX 5700XT graphics. It can be yours for $999.99. For an all-in-one that's powered by AMD, check out the HP All-in-One – 20-c435z. It is an extremely cost-effective option with an AMD Dual-Core A-Series processor and Radeon™ R3 graphics. Pick it up for $399.99 and thank us later.
As always, HP provides free shipping, easy returns, and your pick of accessories to build out your setup. So as sports start to return to our world, you should be ready to stream and watch all of the different ways possible. With the help of these integrated laptops, all-in-ones, and PCs, you can catch up or watch all of the action live, thanks to innovation and power conveniently brought to you by AMD and HP.