Do you want to stream movies, play games, block ads and capture Pokemon, all from the comfort of your iPhone? Well, you're in store for quite a treat, as we've rounded up a selection of free apps that do all those things and more. And if you're quick, you might even be able to catch a few free apps from yesterday's post.
MUST SEE: New on Netflix: Every movie and TV show being added in October
These are paid iPhone and iPad apps that have been made available for free for a limited time by their developers. There is no way to tell how long they will be free. These sales could end an hour from now or a week from now — obviously, the only thing we can guarantee is that they were free at the time this post was written. If you click on a link and see a price listed next to an app instead of the word "get," it is no longer free. The sale has ended. If you download the app, you will be charged.
VLC Streamer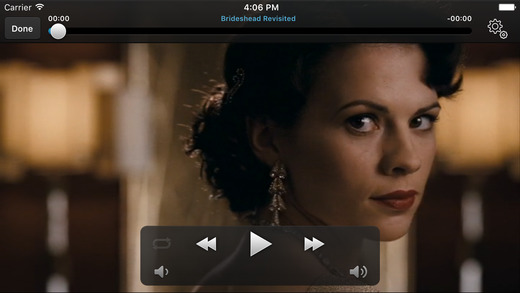 Normally $2.99.
Sit anywhere in your house and watch movies or TV shows on your iPhone, iPod or iPad.
VLC Streamer streams movies from your computer to your iDevice. Winner *Best Entertainment App* Chip.de.

You can watch anything from your movie collection. No need for complex conversion processes. No need to manually transfer programs to your device.

• Features include •
– Free helper app gets you streaming quickly and allows you to browse local drives, and Windows network shares
– Stream over wifi directly from your computer
– Support for multiple resolutions and streaming quality levels
– Customisable gesture controls
– Live streaming of video after a few seconds of processing
(assumes a reasonably powered computer)
– Airplay support
– TV Out support for iPad and iPhone4
– Easy to copy movies directly to your device for watching on the plane or out of the house.
– Supports Windows, Vista, Windows 7 and Windows 8
– Supports Mac OS 10.5 and above

• System Requirements •
– VLC Streamer will not play DRM protected videos. Videos from the iTunes store do include DRM.
– VLC Streamer is designed to work on your local network, and the free helper app has to run on your Mac or PC.
– Supports Windows, Vista, Windows 7, Windows 8, Windows 10.
– Supports Mac OS 10.7 Intel and above.
AG Drive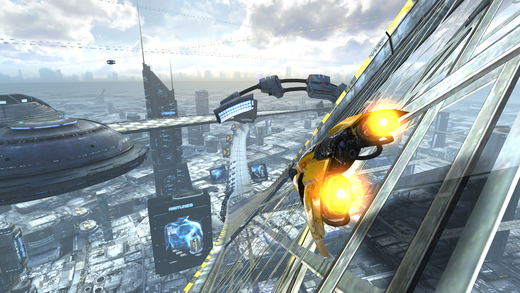 Normally $3.99.
THE FUTURE IS NOW
The boldest futuristic racer ever made is here!

An epic vision of the future, AG Drive takes you on the ride of your life as you drive blazing fast anti-gravity race craft and race against opponents on spectacular tracks that dive over and under an Earth city of the future.

FEATURES
– Main Events and Quick Events: Play AG Drive as you wish – Quick or Big!
– Enjoy different modes of play such as Single Race, Time Trial, Elimination, Cup, Speed Record, Duel, etc.
– Multiple tracks with different settings: sunny, sunset, night, etc.
– Ships with different skills – can you master them all!

TECHNOLOGY
The world of AG Drive is real and full of life – witness huge futuristic highway systems come to life, with air traffic filling the skies as spaceships land and take off, and spotlights sweep the skies. The stunning, unparalleled visuals of the world of AG Drive were possible to be realized only because of the ZORG 3D engine.

SOUNDTRACK
The game's mind-blowing original soundtrack is something never done before – an unprecedented collaboration between some of the biggest, most talented musicians spearheaded by none other than Ari Pulkkinen ("Aritunes" – soundtracks for Angry Birds, Resogun, Trine 1 & 2, Outland, etc.).

END NOTE
Born out of love for games like Wipeout and F-Zero, AG Drive has been a long time in the making, and is now ready to show you the future. AG Drive is a showcase to the world for what can be achieved when you combine true vision and passion with cutting-edge technological prowess.
Go Surf
Normally $1.99.
Eternally called by the song of the ocean, a surfer's journey is never ending. You search the world over looking for that perfect ride. There's always one more wave to conquer. And now the endless wave is finally out there…All within the palm of your hand. Use your bodacious skills to break the record for the longest wave ever ridden. How far do you think you can go?

Be careful however, throughout this beach-themed adventure you have to avoid a series of pitfalls. Crowds will attempt to get in your way, wipeouts are most certainly a hazard, and watch out for that which lurks beneath the water's surface. Remember, the experienced surfer doesn't ever want to become shark bait.

RESOURCES
• Easy to learn, hard to master – tap and release surf game
• Complete missions in which you can try new surfers with different styles
• Perform aerial maneuvers to activate ghost mode
• Bonus session – Advanced tube rides
• Fluid and challenging physics-based game
• Beautiful day and night backdrops
• Original musical composition
• Collect floating chips to increase your spending power in the surf shop
• Challenge your friends in the Game Center
Stringly
Normally $2.99.
Stringly is a great way to save the little thoughts, snippets, and bits of information that we deal with everyday. The app sets aside all the complication of most note-taking apps while still remaining robust and powerful: Add photos and Markdown rich text to your words. Everything you type is synced to all your devices in real time.

If you are looking for a powerful to store simple things, Stringly is perfect. Give it a try!
Ads Blocker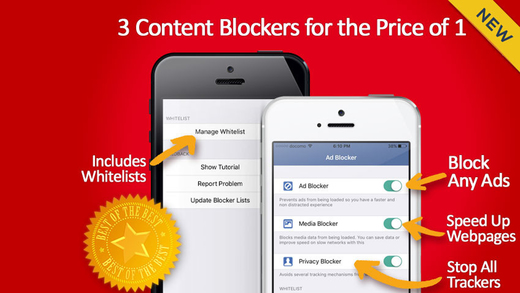 Normally $0.99.
The most powerful FOUR-in-ONE content blocking App

A centralized screen to control all 4 blockers

Shortcut to Safari Settings – Included with the first-time tutorial

Ad Blocker – Block ads, banners, popups, and annoying publishers

Content Blocker – Disable images, fonts, and other things that slow pages

Privacy Blocker – Prevent spying and advert trackers

Whitelist Manager – powerful custom whitelists for users!
My Speed Track.er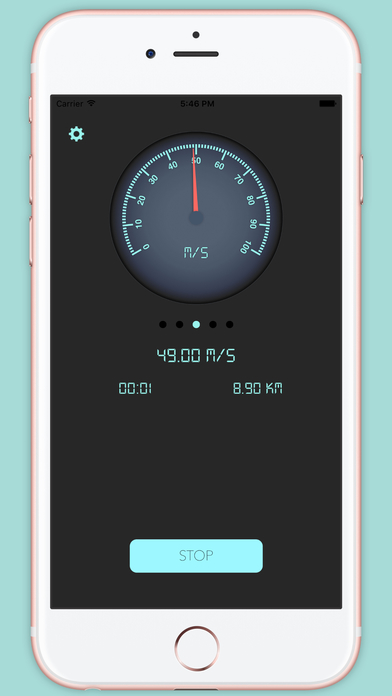 Normally $0.99.
My Speed Track.er, a simple speedometer to test the speed of walking,driving or sailing.

***Features***
– Easy main interface to show different speedometers which are in different counting units.
– Set your aim distance, the time you need to spend will be calculated according to your current speed.
– Compass will guide you to the right direction.

Please pay attention: Continued use of GPS running in the background can dramatically decrease battery life.
Easy Car Player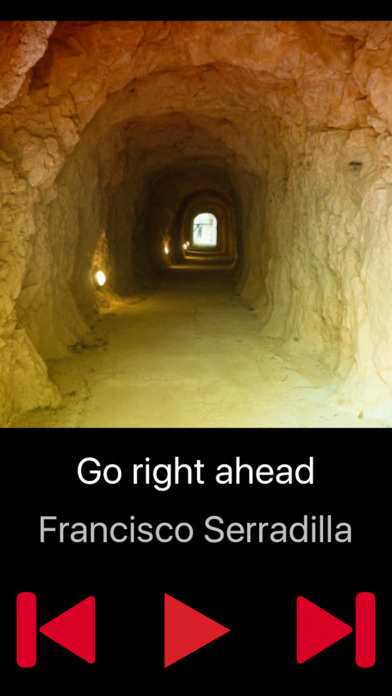 Normally $1.99.
Easy Car Player is a super easy music player for the iPhone. The main purpose is to have a player centered in the use in the car: very few and simple options to start as fast as possible one of your favorite playlists. Not a lot of options, no small typefaces. Only some few playlists selected from your general iTunes playlists and ordered as you want. The playlist are ever played randomly.

When playing a song, a very simplified interface is shown: artwork, song title and album, in very big typeface. And for the control: stop / play, previous track and next track.

In addition, we provide an app for the Apple Watch: you could control all the features of Easy Car Player from the watch.

Finally, we have developed and interesting feature when we are in the car: hold that album. you can maintain the current playing album when tapping in the artist name (iPhone) or in the "hold" button (Watch). Current album continues playing until you deactivate the option. In that moment player go to the previous selected playlist.

Features:

– Easy player with very few distractive elements.
– Select favorite playlists from your iTunes playlists collection.
– Order, reorganize and select favorite playlists from the main screen of the app. Playlist are presented in a very big typeface to easy selection. Selecting a playlist start random playing of that list, immediately, avoiding distractions.
– Control the basic playing elements: stop / play, previous an next song.
– Control all elements from the Apple Watch.
– Hold feature to maintain playing current album or turn back to your selected playlist.
Poke Location Finder
Normally $0.99.
Poke Finder is pokemon finding tool with known pokemon locations and encounter times submitted by active Pokemon GO players from all the world. Using Poke Finder is simple. You can automatically see all of the known pokemon locations around you by scrolling around the map or you can alternatively use the "Filter" button to select a specific pokemon you want to find.
Moonlight Shot
Normally $0.99.
Moonlight Shot is simply the best photo editor for the iPhone.

Moonlight Shot employs only the highest quality photo adjustments and does so with blinding speed.

Want to take amazing photos? Stand out from the crowd – make your photos POP! Moonlight Shot will transform your photo experience into something truly memorable. Choose how you want to remember that great view from your trip, or that delicious meal you shared with a friend. With Moonlight Shot's live filters, you can preview how your photos will look, before you even take the photo!