If you purchase an independently reviewed product or service through a link on our website, we may receive an affiliate commission. Learn more.
Today's batch of paid iPhone and iPad apps on sale for free for a limited time might be the best list we've put together in a while. There are plenty of high-quality iOS apps on sale for free today, and you'll find the 10 best ones in this post. There are also a few remaining freebies in Tuesday's post, so be sure to check back in that one for even more options.
DON'T MISS: 7 ways Apple's iPhone 7 is much better than any Samsung phone
These are paid iPhone and iPad apps that have been made available for free for a limited time by their developers. There is no way to tell how long they will be free. These sales could end an hour from now or a week from now — obviously, the only thing we can guarantee is that they were free at the time this post was written. If you click on a link and see a price listed next to an app instead of the word "get," it is no longer free. The sale has ended. If you download the app, you will be charged.
Privacy Pro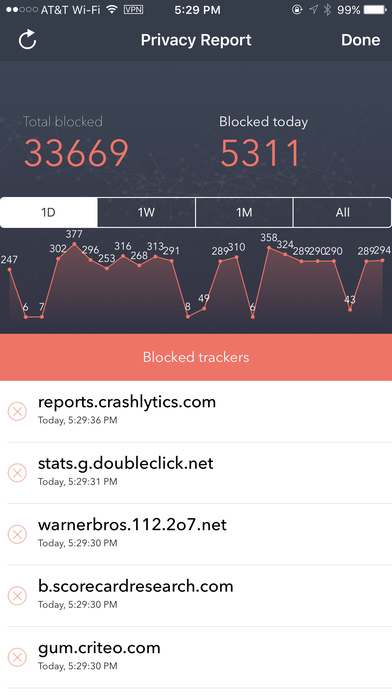 Normally $39.99.
"In the end, we picked Disconnect as our favorite [privacy] tool because it was the easiest to understand." The New York Times, February 17, 2016.

Super simple to use, Disconnect Pro empowers you to control your privacy and makes your iOS experience faster and safer, and also improves battery life and reduces wasted cellular data. Disconnect Pro gives you the ability to block and visualize tracking across your entire device, protecting you inside all the apps and browsers you use.

About us:

– Over 50 million people use our software
– Amazing accolades include winning the 2015 Innovation Award for Privacy and Security at the South by Southwest Interactive festival, making the list of Popular Science's 100 Best of What's New and being recommended as the New York Times' favorite privacy app
– Featured on 60 Minutes, the New York Times, the Wall Street Journal, the Today Show, CNN, Wired, and many more
– Public partnerships with leading privacy/security organizations like the EFF and Mozilla

About Disconnect Pro:

– Blocks invisible tracking and next generation malware (malvertising) threats
– Allows you to actually see the trackers we block
– Accelerates page load speeds by up to 44% and reduces bandwidth by up to 39% depending on your device usage!
– Unlike browser specific products, Disconnect Pro protects you across all your applications, including mobile browsers (Safari, Chrome, Firefox, Opera, etc.)

Price: Limited time offer of $40 one-time fee
Emoji Me GIF Face Maker
$1.99 "clapping animation" in-app purchase is currently free.
Design animated emoji faces that look like you, your friends, and your favorite celebrities!

– Every face is an animated GIF!
– Choose from different expressions like happy, thumbs up, facepalm
– Send via Messages, Facebook, Instagram, Twitter, …
– Over 1 trillion combinations!

Send emojis for free over Messages, other popular messaging apps, or as a text (MMS). Check if your phone company charges more for MMS compared to a normal text.
Download Emoji Me GIF Face Maker
Video Color Editor
Normally $0.99.
Video color editor allow you to colorize your videos and apply various splash effects.
With video color editor, you are able to:
– Convert videos to black and white while keeping chosen details in color
– Make your cloth blue, red or whatever you like
– Change color of chosen part in videos
– Adjust brightness, saturation and hue of videos
– Adjust contrast of videos
– Adjust white balance and temperature of videos
– Adjust RGB of videos
– Add vignette effects

Features:
– Simply move your finger to color or recolor videos
– Infinite undo and redo
– Quickly share your editing on Instagram, Facebook and Twitter
Addic6ion Free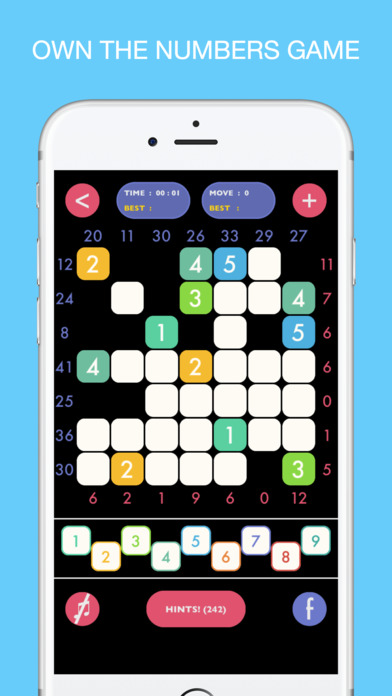 $2.99 "remove ads" in-app purchase is currently free.
Dive into the frenetic world of ADDIC6ION. To solve a puzzle, just place the numbers from 1 to 9 into the grid. It sounds seductively simple but there is a catch, only one solution exists. Unleash the math gaming wizard on you and use your logic skill to master this high-class brain puzzle.

* Choose among 5 levels of difficulty.
* Unlock more than 50 challenges.
* Race against the clock and solve the maximum numbers of grids.
* Login to Game Center to rank and compare your score with friends and other players.

*** 6 reasons to play this addictive numbers puzzle game ***

– It's fun for all ages.
– It's an oddly satisfying way to kill time.
– It helps you improve your memory and logic.
– It increases your concentration power.
– It holds a genius tag when played in public.
– Over a million puzzles waiting to be solved.
Never Have I Ever
Normally $0.99.
This app Includes 485 Never Have I Ever Questions. For Adults Only 17+

This game is all about the players! Try to find as many fun and crazy players as you can, because the more they've done, the more fun you will have. And when, they've done something, they have to take a drink. So, get ready to laugh at each other's past actions and embarrassing moments.

Be warned of hangovers in the morning and take precautions for it. Don't drink and drive and have a sober friend help out or retain enough basic functions to call yourself a cab.

– Includes 485 Never Have I Ever Cards
– Contains some hilariously explicit material, recommended for ages 17+
– Played on Ellen DeGeneres, The Big Bang Theory, House of Cards, and Game of Thrones
– Relive all of life's awkward and embarrassing moments
– Get to know your friends a WHOLE LOT better
Ella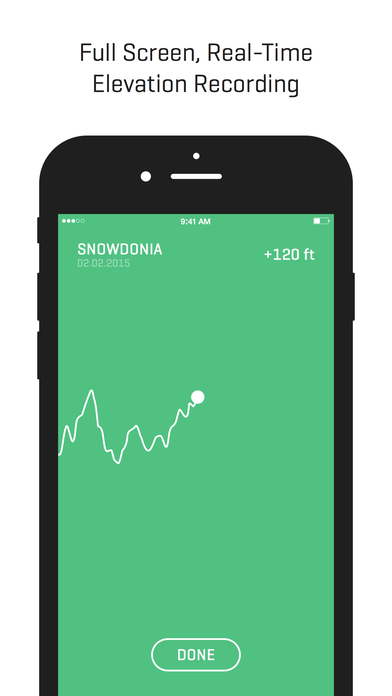 Normally $0.99.
Record your elevation in real-time with Ella. Perfect for hiking, climbing, or road trips.

Ella records & graphs your elevation changes and provides you statistics when your trip is completed. Ella's color scheme changes from gray to green or red as your elevation gain or loss exceeds 100 ft. from your starting point.

When your trip is over, interrogate the elevation profile chart or view detailed statistics about your trip.

Recording Statistics
– Elevation gain
– Start elevation
– Finish elevation
– Highest recorded elevation
– Lowest recorded elevation
– Cumulative elevation gain (Up)
– Cumulative elevation loss (Down)
– Duration (Time)
– Gradient

Elevation Chart
– Interrogate the chart by touching different points of the graph to see your elevation gain/loss at that point in the trip

Take Ella with you on the trail, up mountains, and down canyons.
PictaSave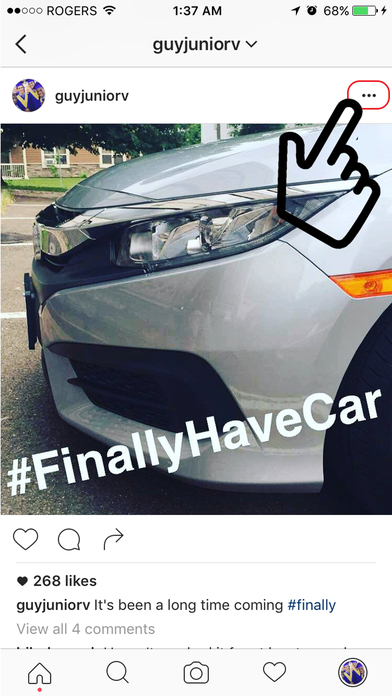 Normally $1.99.
Have you ever wanted to save the pictures you took from instagram or pictures that you've posted on social media that you deleted and forgot about until you come across those very pictures ? Well PictaSave is here for you save all your pictures from instagram.

Features:
• Downloads your videos in full HD
• Downloads your photos
• Easy step by step user interface
• Copy the url from instagram
• Then easily paste it in the app
• And its automatically saved in
your photo library for you to cherish
Flick Kick Field Goal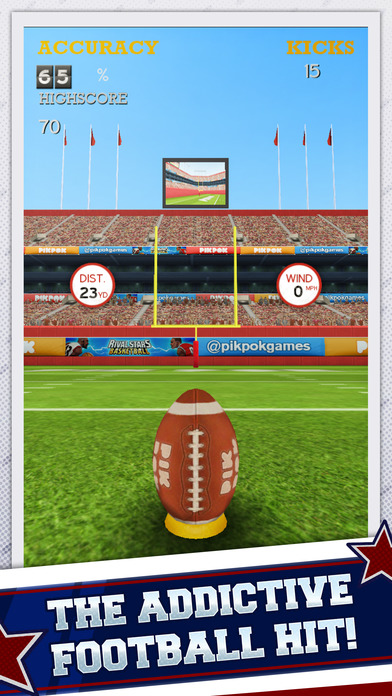 Normally $1.99.
Step up and see if you have what it takes in the ultimate field goal challenge!

With ease to learn controls and hard to master challenges, Flick Kick® Field Goal is the addictive football game that's impossible to put down! Curve your kicks and earn rewards in ever-changing conditions. Prove your skills in the must-have game for any football fan!

Features:
– Intuitive Flick Kicking: Control the angle and curve of your kick with the flick of your finger.
– The stadium: 360 degree wind with shifting severity. Anything from a light breeze to gale force winds must be taken into account if you want to succeed.

Multiple Game Modes:
– PRECISION MODE – get rewarded for perfect kicks, and see exactly how great your kicking skills really are!!
– SUDDEN DEATH: The classic test of skill. No time limit, just focus and keep making kicks to add multipliers to your score.
– PRACTICE MODE: Perfect your technique and learn how to become the best kicker in the world.

We love to hear from our players!

On Twitter? Drop us a line @pikpokgames

Have a screenshot? Share it on Instagram with #pikpok

Flick Kick Field Goal offers some game items for purchase with real money. You can disable in-app purchases in your device's settings.
Download Flick Kick Field Goal
InstaVideo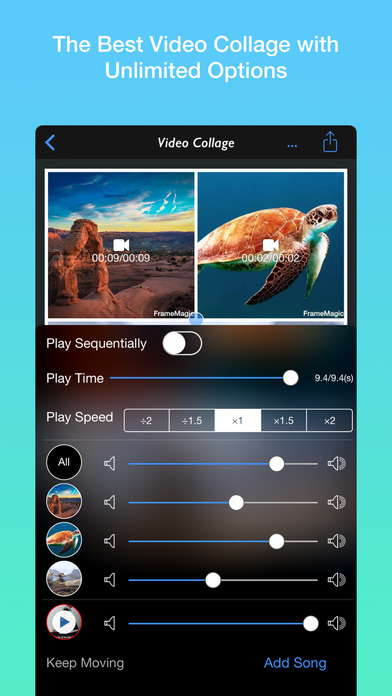 Normally $0.99.
The great photo and video collage app got even greater with whole new layout options(blended, free style and squared), whole new background options and background music!

***********************************

InstaVideo+ is all about how to turn your multiple photos and videos into one single artwork – photo collage, video collage and video slideshow.

Create awesome photo collage, video collage and video slideshow within just a few seconds with tons of layouts, endless options, colors, patterns, powerful text editor, beautiful filter effects, flexible play options, musics and narrations. The app is designed and optimized for Instagram!

[Video Collage]
• 101 rectangular layouts with up to 9 videos
• Load multiple videos at once
• Trim each video at any time and size
• Apply beautiful filters to each video
• Adjust audio volume of each video
• Add your own song as background music
• Adjust audio volume and start/end time of background music
• Unique decoration with rounded corner, margin, border, shadow
• Tons of beautiful frames
• Background colors and patterns
• Gradient and shape background color
• Powerful text editor and stickers
• Easy width and height ratio
• Portrait and landscape mode
• Save and share in HD (up to 1080×1080)

[Slideshow]
• Photo slides with your own photos
• Text only slides with texts and background color
• Edit, swap, duplicate and delete each slide
• Customizable play time
• 10 transition effects
• Background music with your own songs
• Trim and adjust volume of background music
• Customizable watermark with beautiful text styles and fonts
• Apply 11 image filters to each photo slide
• Add narration to each slide
• Add text to each slide with beautiful text styles and fonts
• Apply Background color to each text slide
• Instant preview
• Save to Camera Roll
• Share to Instagram, facebook and youtube
• Send email and copy to clipboard
• Convert to animated gif

[Photo Collage]
• The ultimate photo collage layouts
– Grid : Combine mulitple photos with 157 rectangular and polygonal layouts
– Blended : Blend multiple photos and create stunning collage
– Free Style : No limitation on how you add and arrange your photos
– Squared : Create no crop squared photo and video for Instagram

• Load multiple photos at once
• Unique decoration with rounded corner, margin, border, shadow
• Tons of beautiful frames
• Background colors and patterns
• Gradient and shape background color
• Powerful text editor and beautiful stickers
• Edit photo with aviary photo editor
• Easy width and height ratio
• Portrait and landscape mode
• Save and share in HD (up to 2400×2400)
Free Music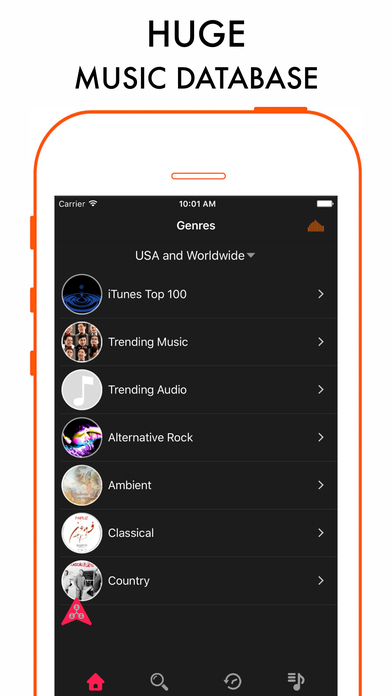 Normally $1.99.
Millions of Tracks, Playlist! Absolutely Free, without any limits!

Browse, search and listen unlimited Free music to your iPhone/iPod/iPad and support to iPhone 6s/6s plus. Millions of free songs, DJ sets, remixes and live concerts. Free Music facilitates free streaming of legal and unlimited music.

Keep millions of songs in your pocket and conveniently enjoy them on the go.

Free Music has been called " the best music streamer" and " the most well-designed app ever"

Key Features:

Music Streamer:

√ Millions of free and legal songs available
√ Modern and intuitive user interface
√ Explore hottest music on iTunes Top 100 chart
√ Explore trending music by genres
√ Search for favorite songs or artists
√ Powerful and advanced music streamer

Music Player:

√ Sleep timer
√ Equalizer with BassBooster
√ Stylish audio Visualizer
√ Fine scrubbing
√ Lock screen playback controls
√ Background music playback
√ Album cover art – auto search or upload your own

Playlist:

√ Smart iPod-like music playlists
√ Create your own playlists
√ Full playlist manager
√ Add and remove songs in Music Library

Media Library:

√ Import music from your iPod library
√ Rate songs like in iTunes
√ Tabs for Songs, Albums, Artists, Genres
√ Tag editor

Manager:

√ Move, rename or delete tracks & songs
√ Search by artist, title, album, genre
√ Create and manage folders
√ Sort by artist, track name, date, duration
√ History of Recently listened tracks

Support

√ Shuffle and repeat mode
√ Background playback
√ Full lock screen controls
√ Support both iPhone and iPad
√ Optimized for iOS 9 with minimum requirement is iOS 6.1
√ Optimized for iPhone 6/6s and 6/6s Plus
---
Our deals and product reviews are picked by BGR's expert editors and team.

Follow @BGRDeals on Twitter to keep up with the latest and greatest deals we find around the web. Prices subject to change without notice and any coupons mentioned above may be available in limited supply.