Apple might be working on its full-scale augmented reality headset, Apple Vision Pro, but some companies are content to try to master the AR field with smaller-scale options. Enter Xreal Air 2, the second generation of Xreal's AR glasses, which first debuted in 2021 as Nreal Air. The company launched the glasses in China last month, but now they're available to preorder in Europe and the U.S.
The Xreal Air 2 glasses will offer improved displays and a more comfortable setup, the company says. Additionally, the company has launched the Xreal Air 2 Pro, which offers electrochromic dimming, allowing you to change the level of immersion from zero to 100 percent. The glasses work by expanding whatever you're viewing to a big screen that can reach up to 330 inches.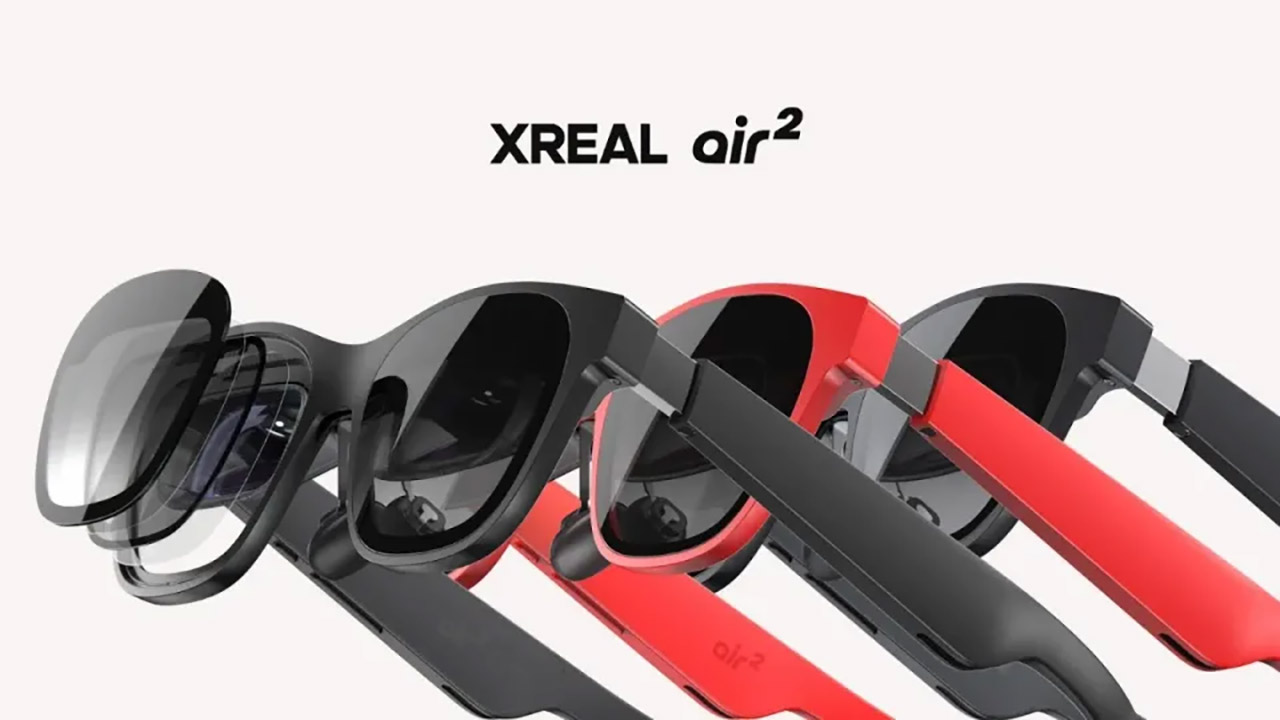 The new Xreal Air 2 will use Sony's newest 0.55-inch Micro-OLED display. It'll display a full resolution of 1920 x 1080 per eye and offer a refresh rate up to 120Hz. It also sports 500 nits of brightness, compared to the original Air glasses, which only offered up to 400 nits. The new glasses are also 10 percent thinner than the original and up to 10 percent lighter.
One way that Xreal has continued to improve the comfort of its glasses is by adding improved elastic temples and a new set of "AirFit" nose pads. The glasses also feature softer materials overall, allowing for more comfort during longer usage sessions. The glasses can also connect via USB-C with video output, but there's no wireless option, so you'll also be tethered to whatever device you're connected to.
Xreal says it also improved its speaker system by incorporating wrap-around spatial audio that uses an open-ear design targeted at the wearer. The new glasses honestly sound like a solid upgrade from the original, aside from the fact that there isn't any wireless connection option. The Xreal Air 2 is listed at $399, while the Air 2 Pro will retail for $449.