It wouldn't be CES without new TVs, and we already saw a few compelling TV innovations at the show. One of them comes from Xiaomi, and it'll certainly turn some heads this year. Chinese gadget maker Xiaomi announced the Mi TV 4 at the show, a TV set that comes in sizes up to 65 inches. It's also thinner than an iPhone, or any other smartphone for that matter, which is quite remarkable. But then again, it's even not the thinnest new smart TV out there in Las Vegas this year.
The Mi TV 4 measures just 4.9mm thick at its thinnest point, featuring an almost bezel-less frame, and it comes in three sizes, including 49 inches, 55 inches, and 65 inches. Of note, LG's new OLED TV is just 2.57mm thick, and Sony announced a similarly sized new Bravia model.
By relocating all the electronics to the included Mi TV Bar, Xiaomi was able to create a TV that's just a screen. The Mi TV Bar also has 10 speakers, and the system comes with two wireless rear satellite speakers as well as a subwoofer. The smart TV is upgradeable thanks to this modular design, as users would only need to upgrade the Mi TV Bar to make the jump to a new smart TV generation.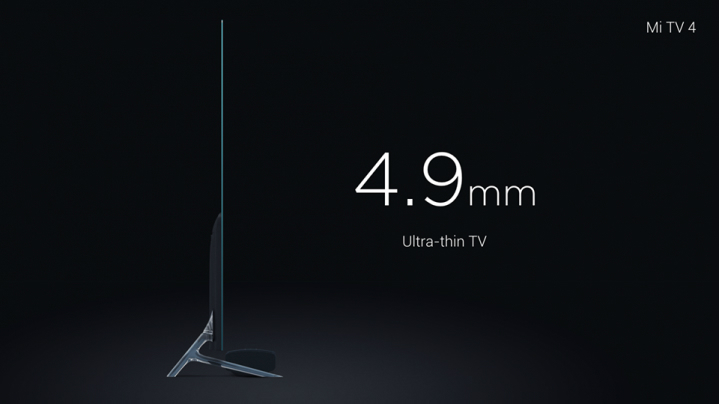 The Mi TV Bar is connected to the TV with a single cable, the Mi Port, that carries all the signals to and from the TV. Samsung also came up with a similar solution for its latest QLED TVs
The software that powers the Mi TV 4 includes the PatchWall advanced AI recommendation system, Xiaomi says, which sits atop Android. PatchWall has "a large amount of metadata about movies and TV shows, cross-referenced with your own history to make intelligent content recommendations tailored to you."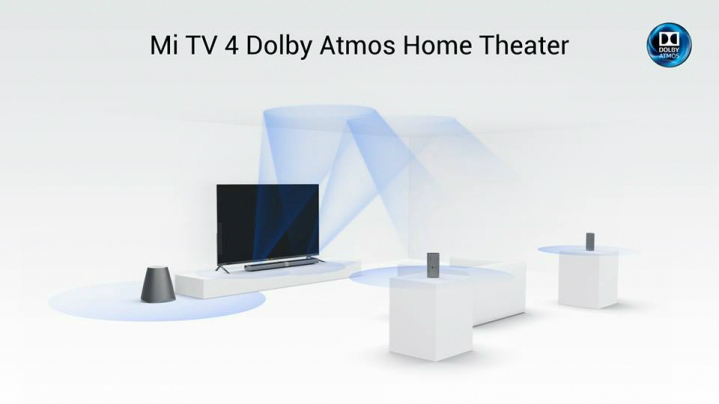 Finally, the TV ships with Dolby Atmos Home Theater support. That means two speakers are firing sound towards the ceiling, which then reflects it to create "an immersive 3-dimensional experience.
The Mi TV 4 will be priced under $2,000, Xiaomi says, and will ship in China later this year.