Samsung has brand new TVs for you, though you'll have to wait a while to get your hands on one. Unveiled at CES 2017, the new QLED TVs are supposed to offer an overall better experience as they will become the company's new flagship TV series, ready to replace the SUHD family.
The QLED TVs are supposed to be even smarter and better connect to all your TV devices. The operating system should recognize what they are and let you control them with the default Samsung Smart Remote.
When it comes to picture quality, the QLED models should offer users a few noticeable improvements, including better viewing angles, better colors including better blacks, and brighter HDR (high dynamic range) performance.
The new TVs use what Samsung calls a "metal Quantum dot material that allows for dramatically enhanced color performance, as well as the expression of very deep blacks and rich details in all viewing environments."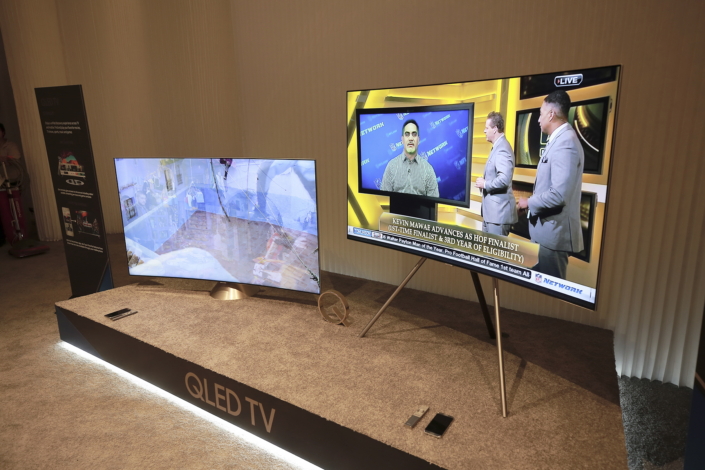 The new TV family comes in two flavors, including Q8 Curved and Q9 Flat, with Samsung showing off 65-inch versions at the show.
What's interesting about the flat models is that you can hang them on a wall just like a painting. They sit flush with the wall thanks to a new mounting mechanism. Digital Trends also reveals there's a new component to help, a nearly invisible cable management system that uses fiber-optic to move the video signal from a special box that would be hooked up with all your TV-related devices. Power still needs to be provided to the display from a regular power outlet.
Pricing details and launch dates aren't yet available for Samsung's QLED screens.