Trends come and go every year at the Consumer Electronics Show in Las Vegas, Nevada. One year it's tablets, the next year it's wearables, then it's the internet of things, drones and smart homes. Some of the trends we see develop at CES go on to shape the future of consumer tech. Others come and go with precious little fanfare. But one thing is true each and every year at the show, and CES 2017 is no different: There are always incredible new TVs on display that make us drool uncontrollably.
This year we've seen some particularly drool-worthy televisions shown off on the show floor at CES, and in this post we'll cover the best of the best.
LG Signature OLED TV W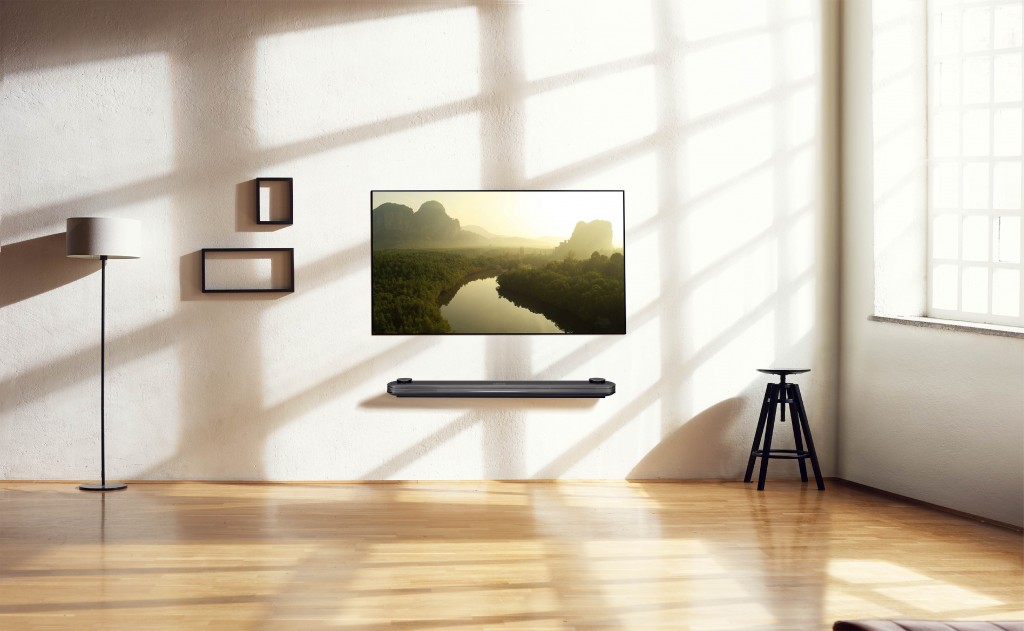 There is no question — and we mean none whatsoever — that LG's new line of Signature OLED TVs stole the show at CES 2017. These TVs are ridiculous. They should not exist. Science shouldn't allow it.
LG's new OLED TV W7 is 2.57 mm thick. We'll pause for a moment to let that sink in.
Let's put that in perspective, shall we? Apple's iPhone 7 is 7.1 mm thick. The average number 2 pencil is between 6 mm and 7 mm thick. This thinnest flagship smartphone on the planet, Lenovo's Moto Z, is 5.2 mm thick. This gigantic OLED television is 2.57 mm thick.
Crazy.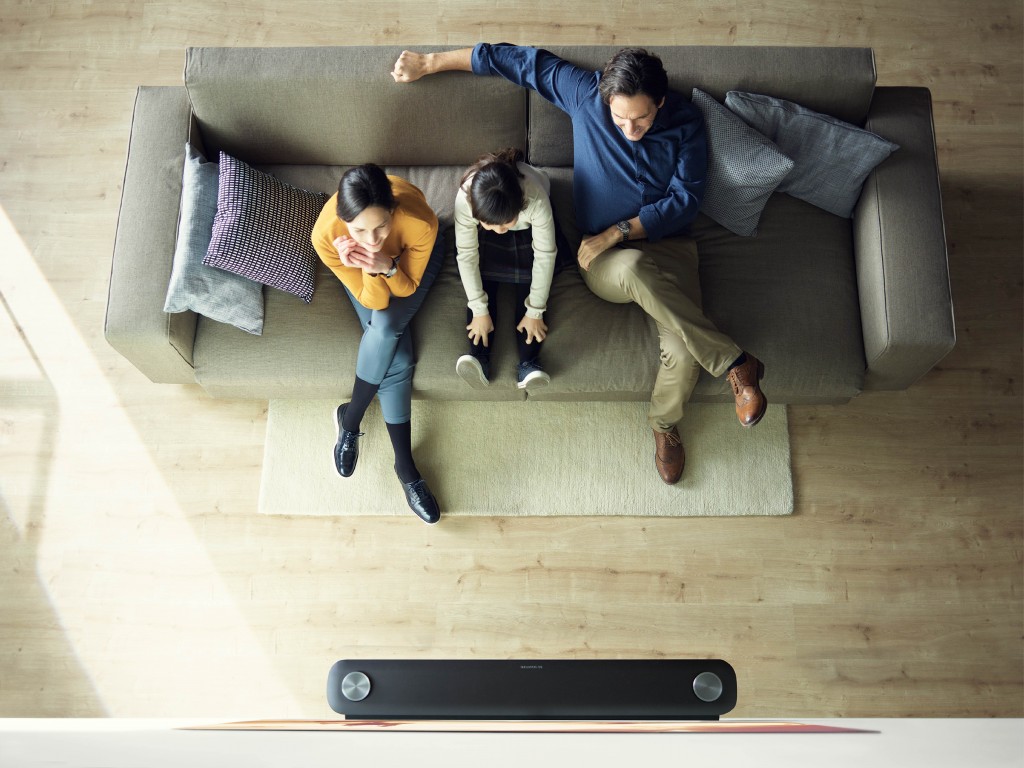 LG's incredibly thin design allows the W7 to be mounted flush against the wall in such a way that it almost looks like part of the wall. There's even a special magnetic mounting system that ensures a flush installation. But this TV is about much more than just the razor-thin design. The 4K HDR picture quality on the W7's panel is just as impressive as LG's earlier OLED TVs — anyone who has seen last year's LG OLED B6 will know that LG's TVs are easily on par with the best in the business.
WebOS powers the OLED W7, and for our money it's still the only smart TV platform worth paying any attention to other than the Roku software that powers TVs from a few different mid- and bottom-tier brands. Also of note, there's obviously no room for speakers in there, so a separate sound bar handles that.
Pricing hasn't yet been announced, but you can expect all LG Signature OLED TV W models to be quite expensive. The 65-inch OLED TV W7 will start shipping in March, and a 77-inch model will launch sometime after that.
Sony Bravia A1E OLED TV
Coming in a very close second to LG's new paper-thin OLED TV is the Bravia A1E OLED TV that Sony unveiled on Wednesday night. This thing is… stunning.
The A1E is practically as thin as LG's W7, but it's not designed to be mounted on a wall like LG's TV. Instead, it uses a stand design that offloads most of the TV's guts to the stand. Apart from the thinness, 4K resolution and the stunning HDR picture quality, the coolest thing about this new Sony set has to be the fact that the display itself is also the speaker.
Huh?
Two actuators positioned on the back of the panel actually vibrate the TV so that it produces sound, just like any other speaker. Don't worry though, because the vibrations are imperceptible to the human eye and won't impact the viewing experience.
Sony hasn't announced pricing or even a release timeframe at this point, but expect the 55-inch Bravia A1E OLED TV to be priced in line with other premium Sony flagships at launch. We're likely talking over $6,000 here, and that's even before we get to the 65-inch and 75-inch models.
Samsung QLED TV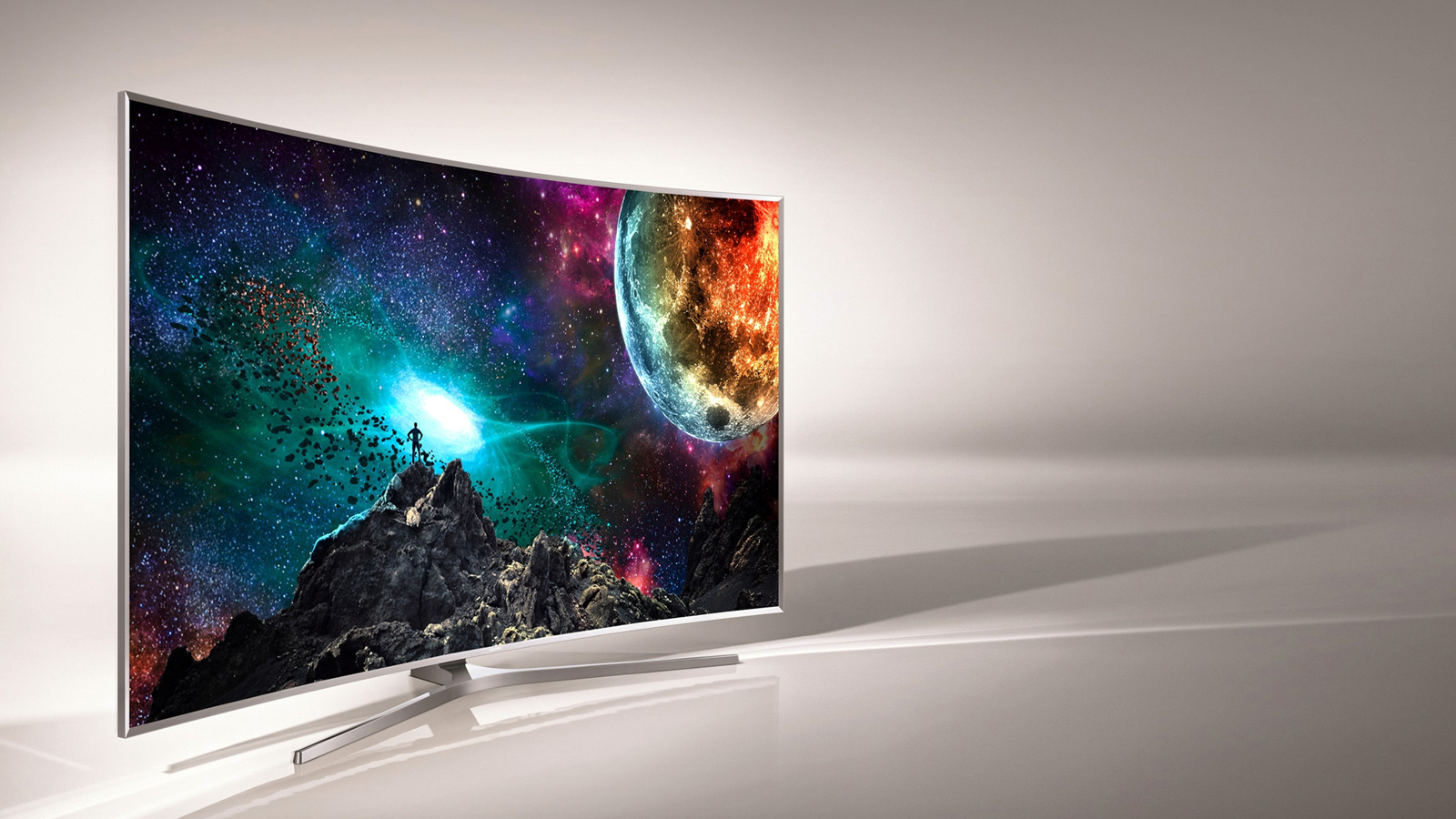 While LG and Sony focus on OLED panels in their premium TVs, Samsung — the undisputed king of smartphone OLED screens — is debuting what it calls the QLED TV. From the company's press release:
Samsung QLED TV takes Quantum dot technology to new heights with advanced light efficiency and stability, as well as a wider color spectrum than ever before. The new QLED TV also features truly deep black levels, perfect 100% color volume when measured with DCI perfect match, and HDR optimal brightness of 1,500 – 2,000 nits. Samsung QLED TV's new panel design also reduces reflection so consumers can see every bold detail with unbelievable levels of contrast. Finally, QLED delivers this level of performance regardless of where one is sitting, with consistent color and picture quality from any viewing angle.
Samsung didn't say when its new QLED TVs will launch or how much they'll cost, but you can expect an entry-level price that's well below the OLED TVs were covered from LG and Sony. Samsung's current flagship KS9800 4K SUHD TV launched at $4,500 and can now be had for about $3,600.
Samsung Lifestyle TV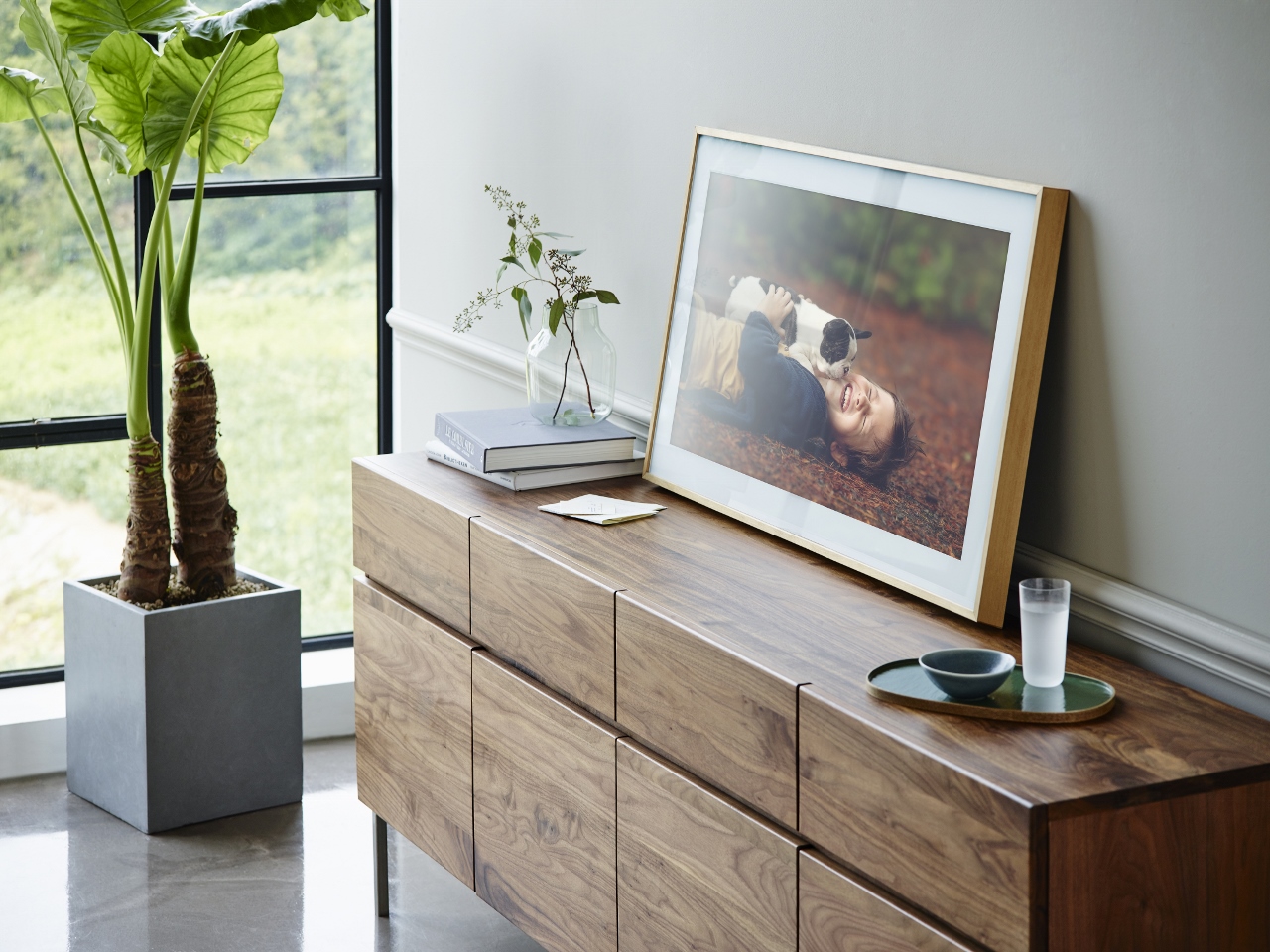 Last but not least is a crazy new concept TV from Samsung called the Lifestyle TV. In a nutshell, it never shuts off. Instead, it displays your movies and shows like any other TV while you're watching it, and it becomes a big piece of art or a digital picture frame when you're not.
Find out more in our coverage from Wednesday night.